A new Irish whiskey from Teeling Distillery landing at Master of Malt is always a cause for celebration but this latest limited edition is particularly special. It's an age statement expression that is finished in Japanese shochu casks: Teeling Explorer Series 15 Year Old Japanese Edition.
The basis of Teeling Explorer Series 15 Year Old Japanese Edition is a Teeling blended Irish whiskey made from a mixture of malted barley and corn (maize) whiskey. It was aged for eleven years in bourbon barrels and then spent four years in mugi shochu Japanese casks, and then bottled at 46% ABV with no chill filtration.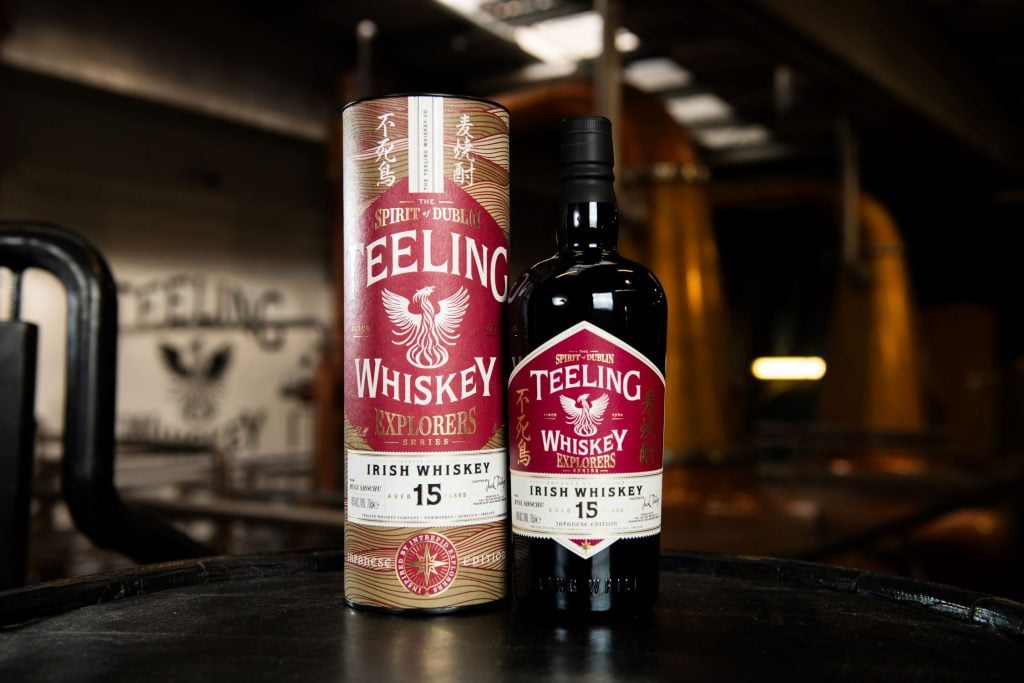 What is shochu?
We're used to some exciting cask finishes at Master of Malt but this is the first time I've ever come across a mugi shochu cask. Helpfully our former spirits education guru Richard Legg has written a blogpost on the subject for those who want more detail. 
This is the short version: shochu is a traditional Japanese spirit which can be made from sweet potato, rice, sugar, barley or buckwheat. Part of what makes it unique is that a special kind of mould called koji is used to turn starch into fermentable sugar. In shochu production, koji is introduced onto a starch such as barley or sweet potato. In contrast to awamori where all of the rice is treated with koji, here usually only a small amount of starch is treated, before being added to the rest of the starch later in the process.
Teeling Explorer Series 15 Year Old Japanese Edition is aged in casks that previously held mugi shochu which means that the spirit was distilled from barley (so this is not dissimilar to whisky except that the barley would not be malted). It is then distilled in a pot still to create a flavourful spirit which is then aged in Japanese oak casks.
Jack Teeling explained: "With our new Explorers Series 15 Year Old Japanese Edition, we have pushed the boundaries of Irish whiskey by incorporating elements of Japanese craft spirits." He continued: "Through a friend living in Japan, we could source these casks directly and have been waiting patiently for over four years before we felt it was the right time to bottle up this one of a kind whiskey," he added. "We believe this unique collaboration has resulted in a whiskey that truly represents the spirit of exploration, innovation, and craftsmanship that Teeling whiskey stands for."
Sounds pretty good doesn't it? 
Tasting note for Teeling Explorer Series 15 Year Old Japanese Edition
Nose: Candied apples, lychee and jasmine tea, alongside a coating of mellow vanilla sweetness, fruit pastries and spice.
Taste: Burst of lychee and passion fruit with poached pears, gingerbread cookies and golden syrup.
Finish: Sweet mellow finish with soft wood tannins, dried fruits and refreshing crisp after taste.
Teeling Explorer Series 15 Year Old Japanese Edition Irish whiskey is available from Master of Malt. Click on links for prices and to buy.