Exciting news! A new Seaweed single malt has arrived at Master of Malt Towers. Unlike the other whiskies in the range, it's not from Islay, it's from the Highlands. But why? Ben Ellefsen returns to tell you all you need to know about Seaweed & Aeons & Digging & Fire 18 Year Old.
It's fair to say that of the products we've launched in the past couple of years Seaweed & Aeons & Digging & Fire 10 Year Old has been a standout success. 
Don't get me wrong, Jaffa Cake Gin is doing pretty well out in the big wide world, and the initial success of Wormtub Single Malt is if anything even greater, but Seaweed (and by extension the entire &Whisky range) is marching out of the door. Hearteningly, the qualitative feedback has been extremely positive too – not only garnering extremely favourable customer reviews when benchmarked against other stalwart 10-12 year old offerings from Islay distilleries but also picking up an extremely hard-to-come-by 'Gold Outstanding' award at the IWSC in 2022 with a judges' score of 98/100.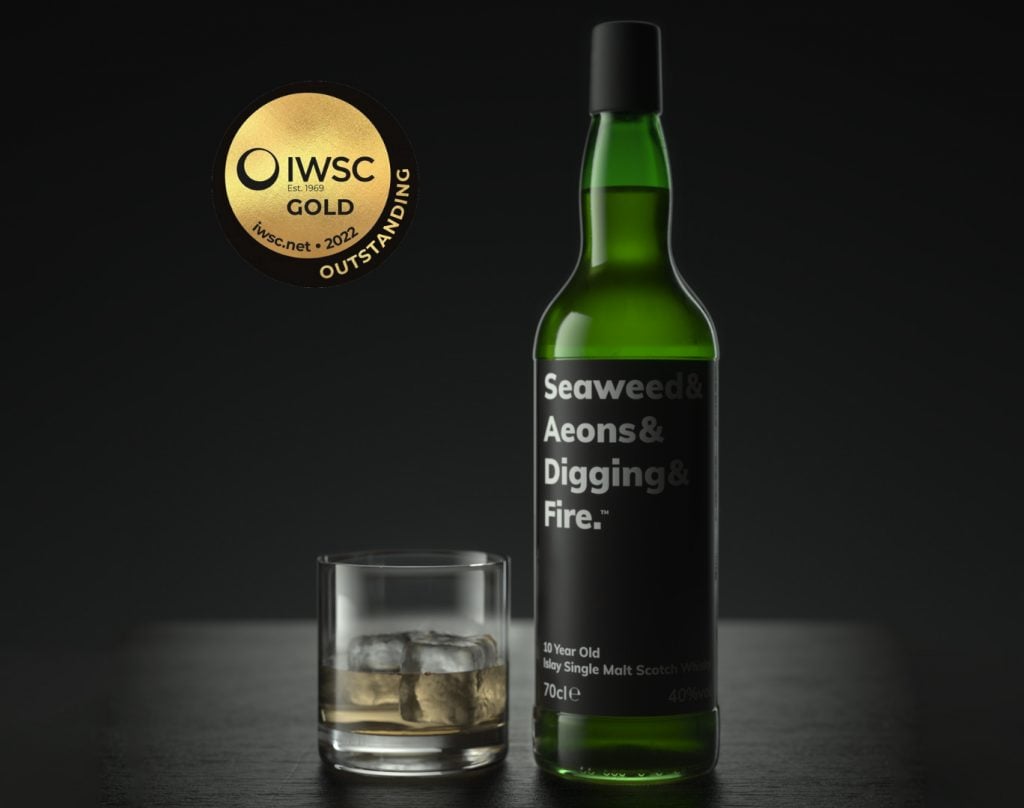 The Seaweed formula
The Seaweed formula is pretty straightforward (if the subject of some pretty intensive experimentation) in terms of the standard 10-year-old bottling: we take heavily-peated single malt, rack 25% of the total liquid off and fill it into fresh oloroso hogsheads for a finishing period of at least three months (and in practice on average much longer). This adds a layer of richness and sweetness to the whisky without overpowering the more subtle aspects of the spirit character. We then bottle it at 40% ABV, with no chill-filtration.
To cater to those of us who want more punch (both in terms of ABV and sherry influence) we launched Seaweed 10 Year Old Cask Strength, and Seaweed 10 Year Old Cask Strength 100% Sherry Finish, before finally releasing a Seaweed 10 Year Old 100% Sherry Finish (40% ABV). Is that clear?
As previously discussed, the bottlings above represent an exploration of both the X-axis of cask influence, and the Y-axis of ABV. The one step we hadn't been able to take until comparatively recently though, was the Z-axis, time*.
Blame Nick Offerman
The trouble with trying to purchase Islay whisky at a significant step up, age-wise, from the original 10-year-old is that the market for older Islay whisky is absolutely nuts right now (anyone tracked the RRP of Lagavulin 16 Year Old over the past four to five years? Nick Offerman has a lot to answer for). Every time we found a parcel or source for older Islay stock, we did the analysis and came to the same conclusion: it's just not viable at the same sort of no-nonsense pricing as we've established for the rest of the brand. 
Enter stage left, though, a top-secret source of heavily-peated (to a startlingly similar level to the 10 Year old) stock from a Highland distillery. We tasted it, and were delighted not only with the level of similarity with the 10 Year Old in terms of the base spirit's flavour profile, but also that it had taken on additional complexity seemingly without dropping any of the peaty punch that's made the 10 Year Old so popular.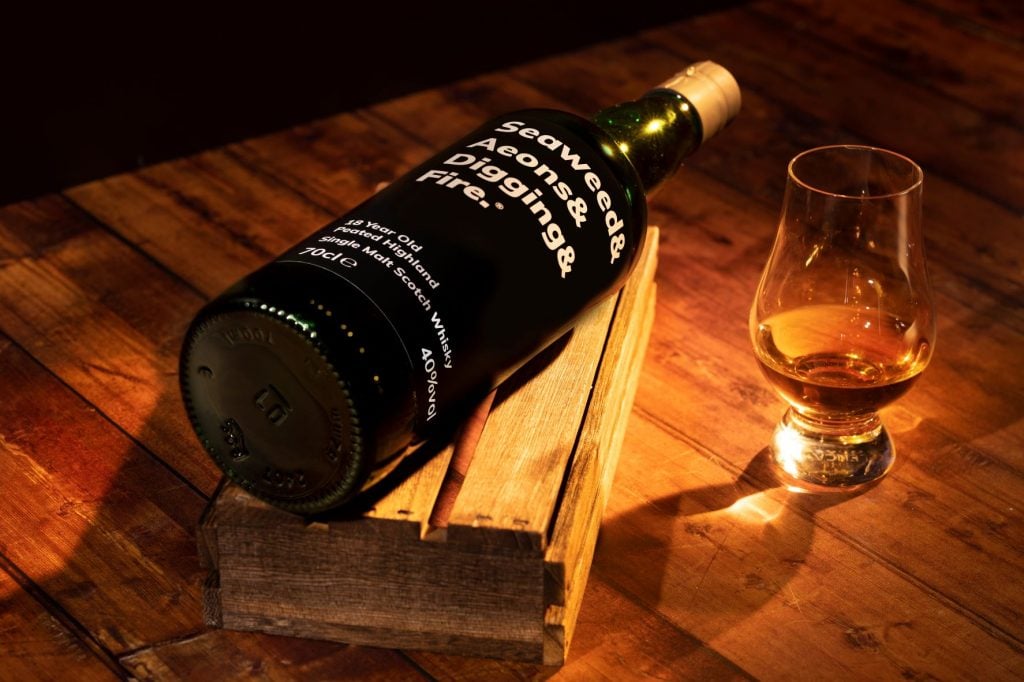 No shortage of sherry
There's a departure here in terms of region of production of course, but it's no great surprise that the flavour profiles are so ostensibly similar. I've spoken previously about the fact that terroir in whisky is (sweeping statement alert) at best a lazy shorthand for historical regional style and at worst misleading. A whisky made from barley likely from the same supplier, peated to a similar level, matured in similar casks (possibly even in the same location) would tend to taste pretty similar, especially when treated to a final finish in some very active and yummy sherry casks.
Yep. In keeping with the 10 Year Old, we've finished 25% of the 18-year-old liquid in fresh oloroso casks prior to bottling (again with no chill-filtration) at 40% ABV, and are pretty delighted to be able to bring this little smasher to you at a market-beating price. 
I probably won't be giving away too many secrets by saying that you should keep your eyes peeled for future releases following a similar roadmap to the original 10 Year Old such as SKU higher-ABV, and 100% sherry. Just let us get through Christmas first.
Seaweed & Aeons & Digging & Fire 18 Year Old is available to buy now from Master of Malt
Seaweed & Aeons & Digging & Fire 18 Year Old tasting note
Nose: Woody cloves and warm tarmac take the lead, with earthen charred pineapple, peach, and nectarine. Apricot fromage frais follows with a touch of vanilla, and furniture polish, with ashen, meaty peat.
Palate: A powerful tangle of sooty chimney smoke, herbaceous peat, and old oak. A soft smooth texture brings notes of Eat Me dates and chocolate salted almonds, cushioning savoury layers of parma ham and biltong.
Finish: Coastal bonfire embers smoulder while smoked herbs grip vanilla wafers. There's spice, but it rests way off in the depths, kept at bay by a silky soft layer of stone fruits that emerge over time.
Overall: Impressive stuff, with mellow complexity offered up by the extra years, and the sherry, and the peat, and the smoke.
*yes yes, I know – it's a Cartesian nonsense of an analogy – clearly time should be the 4th dimension…