This week we're pressing the 'world whisky' button as three distinctive single malt whiskies have just landed at MoM towers from Scapegrace in New Zealand.
You might be surprised to learn that New Zealand has a surprisingly rich whisky heritage as this article by Ian Buxton explains. This came to an end when the Lammerlaw brand stopped distilling in 1997. Whisky distilling was revived by Cardrona which released its first whisky in 2020. 
Now it has been joined by Scapegrace. This was founded by two brothers-in-law , Daniel McLaughlin and Mark Neal, in 2014 in the Southern Alps region using a whisky still from the 19th century, stumbled upon in an old shed. The distillery has already made waves with its white spirits releases. In 2018, Scapegrace Gold took World Best London Dry Gin Trophy at the International Wine & Spirits Competition, so it's fair to say that these single malt releases have been much anticipated.
Introducing Scapegrace single malt whiskies
Co-founder and MD Daniel McLaughlin told us a little bit about them: "We have been quietly putting down whisky over the past six years and the team are now finally ready to unveil Scapegrace's Single Malt. As Scapegrace edges closer to revealing its core expression in 2024, the brand will release a small number of rare, interesting limited release single malt products. Each expression will be released in chronological order and together form a collectible series of individually numbered bottles, never to be repeated. The narrative of each limited release tells the Scapegrace story both poetically and visually. Back in 2014 when we launched Scapegrace, we always knew single malt would be a core part of our strategic direction. We have the facilities and natural resources to create some of the best whisky in the world and we are so excited to finally be delivering on our promise." 
Co-founder and marketing director Mark Neal added "The single malt journey has been part of the brand's strategic direction since early creation, with a real focus on pioneering the movement of New Zealand single malt whisky on the global stage. With a great ambition to showcase New Zealand single malt to the world, we are thrilled to release our first allocation of Scapegrace limited release single malt."
That's what they think, but how do they taste?
Tastings Scapegrace single malt whiskies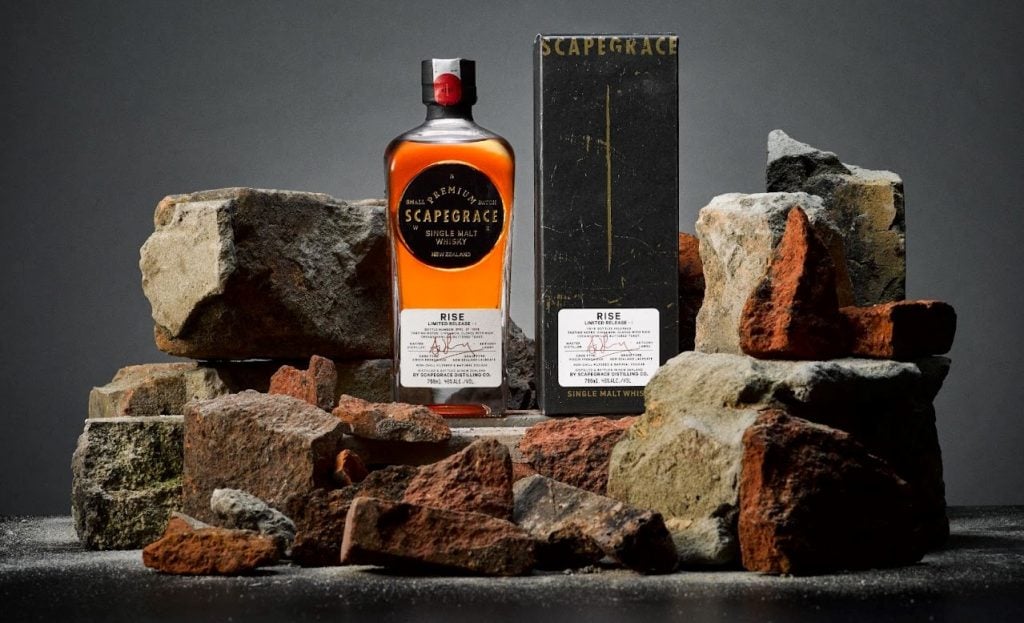 Rise is made using New Zealand laureate barley and aged for five years in virgin French oak casks. Non-chill filtered and naturally coloured, 4,548 bottles were produced at 46% ABV. Big, spicy and aromatic, this is huge fun to sip neat but would be brilliant in place of a rye in a Manhattan or similar. 
Nose: Rich and spicy with aromatic chilli, ginger biscuits, toffee, honey, and furniture polish.
Palate: Crumbly hazelnut crostata, with allspice, pepper, toffee, orange peel, and bitter chocolate. 
Finish: Nuttiness and warm spices.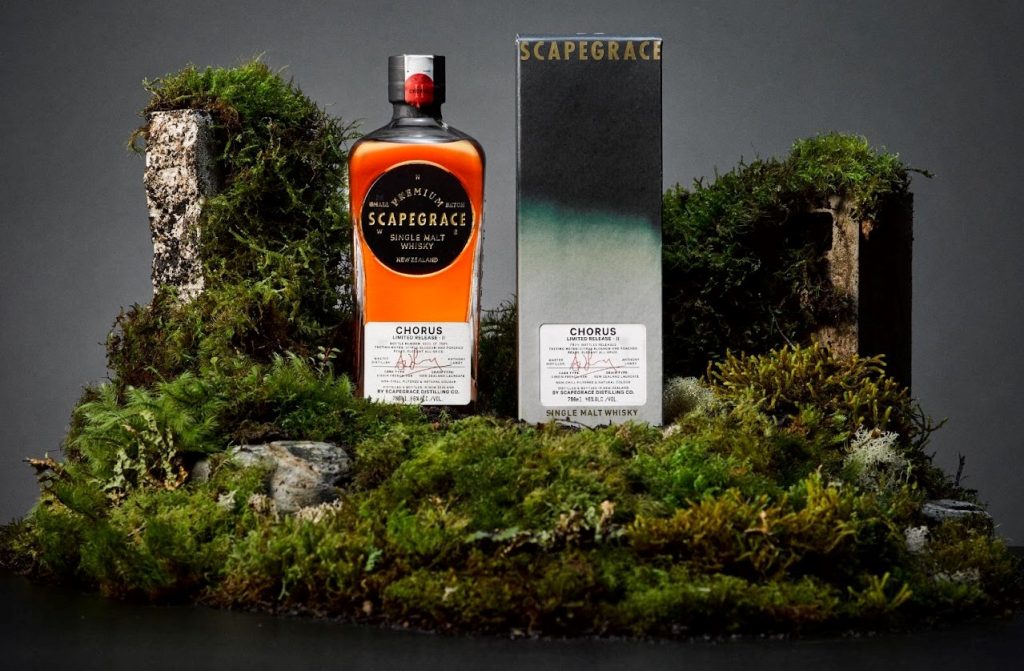 This is made from New Zealand laureate barley, and matured in virgin French oak casks for three years. Non-chill filtered, and with natural colour, 7,824 bottles have been produced filled at 46% ABV. Another punchy dram, spice city, basically, this would make a cracking Old Fashioned especially with chocolate bitters. 
Nose: Toffee, orange peel, waxy orange peel, oaky spice, and a waft of varnish. 
Palate: Aromatic orchard fruits, toffee, and masses of peppery spice and ginger. Water brings out dark chocolate and chilli peppers. 
Finish: Earthy pepper and allspice linger.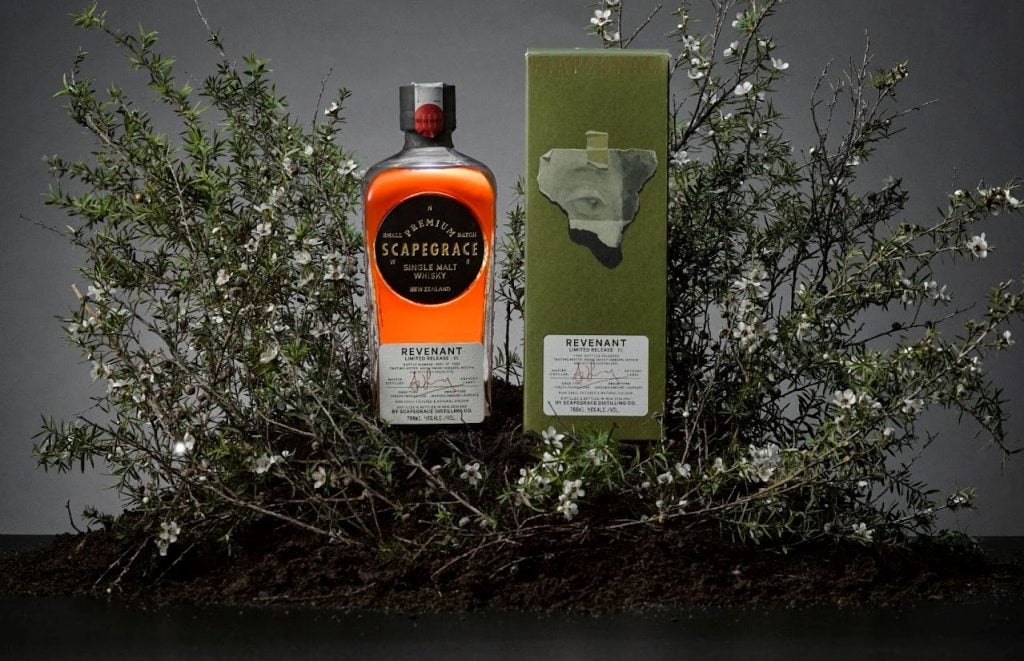 Here's an unusual one. It's made from laureate barley that has been smoked with manuka wood, and aged for three years in virgin French oak. Non-chill filtered and with natural colour, 4,366 bottles were produced at 46% ABV. Though this is a smoky whisky, it's very very different to anything we've tried from Scotland.
Nose: Aromatic smoke, with floral honey.
Palate: Toasted nuts, with gentle smoke, and shavings of dark chocolate, wood tannin, and a twist of dried citrus peel.
Finish: Smouldering embers linger, with toasted spices.
Overall these are punchy hugely distinctive young whiskies which show that this distillery has a bright future. 
Scapegrace whiskies are available from Master of Malt. Click on links above to buy