In all the excitement about new world whiskies, it's not generally known that we have been here before. Until surprisingly recently, both Australia and New Zealand had thriving whisky industries. But by the late 1990s they were gone. So what happened? Ian Buxton investigates.
Casting my eye idly over my bookshelves recently a curious question came to mind. Why, I wondered, did the Canadian whisky industry go from strength to strength yet distilling failed to make much impact in Australia and New Zealand?  While today we may be increasingly aware of small-batch whiskies from both, few appreciate that they have a hidden history.
All three countries had more than a fair share of the Scottish diaspora and those new immigrants brought with them an appreciation of fine whisky and the know-how necessary to produce it. And, as new English-speaking countries with colonial links to Britain they were predisposed to favour the spirits they remembered from their original homeland. Australia, in particular, has been a strong market for Scotch blends but though their history is little-known today it turns out that there were local distilleries to be found.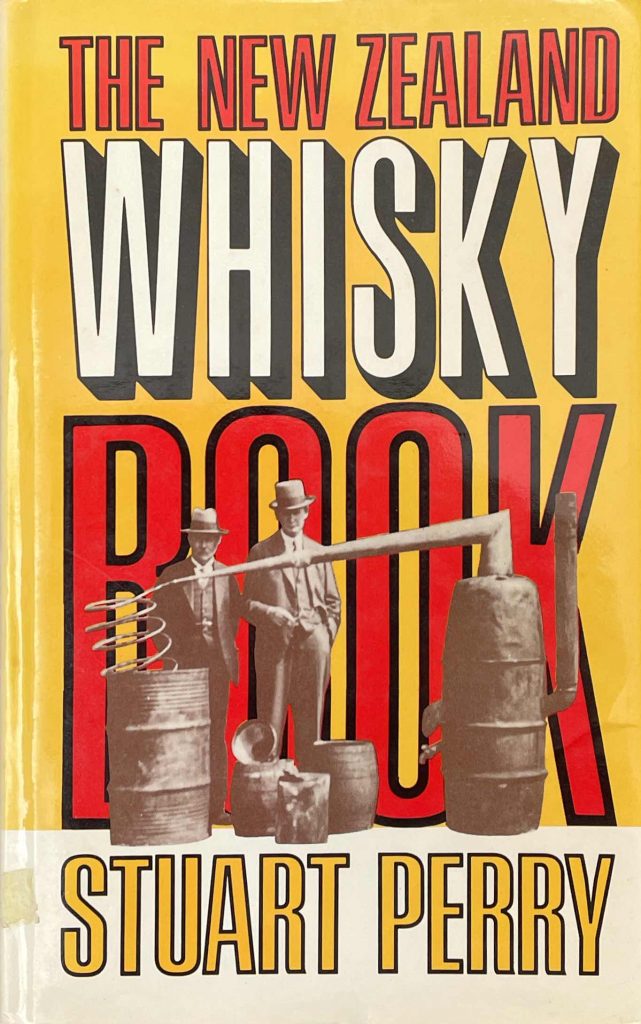 New Zealand's whisky heritage
These musings were prompted by the sight of an interesting old book. The New Zealand Whisky Book by Stuart Perry was published back in 1980. Perry tells a tangled tale of bootleggers, some less-than-subtle discouraging words from Scotland, local pressures for high taxation and advocates of prohibitionist pressures. Notwithstanding this, a small industry did get off the ground in the middle of the nineteenth century but these modest efforts were strangled more or less at birth by NZ Government action in the 1870s.
Fast forward about one hundred years and in November 1969, Wilsons Malt began distilling in Dunedin under New Zealand's first modern distiller, one Robert Logan. Over the years the distillery has had several names, including Dunedin, Lammerlaw and Willowbank. According to Perry's book, initial production was a modest 90,000 litres per annum though he notes that in 1975 the whisky was awarded a 'Certificate of Excellence' in a Chicago competition.  There were early losses, however, and it would seem there was some trade reluctance to embrace domestically-produced whisky over Scotch.
By the early 1990s, the business had been acquired by Seagram, who produced the New Zealand single malt originally sold under the Lammerlaw brand. However, this was discontinued in 1997 when Seagram sold the stocks and the plant to Australian brewer Fosters. Only for Fosters to mothball operations and send the stills to Fiji for making rum, since when the rest of the distilling equipment has been dismantled.
The whisky then languished in Wilson's old aeroplane hangar warehouse until bought first by Rachel and Matthew Thomson, who today are distilling in Auckland. However, the bulk of the remaining stock, then said to comprise 80,000 litres in 443 barrels, was acquired by The New Zealand Single Malt Whisky Company in 2010. It is primarily this whisky that appears from time to time in the UK.
Australian whisky waxes and wanes
While much Scotch whisky was exported to Australia, there was also a vibrant local industry from the 1860s, greatly helped by the discovery of gold. The resultant boom saw the population grow rapidly and the thirsty miners (and others) enthusiastically embraced whiskies from Melbourne, in particular. Soon, protected by a customs wall, substantial distilleries were built here. 
In 1929, to avoid prohibitive import duties on Scotch and other spirits, William H Ross of the Distillers Company opened a very large malt and grain operation at Corio, near Melbourne making whisky and gin. By the 1950s, locally-made whiskies took more than two-thirds of the market but were unable to compete once the tariff barriers fell and Scotch returned in force.
Corio 5 Star whisky, launched in 1956, was once a considerable force in the market but latterly, perhaps because of its low 37.1% abv bottling strength and a perceived inferiority to growing Scotch imports, sales began to fall away. Matters were not helped by the construction of an adjacent fuel refinery. Losses then mounted, the distillery closed in 1989 (some accounts say 1983) and within thirty years, the local industry had disappeared.
Come to think of it, distillery closures were not entirely unknown in Scotland during the 1980s so suggestions that Corio's owners deliberately ran it down may be misplaced. Wider market forces are a more probable explanation.
So why did Canada thrive?
Meanwhile, in Canada, an already well-established industry received an unexpected bonus. As a result of Prohibition, clandestine imports to the USA boomed and fortunes were made (not least by organized crime). A substantial industry was built at this time and brands such as Canadian Club, first launched in 1884, grew significantly in volume.
The Canadian industry benefited greatly from a fortunate set of circumstances: huge demand in a contiguous market; favourable conditions for the growing of quality grain; and a generation of determined entrepreneurs, such as the original Hiram Walker and Joseph Seagram, and later the redoubtable Samuel Bronfman of Seagram. Despite this, and most probably because of ease of access to the US, Canadian whisky never really took off in world markets.
Today, with the explosion of craft distilling, all three countries are represented on the world whisky scene. Due in no small part to brands such as Forty Creek and the landmark Northern Border Collection from Pernod Ricard's Corby the reputation of Canadian whisky has grown to unprecedented levels.
The modern revival
Australia too has seen a boom in small-scale distilling, dating from Bill Lark's eponymous Hobart operation (1992) which kick-started Tasmanian production. Today, Tasmania remains a key force down-under but has been joined by larger operations such as the Diageo-backed Starward, building on Melbourne's distilling heritage and a number of smaller craft distillers such as Bakery Hill, The Gospel Distillers and Limeburners.  Domestic demand has proved so large however, that many of the smaller distillers simply don't have stock to export.
And, as for New Zealand, well they are catching up fast. Following the 1970s revival which petered out with the closure of Wilson's Willowbank distillery, interest in the remaining stock proved just about sufficient to justify the opening of the small Thomson Distillery in Auckland some ten years ago and, more recently, Desiree Whitaker's Cardrona Distillery at Wanaka on the South Island. Both are exporting now to the UK, albeit in very limited volumes.
And so the wheel turns.  Perhaps, after more than forty years, a new book is called for.  We're not yet at the point of 101 Australian & New Zealand Whiskies but it can't be far off….