This week we're drinking a Kentucky whiskey with an unusual twist, it's been aged in barrels that are toasted rather than charred! What's all that about?
Michter's whiskey has something of a convoluted history. It was originally founded in Schaefferstown, Pennsylvania in 1753 by John Shenk who began distilling rye. He was a Mennonite, a religious sect like the Amish, think beards without moustaches, putting up wooden houses quickly and strictly no motor cars. Especially in 1753.
This was pre-independence when the 13 original colonies of British America were still part of the mother country. During the War of Independence, George Washington is said to have purchased Shenk's whiskey for his troops to keep their morale up. It seems to have worked as the rebellious colonists won the war and thus the United States of America was born.
Shenk's distillery was bought by Abraham Bomberger in the 1860s and became known as Bomberger's. Then in the 1950s, the name was changed again by the distillery's then owner Lou Forman by combining the names of his sons Michael and Peter: ta da, Michter's!  Pennsylvania was once famous for its rye whiskey but by the 1980s rye as a category was dying and the venerable old distillery closed in 1989. It's now a National Historic Landmark but sadly in a state of severe dilapidation. Ominously, according to Wikipedia: "The distillery closed in 1989 and may have since been demolished." 
Happily the brand was revived by a company called Chatham Imports. There's been some legal argie bargie over the name Bomberger's since but we won't go into that now.  The Michter's magic now happens at the Fort Nelson distillery (see image in header) in the heart of bourbon country Louisville, Kentucky under the watchful eyes of master distillery Dan McKee and head of maturation Andrea Wilson. Last year it opened a visitor centre on the famous Whiskey Row.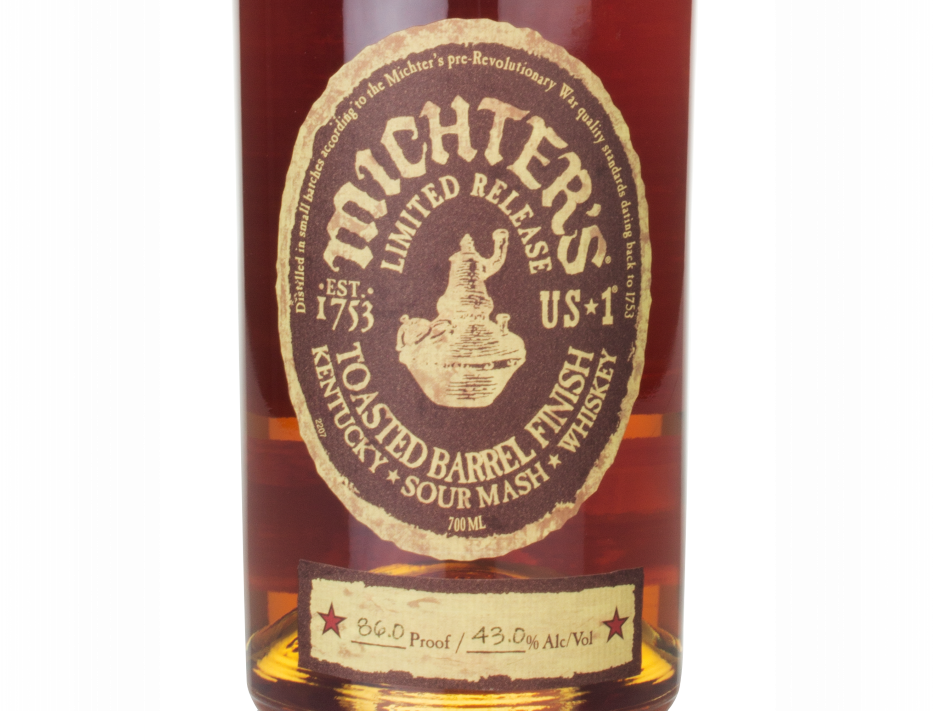 The standard rye whiskey is a benchmark, particularly popular with bartenders, while there are all kinds of bourbons and whiskeys produced too. Which brings us on to this week's New Arrival. Because of its unusual grain bill, it can't be categorised as either a rye or a bourbon (which would have to be at least 51% rye or corn respectively.) In the sour mash process a portion of the last ferment is added to the next to get things going rather like with sourdough bread, only better because you end up with whiskey. This is produced as with the standard Sour Mash but then it undergoes secondary maturation in, according to Michter's: "a second custom made barrel. This second barrel is assembled from 18-month air-dried wood and then toasted but not charred." It's bottled at a nice punchy 43% ABV and only produced in limited quantities. You'll probably want to sip this neat to appreciate those fancy casks but you can also channel your inner Mennonite with an Old Fashioned. 
Tasting Note by The Chaps at Master of Malt:
Nose: Golden Grahams, orange peel, soft oaky smoke and a hint of menthol.
Palate: Honey on toast, salted butter, vanilla pod earthiness and white pepper heat.
Finish: Cinnamon, floral grains and another waft of smoke.
Michter's US*1 Sour Mash Toasted Barrel Finish is now available from Master of Malt.