This week at MoM Towers we're loving a long-awaited Tequila that's here just in time for National Tequila Day: it's Volcan De Mi Tierra Tequila!
Paid partnership
For a long time, there was no answer to the question: where is LVMH's Tequila brand? The enormous French company has had its fingers in a number of boozy pies over years, with its considerable portfolio including names such as Ardbeg, Belvedere, Eminente, Glenmorangie, Hennessy, Moët & Chandon, and Ruinart. But nothing agave-based.
That all changed in May 2017, when the drinks giant formed an alliance with the Gallardo family to create its first original spirit since LVMH was founded 30 years ago. The result was Volcan De Mi Tierra Tequila, a range made with 100% blue Agave from two regions of Jalisco, the lowlands and highlands. Each is distilled separately before blending and bottling with no additives. It's a distinctive distilling process designed to marry history and tradition with innovation.
The spirit is made at a revamped historic distillery on the same site as the Gallardo family's beautifully restored hacienda. Even though there are over 2,500 Tequila brands, there's only around 150 distilleries in Mexico, so it's not that common to see a new company emerge with its own space to create and innovate. The distillery sits at the base of a volcano, hence calling the brand Volcan De Mi Tierra, which translates into 'land of the volcano'. But here's the best bit. The name of the inactive but still imposing volcano itself is Tequila. No, you shut up.
A unique process
This isn't just useful for branding purposes. More than 200,000 years ago, the volcano erupted and created the fertile soil of the Jalisco region in Mexico. The mineral-rich soil is ideal for growing two distinct types of agave in both the lowlands at the volcano's base and the highlands nearer its summit. 
Blending two distinct agave types is not a typical process, but it allows Volcan to embrace the nuances of each and showcase the characteristics of the soil across the different regions. This focus on terroir and innovation creates a unique style of Tequila, with the lowlands agave bringing spicy and herbaceous flavours complemented by the highlands agave's fruity and floral notes.
During the three-plus years of development, much experimentation was carried out with yeast variations, agave selection and blending, and maturation in multiple casks. After 150 tests, the method for making its Blanco was established, using a process that mixes the traditional with the modern. This means slow-roasting its agave in two different kind of ovens (traditional & autoclave) and using both a tahona (a volcanic stone wheel), and more contemporary techniques to crush and extract the agave juice.
Fermentation takes place in wooden tanks with champagne yeast used for the two lowland agaves and rum yeast for the one highland agave variety. Each agave is individually double-distilled separately in copper pot stills, not steel, before being blended together and the spirit then rests in stainless steel tanks. The whole process is overseen by Tequila maestro Tomas Perez, whose family has been agave growers for the past 70 years and he himself has been working in the industry for 32 years in different Tequila houses.
The Volcan De Mi Tierra Tequilas
The Blanco is bottled at 40% ABV without additives. Most of you will be familiar with a Blanco expression, unaged bottlings which are often called 'silver' that allow you to really taste and appreciate the flavours the agave contributes. The brand also wanted to take advantage of the increasing market for Cristalino Tequilas, however, which are essentially añejo Tequilas that are filtered (often through charcoal) to remove some of the colour and prominent wood influence. In Volcan's case, its Cristalino is made from a blend of añejo and extra añejo Tequilas which were aged in brandy and whisky casks and then filtered.
The bottle design incorporates the terrain of the volcano, with textures inspired by the mountain set into the base. The Blanco has a blue tint in homage to the agave it's made from, while the Cristalino is highlighted in copper, referencing the copper stills it was made in.
Both expressions have been very well received, winning multiple awards across 14 different international spirit competitions. We're equally impressed. The Blanco is beautifully balanced with a backbone of complex agave notes complementing an array of citrus, floral and spicy elements. While the Cristalino adds some interesting cask-influenced flavours of caramel, dried fruit and chocolate without ever overpowering the distillery character. 
The full tasting notes are below with some delightful cocktail recipes if you fancy experimenting with the two new expressions. And you can buy them both now right here.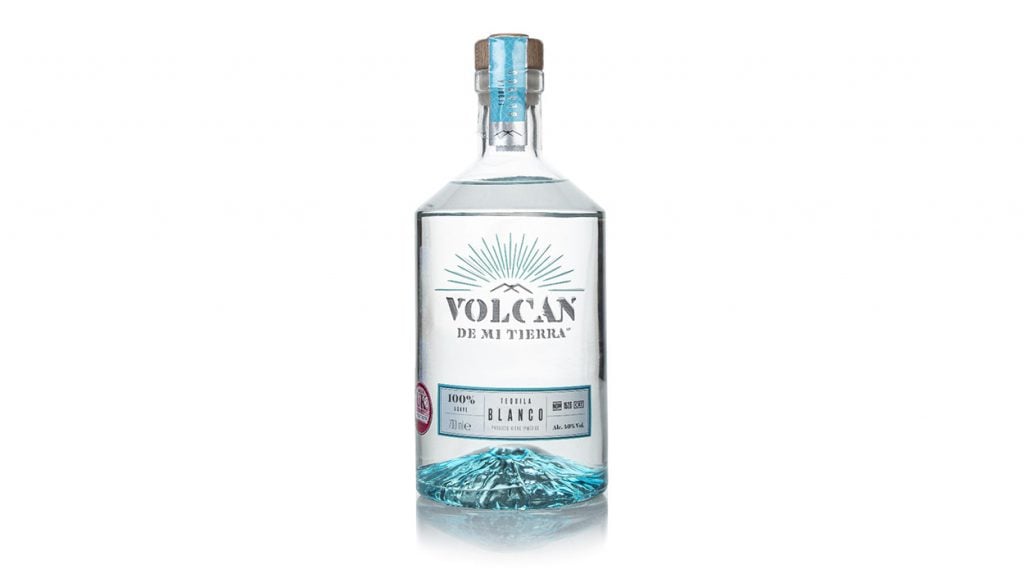 Nose: Fresh, herbaceous, and slightly earthy notes of roasted agave are at the core of the nose, joined by eucalyptus and summer flowers. Lime peel, pink grapefruit, cherry, and cooked apple add citrus and fruity elements alongside some flinty minerality and petrichor. A little cinnamon and black pepper bring aromatic spice.
Palate: Charred agave once again takes centre stage bringing sweet, slightly smoky, and vegetal notes. A rich and silky texture carries plenty more orchard fruit and floral elements as well as touches of sea salt and honeyed sweetness.
Finish: The clean, crisp agave lingers.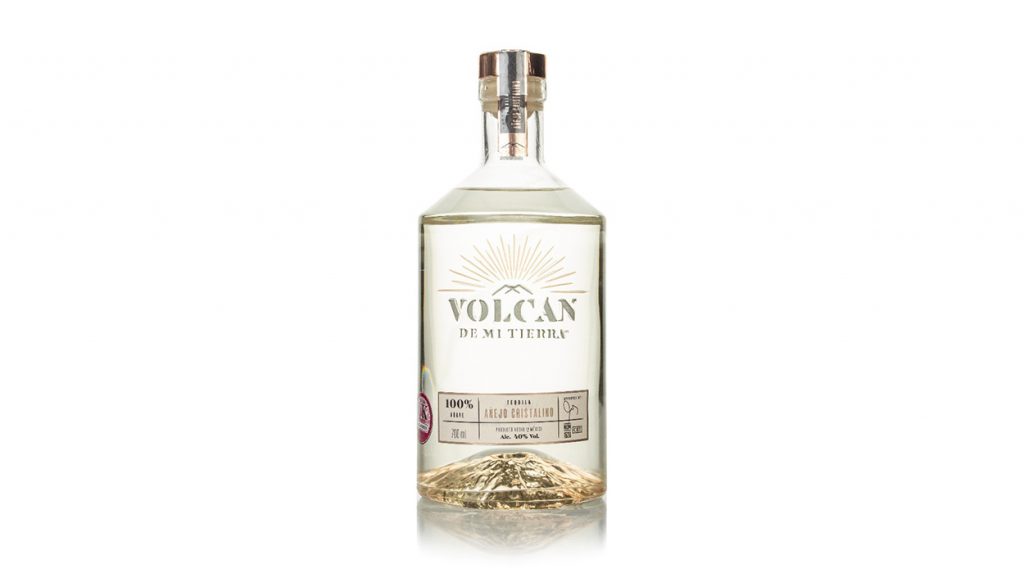 Nose: A decadent, full-bodied blend of dried fruit, salted caramel, white chocolate, and vanilla emerges first before the agave appears alongside hints of sweet tobacco, desiccated coconut, and apricot yogurt.
Palate: The palate is silky and unctuous with soft toffee pennies melting over waves of stone fruits, red apples, and barrel char. Creamy milk chocolate with plenty of vanilla is present throughout. Salted popcorn, citrus, and roasted agave add depth underneath.
Finish: The finish is peppery and bold with some hints of tropical fruit, herbs, buttery vanilla, and honey.
Suggested serves:
Both Tequilas are more than delicious enough to enjoy neat, but you can never go wrong with a great cocktail too. We've got three amazing serves to enjoy here that are simple enough to make and both look and taste terrific.
Rhubarb Tonic
35ml Volcan De Mi Tierra Blanco
125ml rhubarb tonic water
Assemble in a tumbler or Highball glass over ice and garnish with a wedge of lime.
Jalapeño Margarita
50ml Volcan De Mi Tierra Blanco
25ml freshly squeezed lime juice
20ml agave syrup
3 chunks of fresh pineapple
1cm fresh jalapeño 
Salt the rim of your glass if that's your preference then slice 1cm of fresh jalapeño, remove seeds and finely dice. Add to a shaker alongside the other ingredients. Fill with ice and shake vigorously for 10-12 seconds. Fine strain into an ice-filled short glass. Garnish with pineapple leaves.
Apricot & Vanilla Old Fashioned
50ml Volcan De Mi Tierra Añejo Cristalino Tequila
10ml apricot liqueur
5ml vanilla syrup
3 dashes of Angostura Bitters
Add all ingredients to an ice-filled mixing glass and stir for 15 seconds. Strain into an ice-filled Old Fashioned glass. Garnish with an orange twist.