Kaveh Zamanian fell in love with a Kentucky native and then its bourbon. Then he went down the rabbit hole and came out the other side with an ambitious and innovative brand. Here's the story of Rabbit Hole whiskey.
Paid partnership
After emigrating from Iran as a child, Kaveh Zamanian grew up in LA and lived in New York and Chicago, working as a clinical psychologist and psychoanalyst for over 20 years. In Chicago, he met his future wife, Heather, a fourth-generation Louisvillian who introduced him to bourbon. From there, an obsession started. One Zamanian described as going down a "rabbit hole", and a course was set for him which would lead him to found his own whiskey brand.
Beginning his journey around fifteen years ago, Zamanian decided there was no better way to learn how to make Kentucky bourbon than with some of its most respected distillers. "Back then there wasn't as much excitement as there is now so it was easier to get access to veterans like Larry Ebersole, who was the master distiller at Seagram's for 25 years, and former Four Roses master distiller Jim Routledge," Zamanian says. "I was reading the right books, taking the right courses and talking to the right distilleries, learning from soup to nuts what goes into the art and science of making whiskey". 
From there was able to start developing his very own recipes, informed by a desire to contribute to American whiskey in a way that's unique. "I realised after the Civil War in the first golden age of bourbon that there were about 2,000 distilleries in Kentucky with a variety of expressions," Zamanian explains. "I wanted to position Rabbit Hole to be one of the new renaissance of producers who wanted to create something different. The idea was that no two expressions could be the same and the whiskeys should give you a tasting experience that covers a broad range of notes and flavours".
A glass castle of a distillery
It was in 2012 that Zamanian officially founded Rabbit Hole, before he had a distillery to call home. In the meantime, he found a producer that would make his recipes for him while working hand-in-hand with an architect to design and oversee the building of his own site in the heart of Louisville. By 2016, the first bottle of Rabbit Hole whiskey was released. 
The distillery itself opened in May 2018 in the heart of NuLu, the city's creative district. It's a shiny behemoth of a place, a glass and steel structure that allows for a fully immersive experience of sights, sounds, smells that lays the whiskey-making process out before visitors. A top-floor bar, The Overlook, serves cocktails with a view of the city. It's what you'd think a modern distillery would look like. No matter what you're level of engagement with whiskey is, you'll feel like you've stepped out of the rabbit hole and into wonderland.
But it's a commitment to transparency that will engage whiskey nerds, with even the sensory and quality assurance lab being fully viewable. "Transparency is not a marketing slogan, it's part of the DNA of Rabbit Hole and the distillery embodies that. And it's not only beautiful but it really packs a punch from an efficiency and production point of view," Zamanian says. The capacity allows Rabbit Hole to produce 1.2 million proof gallons (5.5 milion litres at 50% ABV) per year, which equates to 27,000 barrels being filled annually. 
The Rabbit Hole way of making whiskey
The process of creating Rabbit Hole begins by selecting one of the five different recipes Zamanian devised. He is also working on a handful of finishing projects and experiments in rye and single malt. But it's bourbon that really get him going. 
"I'm a big fan of malting grains, it's an art in itself. They're all spices on the spice rack that are able to elevate the core ingredient. As you need 51% corn in your mashbill, that leaves 49% of innovation," Zamanian explains. "But most bourbon on the market is made from only a handful of recipes. There's so much room for creativity and allows a whiskey maker to spread their wings and make unique expressions. We make all kinds of fun expressions that shine through their natural flavour".
In July 2021, Rabbit Hole completed construction on three 8,000-gallon fermentation tanks which, at capacity, boosted production an additional 25%. But all of Rabbit Hole's are made carefully in small batches with less than 15 barrels per batch. The column still, a 48-foot, 24-inch beauty produced by Vendome Copper & Brass Works, as well as the fermentation tanks and cooker are all in one space which required significant engineering, but ensures that transparency and efficiency Zamanian is so insistent on.
Speaking to the Rabbit Hole founder, it's clear the only thing he values more than them is making sure his whiskey-making process prioritises quality over cost and volume. Flavour is king here. He puts his liquid in the barrel at 55% ABV (or 110 proof), which provides less yield but preserves more of the flavour, and only uses handmade barrels which are not only charred, but toasted slowly by wood fire, not gas. Everything is then bottled without chill-filtration. "We take no shortcuts to ensure the profiles of the whiskeys are accentuated as organically as possible," Zamanian summarises.
Looking forward
Making whiskey this way not only means you get a delicious dram at the end, but you attract some serious attention. That's exactly what Rabbit Hole did and, in 2019, a majority stake was snapped up by Pernod Ricard. The intent was to utilise the drink giant's distribution network, but maintain Rabbit Hole's process and Louisville location. Hence why the core whiskeys were rebranded with the intent of honouring Louisville figures along with the life of Zamanian. 
"It's a wonderful partnership," he says. "I started the brand with personal and family resources and raised capital with local inventors, who believed in me and got the brand off the ground. But when Pernod came in it made sense. We share the value of conviviality. We have our eyes on national and international growth, sales, and distribution. And they leave us to make the whiskey".
Now Rabbit Hole has made its way to the UK. "COVID delayed us reaching your shores but it's a market we've had our eyes on for a long time, full of consumers who know and love their whiskey. It's really exciting," Zamanian. 
Reviewing Rabbit Hole
It's exciting for us too, because we love great whiskey at Master of Malt. And that's exactly what we have here. Below are tasting notes and info on the two expressions we have, but to summarise quickly it's fair to say that Rabbit Hole is the kind of distillery that gets us worked up. With a commitment to pushing boundaries, being transparent, and making tasty yet affordable whiskey, you're always going to win us round.
Zamanian says his ultimate goal is to make a range of American whiskeys that are truly unique against a sea of similarity. "We're leading the pack of the new distilleries since we've emerged on the market, with our focus on details, transparency, and production raising the bar. An old graduate tutor of mine used to say 'just shoot me if I only have one idea'. We are always innovative and creative to make booze that re-imagines what American whiskey can be".
We think he's off to a great start, and that this rabbit might just win its race.
Rabbit Hole whiskeys are available from Master of Malt. Click here to buy.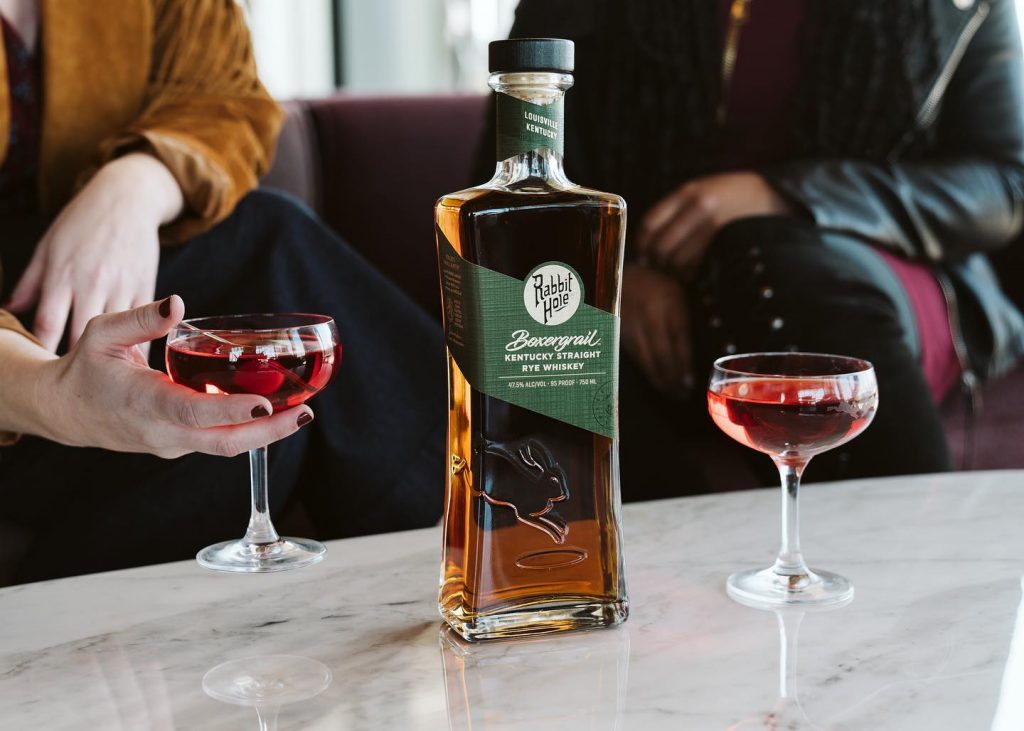 Rabbit Hole Boxergrail Kentucky Straight Rye Whiskey
Rabbit Hole's Boxergrail straight rye whiskey combines 95% rye and 5% malted barley to create a bold, rich, and warming expression. The work the brand does on its barrels shows, allowing integration and nuance which are elevated by a luscious mouthfeel. This is a top-notch rye, which features a name inspired by the local boxing community.
Nose: Dark chocolate and toffee, underpinned by robust rye spiciness and a waft of warm sawdust.
Palate: Still plenty of oak and spice to it, well-balanced by vanilla and a hint of cigar box.
Finish: Brown sugar, apple, blackberry, cassia.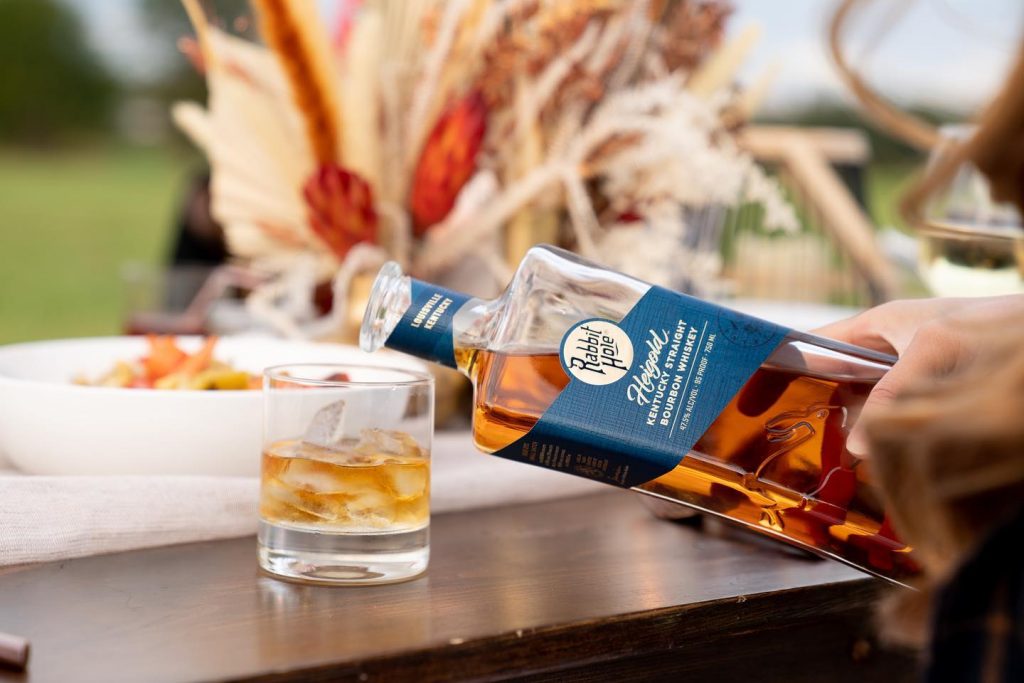 Rabbit Hole Heigold Kentucky Straight Bourbon Whiskey
A marvellous high-rye bourbon, this expression has been dubbed Heigold, inspired by a Christian Heigold, a German stonecutter who settled in Louisville prior to 1850 and soon after, carved elaborate symbols of his patriotism on the facade of his now landmark home. It's a twist on the standard Kentucky high-rye bourbons, made from a mash bill of 70% corn, 25% malted German rye, and 5% malted barley, with the extra malting infusing an array of flavours and a bold 47.5% ABV giving it great weight and depth.
Nose: Warming cinnamon and caramel, with a hint of Jamaican Ginger Cake underneath.
Palate: Thick vanilla pods, dry oak, peppercorn, and more cinnamon bringing spiciness.
Finish: A smidge of citrus appears through the toffee and toasted spices.