The Master of Malt Week train rolls on with another exclusive. Today, it's a Grand Champagne Cognac 1975 bottled by Hermitage. We talk to the man behind, Mr Cognac himself, David Baker!
David Baker from Hermitage has one of the best jobs in booze sniffing out rare old Cognacs. With his unerring palate, not to mention unrivalled list of contacts throughout the region, he's brought some astonishing brandies to Master of Malt customers over the years. Including one from 1885 which Baker described as "beyond perfect."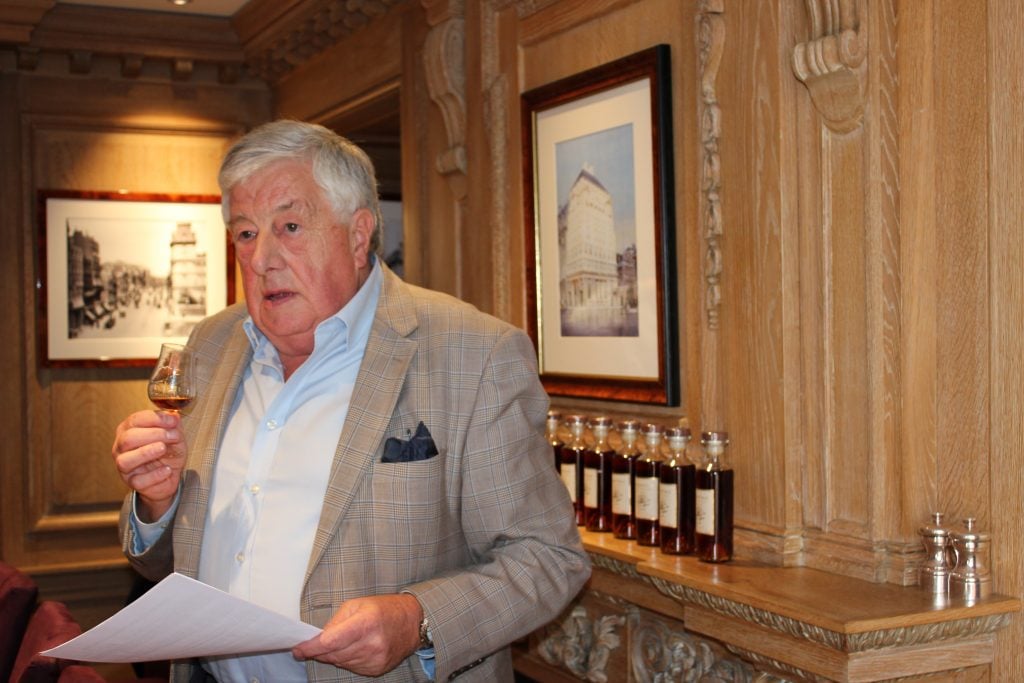 Cognac-sniffer extraordinaire 
It was an even older bottle, an 1840 A.E Dor at a hotel in Monaco, that turned David Baker (above) on to the magic of Cognac. It sparked off a great love affair. In 1987 he set up his own business, Hermitage Cognacs, to showcase the finest, rarest and oldest brandies that the region has to offer. Normally, he divides his time between Bath and Segonzac but he hasn't been over to France for some time because of Covid.
Baker mainly buys from Grande Champagne, considered the finest part of Cognac, as well as Petite Champagne and Borderies. He bottles brandies from individual producers and much of what he sells is vintage. "There's a growing need for vintages," he said. Now, I've been doing this for 30 years and what I've always tried to do is get to a situation whereby we can actually talk to people about individual Cognacs rather than Cognac as a whole."
Finding these vintage Cognacs is not an easy business. Baker's experience and reputation help him sniff out the rare barrels, and he's reluctant to reveal his sources. He did tell me about one producer who usually only sells to Rémy Martin but keeps a little of the best stuff back for the family. Persuading a producer such as this to sell his rarest brandies is a little like asking someone to part with precious heirlooms. He knows that the family treasures will be in safe hands with Baker.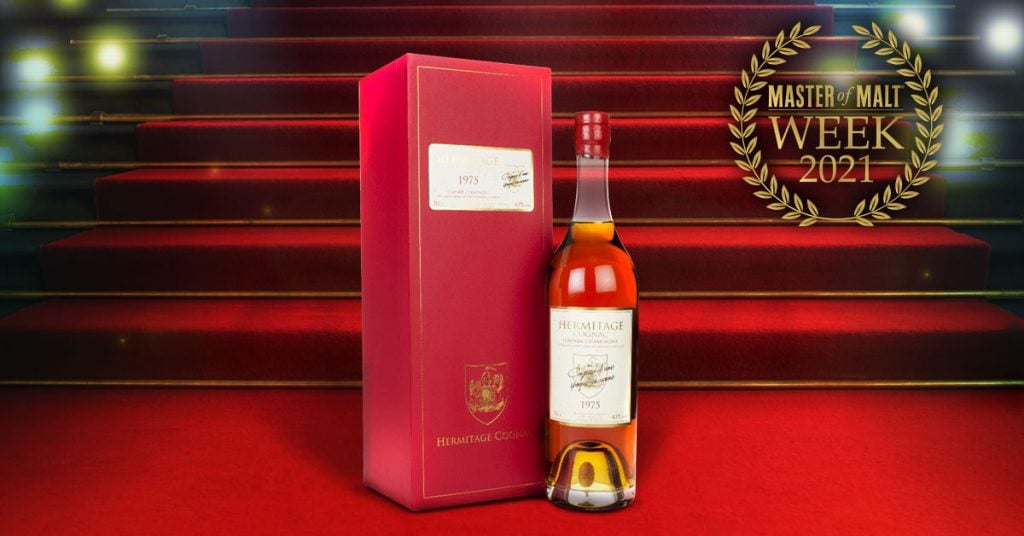 Fewer than 50 bottles in existence
One such treasure is this 1975 Grand Champagne of which there are fewer than 50 bottles in existence and Master of Malt has the lot (apart from a couple Baker has kept back for himself.) He cannot be sure of the exact provenance. "This particular Cognac came from somebody who had bought Cognacs from other people. He bought it years and years ago. Kept it in its cellar, and he decided he would sell it to us. Came from a distillery, but he can't remember where", he explained. Or perhaps the owner just didn't want to tell. 
But on tasting, Baker immediately knew it was something special. "When you  try a good Cognac like this you know instantly," he said "It has a lovely softness and balance to it." It's balance more than anything that he's after. He went on to describe the taste "cloves, turmeric, blackberry, Macadamia nuts, thyme and rosemary, even flavours like white truffle. It impressed me straight away." Baker is convinced that it comes from the central or southern part of Grand Champagne, apparently the citrussy note is a giveaway.
It was bottled earlier this year  at 43% ABV by Hermitage in Segonzac with no filtering and nothing added. So what we have here is an extremely rare, nearly 50 year old spirit of astonishing quality and it comes in at under £400. Baker explained: "We try very hard to put them out at reasonable prices." We've said it before and we'll say it again, vintage Cognac is ridiculously underpriced compared with single malt Scotch whisky. But don't tell everyone, or the prices will start to go up. 
Hermitage 1975 Grand Champagne Cognac is only available from Master of Malt. Click here to buy.