It's been a long wait, but Israel's first single malt whisky from Milk & Honey has finally arrived. Does it live up to expectations? We find out.
When I asked Milk & Honey's distiller Tomer Goren how he felt about launching Milk & Honey Classic Single Malt, the Israeli distillery's first whisky, his response was exactly what you imagine. "It feels great, we have waited for a long time and it is great to finally be able to taste, share and talk about our whisky. We are very proud of our initial outcome and for sure climb higher mountains in the future". 
It's a proud moment for any distillery. Launching your first whisky is like watching your child leave for the first day of school. You're excited and anxious in equal measure, desperate for everything to go well. However, this day could have come much sooner for Milk & Honey. Before it was founded, there were no whisky distilleries in Israel. That means no regulation or rules anything like what, say Scotch whisky, has to follow.
The brand, however, resisted naming any of its releases 'whisky' until now, opting to name its previous expression 'Young Single Malt Aged Spirit' instead. "We try to make the best quality single malt whisky we can and want it to sit alongside with other international brands, so we decided to follow the Scotch Whisky Regulations," Goren explains. "It is a big challenge to be the pioneer of the industry in Israel with no knowledge or regulation to follow. So, even though the hot and humid climate causes fast maturation, we still waited at least three years before calling our expression whisky".
The climate (winter doesn't dip below 16°C, summer highs can top 40°C and humidity is in the 50-90% range) poses quite the challenge. The extent of the angel's share and the risk of the cask influence being too extreme means long maturation is pretty much out of the question for Milk & Honey. As such, most of the whiskies in Milk & Honey Classic Single Malt are 3-4 years old.
Maturation took place in ex-bourbon casks (about 75% of the whisky), shaved, toasted and re-charred red wine-seasoned STR casks (about 20%) and virgin oak casks (less than 5%). "The ex-bourbon casks that bring vanilla sweetness, caramel and honey and our special red-wine STR casks that bring spiciness and fruitiness and a lot of colour. There is also a touch of virgin oak that gives the whisky depth and oaky notes," Goren explained.
We're not going into the production process or history of Milk & Honey here, because we've already said pretty much everything there is to be said about the distillery. Both Henry and Kristy reached the same conclusion: Milk & Honey is a promising, intriguing and experimental distillery. Tasting the brand's first single malt, you'd expect to taste a whisky that reflects this approach. We're sampling the result of an extreme climate, which isn't just affected by heat but also the location of the casks (some are matured on the shores of the Dead Sea) and witnessing how this impacts the new-make, which Kristy described as being "surprisingly soft, bursting with pear, apple and green grain notes". We're also tasting an unadulterated whisky, which was bottled without chill-filtration at 46% ABV.
We're also tasting history. Which makes this all rather exciting. While we love that there is a vast array on whisky to enjoy in the present day, the consequence of this is that there is a fair amount of spirit being created using similar production processes in similar conditions and matured in similar barrels. This is not one of those drams.
Goren says that stylistically, the brand wanted its first release to be a "whisky for everyone, something well-balanced and welcoming". It's certainly gone down well in the arena of award shows, picking up a multitude of medals already. While Goren says it's great to get recognition, he remarks that it is just as good to get feedback from people in the industry and from worldwide consumers. "It is easy to fall in love with what you do, so it is better to get outside recognition to see that you are on the right track". 
Which brings us nicely on to the review of Milk & Honey Classic Single Malt. It's a very pleasant sipper. There's a lot going on, with distillery and cask character in abundance. I recommend you give it a little time to breathe and you'll be rewarded with an array of flavour. It does lack some integration, harnessing that swift maturation speed is going to be an on-going process, but it's a drinkable, distinctive dram and a strong foundation to build on. I poured a couple more drams after I'd finished my tasting, which is always a good sign. I also realised I'd written down 'honey' as a description a couple of times, which is very pleasing. Here's the full tasting note: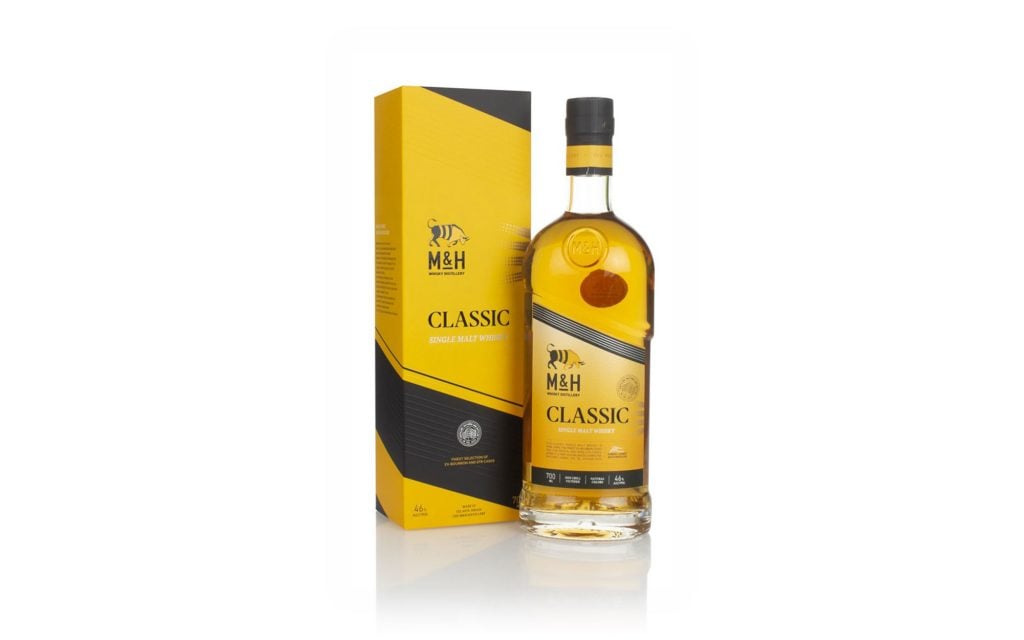 Milk & Honey Classic Single Malt Tasting Note:
Nose: There are aromas of caramel flapjacks, dark chocolate, lemon shortbread and vanilla initially, with notes of summer flowers, orange zest and Manuka honey drizzled on porridge in support. Some really interesting fruity notes add depth – predominantly gooseberries, melon and drying red grape skins – among hints of marzipan and a little nutmeg.
Palate: Oak and spice make much more of an impact on the palate, with barrel char, polished wood, black pepper and prickles of cinnamon and clove making their mark. It's less integrated than the nose but full of interesting and enjoyable flavours: red apple, creamy barley, Werther's Originals and milk chocolate then beeswax, salty and sweet popcorn, red berries. 
Finish: Some of the spice remains but the finish is a little sweeter, with hints of vanilla, boiled orange sweets and a bit of honey and almond granola.
Milk and Honey Classic Single Malt is available from Master of Malt.