The home of Irish whiskey giant Jameson capped off a very special first birthday celebration with some tremendously exciting news. Its Bow Street site has officially become the most-visited whiskey experience in the world!
It took just twelve months for 350,000 visitors from over 70 nations across the world to visit the new-look Jameson Distillery Bow St, quite the feat for a new visitor attraction!
While the distillery has stood on the same site in north Dublin Smithfield Market for 237 years, in March 2017 Irish Distillers, the company behind Jameson, completed an €11 million refurbishment (the process of which you can view in the video below), revamping both the site and the authentic Jameson experience. The timber beams and cobbled courtyard may remain, but those who walk inside the famed distillery today enjoy a vastly different encounter.
Liquid on lips speaks for itself at Jameson Distillery Bow St.
The figures don't lie: the redeveloped Jameson brand home has become a roaring success, and has not only brought Bow Street's centuries-long history to life, but has also placed plenty of drams into eager hands! Over 50,000 Jameson whiskey sours were served over the course of the year, with more than 25,000 personalised distillery-edition Jameson bottles sold, too.
So what's all the fuss about? On-site, five different fully-hosted tours animate the brand's history. The flagship 'Bow St. Experience' tasting tour focuses on Jameson's rich heritage and on-going innovations, while 'The Whiskey Makers' and 'The Whiskey Shakers' experiences provide more in-depth whiskey and cocktail masterclasses. More than 32,000 whiskey enthusiasts took part in the latter two in the last year!
Also at the distillery is Dublin's only live Maturation Warehouse, where visitors can enjoy whiskey samples straight from a cask. Guests can also sample whiskeys in John Jameson's Secret Office, which saw four marriage proposals in last year! Nothing says, 'I love you' like fine Irish whiskey – I've always said it.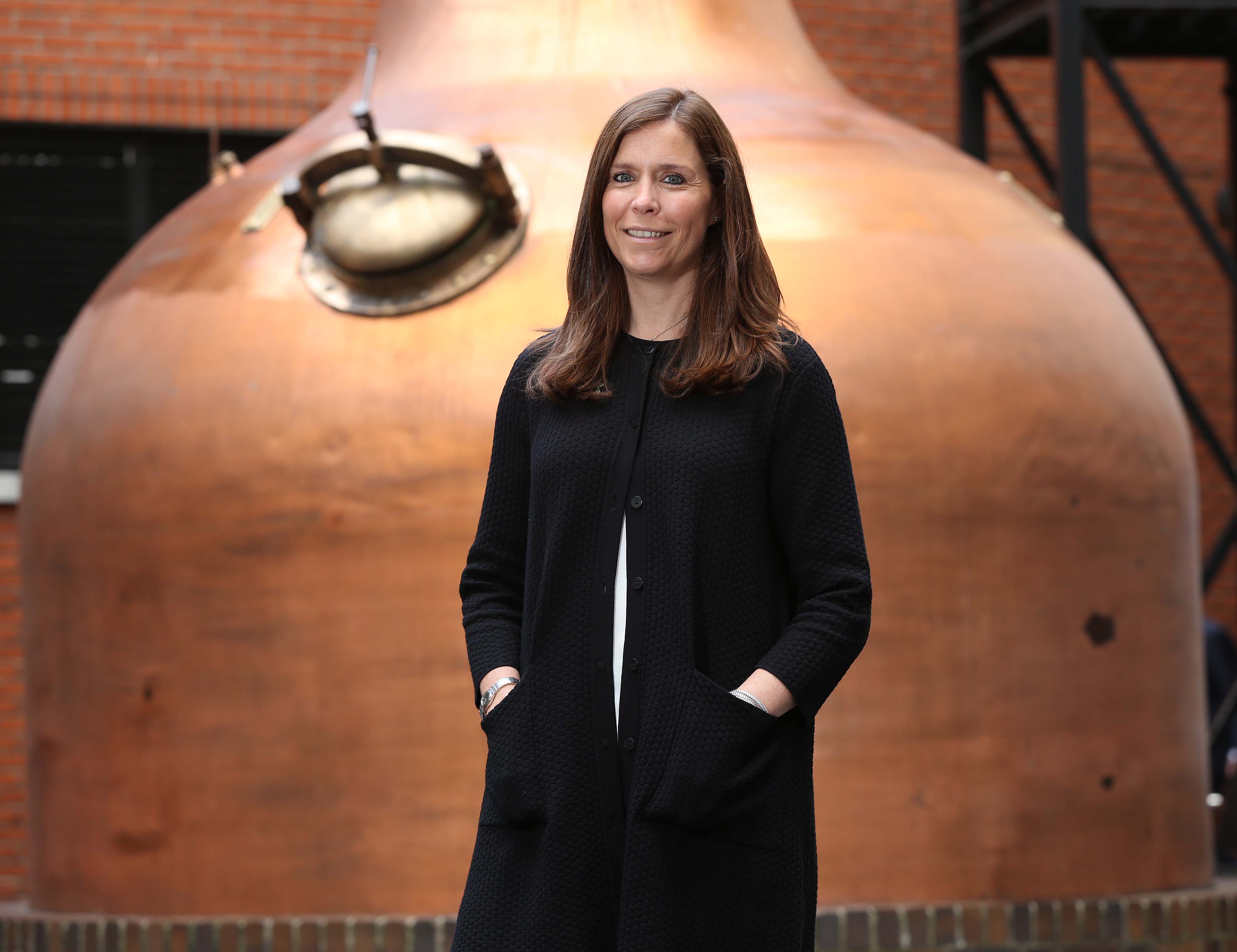 Claire Tolan knows what worked for Jameson
No secrets, just success
But just how did Jameson get to such numbers? "Visitors are invited to touch, smell and most importantly, taste Jameson in the original Bow St. Distillery building – this has been the key to our success in our first year," reckons Claire Tolan, Jameson brand homes managing director.
"Entertainment is more immersive and interactive than ever before, and audiences place more value on storytelling and the quality of the guest experience. Our redeveloped Jameson brand home draws on technology to complement the historic surroundings of the iconic distillery to deliver an unforgettable experience."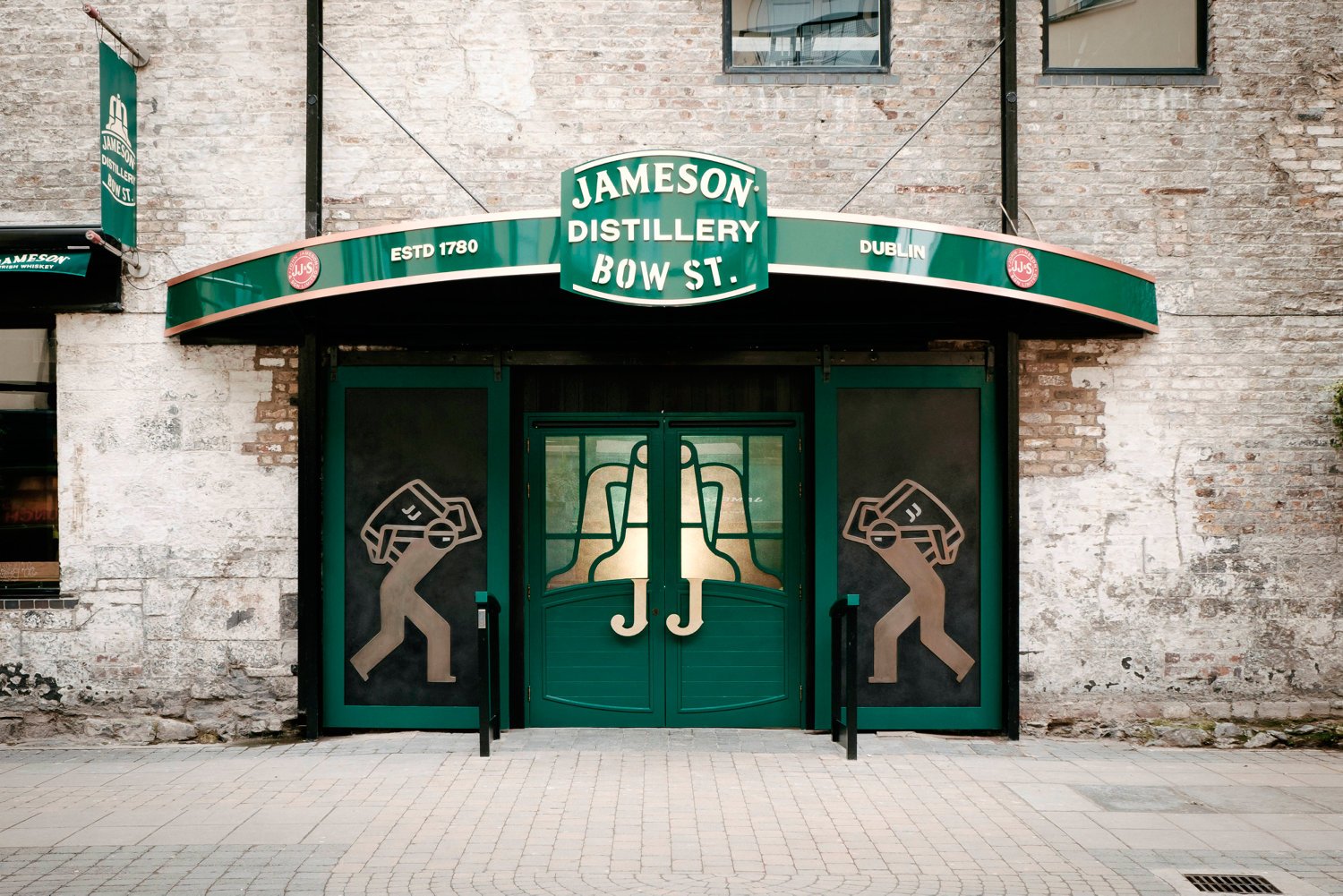 Jameson Distillery Bow St. had a happy birthday!
All this goes to show that exploring a whiskey distillery should be so much more than getting a description of a complex production process. Today, distillery tours that combine immersive storytelling, historical context and plenty of delicious samples are the ones that are able to capture our imaginations, and Jameson has that in spades (or should that be drams?).
Have you visited The Jameson Distillery Bow St. site? What's your favourite distillery experience? Let us know in the comments below.