Whether it's with curious kit, unorthodox botanicals or futuristic thinking, new world spirits producers have harnessed the latest technology to create liquids that taste anything but traditional…
For the tastemakers of tomorrow, flavour comes first. Join us as we take a peek through the looking glass to uncover the weird and wonderful, the unfathomable and the unnamable – from Willy Wonka-esque "world's first" bottlings to space-age production and maturation methods…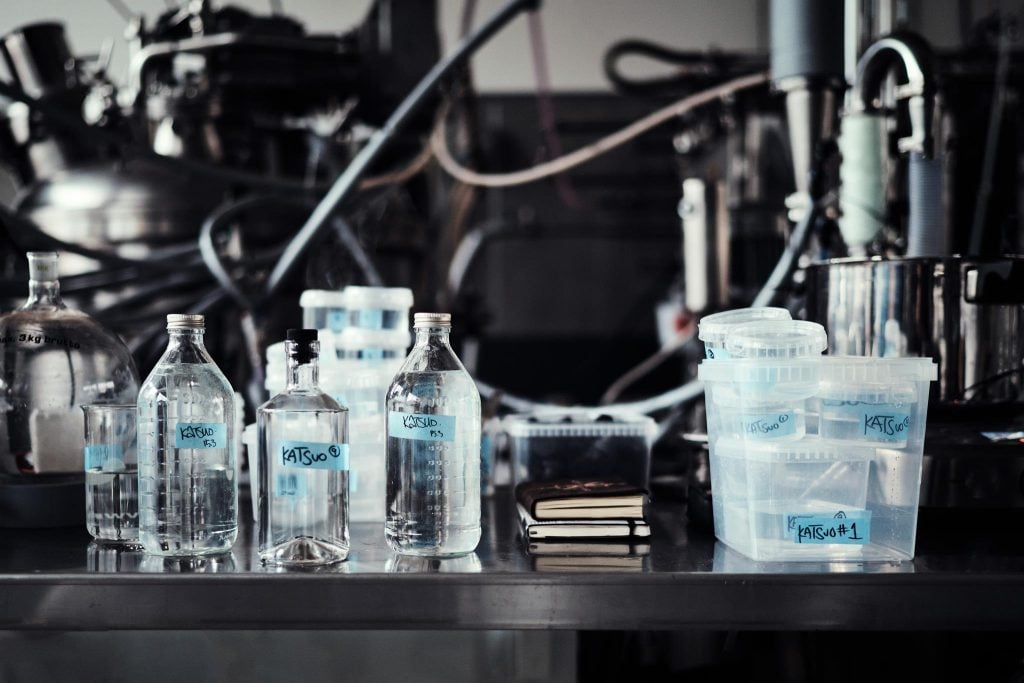 Empirical Spirits
Leading the charge of this rebellion is Copenhagen's Empirical Spirits, helmed by Lars Williams and Mark Emil Hermansen, alumni of renowned restaurant Noma. Using a base spirit made using biodynamic barley, koji, and Belgian Saison yeast, the duo approach ingredients in a way only world-class chefs know how. Oysters are a botanical. Roasted chicken skin, wild roses, too. But don't get your wires crossed, this isn't about the shock factor. Empirical isn't a fad or a gimmick – it's a flavour company.
If you only try one product, make it… Charlene McGee Blend 
Juniper berries are smoked with their own wood, lightly crushed, macerated, and distilled at low temperatures before the resulting liquid is matured in oloroso casks. Flavour-wise, expect fresh juniper, fruity blackberries, and fragrant juniper sap that gives way to a smooth, smoky finish.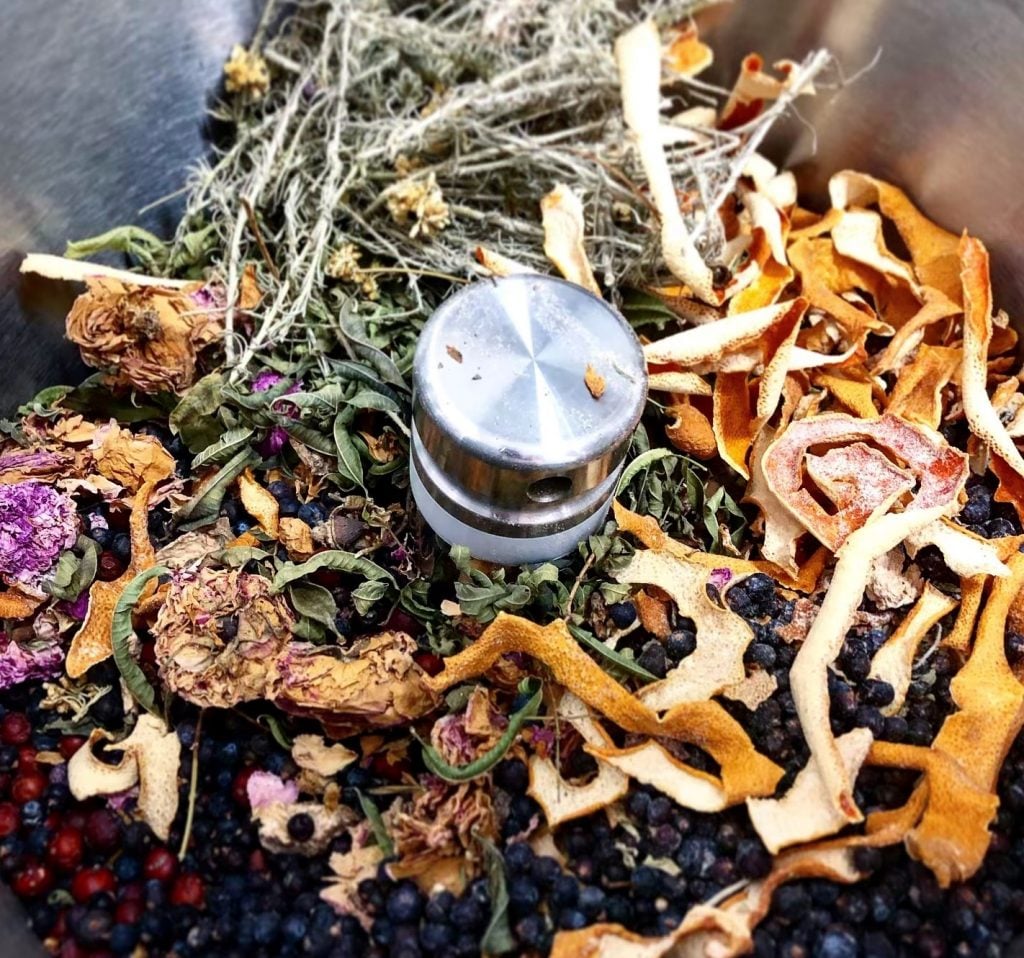 Comte De Grasse
In the heart of Grasse – the so-called "fragrance capital of the world" – you'll find French distiller Comte de Grasse, which set out to "start with creating flavours rather than with raw ingredients". Headed up by master scientist and innovator Marie-Anne Contamin, the team uses lots of clever perfume tech (think ultrasonic maceration, cold vacuum distillation and CO2 supercritical extraction) to extract and preserve targeted flavours from each botanical without damaging the molecule.
If you only try one product, make it… 44°N
Named for the geographic coordinates of Grasse, 44° is a veritable 'who's who' of Côte D'Azur's botanicals, with cade, bitter orange, verbena, everlasting, rose, alexanders, samphire, honey, juniper, angelica, coriander, lemon, orris, everlasting, lavender, mimosa, rose, grapefruit, jasmine, patchouli and pepper Sichuan.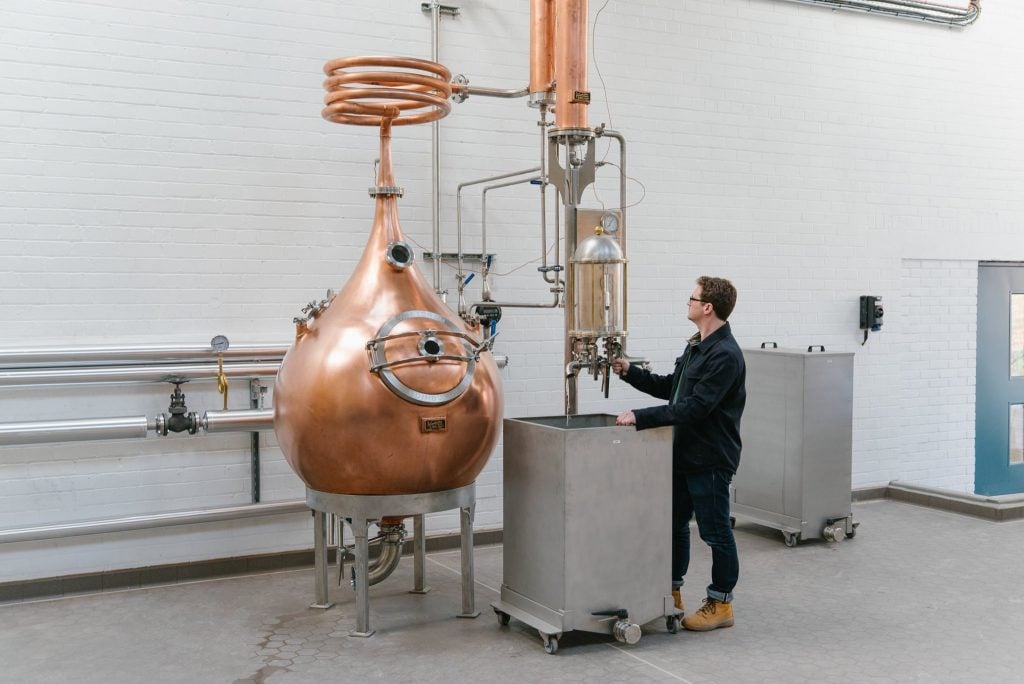 Sweetdram
Sweetdram co-founders Daniel Fisher and Andrew MacLeod have been producing "progressive, flavour-driven spirits" on a custom-made copper pot still at their Edinburgh distillery since 2014. The duo met at university some three years earlier while studying for their master's degrees in brewing and distilling and resolved to focus on flavour rather than established categories or trends. Exhibit A: Scotch single malt and grain casks blended and infused with botanicals and local honey. Exhibit B: Caribbean rums distilled with grains of paradise, lapsang souchong and smoked figs.
If you only try one product, make it… Escubac
Exhibit C, if you like. A spicy, citrusy, juniper-free botanical spirit – caraway, cardamom, nutmeg, bitter orange, orange, lemon, cloves, orris, coriander, cubeb, cinnamon among them – distilled and then infused with raisins, vanilla and saffron.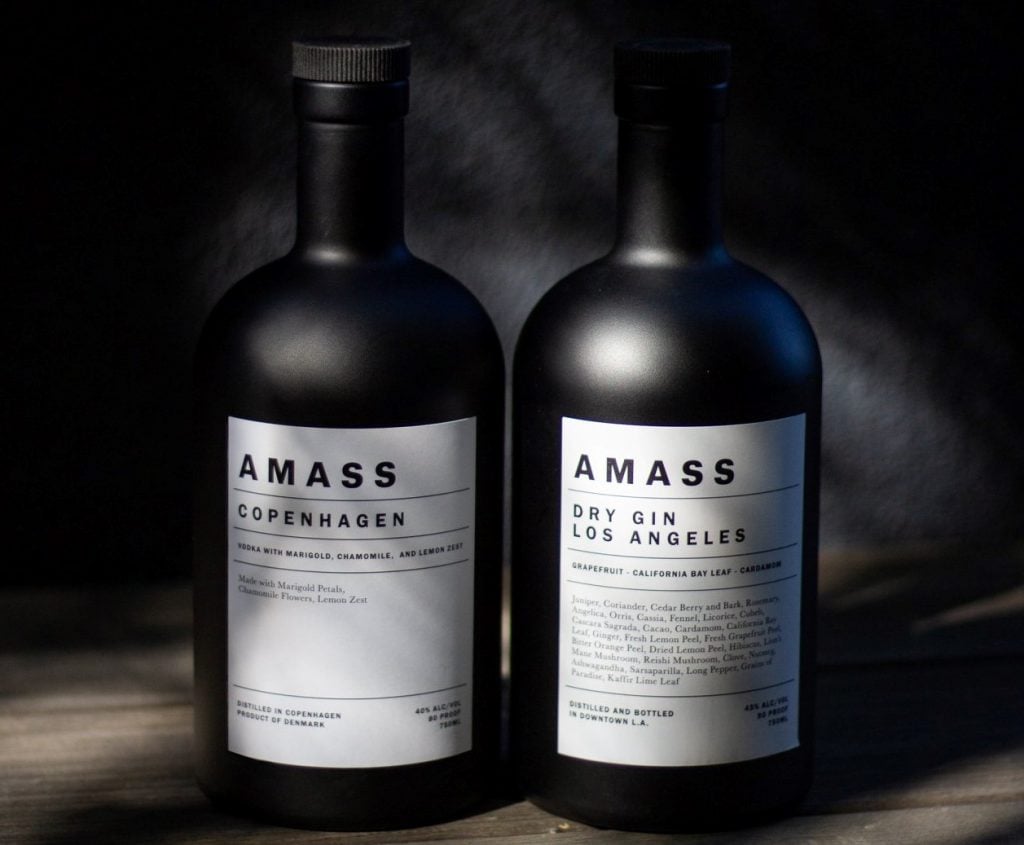 Amass Spirits 
Billed as "the world's first nomadic distillery", Amass collaborates with independent craft spirit makers from around the world to release spirits with an authentic sense of place. Working to a "grower to glass" philosophy and creative by native distillers, each bottling (there are two in the series so far – Los Angeles and Copenhagen) seeks to capture the natural terroir and landscape that surrounds its production in flavour form.
If you only try one product, make it… Copenhagen Vodka
Said to be inspired by the city's long summer evenings and longer winter nights. Marigold, chamomile and lemon zest are distilled on a traditional aquavit still as a nod to Scandinavia's rich drinking history, creating "a heart with subtle layers of flowers folded around fresh, hand-grated citrus". Delightful.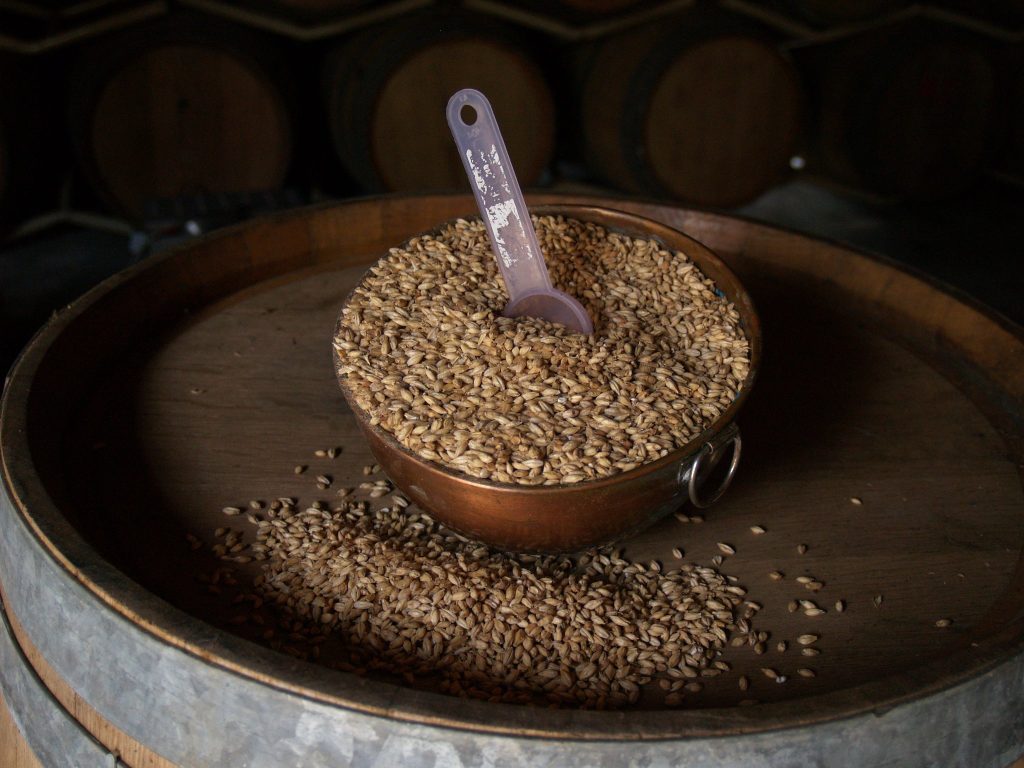 Lost Spirits Distillery
The team at LA's Lost Spirits Distillery create high-ester rums and heavily peated malt whiskies, but not as you've ever tasted them before. In 2015, co-founder Bryan Davis developed a reactor that could flash-age his spirits, mimicking the flavour achieved by 20 years of maturation in just six to eight days. Yes, really. The distillery itself – which features a boat ride, a jungle, and a floating carousel with dragons – has been described as "Disneyland for adults" on more than one occasion.
If you only try one product, make it… Lost Spirits Abomination Chapter 2 – Sayers of the Law
A heavily-peated malt spirit that has been matured in ex-bourbon casks for 12 to 18 months, before ageing in the reactor with charred American oak seasoned with late-harvest Riesling. Absolute magic.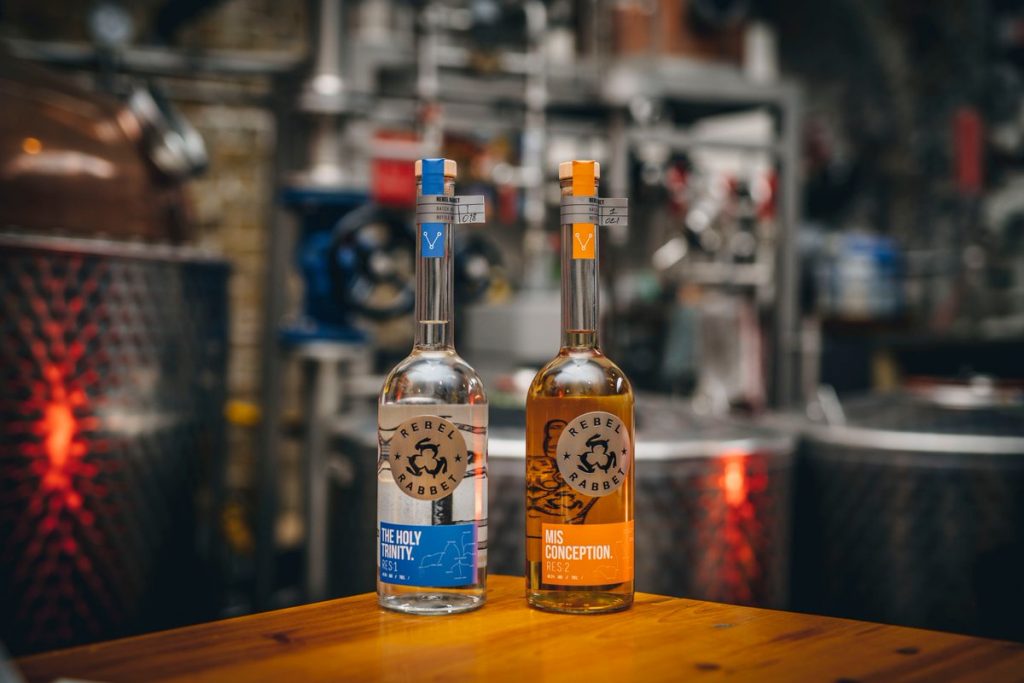 Rebel Rabbet
It's almost strange to think a spirits line as progressive as Rebel Rabbet could be inspired by a 103-year-old Irish whiskey mash bill recipe, but that's the Rabbet way – whatever you're anticipating, expect the opposite. When Matt McGivern and Dylan Bell launched the business in December 2018, they had one goal: alternative spirits "made from the grain up". So they took ye olde recipe, fermented the mash with saison yeast, triple distilled it, and ran amok with the new make – in the best possible way.
If you only try one product, make it… Rebel Rabbet RES3: End of Austerity
A white Alba truffle, Beluga caviar and orris root 'vodka' described as "a flamboyant ride through the Michelin stars". Flavour-wise, it's every bit as intriguing and complex as it sounds, with salty maritime notes, floral parma violets, subtle spices and a dash of citrus.