As part of our focus on Japan this week, we're looking at five Japanese spirits to enjoy this spring including whisky, gin and vodka.
Ah! Spring is in the air and the trees are coming into blossom. Kent, home of Master of Malt, is looking lovely, but it rather pales into insignificance compared with the cherry blossoms of Japan. They are one of the country's biggest tourist attractions. There's even a tradition called hanami of consuming drinks under the cherry blossom. This would traditionally have been sake but now Japan is famous for a whole host of drinks.
So, to get you in the spring mood, we've rounded up some of the best spirits that sum up the craftsmanship in Japanese distilling and blending. There are two gins, two whiskies and a vodka. And if you want to explore the wide world of Japanese whisky, then why not get hold of the Drinks by the Dram Japanese Whisky Tasting set. 
Kanpai!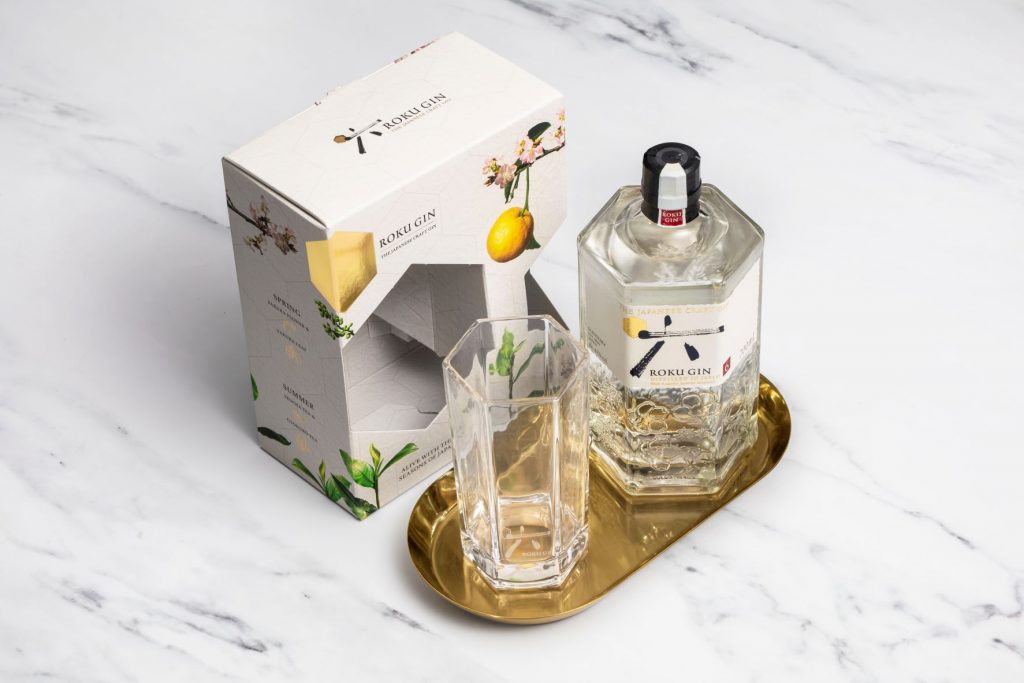 Roku means 'six', after the six Japanese botanicals used in the recipe: sakura flower, sakura leaf, sencha tea, gyokuro tea, sanshō pepper, and yuzu peel. Each is picked, transported and distilled fresh in Osaka during its prescribed 'shun' season, where the botanical is thought to be at its peak. Depending on the botanical, this could be as little as two days. Suntory has four different copper pot stills for making gin, one of which is coated in stainless steel and fitted with a pump to create a specially-designed vacuum still. Each botanical is distilled in the optimum still and then Suntory's five blenders travel to Osaka to set about blending the various distillates into a London Dry-style gin called Suntory Pallet Gin; this is the basis for Roku gin.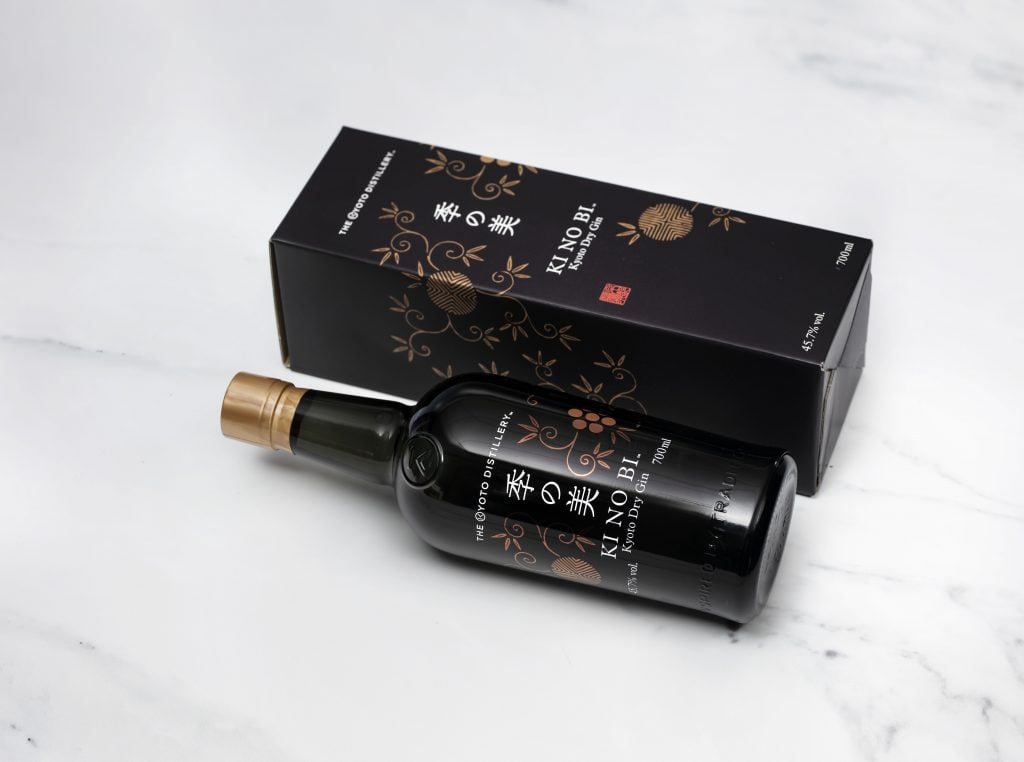 Launched in 2016, Ki No Bi Gin is made using a rice-based spirit, instead of the more usual wheat or corn-derived base. This gives it a luxurious mouthfeel and subtle vanilla and citrus hints. The botanicals are typically Japanese too, including yuzu, hinoki wood chips (Japanese cypress), gyokuro tea, green sanshō (Japanese peppercorn) berries and bamboo leaves. All of the botanicals are split out into six different flavour profiles – base, spice, fruity & floral, herbal, tea and citrus. Each group is distilled separately and then blended together to create the finished gin. It seems there's something about Japanese distillers and the number six.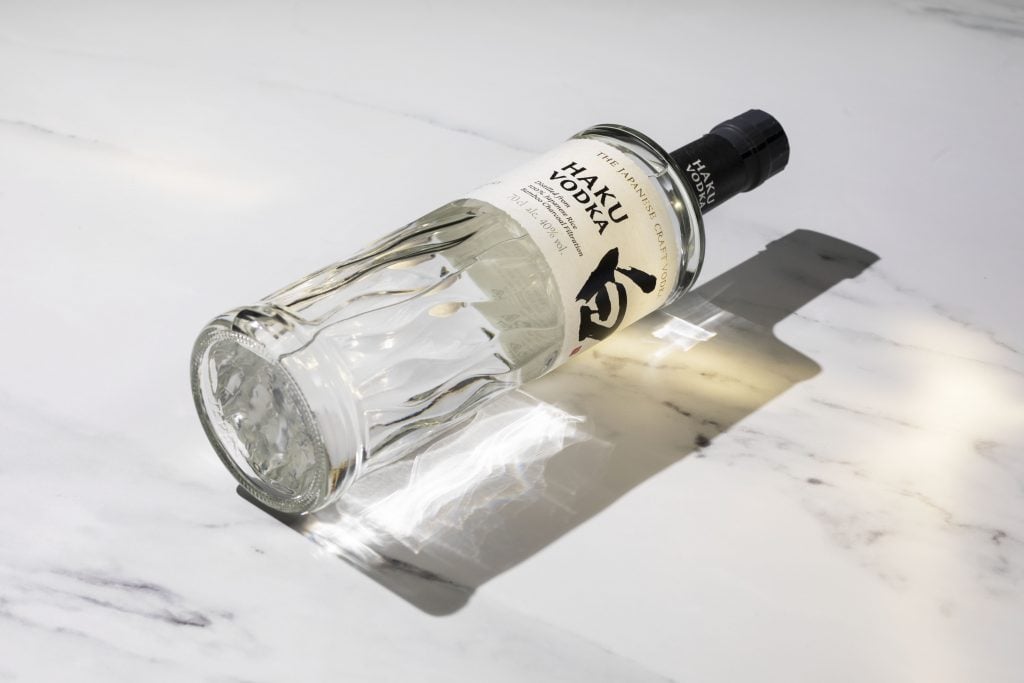 Haku is made using Japanese sushi rice (considered the purest form) which is polished until nearly half of the grain is gone, much like daiginjo sake, and then fermented with koji. It's distilled in a cube-shaped stainless steel shochu pot still – "a super old school distillation method in Japan, and a very rustic style of still," explains brand ambassador James Bowker – and then the batch is split into two. Half is sent to Osaka, where "it goes through a traditional vodka still, making a very pure, clean, delicate spirit," and the other half heads to Chita, to be redistilled in a bespoke column still, which has "four tiny columns" to create an "indulgent, rice-forward vodka". The two distillates are blended together, diluted with water and filtered through bamboo charcoal, and voila! Haku is complete.
Toki means time in Japanese. A delicious light blend that was specifically crafted for making that most Japanese of cocktails, the Highball. It's a blend of Yamazaki, Hakushu and Chita, with the main components being Hakashu single malt and Chita grain whisky. Toki is all about fruitiness, sweetness and balance with none of the elements standing out prominently. The result is a subtle whisky with orchard fruits, herb-laden honey and a little mintiness on the nose. While in the mouth there's green apples with pink grapefruit and then richer notes of toasted almonds, vanilla, white pepper and ginger. It's an extremely versatile blend and a great introduction to the magic of Japanese whisky. Isn't it time you tried Toki?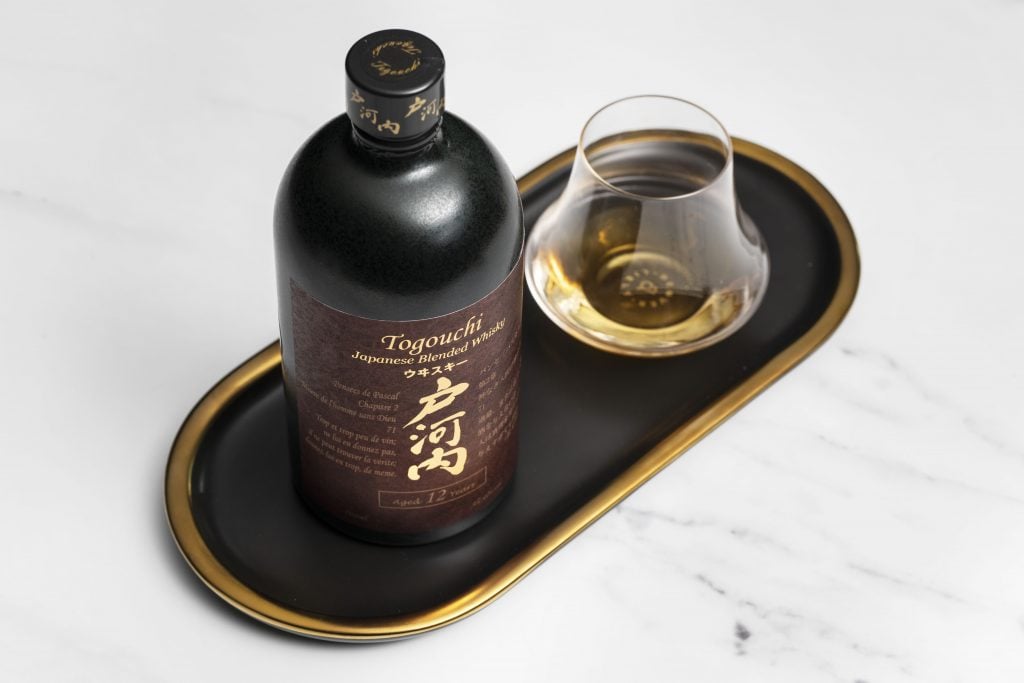 Based in Hatsukaichi, Hiroshima prefecture, Togouchi's parent company Sakurao has a heritage stretching back to 1918 when it began as a sake brewer. It began producing whisky in 1990 under the Togouchi brand using an unusual Arnold Holstein hybrid still. The other unusual thing is the ageing which takes place in a disused railway tunnel that keeps an even temperature and humidity throughout the year so maturation is very slow. As well as single malts, the distillery produces whiskies made from imported spirits, like this 12 year old expression made with Canadian grain and Scottish malt, which show off the blender's skill. It's a sweet drop full of vanilla and toffee balanced by spices, smoke and fragrant tea notes.