St. Patrick's Day is next week (Tuesday 17 March) and you know what that means: it's time to indulge in some delightfully Irish spirits!
There are plenty of ways to celebrate St. Patrick's Day. You could try not patronising your Irish friends with terrible impressions and old stereotypes. That's always fun. Or you could ditch the horrible green beer and drink deliciously Irish booze and raise a glass to the patron saint. That sounds much better, doesn't it?
Whether you're a fan of gin or whiskey, we've got plenty of festive Irish fancies for you to enjoy. Oh, and don't forget that you can still enter our latest fabulous VIP competition, the winner of which will go to the old country to create their very own bottling with J.J. Corry founder Louise McGuane!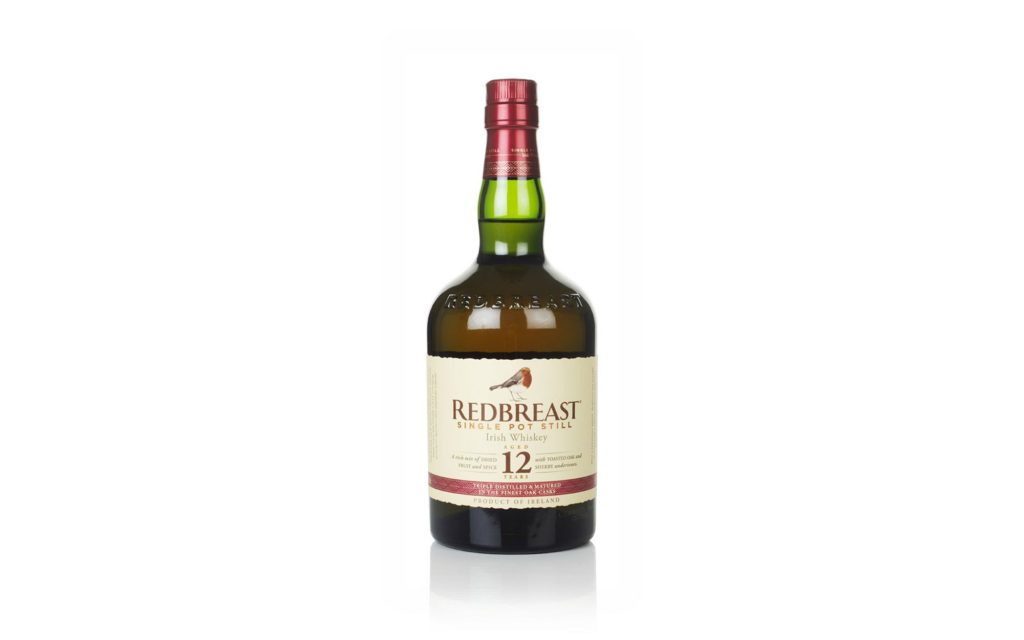 Not just one of the best single pot still Irish whiskeys you'll ever taste, but just hands down one of the best whiskeys you'll ever enjoy, Redbreast 12 Year Old is a real favourite of ours here at MoM Towers. It was matured in a combination of bourbon-seasoned American oak barrels and 0loroso sherry-seasoned Spanish oak butts to give it that classic nutty, rich and oily profile.
What does it taste like?:
Citrus peels, ginger, linseed, melon, marzipan, dried fruits, custard and a hint of sherry.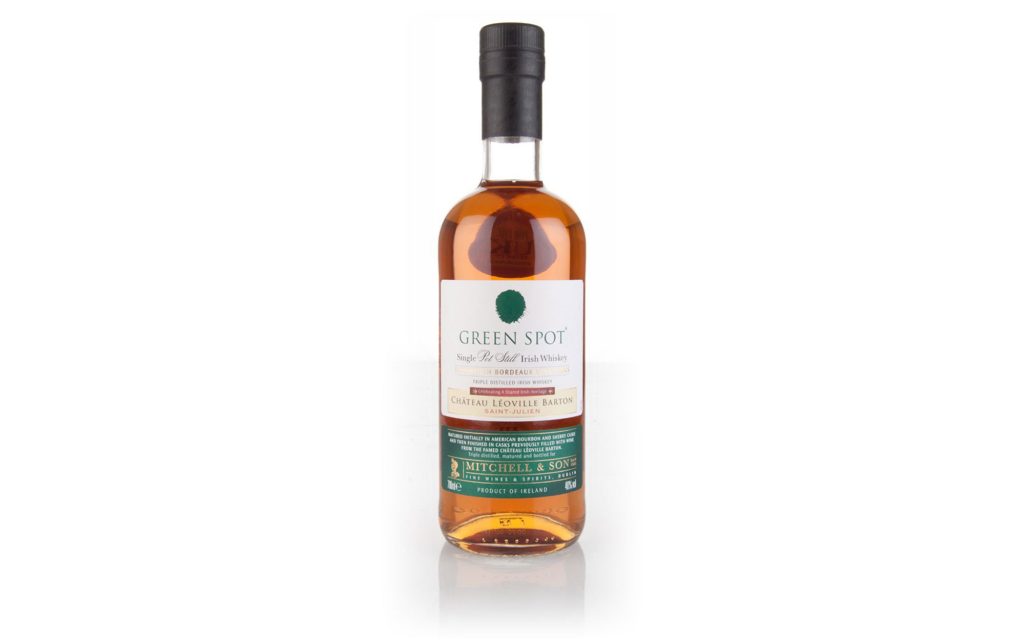 Green Spot Château Léoville Barton 
If you want to push the boat out this St Patrick's Day and go for something a little different, then you won't go wrong with the first-ever single pot still Irish whiskey finished in Bordeaux casks. Matured initially in a mixture of ex-0loroso sherry, fresh American oak and ex-bourbon barrels, this delicious Green Spot whiskey was then finished in the ex-Château Léoville Barton Bordeaux wine casks for 12 to 24 months. What's so cool about this choice of cask is that Ch. Léoville Barton is not only a highly-regarded grand cru Château, but it was founded by an Irishman, Thomas Barton, and still run by his descendants to this day.
What does it taste like?:
Wild raspberry, a little potpourri, crab apple, honey, gingerbread, toffee, green apple, lemon peel, vanilla, redcurrant and warming spice.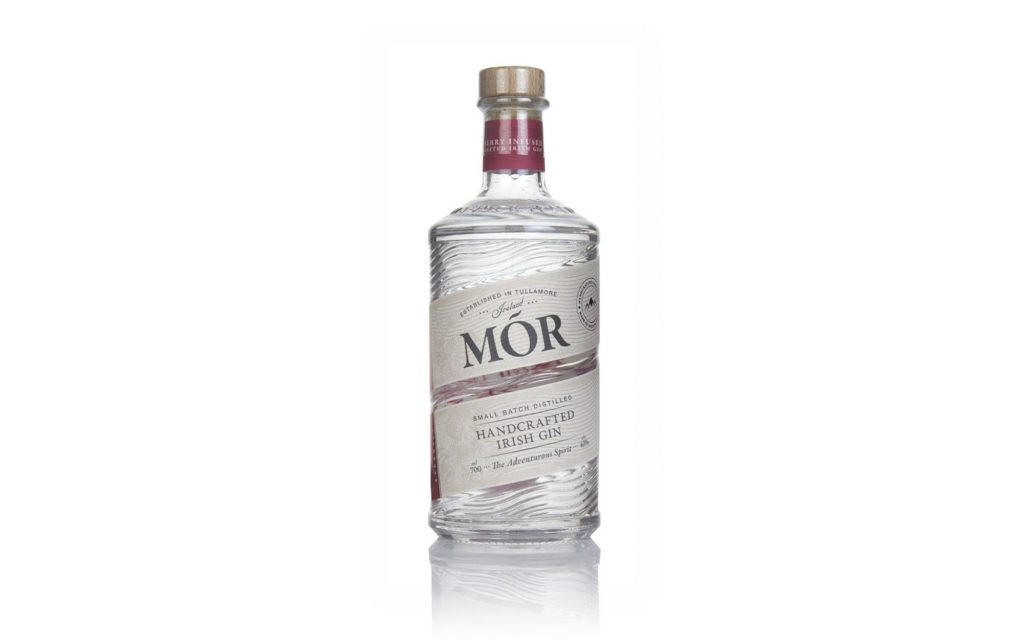 You probably know of Tullamore D.E.W  and its range of delicious whiskies, but did you know it's not the only delightful distiller in the town? Mór Irish Gin is made in the Arderin Distillery in Tullamore using a quartet of berries amongst its botanical selection – juniper berry, blackberry, cranberry and raspberry! It also features floral wafts of angelica, rosemary and coriander too. 
What does it taste like?:
Earthy at first, with coriander and rosemary making a big impression. Becomes sweet and juicy with big bundles of fresh berry notes at the core. A slight peppery hint on the finish.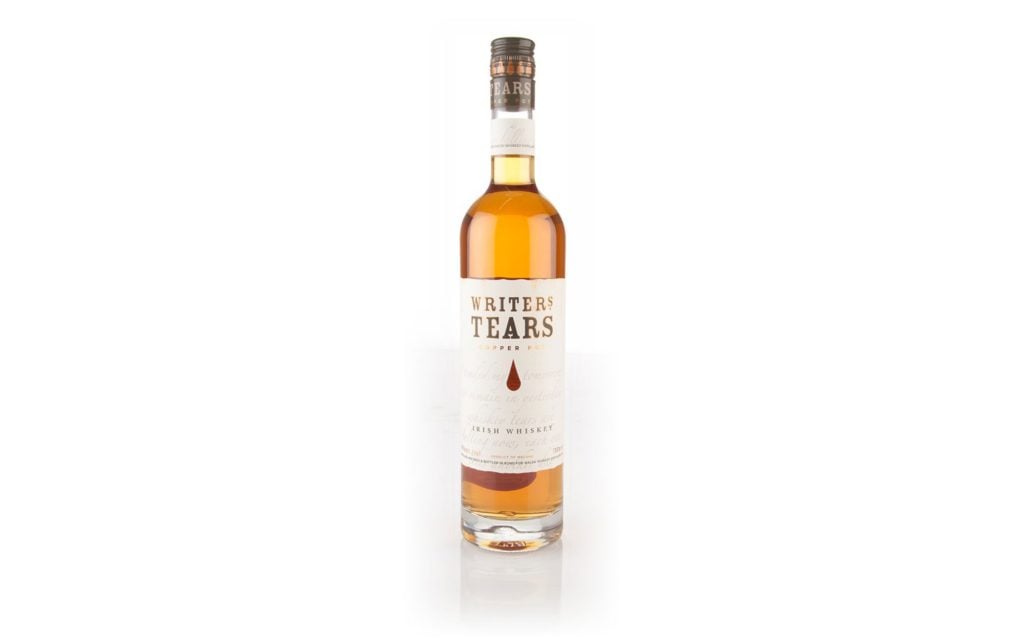 Writers Tears Copper Pot Irish Whiskey 
If you're looking for a light, sweet Irish whiskey then we recommend Writers Tears Copper Pot Irish Whiskey. Made using a mix of single pot still and single malt whiskeys, this tipple is wonderfully easy to drink and would make for a great introduction to Irish whiskey for folks new to the spirit. I should point out that no writers were harmed in the making of this whiskey.
What does it taste like?:
Thick honey spread on granary toast, citrus peels, vanilla, golden malt, green apple skin, caramel and a hint of oak.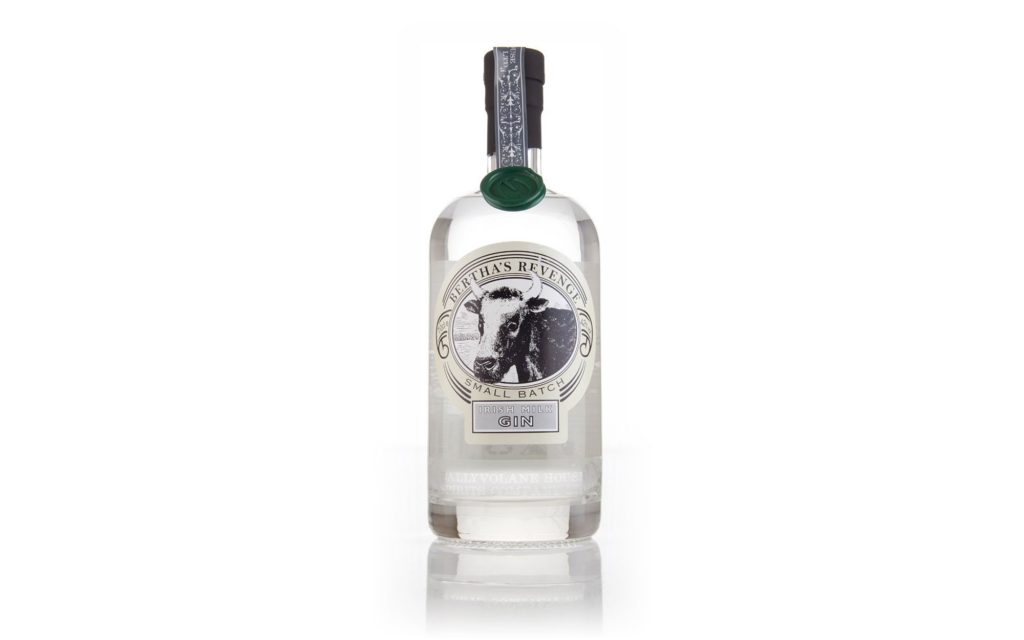 Bertha's Revenge Irish Milk Gin
Some people name their gin brands after their founders, others prefer to honour the place it was made or a key botanical. But this gin from Ballyvolane House was named after Bertha, a Droimeann cow from Kerry that was said to have been the oldest in the world when she died aged 48 in 1993. Which is amazing. Unsurprisingly, given the gin honours a cow, it uses whey alcohol from Irish dairies as its base and is distilled using locally-foraged botanicals.
What does it taste like?:
Almond, hay, dried juniper, orange peel, floral angelica, cumin spiciness, clove, cardamom, creamy vanilla, fresh citrus peels, oily juniper, lime and liquorice root.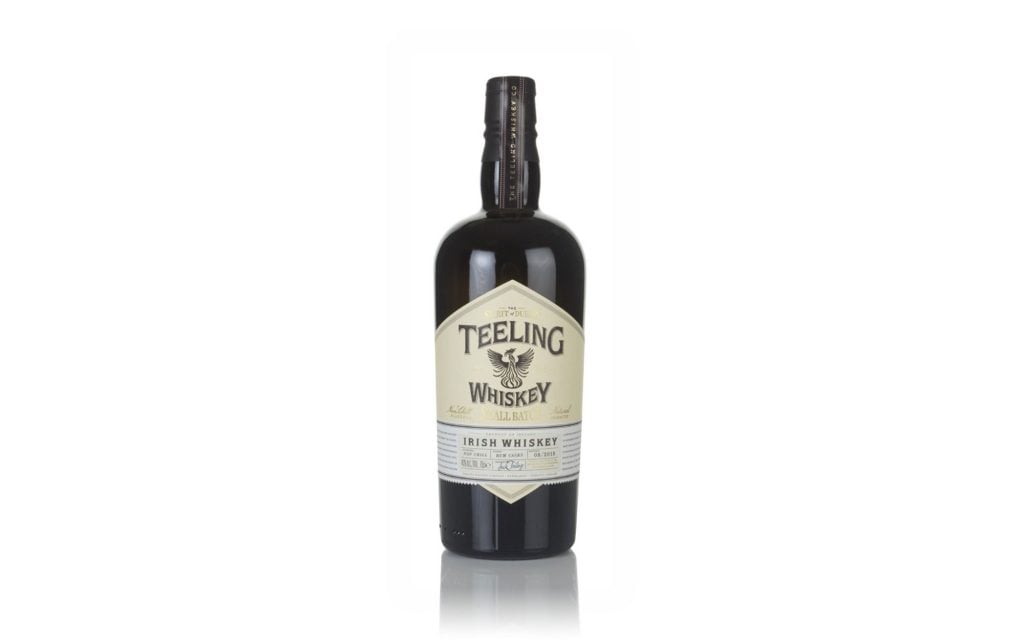 When the Teeling Whiskey Company released this delicious small-batch blend we learned that this was a distillery that was interested in making unconventional, experimental whiskey and we love them for it. To create this expression, grain and malt whiskies were initially matured in ex-bourbon barrels before being married together in a Central American rum cask for up to 12 months. This one makes a delightful Old Fashioned.
What does it taste like?:
Cut grass, dried herbs, caramel, cinnamon, orange blossom, allspice, vanilla, apple pie, rose petal jelly, lemon curd and blackberries.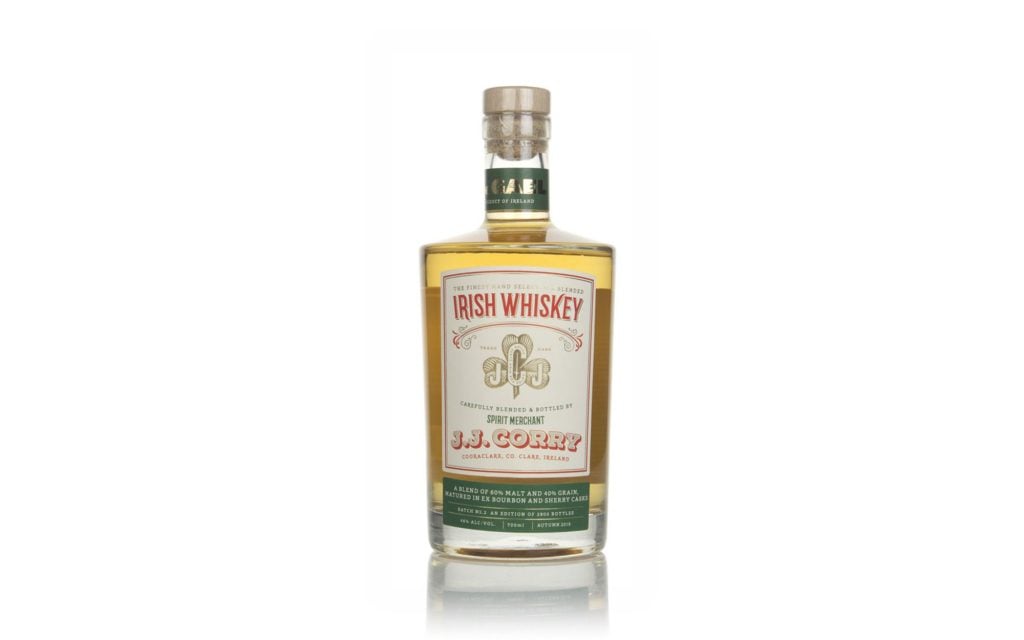 Amazing VIP competitions are not the only thing that's great about J.J. Corry. It also blends some truly delicious whiskey, like The Gael Irish whiskey. Made from a blend of 60% malt and 40% grain and aged in a combo of ex-bourbon and sherry casks, this expression is meant to serve as a mission statement of sorts – an example of what the team is aiming for when its own whiskey comes of age. We can't wait to see what they do next.
What does it taste like?:
Sugary shortbread, peaches and cream, lemon drizzle cake, honeycomb, hazelnut spread, apricot yoghurt, mince pie filling, rye bread and thyme.