If you're stuck in a whisky rut, we've got some unusual, off-beat and under the radar recommendations to give your palate a workout. Let's explore new whiskies in 2022!
When shopping for clothes, it can be very easy to rely on old favourites. This is why I have a cupboard full of almost identical blue shirts with button-down collars. It's the same with whisky. The choice available at Master of Malt can be overwhelming even to those of us who work here. It's very easy when buying for ourselves or recommending bottles to friends and customers to go for old favourites like Glenmorangie 10, Lagavulin 16, or Johnnie Walker Black Label.
So, we've rounded up some excellent bottlings which aren't quite so well-known. There's offerings from non-traditional whisky countries, underrated Scotch whiskies distilleries, lesser-known expressions from some of the big boys, an unusual blend, and a single grain whisky that's really a malt.
Go on, try something different this year, and next.
Explore new whiskies this year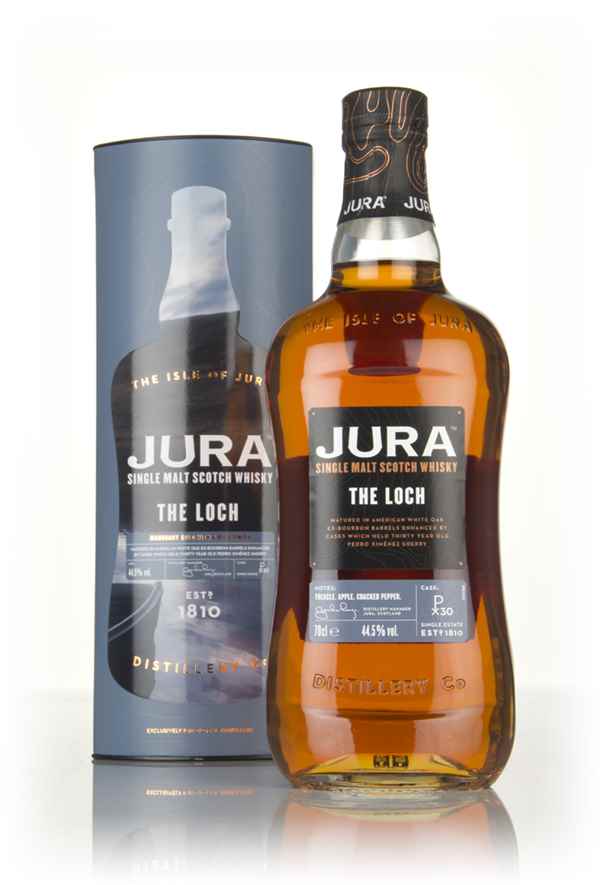 Poor old Jura. While Islay gets all the attention from whisky lovers, it's near Hebrides neighbour is often overlooked. This is a shame as if you love sweet sherry and smoke, then you'll love Jura The Loch. It was initially matured in American oak casks before being finished in casks that previously held 30 year old Pedro Ximénez sherry, and bottled at 44.5% ABV. Originally this was travel retail only, but we've managed to snaffle some. 
What does it taste like?
Smells like rich oak and milky coffee, with a burst of juicy raisin sweetness. In the mouth, there's thick caramel and treacle, balanced by a hint of peat smoke.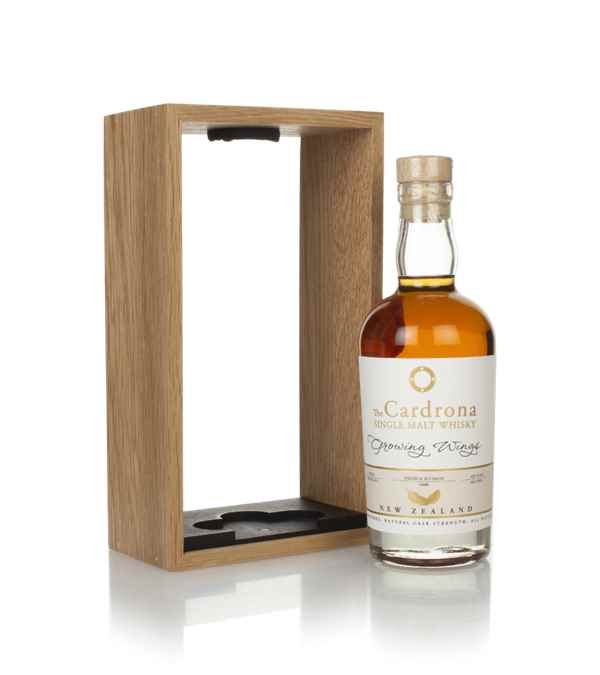 Last week Adam was raving about the quality of the whisky coming out of this New Zealand distillery. Now you can see what all the fuss is about with this 35cl bottle. Part of the Growing Wings collection by Cardrona Distillery, it was matured for five years in a combination of Oloroso sherry and bourbon casks and bottled at 65.6% ABV.
What does it taste like?
It's packed with heaps of glorious syrupy fruit and nut character from the sherry butt, balanced by creamy bourbon oak vanilla.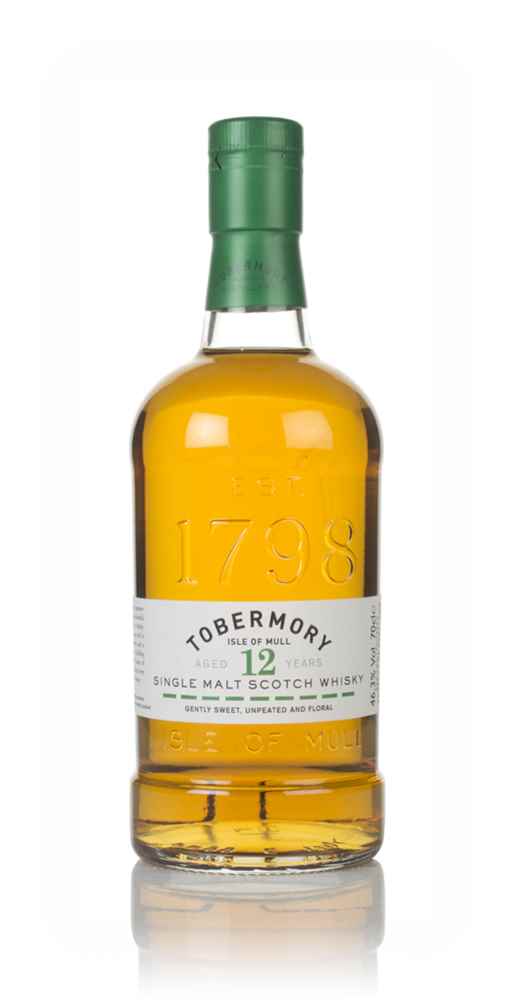 We love the orchard fruit-laden flavour profile from this Isle of Mull distillery and think it deserves to be better known. We've been lucky enough to try some older releases this year from Tobermory and have been knocked out by the quality. But this 12 year old aged in American oak and bottled at 46.3% ABV is pretty special. We think it's one of the great bargains of the whisky world. 
What does it taste like?
Pear, peach and apple, with a dusting of brown sugar. Greek yoghurt, barley and a hint of cinnamon pastries.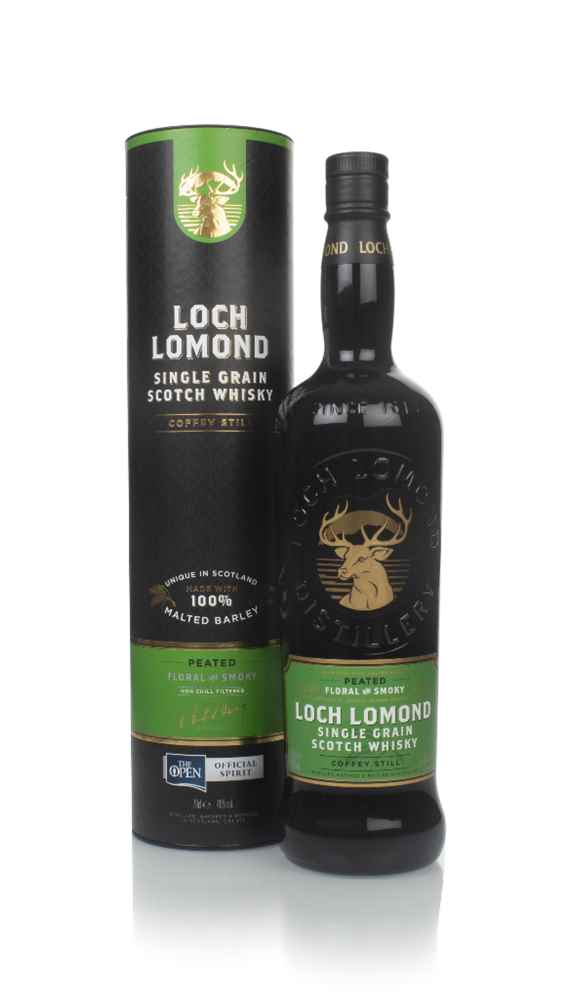 Due to SWA regulations, this has to be labelled as a single grain but it's actually made from 100% malted barley. So what the hell is going on? Well, the crazy cats at Loch Lomond used a Coffey still instead of pot stills so it can't be called a single malt. Following this unusual distillation method, it was aged in first-fill and refill American oak ex-bourbon casks to produce one of the most idiosyncratic malts on the market.
What does it taste like?
Berry jam, orchard fruit, oaky vanilla, and a dusting of baking spices and liquorice, with a layer of fragrant smoke underneath it all.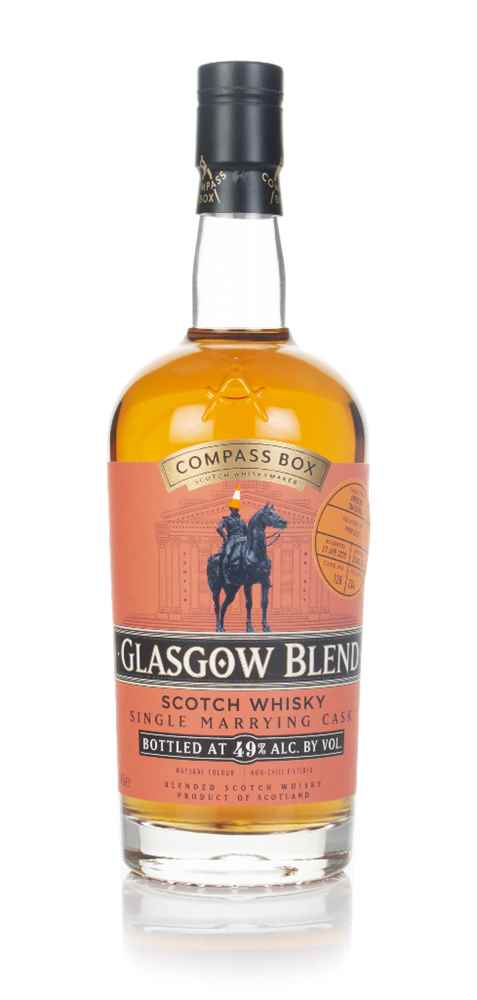 Compass Box Glasgow Blend – Single Marrying Cask (Pour & Sip Exclusive)
Compass Box bottled a limited edition of its Glasgow Blend Single Marrying Cask just for Pour & Sip subscribers (so sign up here). It brings together malt whisky from Craigellachie and grain whisky from Cameronbridge, alongside Clynelish and Laphroaig, as well as a Highland malt blend. The blend was married in an ex-Clynelish cask for 15 months before being bottled at 49% ABV. If you think blends are all about big brands, well think again.
What does it taste like?
On the nose you'll find peach and plum, polished oak, Crunchie bars, waxy citrus peels, with caramelised nuts, coconut ice, a smidge of snuffed-out candle, crisp red apple on the palate.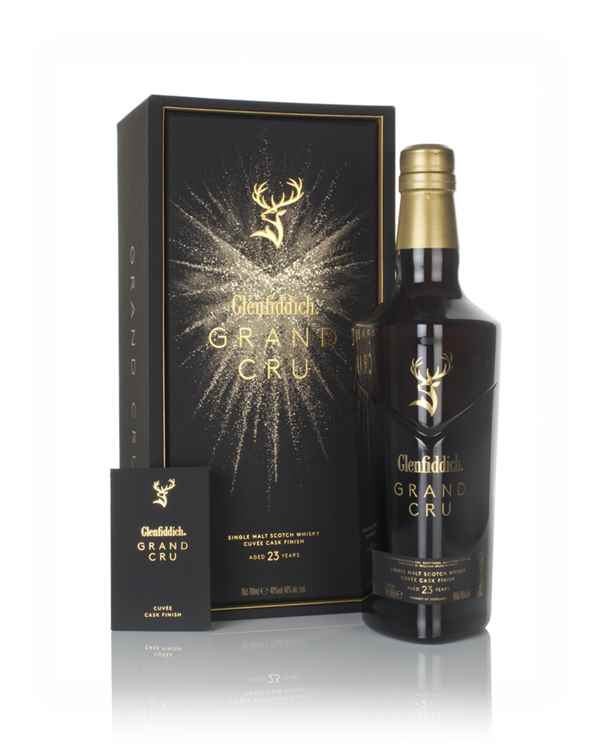 And finally, let's go beyond the classic 12 Year Old or, our favourite, the 15 Year Old Solera, and explore the upper echelons of the Glenfiddich range like the Grand Cru 23 Year Old. This single malt initially ages in American and European oak casks, before being moved over to rare French cuvée oak casks – which previously held a seriously fancy wine. 
What does it taste like?
Melted butter on rye toast, sandalwood, peach, soft peppery hints drifts in later on, with just a pinch of mint.
If you're looking to expand explore new whiskies, you should sign up with our whisky subscriptions service Pour & Sip. It's offering a tasting pack containing the Cardrona Growing Wings Solera Sherry & Bourbon Cask, an exclusive bottling of Compass Box Marrying Cask, Tobermory 12 Year Old, Jura The Loch, and Loch Lomond Peated Single Grain. Click here for more details.