With St. George's Day approaching, we wanted to celebrate the growing strength of the English sparkling wine category. Luckily for us, Gusbourne was more than happy to accommodate.
There was a time when the mere mention of English wine would result in raised eyebrows, audible laughter or visible disgust – but those days are long behind us. Wine production in England has come an awfully long way in the last 20 years, particularly for sparkling wine in Kent, Surrey and Sussex.
Champagne is no longer the automatic festive tipple, Michelin star restaurant menus no longer list token bottles and England's homegrown sparkling wines have proved hugely successful in blind tastings and numerous competitions. Taittinger even became the first French label to invest in English sparkling wines.
According to Wines of Great Britain (the official body for the UK wine industry), in 2015 the number of commercial vineyards in England totalled 502, while the number of wineries stood at 133. In 2017, one million vines were planted in the UK, the largest number ever planted in a single year, while hectarage has doubled in the last 8 years and is set to grow by a further 50% by 2020.
English fizz is rising to the top, thanks to producers such as Gusbourne. This week, the team of Kent-based wine wizards kindly let MoM explore their wonderful vineyards and winery while they explained the brand's process and ethos.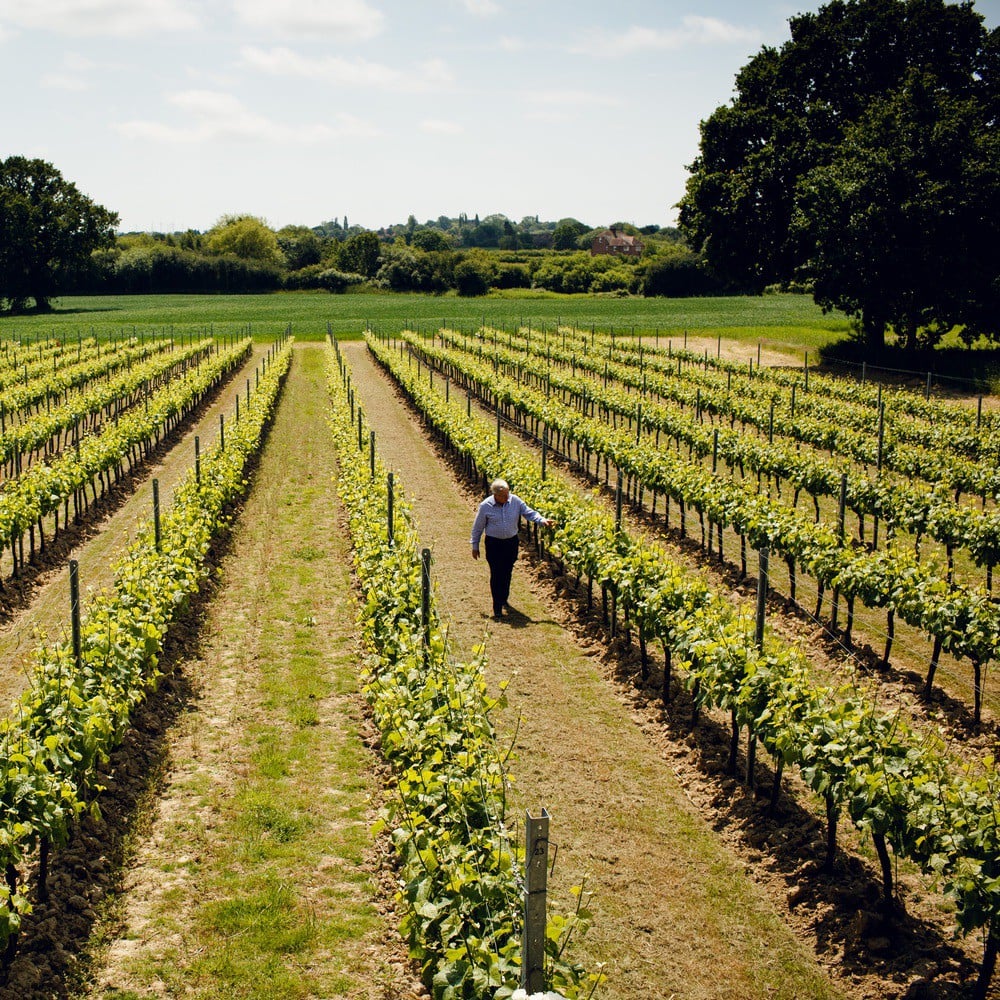 Gusbourne chairman Andrew Weeber in his vineyards
Welcome to Gusbourne Estate
When former orthopaedic surgeon Andrew Weeber's daughter bought Gusbourne house in Appledore, Kent, he probably didn't anticipate it would lead to him opening a winery. However, once he saw the surrounding estate, he knew it would be perfect for a vineyard. Charlie Holland, the chief winemaker at Gusbourne and our tour guide for the day, explained that Weeber was inspired by the south-facing slopes in a part of the world renowned for fruit production, and he thought he could do something special with an estate that dates back to 1410. "All of his friends and family thought he was absolutely bonkers… This was around 2003/4, and in those times English sparkling wine was not a proven business," Holland said.
Weeber's gamble paid off. Gusbourne is a brand that has gone from strength to strength. It appreciates its history – typified by its emblem: the original 'Goosebourne' family crest of three geese – but still understands the need for modern innovation and production techniques.
The man who oversees this project is the aforementioned Charlie Holland, the recipient of numerous international awards and the only three-time winner of the IWSC English Wine Producer of the Year. Few would be better placed to talk MoM through the process of creating great English wine, and fortunately, Holland did just that. Naturally, our first stop was the glorious vineyards that slope along the sleepy hills of Appledore.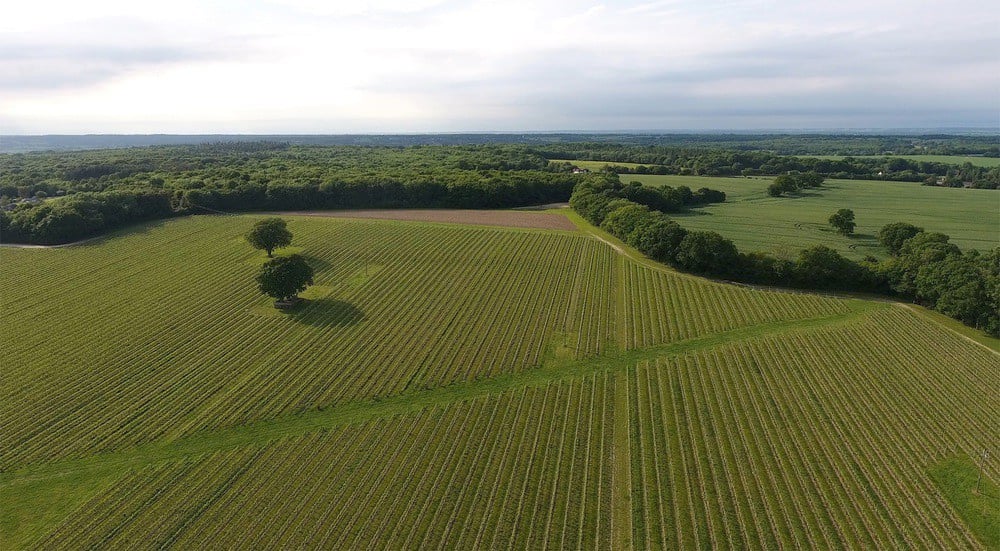 The Gusbourne vineyards stretch across the Kent countryside (and some of Sussex!)
Gusbourne vineyard tour and profile
The majority of Gusbourne vineyards are located in Appledore, which was previously an important port. However, in the 13th century, a storm changed the direction of the river, which meant the site where the coast previously met Appledore became swamp and marsh. By the 16th century, it was almost entirely drained and became suitable arable farmland.
This ancient escarpment which many years ago used to form the seabed also inadvertently created an ideal setting for vineyards, due to the profile of the interesting and unique soil it left behind. This impact, Holland says, means that Gusbourne is not in the same classic Champagne soil: "It's mostly clay and sand and you also get some interesting marine deposits." Some of the vineyards are in Sussex on chalk-based soil, which creates "a linear style, backbone structure wine, compared to the rounder, generous wine from the clays," according to Holland, who welcomes both varieties as part of the Gusbourne style.
This character, along with the low altitude, close proximity to the sea and the relative warmth of the breeze are all vital elements to the Gusbourne taste profile, which begins where its grapes do.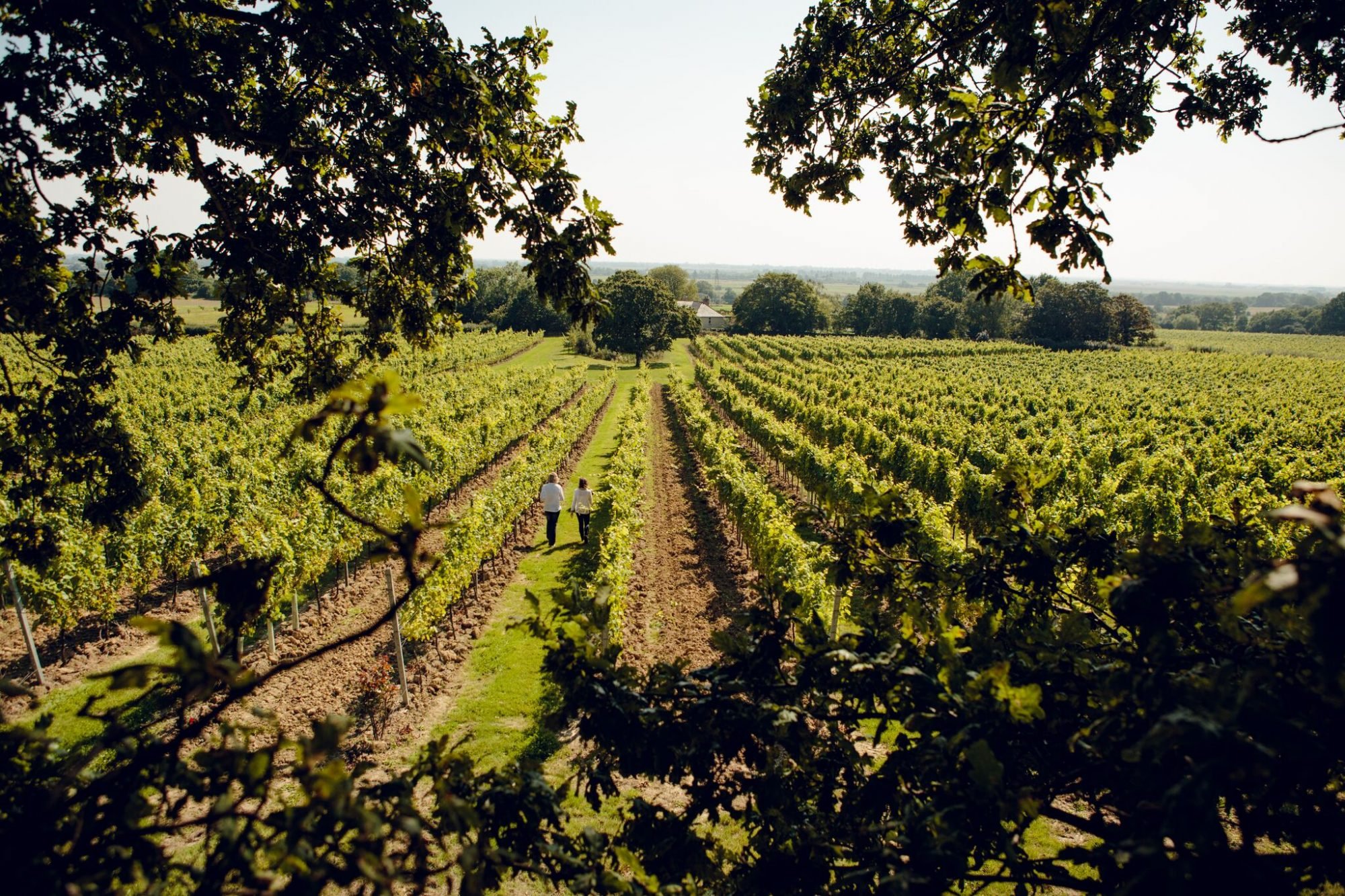 Gusbourne vineyards house a variety of profiles
In total, there are 60 hectares at Gusbourne Estate in Kent and 30 hectares in West Sussex. The three classic varieties of Chardonnay, Pinot Noir and Pinot Meunier are planted across these, but interestingly Gusbourne plants predominantly Burgundian clones* in the vineyard. Over the 14 sites, Holland estimates that "there are probably about 40 different clones."
The variety of location and soil profile does mean that there is no singular Gusbourne terroir, but Holland maintains that there is a Gusbourne style, which is ultimately defined by the brand's approach. In the case of Gusbourne, it's a winery that doesn't buy or sell any grapes, because Holland feels that once you start buying grapes in, "you don't really ever get a sense of place of where you're from or what the soil is giving you." For this winery, style can only be truly explored if it picks its own fruit from its own vineyard year on year.
Another aspect of the winery's style is to remain committed to the concept of minimal intervention. The brand wants its wines to reflect the soils, so minimal interference is necessary. There's a saying in the industry that it takes about 10 years to learn your soils, and another 10 to work out how to best express your winemaking. Holland feels Gusbourne is probably about halfway through this project, but the emphasis the brand puts on producing wines that express a sense of provenance and place are surely pointing it in the right direction.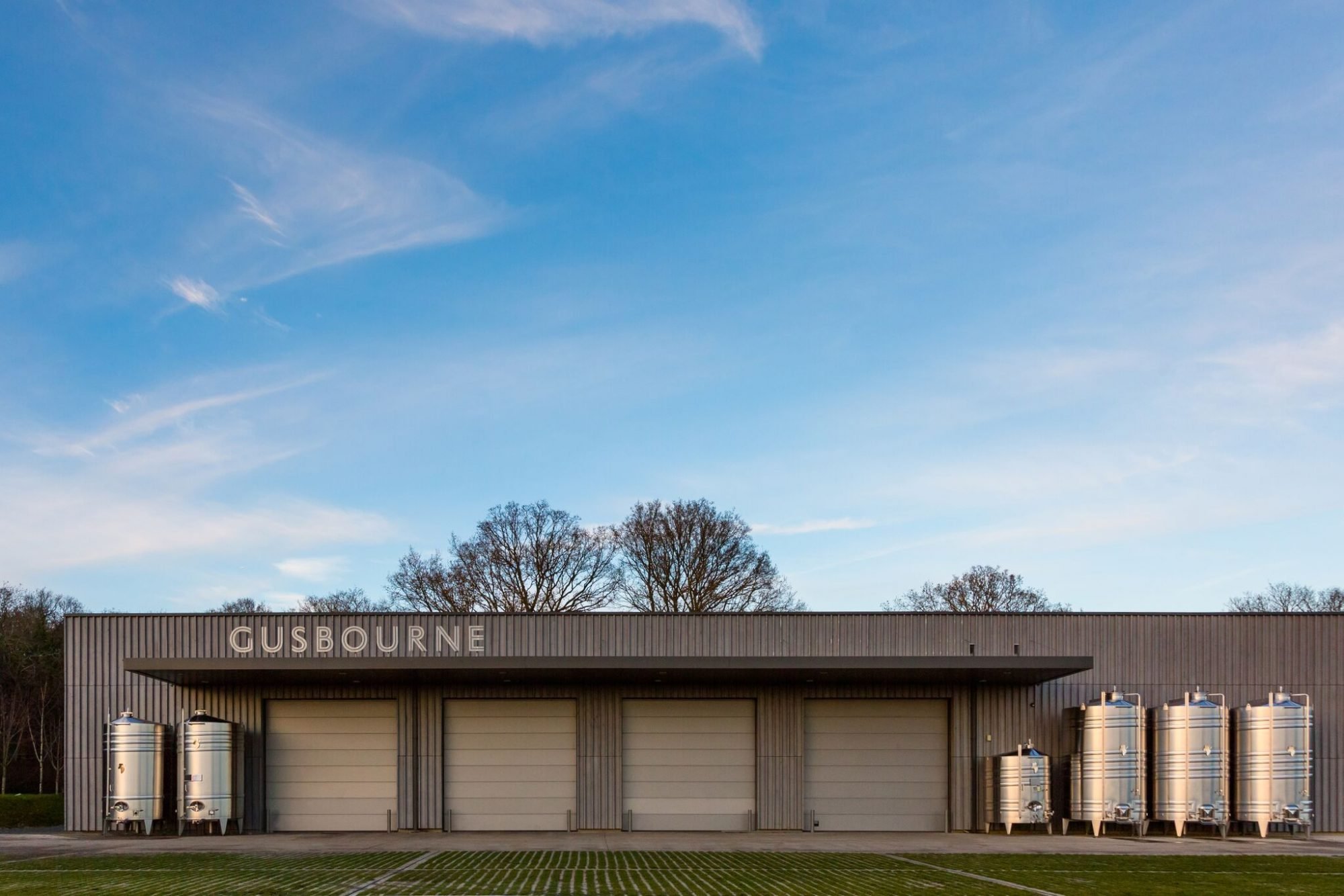 Gusbourne Winery
From vine to wine: The Gusbourne Winery
From the vineyards, we make our way to the winery, where Holland explains that Gusbourne hand-picks individual blocks of grapes and presses them separately where possible. He also points out that the brand uses blind taste tests so "no vineyard is resting on previous glories." Currently, the winery features two presses, although a new addition is expected to be in place around July or August. The presser at Gusbourne works the grapes with a slow pressure, which Holland explains is important "so all the juice can be extracted without the astringent green character, which allows the soft fruit character to thrive."
The juice from each block is then transferred to its own tank where it will be slowly fermented in either thermo-regulated stainless steel or oak barrels. At the end of this process, there could be as many as 200 different components, all with different flavours, profiles and characters. From here, Holland uses his keen understanding to create a number of blends using all these different components. "For our Blanc de Blancs, there are certain Chardonnay tanks that really exhibit that mineral, salty character, whereas if they're rounder, fuller and fleshier, they'll probably go into our Brut Reserve Blend."
There is a balance to be struck here for Holland: Gusbourne wants consistency from its blends via the blending process, but it also is keen to express the soils and the year that they're made in, "so that when people are selling the wines they've got a story to tell." In order to achieve this, the winemaking is a slow and measured process that follows strict, self-imposed parameters which ensure that Holland can create the wines he wants with as little intervention as possible throughout production. This strictly regimented method allows Gusbourne to maintain its character throughout the range.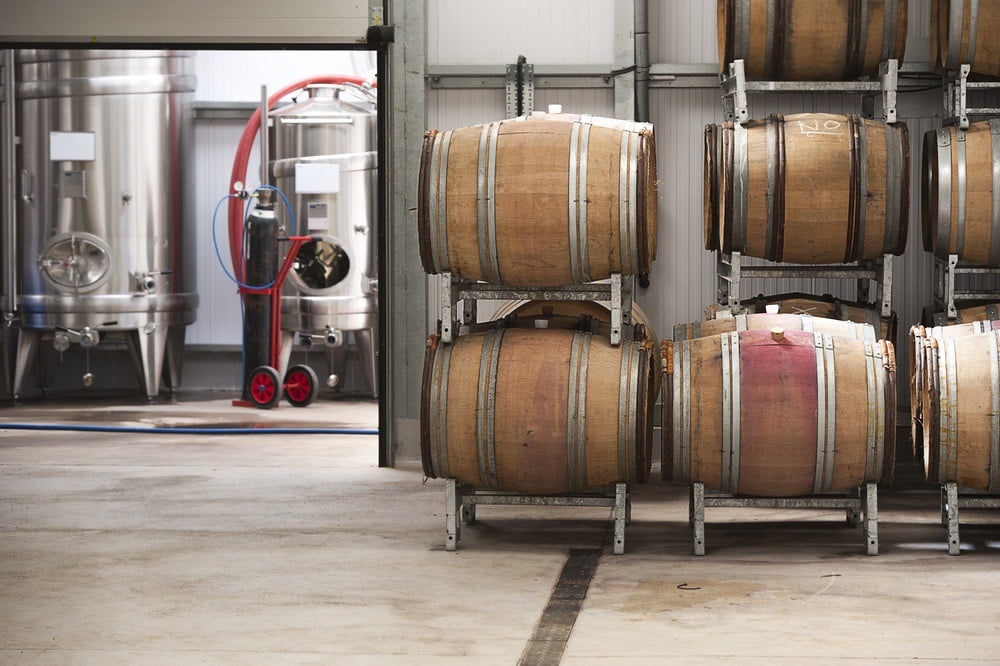 Gusbourne houses its wine in oak barrels and stainless steel tanks
After the final blending is complete, the wine is bottled with a small amount of sugar and yeast. This kicks off a second fermentation in the bottle, where the yeast turns sugar to alcohol and gives off carbon dioxide. This is where the sparkling wine gets its sparkle – because the bottle is sealed with a crown cap so the CO2 cannot escape and stays dissolved in the wine.
After this 4-6 week process, the yeast dies and forms a layer of sediment along the side of the bottle, which is known as 'lees' and is responsible for the bready, toasty flavour found in bottle-fermented wines. Holland explains it's a labour-intensive process, "but it's crucial to getting the right sort of product; a serious wine that's a bit more complex than something overly super fruity."
In order to stimulate the sediment to get the best reaction within the bottle, the wines are placed in a gyropalette, a mechanism which slowly inverts the bottle from horizontal to vertically upside down to work the sediment into the neck. The bottles are then placed in the neck chiller, which chills down to –26°C, helping form a plug of ice containing dead yeast cells after 10 minutes.
At this stage, the cap is removed so the plug of ice can be forced from the bottle using pressure. A small amount of liqueur is added to balance the acidity and a cork is placed in the top. The wine is then left for a further 6 months in order to get over bottle shock, the stage a wine can enter when its properties have been disturbed (by, say, second fermentation). If it's not checked, the wine can taste muted and dishevelled.
Overall, the process of creating a Gusbourne wine entails a rigorous and thorough production that combines aspects of microbiology, microchemistry and botany, but while Holland acknowledges that you need to understand the scientific side of things, "equally, we don't want to fabricate wine. We want a true expression. It's not an art and it's not a hardcore science – it's a craft."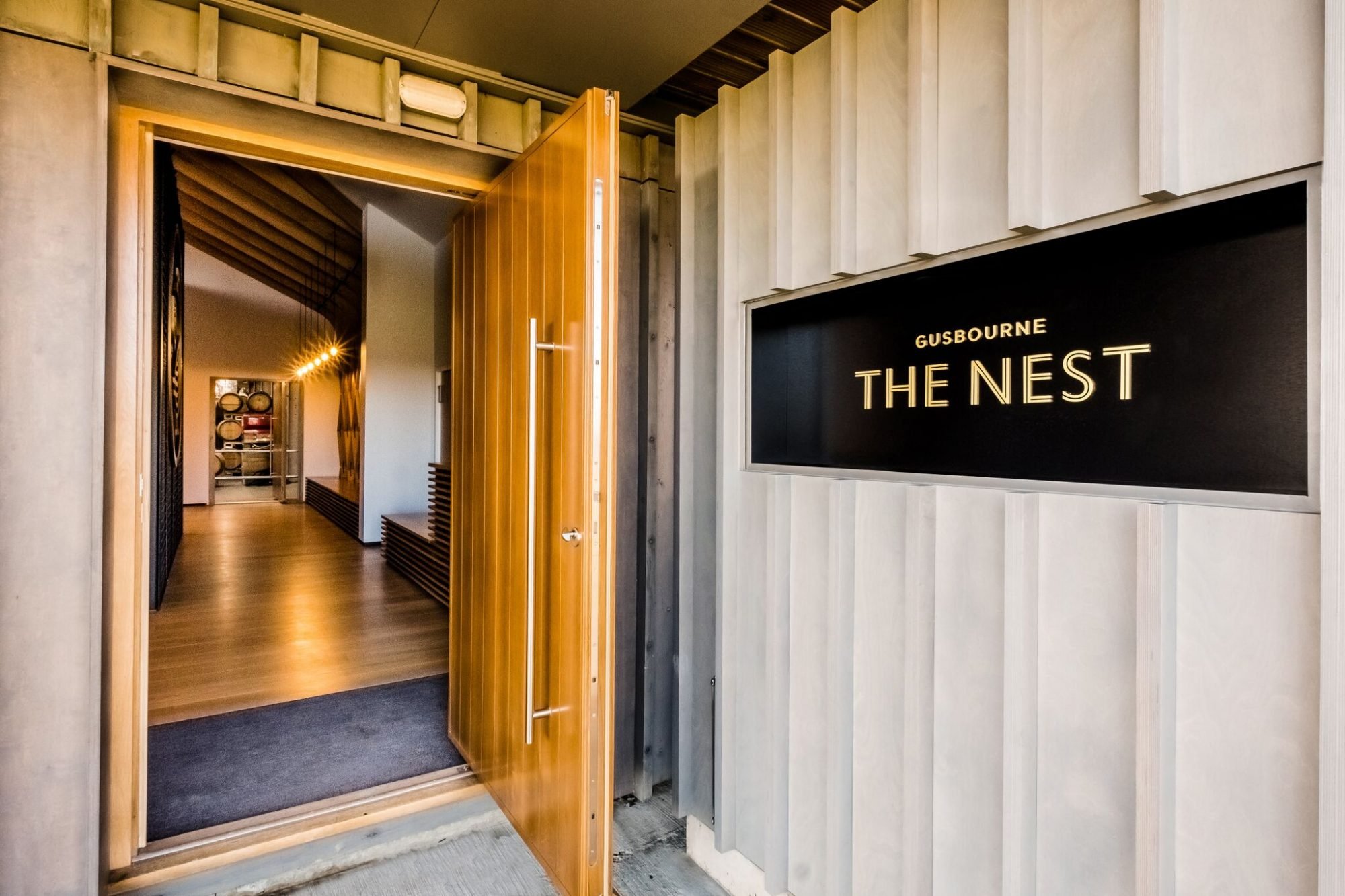 Gusbourne: The Nest
The Nest
The tour concludes in The Nest, the dedicated visitor centre at Gusbourne. Here you can meet the people behind the brand and enjoy award-winning English sparkling wines against the backdrop of the gorgeous vineyards. The experience is as extensive as it is enjoyable, and the fine location at Appledore means that English summertime looks its picture-postcard best from the views of the tasting room, which is open to visitors all year. You don't need a reservation to stop by, and glasses, bottles and cases are available to purchase.
"We think we've got some amazing things to come and see and do", Holland says, and it's hard to disagree. Below the tasting room is an array of information, maps and artefacts, all presented in an interactive, immersive manner. A few modest treasures found by a metal detector in the local area are on display, Holland's favourite of which is a Neolithic knife piece that dates perhaps as far back to 4500 BC. "It humbles you to think that for 6,000 years people have been working the land here".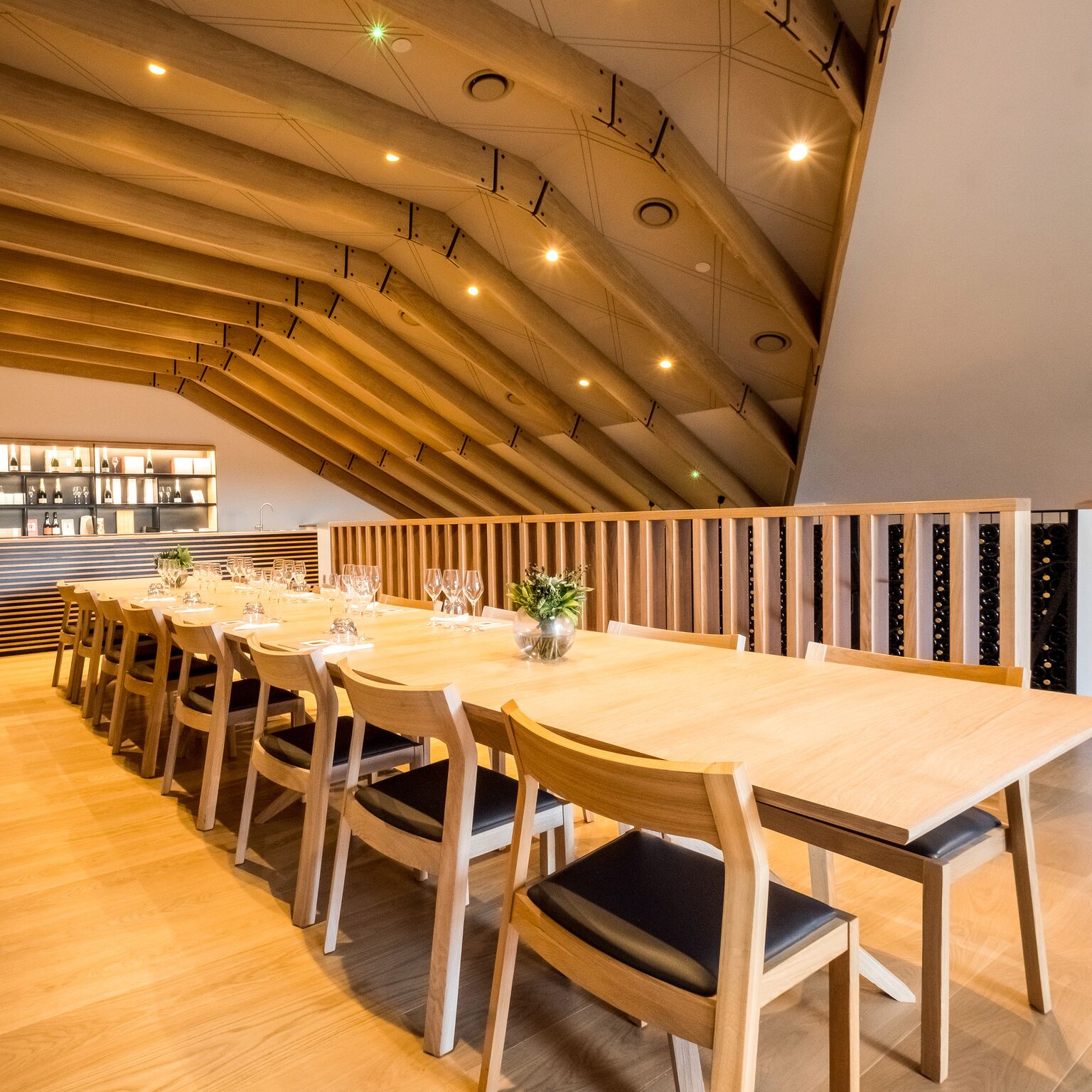 The luxurious Gusbourne tasting room
This land features heavily in the visitor experience. Hosted tours begin in the vineyards before they continue through to the winery and come to a pleasant end in the luxurious tasting room, which also features a tutored wine tasting. For even more exclusive access, The Discovery Tour features all aspects of the regular visit, but also includes the opportunity to sample a selection of rare releases, older vintages and limited editions, including some of Gusbourne's still wines. "It's something different and special," remarks Holland.
Given I had the pleasure of Holland's company in the beautiful tasting room, I took the opportunity to ask him about English sparkling wine, while enjoying a drop or two…
Interview with Gusbourne chief winemaker Charlie Holland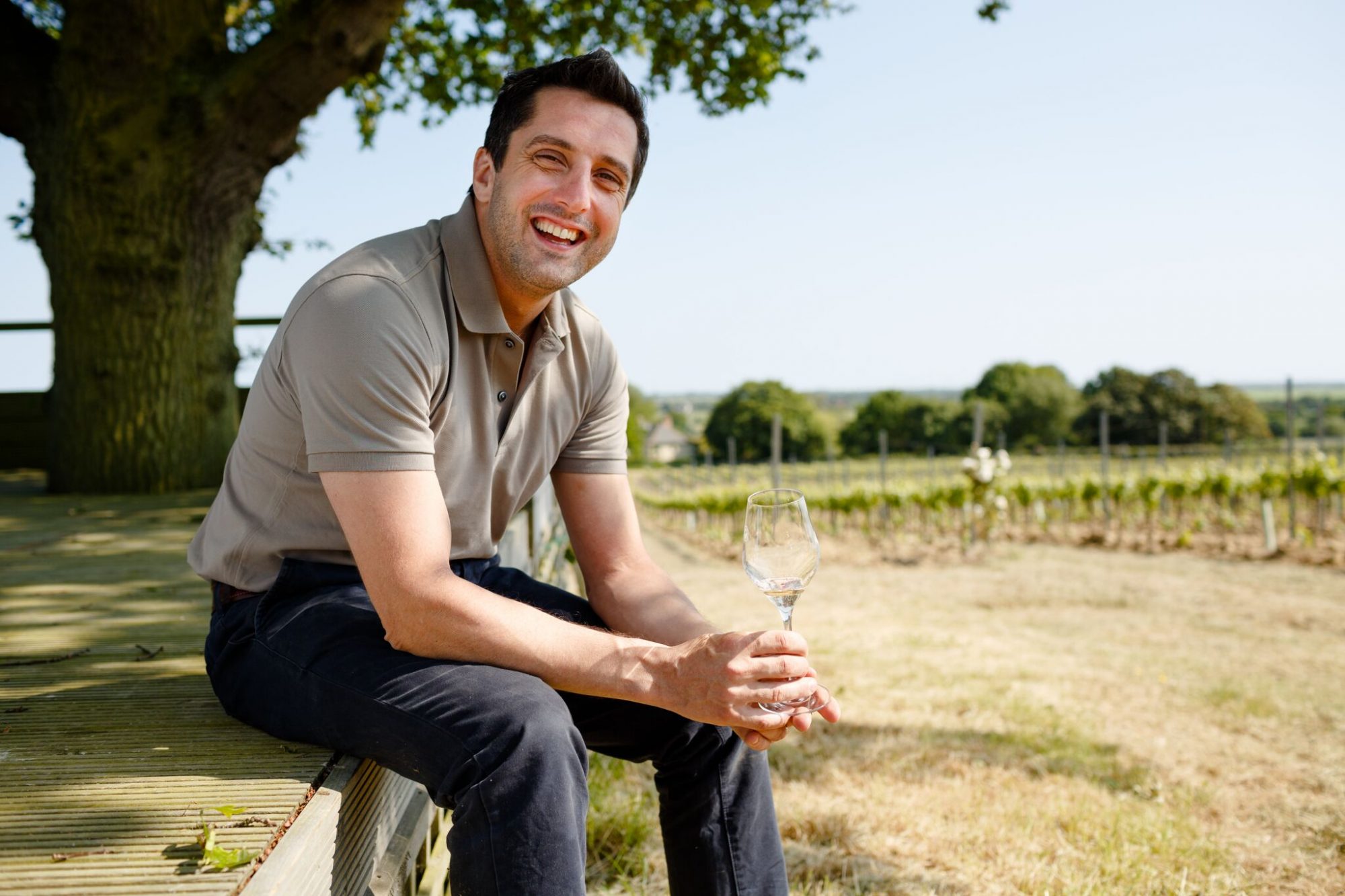 Gusbourne chief winemaker Charlie Holland welcomes us
MoM: What is the character of English sparkling wine?
Charlie Holland: A key part of it is acidity. It's got a negative connotation, but actually, it's a really positive thing. It's the thing we can do well, so we really want to embrace that. When a wine has good acidity it brings vibrancy and freshness. What we've got to do is ensure that it can still be juicy and exciting to drink. The more delicate character and flavours also come to mind when thinking of English sparkling wine, with a low alcohol volume so it's easy to drink.
The very long growing season here means that you don't have too much sunshine, which would otherwise cause the sugar levels to rise and the acidity to drop. In a hot climate, this happens quickly, which means the flavour doesn't get time to develop, unlike in England. That means that here you can retain the acidity and freshness, with some ripe, well-developed flavours that aren't too green or herby. There are only a few places in the world you can do that, so we really are in a sweet spot.
What is the most exciting aspect of creating English sparkling wine?
It's the growth. Just 18 months ago we were in six different countries, now we're in 16. It's fascinating to see the appetite for English wine in the new markets. It's not just English people. I think seeing an industry come of age is exciting – we're at the beginning of our adventure. There's been a lot of investment, and what comes with investment is people, experience and knowledge.
There's been an upscaling in the professionality that wasn't there before, and while we're friendly with our competitors we are pushing each other up. Because of the youth of this industry, there's not a whole lot of regulation, which can lead to some producers making poor quality wine, but the flip side is it allows room for a lot of positive innovation.
What aspects of creating English sparkling wine presents challenges?
The cool climate. We're coming into what's known as frost period now, which will [roughly] last until the beginning of June. That means you're on alert for spring frosts. While you can get cold weather, like the snow we had in February, that won't affect us that much because all of the vines were in dormancy. But, when the buds start to emerge they're quite delicate, so any temperature drop below freezing can cause a lot of damage. We spend a lot of time now watching the weather [laughs], but also putting procedures in place to combat this.
Then, once you get into June, flowering happens. You want nice, dry conditions for this with lots of sun so the flowers can fully come out, and you've only got about a two-week window for this to occur. Essentially we're weather dependent in a challenging climate. Although, I would caveat that with the fact that the best wines from the best regions in the world come from the same kind of climates because that's how you get the best expression of site. The best wines grow in some adversity.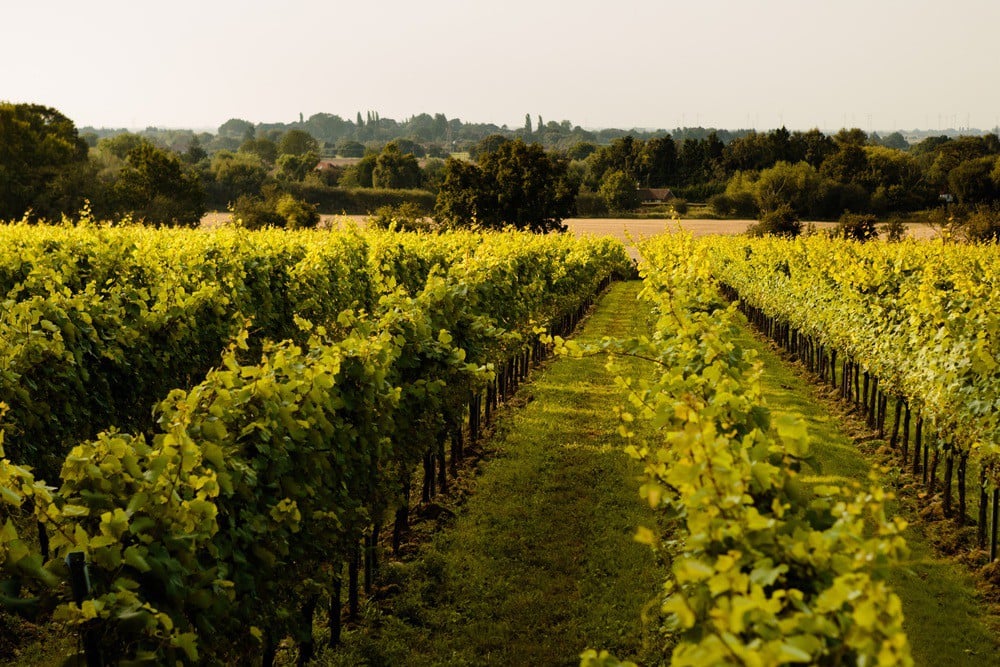 Gusbourne is part of an incredibly exciting era in English wine production
Is there anything the spirit world can learn from winemaking?
I think the sense of provenance and being able to express and tell the story of where you're from is very powerful. That's what people want: stories and experiences. Parts of the spirits world could do well to embrace where they're from.
What did you think the future holds for the category?
Growth is an obvious factor, but diversification is an interesting one. In the early days, we were essentially all making very similar wines. But as the industry is growing up, we're all experimenting; we're all finding different directions and style. Some people want to use stainless steel tanks, others oak, some like ourselves want to use both. This is good because we don't all want to make the same wine. That's boring and difficult to sell. But if everyone is going to embrace a different style and different approach, that's going to be really good for the future of the industry. I couldn't think of anywhere better to be making wine: it's really exciting, it's really dynamic and it is probably the coolest place to do it at the moment.
What is your favourite sparkling wine and what would you pair it with and why?
An English Blanc de Blancs 2012 that is elegant, linear and has a lovely citrus style with some freshly shucked oysters – it is a match made in heaven!
So, there you have it. A thoroughly exciting future awaits for English wine. But, for this St. George's Day (23rd April), why not enjoy the present with a glass of Gusbourne goodness? Now, where you would find some of those? We need an online retailer…
Gusbourne wines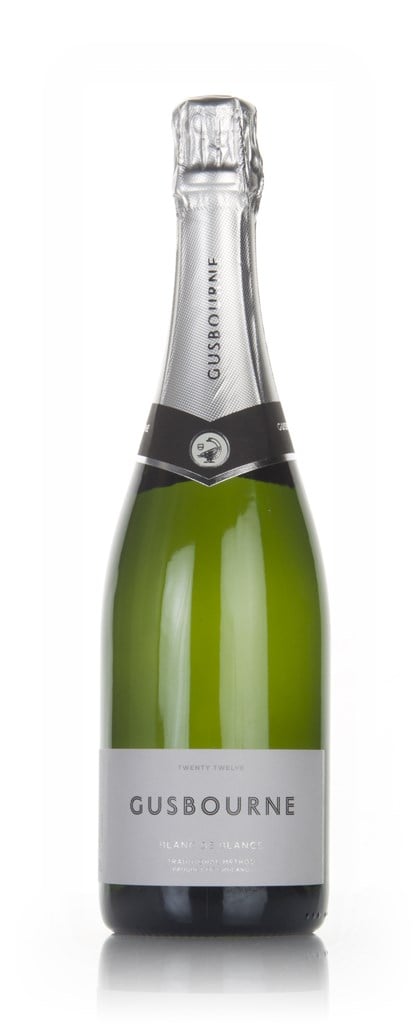 Gusbourne Blanc de Blancs 2012
Gusbourne Blanc de Blancs 2012
A first-rate fizz that has been aged for a minimum of 36 months before release, Holland's sparkling wine of choice is packed full with notes of apple, citrus, buttered toast and vanilla. It makes for a superb pairing with seafood.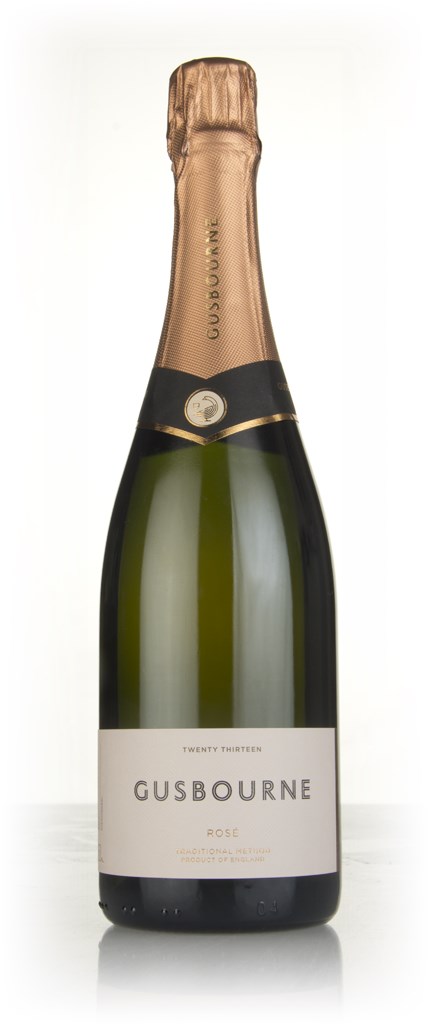 Gusbourne 2013 Rosé
Gusbourne 2013 Rosé
Sparkling Rosé made with Pinot Noir grapes, this berry-rich expression is ideal in the spring and summertime with its notes of cherries, cranberries and raspberries. As it develops, more refined elements of conference pear and brioche will start to appear in this terrific tipple. Yum.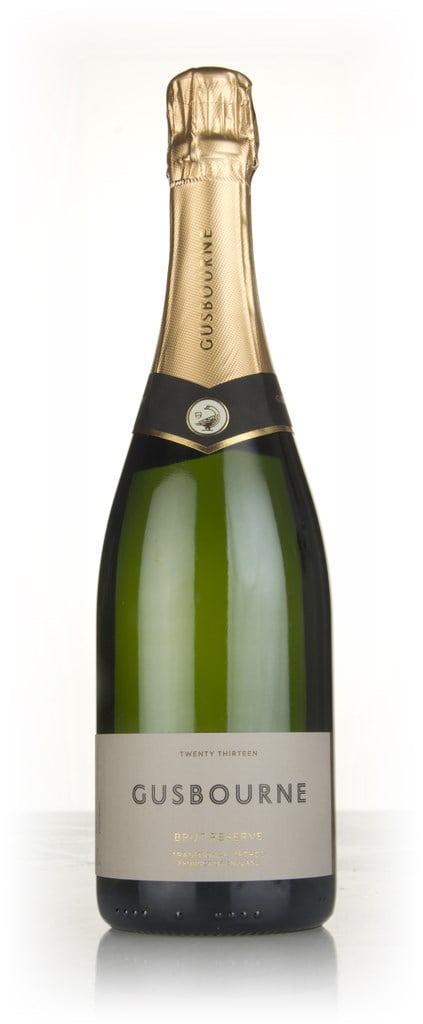 Gusbourne Brut Reserve 2013
Gusbourne Brut Reserve 2013
Another brilliant English sparkling wine from Gusbourne, the Brut Reserve was made with 55% Pinot Noir, 27% Pinot Meunier and 18% Chardonnay for a light and crisp delivery, with plenty of lip-smacking red berry influence and a touch of baking spice for good measure.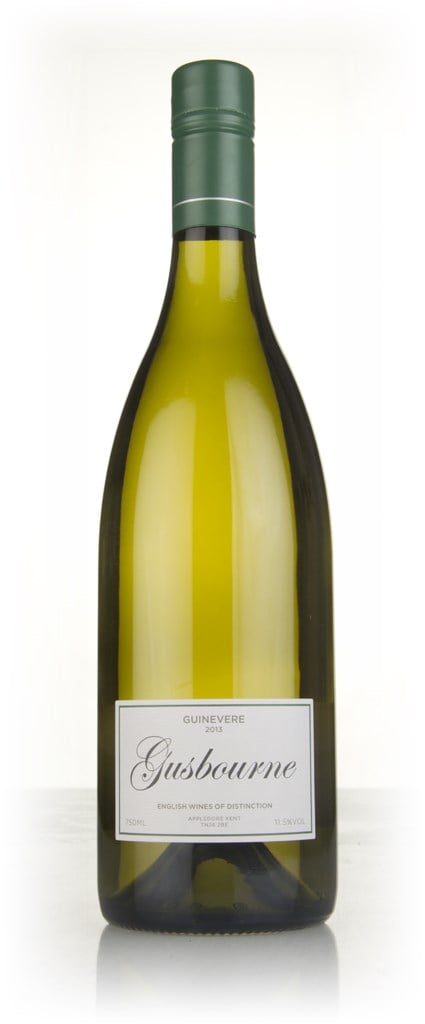 Gusbourne Guinevere 2013
Gusbourne Guinevere 2013
This cool climate vintage from Kent that was created with 100% malolactic fermentation and aged for 9 months in old French oak. One of the best English single varietal still Chardonnays around, the Guinevere is a buttery, creamy still wine, with plenty of lemon and greengage notes.
*In wine terms, a clone is created by cutting off the 'mother vine' of a wine-making grape and either planting it directly into the soil, where it'll sprout its own roots, or grafting it onto another vine. With just the one 'parent,' the genetic content of the new vine will be theoretically the same, making it a great way to differentiate your grapes.