February has arrived and that means you'll need to prepare yourself to celebrate all things love. Luckily we've taken the stress out of your shop by putting together this handy little round-up of brilliantly boozy gifts for Valentine's Day.
Valentine's Day is once again just around the corner out of absolutely nowhere and you know what that means! Pressure Love is in the air! Jokes aside, finding the right gift that isn't too cheesy can often be a stressful task, particularly as this year calls for gifts that can be delivered to your door. It's perfectly natural to want to celebrate the Feast of Saint Valentine by giving something sweet to your partner, family members or friends to show them how much you care. And to also have no earthly clue what to get them.  
Fortunately, we have a solution. One that's not just candles with a vaguely romantic-sounding scent. No, we've got a variety of some of the finest and most appropriate booze. First, we've put together a selection of incredible Perrier-Jouët Champagne, because we know that plenty of you will want to toast your love in style. But we've also included some whisky, vodka and gin alternatives that are ideal for those who want to be spoiled with spirits this year.
Our pick of tasty gifts for Valentine's Day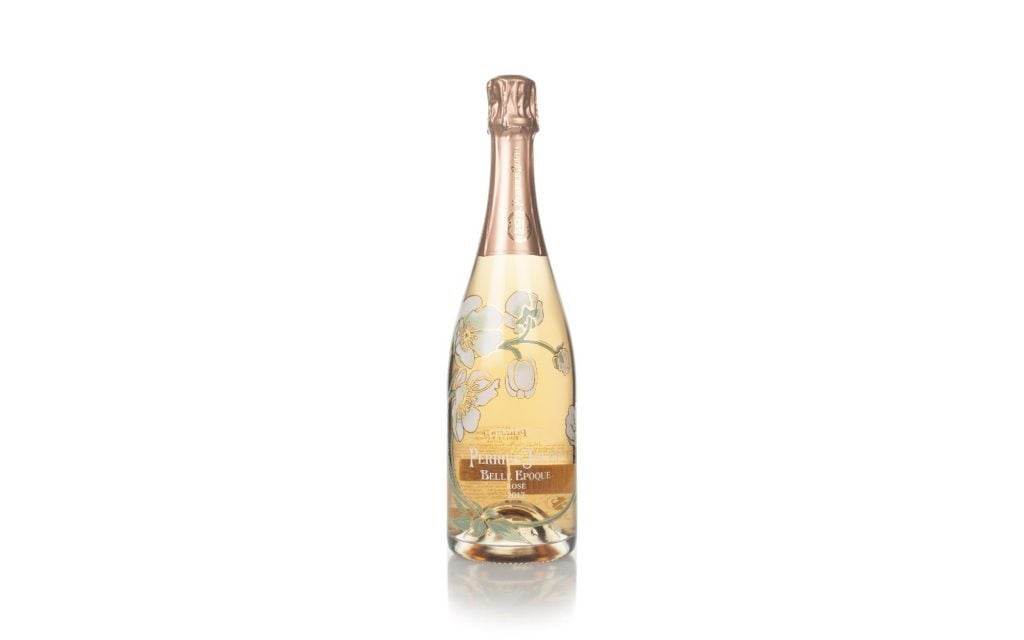 Perrier-Jouët 2012 Belle Epoque Rosé
The 2012 vintage of Perrier-Jouët's Belle Epoque Rosé is truly magnificent, boasting bright fruit and delicate florals in perfect balance. Oh, and would you take a look at that bottle? Those white stylised Japanese anemones have adorned bottles of Perrier-Jouët since 1902 and are so beautiful they've never gone out of style. 
What does it taste like?
Vanilla flowers, apricot, peach, red apples, strawberries and melon.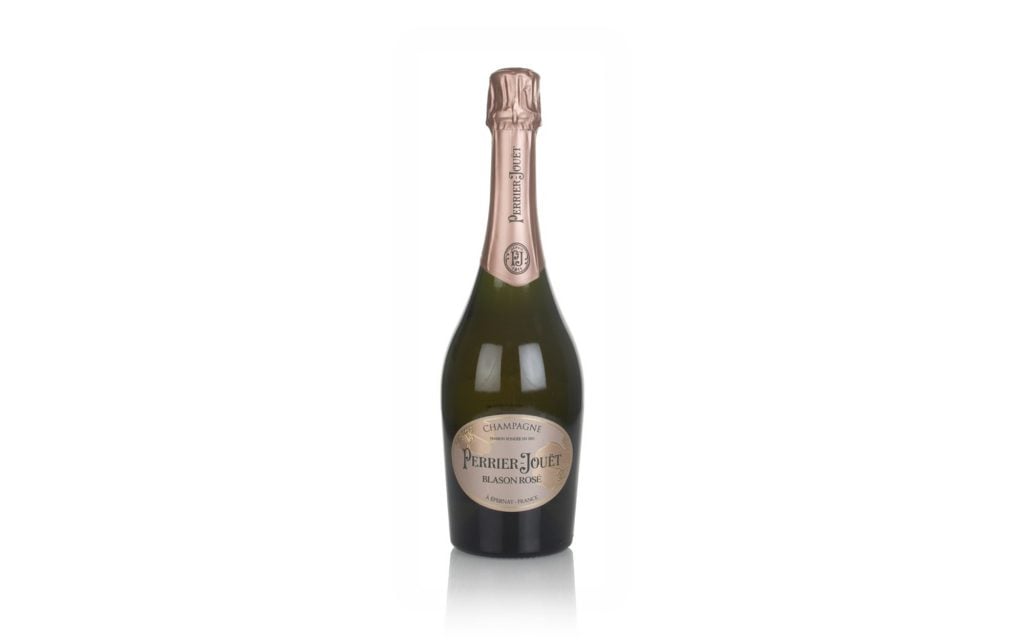 The esteemed Perrier-Jouët also just so happens to make the phenomenal Blason Rosé Champagne too. Boasting generous helpings of Pinot Noir and Meunier grapes in its recipe alongside the Chardonnay, this elegant, fruity bottling is perfect for all occasions, especially the year's most romantic.
What does it taste like?
Oodles of ripe red berry notes, blending brilliantly with floral freshness.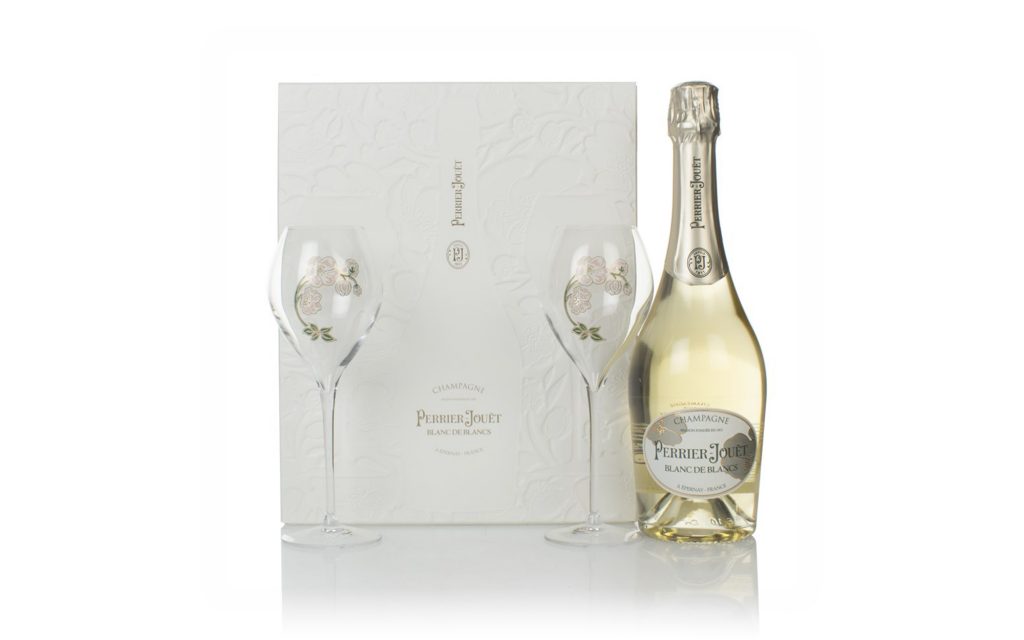 Perrier-Jouët Blanc de Blancs NV Flute Pack
Not only do you get a stunning Blanc de Blancs Champagne from Perrier-Jouët when you purchase this beauty, but also a pair of stylish Champagne flutes. It's two gifts in one. Three if you count the flowers on the bottle…
What does it taste like?
Lemon, apple, quince, vanilla blossom, cantaloupe, a touch of toasted brioche, violet and mint.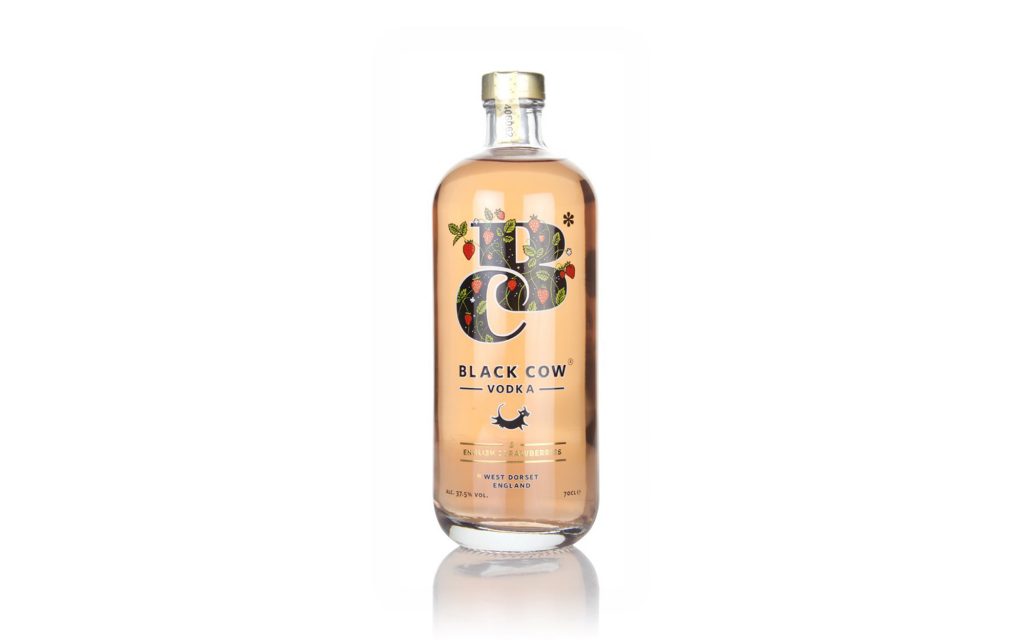 Black Cow Vodka & English Strawberries
A wonderful vodka all the way from West Dorset that not only tastes amazing but is also super sustainable. Black Cow only uses locally-sourced, left-over or misshapen English strawberries that would otherwise go to waste in this expression, which are infused in the brand's signature milk-based vodka for four days. It's also got a gorgeous pink hue and is tremendous with ginger ale or an Espresso Martini (trust me on the latter).
What does it taste like?
Floral and light, with honey and vanilla sweetness, juicy fresh strawberries and hallmark Black Cow creaminess.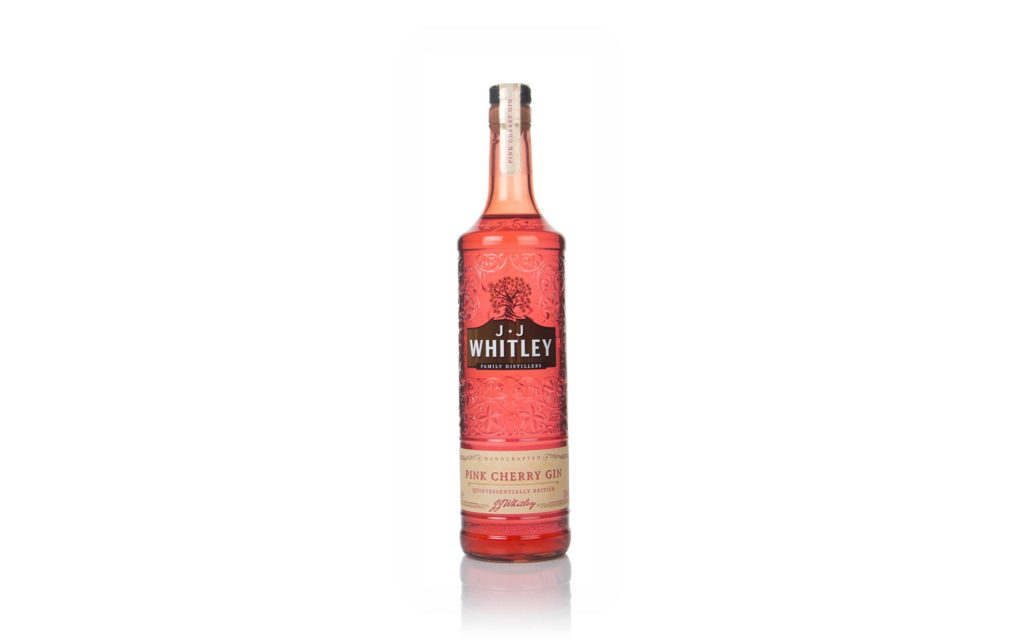 If you loved the look and profile of that vodka but would prefer a gin, then  J.J. Whitley's Pink Cherry Gin should be just the ticket! Inspired by flavours from the British countryside, this berry-based bottling makes a marvellous summery G&T and is also perfect for splashing in a glass of Prosecco.
What does it taste like?
Stone fruit, marzipan and sour cherry lead, with touches of almond, orange blossom and spicy juniper underneath.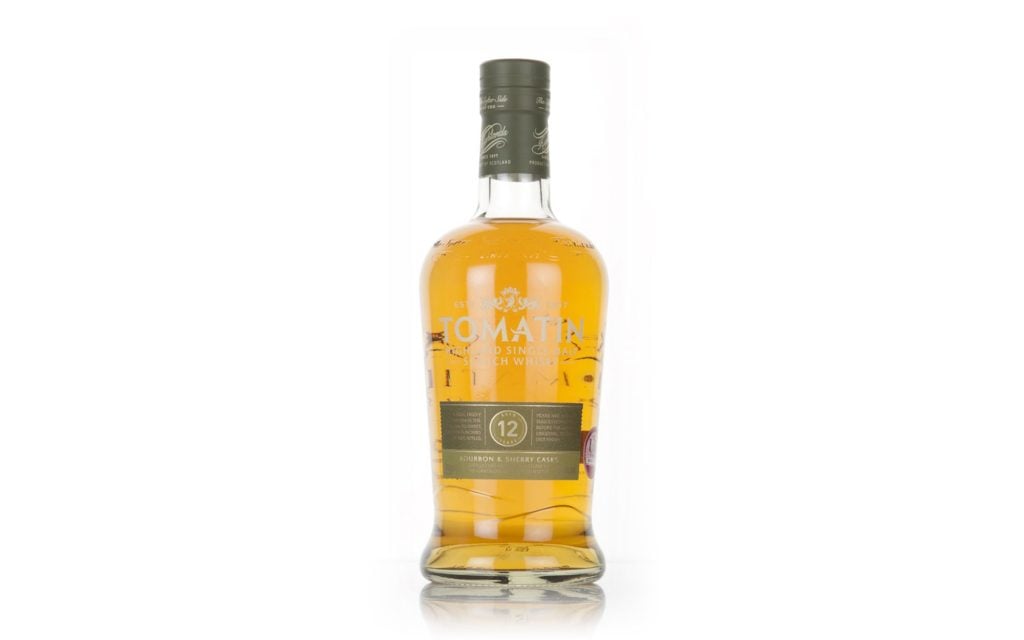 What if your loved one is a whisky fan? Then you're in the right place, we've got plenty of the good stuff to enjoy. Like this treat from Tomatin, which was finished for six-to-nine months in oloroso sherry casks before being bottled at 43% ABV. Expect a fruity, delicately sweet and spicy spirit that won't break the bank. Especially as it's on sale at the moment!
What does it taste like?
Buttery at first, then notes of raisin, almond, oak-y vanilla, fresh mint, stem ginger, raspberry jam and dried orange peel emerge.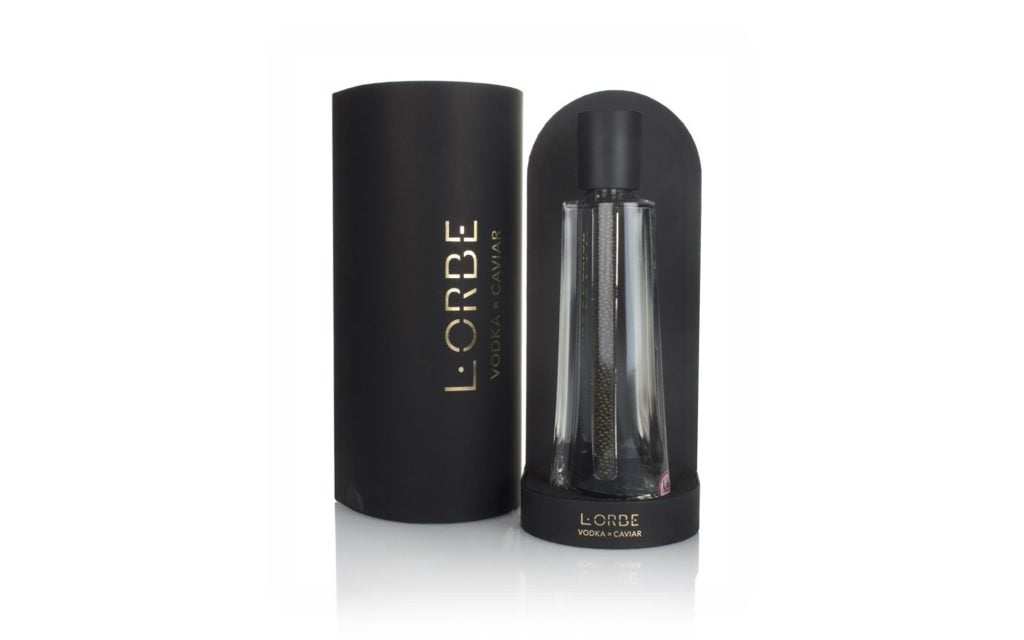 Vodka doesn't get more stylish and indulgent than this treat from L'Orbe. If you really want to spoil that special someone, then you'll do well to beat this rather snazzy vodka, which features a tube inside it filled with Royal Baeri caviar that slowly infuses its flavours to the vodka. Decadent and delicious. 
What does it taste like?
A definite coastal salinity, with soft sweetness balancing it.