Attention Scotch enthusiasts: Last night we headed to London and received the most excellent news. Craigellachie is set to launch its oldest whisky to date – and it won't cost you a penny!
When us whisky lovers hear that a distillery has released a whisky that's over five decades old, we tend to all think along similar lines: a) this is most wonderful news; b) I wish I could taste it; and c) I probably won't. It's going to be PRICEY.
Well, not this time my friends! We found out to much excitement and intrigue at last night's launch event that Craigellachie has decided to rally against convention. We gathered at Lyle's, a superb new restaurant in Shoreditch, London, to taste a 51 year old expression. It was GOOD. Delicious, even.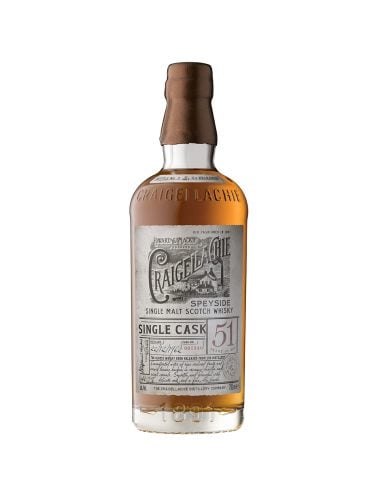 Craigellachie 51 in all its glory
Craigellachie 51 was distilled just before Christmas 1962 when Craigellachie's two stills were still coal-fired and was matured in a single oak cask for 51 years before being. The single cask Scotch whisky was bottled at 40.3% ABV. Despite the extraordinary maturation length of maturation, malt master Stephanie Macleod explained that "the whisky over five decades has developed a softer side yet still retains the distinct umami, muscular note that Craigellachie is known for."
Typically this sort of tipple would command a hefty fee. This is, after all, an industry where prices for some expressions have reached astronomical levels. Just last week we covered the launch of a new John Walker 50 year old blend in our weekly Nightcap roundup, which was priced at $25,000 a bottle.
However, for Craigellachie 51 there will be no fancy crystal decanter. There will be no beefy price tag (scholars are dubbing it the 'Jessie J principle'). Perhaps most pleasingly of all, Craigellachie 51 can't be snaffled up by a collector to be banded around auction sites or doomed to collect dust on a shelf (you know who you are, people who do this).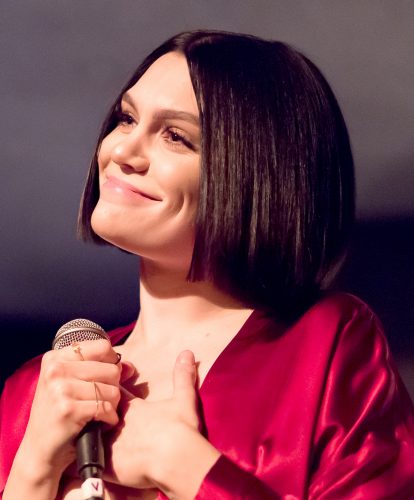 Like Craigellachie, she's not about the money. Image: Justin Higuchi
Instead, Craigellachie 51 will be made available for whisky lovers to enjoy FREE OF CHARGE at tasting events in the UK, South Africa, Australia and the US over the next 12 months. The first stop is Milroy's in London, where Craigellachie will host a pop-up bar – Bar 51, of course – from 26-28 November. London's oldest whisky shop will feature 'bar within a bar' where global brand ambassador Georgie Bell will offer pours of Craigellachie 51 as well as other drams from the distillery's range. Just 150 tickets for Bar 51 will be allocated by ballot, with reservations opening to the public at 9am on 29 October at www.craigellachie.com/bar51/. So save the date people!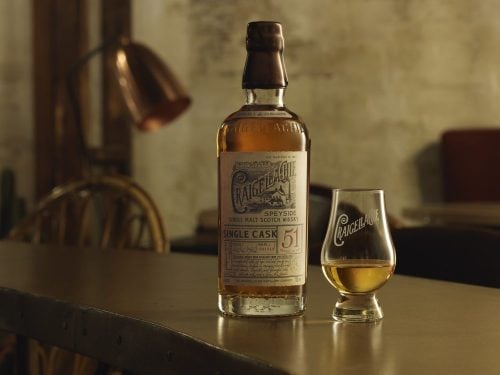 Apply for a ticket for a taste of this beauty!
"We wanted to do the unthinkable," said Bell, commenting on the strategy. "We wanted to make a typically collectable Scotch more accessible. We want to give as many people as we can the chance to try this incredible whisky, because how often does a whisky of this age and calibre actually get tasted?"
Turns out there is such thing as a free lunch. Only better. Because it's free whisky. Free 51-year-old whisky. Free 51-year-old single cask Scotch whisky. I'm going to go listen to some Jessie J and rejoice.