It's high time for our next competition. As you may know, 2010 marks our 25th year in business and we really are terribly excited about it. Wouldn't you be? Think about it, 25 years… that's older than some adults! We thought it might be older than the world's oldest cat, but it's not. The world's oldest cat was Creme Puff, who sadly passed away shortly after her 38th birthday.

Dumb like a cat
Nevertheless, we're not ones to be bested by a cat, so we've come up with a fantastic Irish whiskey competition instead. Allow us to whet your malty appetites…
Those of you who have been lucky enough to visit a distillery will remember the excitement and magic in the air; the heady aromas of grist and spirit and the unforgettable experience of tasting something straight from the cask at the warehouse.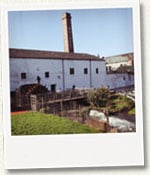 Cooley Distillery
We're offering you the chance to win your own private tour around the Cooley distillery in Kilbeggan. It's a fantastic opportunity! The distillery is now the only independent, Irish-owned whiskey distillery in Ireland and it has a remarkable array of brands to its name (Connemara, Tyrconnell, Kilbeggan, Greenore and more!). It's not far from Ireland's east coast, and it has received over 100 awards in the past ten years. In fact, Cooley was the first Irish distillery to receive the coveted award for "Outstanding Contributions to the Spirits Industry"from the International Wine and Spirit Competition.
The tour will conclude with a whiskey tasting (what else!) and you'll even receive a very special personalised bottle of Tyrconnell as well as a bottle of the brand spanking new Kilbeggan whiskey. Sound good? Well there's more…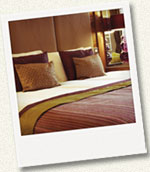 2 Nights in Dublin

To add to the experience, we'll even fly you out to Dublin from any UK airport, put you up in a hotel and wine and dine you for two nights.
"Wowsers!" you exclaim, "Crumbs!" you might add. "But how do we enter?" you could ask…

Wine and dine
Well it's simple. All you have to do to enter is buy any full-sized (70cl) bottle of Cooley whiskey from our site. There are 250 chances to enter, and you get one entry for every bottle you buy. So, if you're an incredibly rich Russian oligarch you could buy 250 bottles and you'd be off on your way to Ireland. NB. If you're a Russian oligarch and you're reading this, please drop us a line, we'd love to make your acquaintance (also, see here.)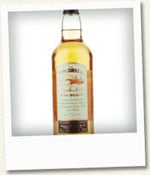 Click here to see a list of Cooley whiskeys.
Allow us to sum up the prize: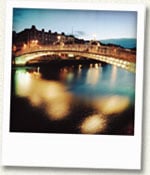 –          A Private tour of the Cooley distillery, including
               an exclusive whiskey tasting.
        –          Flights to Dublin for two from any UK airport.
        –          Two nights stay in a hotel in Dublin.
        –          Dine out for both nights of your stay
–          A personalised bottled of Tyrconnell whiskey
–          A bottle of the brand new Kilbeggan whiskey.
Click here for the small print…
Good luck!
– The Chaps at Master of Malt – (more noteworthy than old cats)