St. Patrick's Day is this weekend. If you want an alternative to Guinness why not enjoy some delicious cocktails all made with an Irish twist? Here are our St. Patrick's Day cocktails for 2023.
It's not like the world really needs any excuse to celebrate St. Patrick's Day, but this year the 17 March falls on a Friday. Which gives an already lively occasion a weekend bonus. While we'll always love a pint of the black stuff or a good Irish whiskey, we suspect that a fair few of you will be making cocktails at home, having got the knack for it during the various lockdowns. 
So, if you're frantically searching for "best Irish cocktails" or "cocktails to make at home on St. Patrick's Day 2023" you need panic no longer. Below are various delicious serves, some delightfully green, others very simple, all hugely welcome by your guests as you say Slàinte to the saint.
Best St. Patrick's Day cocktails 2023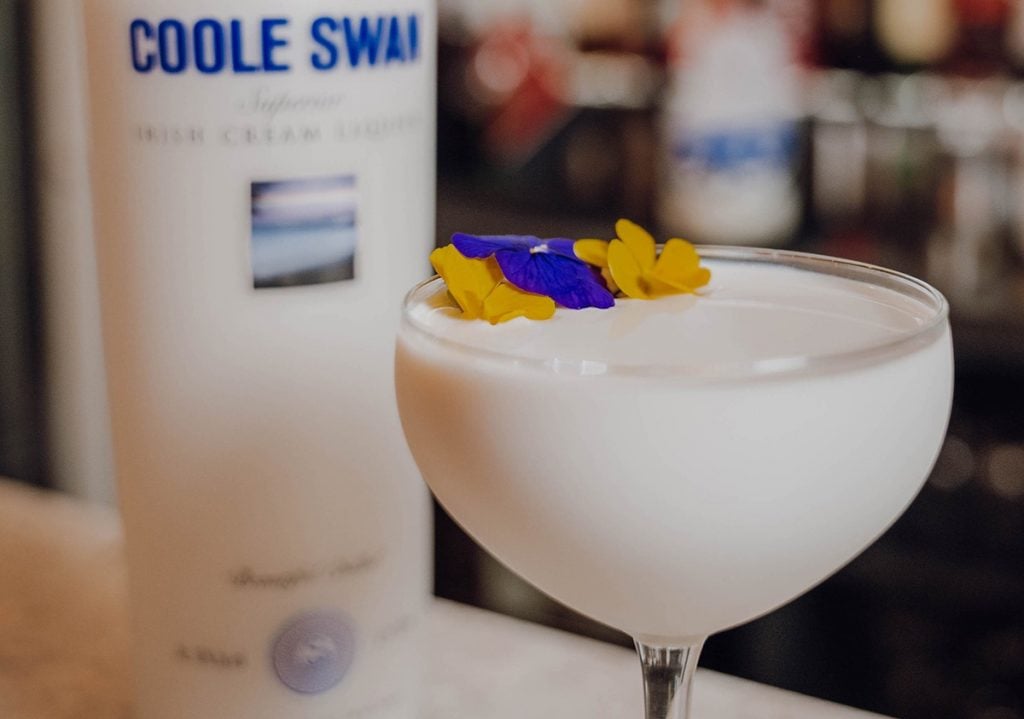 Coole Colada
The Piña Colada may just be about the least Irish thing in the world, but then getting caught in the rain is a very Irish experience, so maybe all we needed all along was the perfect twist on the recipe. This creamy concoction was made at London's 43 Club and features the Irish cream liqueur, Coole Swan.
40ml Coole Swan
20ml Aluna Coconut Rum
20ml Ciroc Pineapple Vodka
15ml coconut water
You can stir or shake this one. For the former, pour the four ingredients into a coupe glass with two large cubes of ice and give it a good stir for a minute. If you want to shake, add the ingredients to a shaker with ice then strain into a coupe glass. Garnish with toasted coconut flakes, a pineapple leaf, or an edible flower if you're feeling fancy.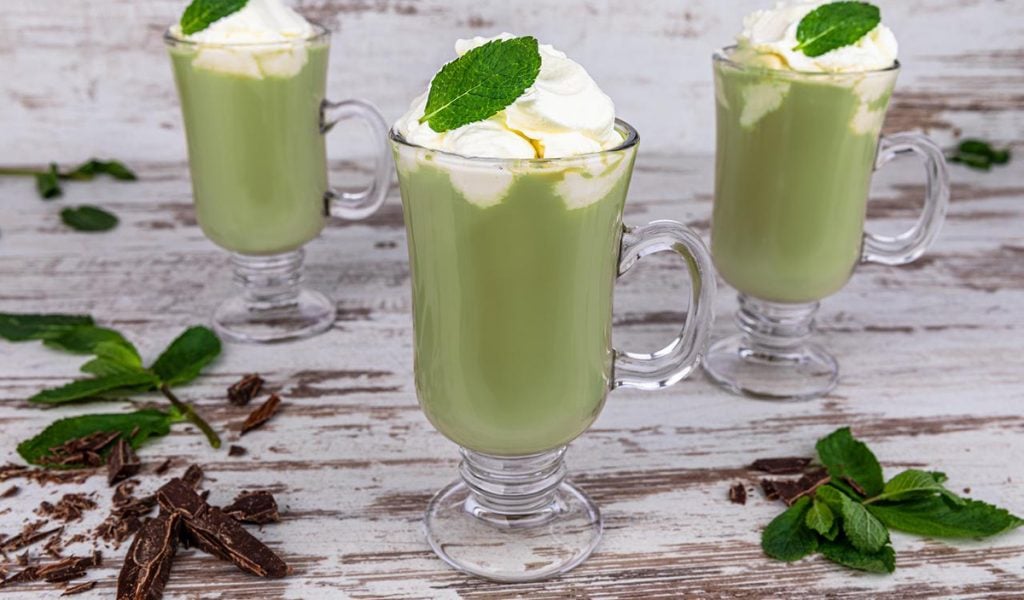 Mint Hot Chocolate 
The thing about St. Patrick's Day is that being in March often means the weather is crap for the occasion. Especially in Ireland. We've seen marching bands play in the snow before and we'll see it again. So, a hot, rewarding, and – why not – green cocktail is just the ticket for a lot of people, particularly when it's as simple to make as this.
50ml Mozart Dark Chocolate Liqueur
100ml whole milk
30ml crème de menthe
Heat the milk and crème de menthe. Pour into a glass suitable for serving hot drinks. Add Mozart Dark Chocolate Liqueur and stir well. Top with whipped cream and a mint leaf.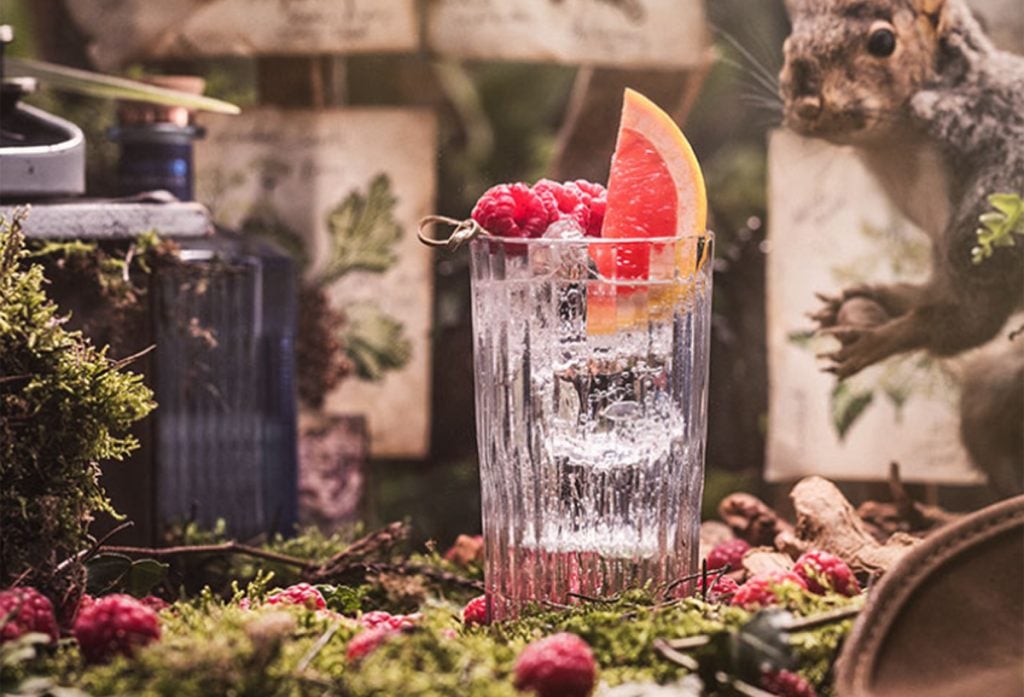 The Davy Mac
Keeping it exceptionally simple is this Gin & Tonic, once voted Ireland's best. It's named after Davy Mac's Bar in Waterford which came up with this take on the classic, which is a light, refreshing alternative to the usual St. Patrick's Day drinks and, if you get those garnishes in there it looks fab too.
40ml Drumshanbo Gunpowder Irish Gin
140ml elderflower tonic
Mix in a Highball glass and garnish with a thick fresh wedge of red grapefruit with three fresh raspberries on a bamboo skewer.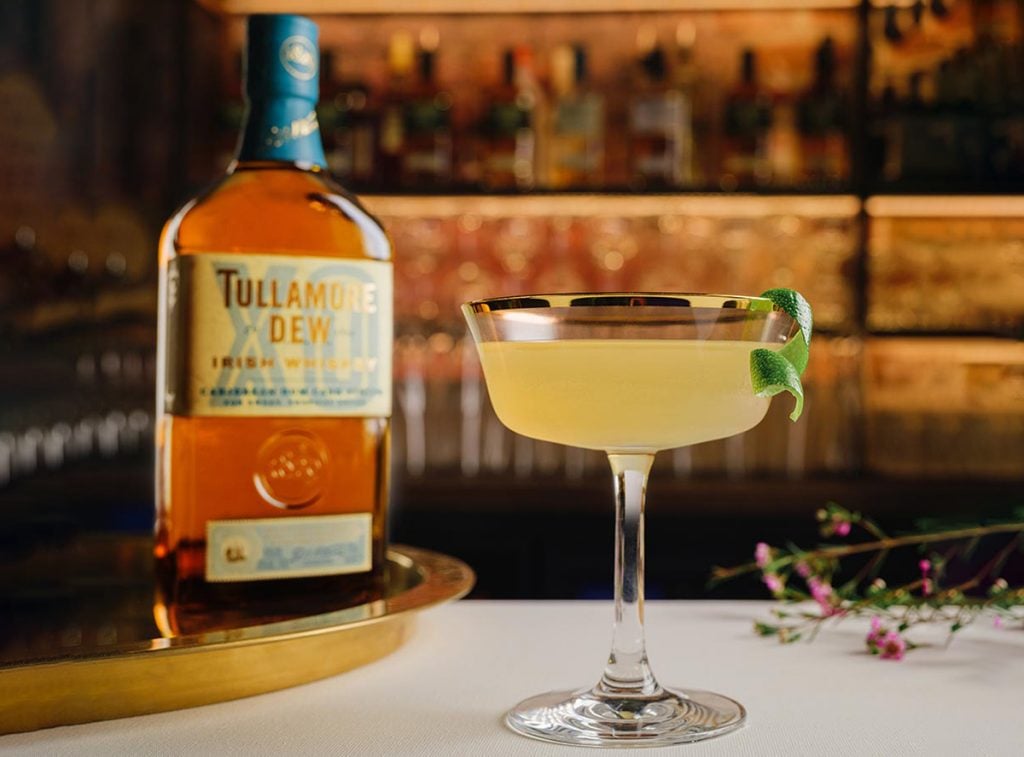 Tully XO Daiquiri
Another rum classic given an Irish twist, this Daiquiri recipe cleverly appeals to whiskey and rum enthusiasts by using Tullamore D.E.W. XO, an Irish whiskey matured in rum casks. Devilishly simple and very tasty. 
50ml Tullamore D.E.W. XO Caribbean Rum Cask Finish
25ml lime juice
25ml simple sugar syrup
Add all ingredients into a shaker and strain into a coupe glass. Garnish with a lime wheel.