All week there have been doom and gloom reports of CO2 (carbon dioxide) shortages affecting everything from our beloved summer pints and G&Ts to soft drinks and beyond. But what's actually going on, and should we be stockpiling all things fizzy? We investigate…
The CO2 shortage just got real yesterday as in a statement Coca-Cola announced it will be "temporarily pausing" some of its fizzy drinks production. This is a problem that has been bubbling up (sorry!) all week, with all kinds of stories and rumours that without carbon dioxide there might be no beer, which combined with the hot weather and some sort of football tournament going on in Russia, could lead to anarchy on Britain's streets and, possibly, the end of civilisation as we know it.
How did we get here?
Most CO2 is produced as a byproduct of the fertiliser industry. Because farmers don't need fertilizer in the summer, many plants shut down for essential repairs. This summer there's only currently one plant operating in Britain and many on the continent are also out of operation. Combine this with extra demand and we have a problem. Sadly despite all the CO2 in the atmosphere, it can't be captured and put in beer (though the person that works out how to do this should be made Ruler for Life of Earth).
So what drinks are affected?
Anything that is carbonated: fizzy beer both in pubs and bottles/cans, soda, tonic water, and pop. The Grocer magazine has reported that Heineken has written to pubs asking them not to order certain beers in quantity. A spokesman for Beavertown brewery, Sam Millard, said: "It's hit us at the worst possible time."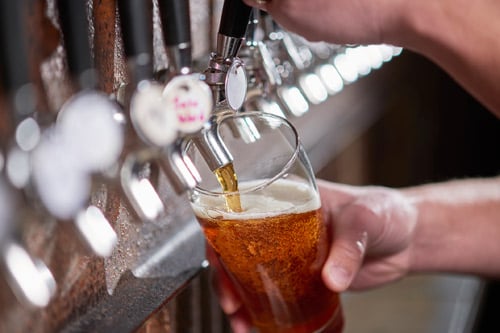 The beers with the bubbles are in danger.
It's not just fizzy drinks though is it?
No, it's much worse than that. Carbon dioxide is also used in the form of dry ice to keep chicken and other chilled goods cold. Richard Griffiths from the British Poultry Council has warned of possible chicken shortages in supermarkets and restaurants. Your post-pub Nando's is under threat!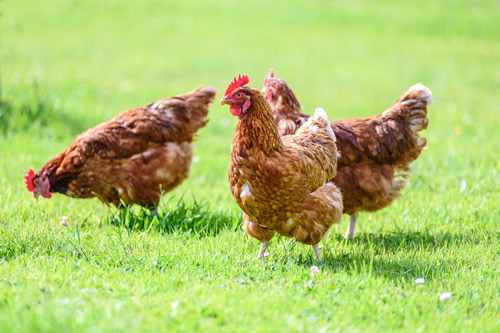 Good news for Dr. Peckington and her friends.
So is it time to panic yet?
Well, not everyone is quite so down. The Campaign for Real Ale see it as an opportunity to get people to drink traditional British beer which is not carbonated. "There are plenty of fantastic real ales, ciders and perries that will be completely unaffected by the impending CO2 shortage," said Tom Stainer, a spokesman for CAMRA.
And don't forget, not all bubbles are created by carbonation: the fizz in Champagne, Prosecco and other sparkling wines is created by fermentation. Some beers and ciders are also naturally fizzy rather than having CO2 added.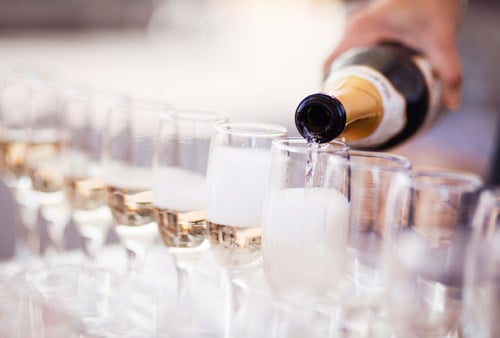 Champagne might be the way to go if you're after some bubbles…
In times of crisis the great British nation normally turns to gin, only now there might not be any tonic to go with it. We're doomed, doomed!