Dry January 2022 doesn't have to be boring. We're here to bring some excitement with the first of a two-part competition… 
Are you one of the millions of people across the world who has taken the vow to shun alcohol for January following weeks of festive overindulgence? Of course you are, that's why you're here. That or morbid curiosity. For the former, we'd here to remind you that choosing to take part in a month of no or reduced drinking doesn't mean ordering a Diet Coke and playing with your car keys while everyone else has fun.
Especially given that every year even more fantastic low-and-no alcoholic options are launched to provide you with options and not compromises. There's no excuse not to drink well while drinking less. And also to not go out and support your local hospitality business. Remember how hard they've had it the last couple of years. Don't let them down now.
To help you on your path to low-and-no excellence, we've given you the opportunity to get your hands on some terrific bottles. Even more excitingly, this is just part one. In total, our Dry January competition will run for two weeks but the prize is going to be different from week one to week two. So, be sure to keep an eye out for even more amazing prizes in the future. To kick us off, we've got the perfect Dry January cocktail kit featuring Atopia Citrus!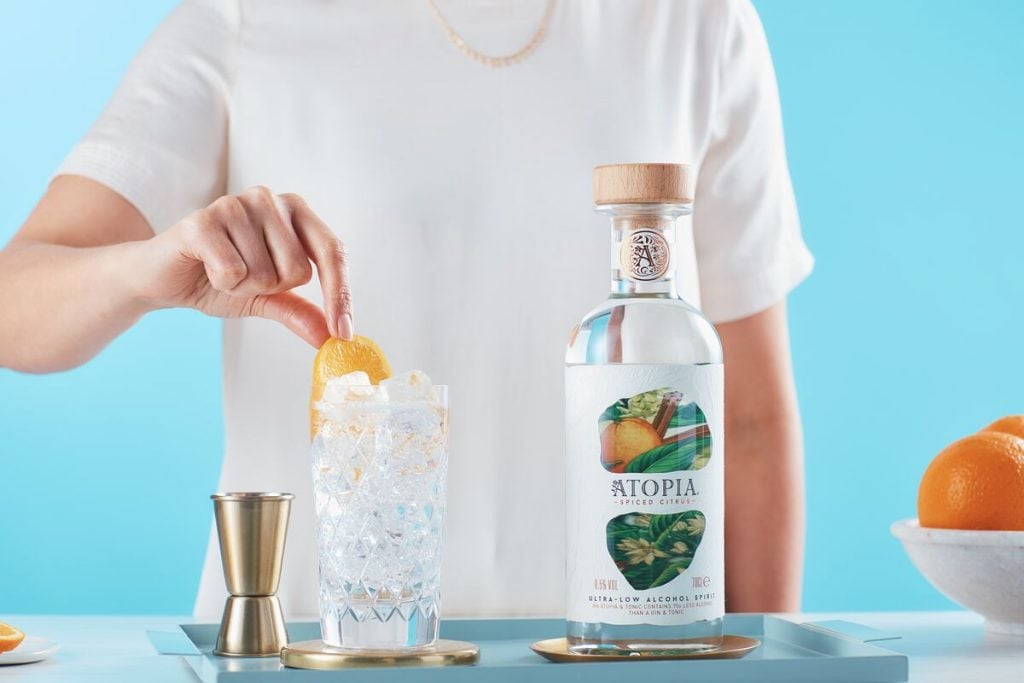 In full, here's what is up for grabs:
And all you have to do to enter is the following:
Follow

@masterofmalt

Instagram account.

Like this post!
Tag a friend you'd like to share the bundle with on our competition post.
Just successfully complete those steps and your 'new year, new me' bundle could soon be en route. Exciting times.
MoM 'Dry January Bag This Bundle' Competition 2022 open to entrants 18 years and over. Entries accepted from 12:00:00 GMT on 4 January to 17:00:00 GMT on 9 January 2022. Winners chosen at random after close of competition. Prizes not transferable and cannot be exchanged for cash equivalent. See full T&Cs for details.
View Full Terms and Conditions.