Hello again and welcome to another edition of Around the World in 80 Drams, the blog series where I travel the world heading east tasting 80 different tasty treats. Well, sort of. This week we're actually just a touch more west than when we started! It's a windy route we're taking for sure, but we're tasting excellent spirits all around the world, which more than makes up for it.
I left you with a hint last week, mentioning Emperors of the French with distinctive headgear, so of course I'm talking about Napoleon Bonaparte and Courvoisier Cognac! I also said it would take about 5 hours to travel the 240 miles south from Domaine Dupont to Château Courvoisier via a flock of seagulls (not the band – though their haircuts did look quite aerodynamic back in the day).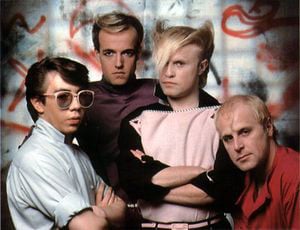 'Listen' is still a cracking album, by the way.
So. Courvoisier. Cognac. Lovely stuff, we'll have you know. Courvoisier's history stretches back to 1809 when Emmanuel Courvoisier and Louis Gallois founded a wine and spirit company just outside Paris (which had its advantages – being outside the walls of Paris meant they didn't have to pay taxes). This is also where the connection between Courvoisier and Napoleon began, as the man himself ended up visiting their warehouses when their reputation spread a few years later.
Soon enough, the sons of Emmanuel and Louis moved the business to Jarnac so they could have closer control of their brandy, and it's in Jarnac where the company continues to reside today. They built their beautiful Château on the banks of the Charente river in the 1840s. If you're lucky enough to visit Jarnac, you should be able to figure out which building is theirs – it's the one that says "COURVOISIER" in massive letters on the roof. I might suggest we do this for MoM Towers…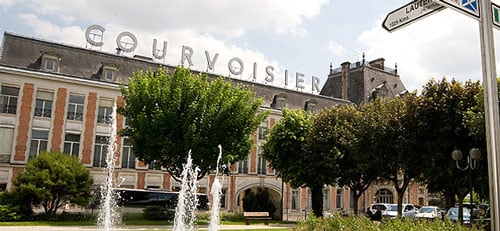 You really can't miss it.
When making their Cognac, Courvoisier only use grapes from four of the six crus of Cognac – Grande Champagne, Petite Champagne, Borderies and Fins Bois. Being in the business for so long means that they have a lot of long-aged eaux-de-vie to choose from to create their drinks, which range from entry level VS Cognac to some very exclusive expressions. L'essence de Courvoisier, released in 2009, is made with over 100 rare eaux-de-vie, with some of it dating back to the early 1900s!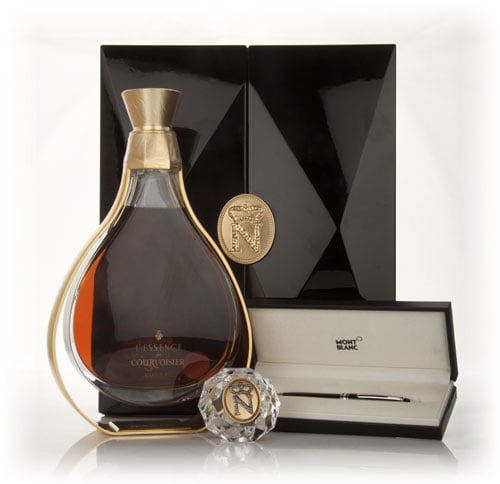 Liquid history, as some would say.
It's not only Emperors of the French that like Courvoisier, oh no. Busta Rhymes is clearly a fan, as evident by his 2002 hit single 'Pass the Courvoisier, Part II', which also featured P. Diddy (as he was known in 2002) and Pharrell from back before he sang on that Daft Punk song and subsequently on every other song on the radio. It's a remix of 'Pass The Courvoisier' off of Busta Rhymes' fifth album, 'Genesis'. I didn't realise he was such a big Phil Collins/Sega fan.
Anyway, someone pass the Courvoisier so I can do a tasting note. We're going to be having a look at the Courvoisier VSOP Fine today. Another VSOP… More on that next week when I taste a third VSOP spirit…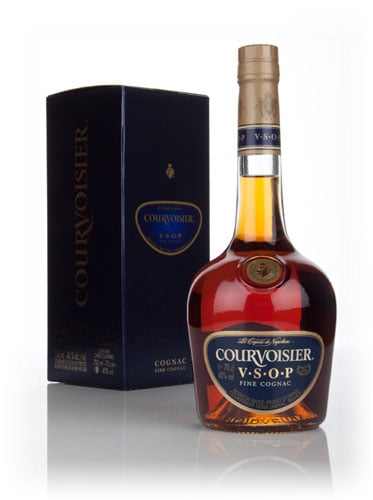 7. Jarnac, France – Courvoisier VSOP Fine
Nose: Whole coffee beans, mint leaves, kumquat and red grape notes appear at first. Give it a minute and more savoury elements appear, with hints of buttered brown bread and a little whiff of sawdust.
Palate: More coffee notes as it opens (this would be really good partner to an espresso after a big meal). Develops touches of brown sugar, waxy apple peels, sweet pea and a fragrant oakiness.
Finish: Ooh, a nice waft of almost-smoky cinnamon on the finish. Slowly becomes sweeter with fresh pear and gummy bears.
And with that, we leave Cognac and continue heading south (and a little bit east!) to take a look at a third distinctly French spirit. We're heading to a commune with a name my class couldn't help but giggle at when we were learning French geography back in school. It'd take me just over 4 hours to get to the next distillery from Château Courvoisier if I travelled via wallaby.
When googling how fast wallabys are (I don't just know the speed of every animal off by heart, of course I google it), I also discovered that wallabys defend themselves by hitting predators with their tails. That's as good a note as any to end this blog on. Ta-ra!
Sam.