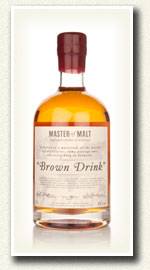 So – we've been doing our Drinks by the Dram
whisky sample service for almost a year now, and in that time have decanted 'loads' of 700ml bottles into 30ml samples.
700 divided by 30 is 690, so even if one is slightly generous with the 30ml measure, there's still going to be a little drop or two left over.
My original plan (and I thought it was a darned good one) was to save all of this up, and make some awesome cocktails at the staff Christmas party, or maybe do something at the directors' joint birthday party, but it turns out that "a little drop or two" multiplied by "loads" is about 37 full-sized bottles-worth.
Even we aren't that thirsty. More…