To mark the start of Fèis Ìle 2017, we're giving away a bottle of Port Askaig 45 Year Old Islay single malt worth £1,200!

Fèis Ìle, the yearly festival of music and malt on the Isle of Islay, kicks off today! To those of you taking part in this year's festival – we hope you have a smashing time (which we say jealously through gritted teeth while we sit at our desks many miles away from where all the fun is happening). If you're not going to be on the Hebridean island this year, there's nothing stopping you from enjoying some cracking Islay whisky at home – and doing so could net you a bottle of whisky worth £1,200!

Purchase any full bottle of Port Askaig from now until the end of Father's Day and you'll be automagically entered into our draw to win a bottle of Port Askaig 45 Year Old Islay single malt! (No purchase necessary – see Terms & Conditions below.)



Update: Our lucky winner was Ian Hickman! Congratulations and enjoy, Ian!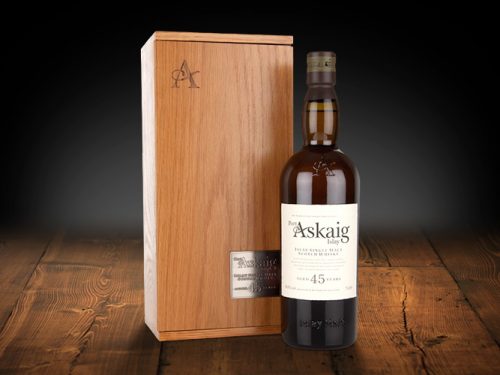 Port Askaig 45 Year Old. Oooh… Shiny…
The Port Askaig selection is jam-packed with excellent single malt whiskies from undisclosed Islay distilleries – originally, they all came from one distillery, but since then Port Askaig has bottled single malts from a range of distilleries on the island (for those trying to work out). To get a little more insight, we hand over to Port Askaig's very own Business Manager Oliver Chilton:
"Port Askaig is an independent bottling range of Islay single malt created for Islay whisky fans by Islay whisky lovers. The village of Port Askaig is one of the two gateways to Islay and that is how we like to see our whisky, a perfect place to discover Islay malt. We work with all the distillers on Islay to find great casks of whisky and bottle them without declaring the distillery. We are always looking to bottle whisky that is indicative of the island and most importantly, enjoyable to drink."
On the prize, Ollie noted: "Port Askaig 45 Year old is a bottling from 5 refill Sherry butts distilled in 1968. It is classic 1960s Islay whisky, with all the tropical fruit character that many whisky fans now obsess over. Though the long maturation plays a part in developing subtle flavours of dried fruit and mint, it is the spirit of old Islay whisky that shines through. Some of the last casks of this style, Port Askaig 45 year old is a rare treat and definitely one to be enjoyed rather than hidden away in a dusty cellar or warehouse." Sounds ace to us!
Want a recommendation? Well, why not try the full-bodied Port Askaig 100° Proof, or one of the newest additions to the range – Port Askaig 8 Year Old.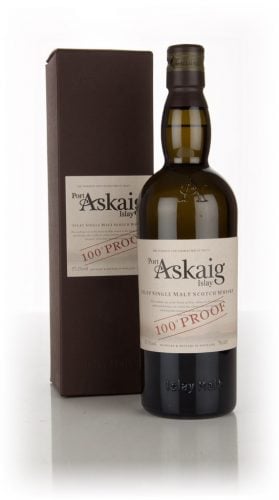 Tasting Note for Port Askaig 100° Proof
Nose: Earthy smoke rises first, shortly followed by smoked meats, citrus peels and a heaped spoonful of brown sugar.
Palate: Zesty lemon and lime, paired with ground cumin, Smiths Bacon Fries and a touch of apple juice.
Finish: Rather long and enjoyably soot-y.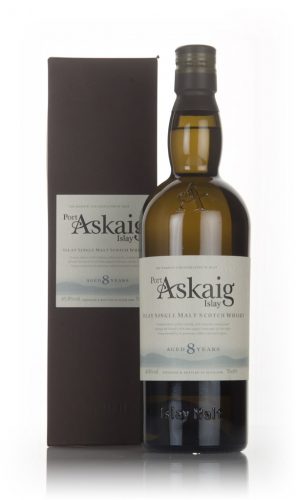 Tasting Note for Port Askaig 8 Year Old
Nose: Charcoal, salted crisps and a good squeeze of lemon.
Palate: Soft salted caramel brings a sweetness to the palate, with waves of coastal peat smoke crashing underneath.
Finish: Medium length, with a hot kick of peppercorn.

Enjoy and good luck, everybody!

The Chaps at Master of Malt