Today, Ian Buxton visits a tiny distillery on the Isle of Mull in Scotland called Whitetail making fine Scottish gin inspired by the local flora and fauna, specifically an enormous eagle.
A Whitetail – just in case you didn't know – is the name the aviation industry gives to an aeroplane that has been fully built but not yet delivered to a customer. With no logo yet applied the tail is plain, hence 'whitetail'. Clever, eh?
It's also a very, very large type of eagle, the UK's largest bird of prey, with an impressive 2.4 metre wingspan. That's big. Driven to extinction in the UK in 1916 the white-tailed eagle was eventually reintroduced during the 1970s, since which time some 40 breeding pairs have become established in Scotland, notably on the Isle of Mull.
Off the beaten track
But, as this isn't a plane-spotting site or even Twitchers Central we'll leave off the ornithological notes to mention the third – and tastiest – Whitetail which is a gin produced on Mull, hence the name. A pair of the giant eagles actually nest in a top-secret location close to the distillery so it's not too hard to guess why Laurence and Katie Munro, and son Jamie, picked this particular name when setting up their company in late 2016.
Now, learning that I was taking an Easter break on this Hebridean island your editor volunteered me to 'pop in and take a look', curiously omitting to note that this would involve a 900 mile round trip from my front door [this was your idea, Ed.], a ferry trip and more miles than I care to recall on some seriously small and alarmingly busy single-track roads, culminating in a rutted track with little or no possibility of reversing if another vehicle came along in the other direction.
Not that that was actually terribly likely since, as you have gathered, Tiroran House where the gin is made is seriously remote, even by the standards of Scottish islands. Every drop of neutral grain spirit, every bottle, every label – not to mention the tiny still, because this is a true micro distillery – has to be slowly and expensively brought in along the aforesaid roads, though it has to be said that the local carriers drive with a cavalier disregard for more apprehensive visitors, at least in my brief experience.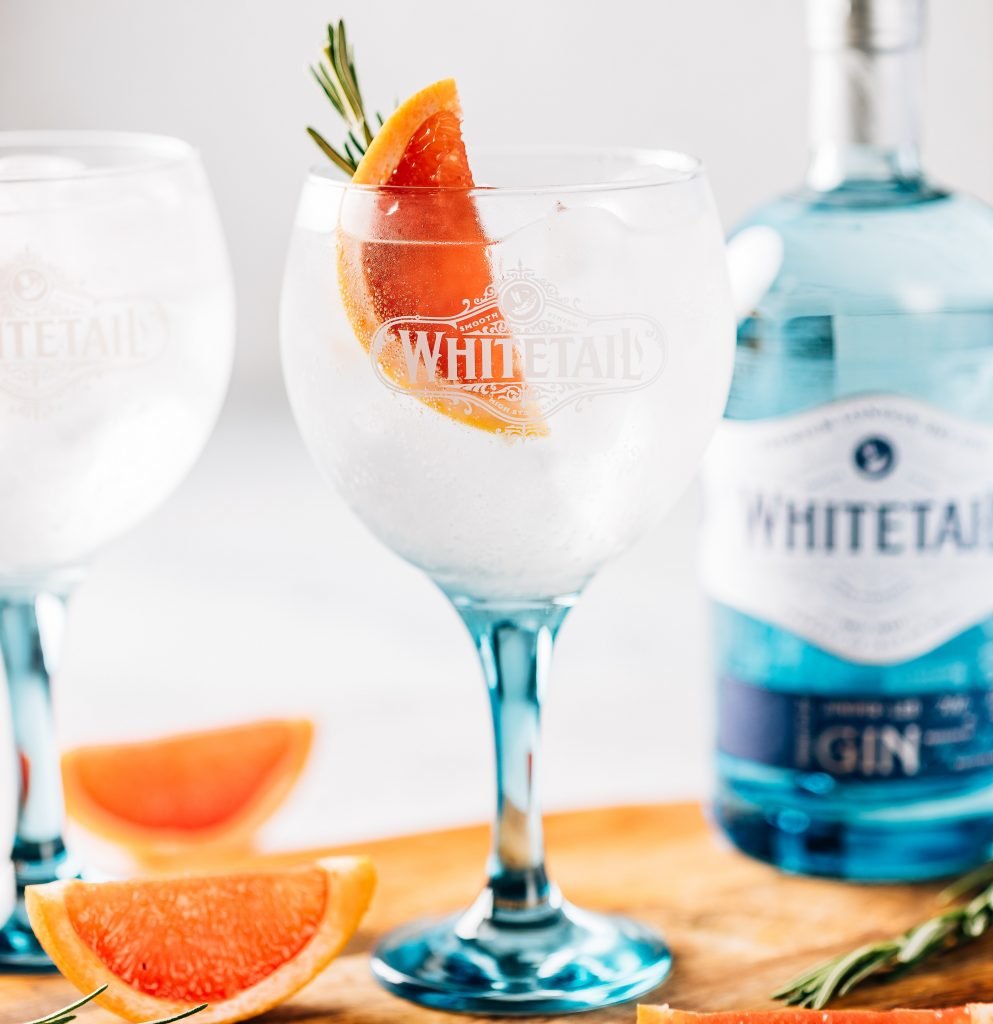 Local botanicals, naturally
However, the trip was well worth it to learn about this true family-controlled small batch producer of gin and gin-based fruit liqueurs. Originally hoteliers by trade (Tiroran House continues in operation), the Munros decided to diversify into gin in 2016 as all three were looking for some fresh challenges. With advice from the renowned Charles Maxwell of Thames Distillers a juniper-forward recipe for a classic London Dry was soon devised, incorporating locally-sourced botanicals. These include heather, winter savory (a semi-evergreen plant, also used in herbal medicine to treat premature ejaculation – kindly note that I asked for a friend), together with pine needles from the family's small estate and sea kelp (a type of seaweed) collected from the shores of Loch Scridain.
Kelp was once of huge economic significance here, to fertilise the croft lands and for sale as a lucrative cash crop. During the eighteenth and nineteenth century it was extensively harvested and burned in special kilns to form alkali kelp ash, then used in bleaching linen and also in the manufacture of glass and soap. In fact, in a little over six months in 1792 more than 1,800 tons of kelp was recorded as leaving Tobermory, Mull's largest town. Today, it's still used by locals as a fertiliser, has inspired a Dutch art collective at nearby Knockvologan (check them out, they get seriously excited about seaweed) and more recently has found a new role as a gin botanical, both here and on Harris.
A gin with real body
Distiller Laurence Munro explained that the inclusion of local ingredients was critical to their vision for the brand, as was the decision to adopt a 47% ABV strength – "I wanted a gin with real body, even after adding tonic" he insisted to me. And, like its namesake, Whitetail does indeed combine strength with power and a soaring grace in the glass. The pine notes are evident on the nose, while despite the strength, the taste is surprisingly soft and almost sweet. This is a classic gin with a distinctively local twist and the potential to ruffle a few feathers.
Coming out of the pandemic, which Whitetail met with free hand sanitiser for a grateful local community, tourism is returning to the island which will make for a busy summer at the distillery's tiny shop and tasting room. But the Munros are looking now to expand their distribution and grow sales of their distinctive blue bottles off the island.
The summer should also boost sales of the range of fruit liqueurs, prepared to recipes devised by Katie Munro, which work well sipped neat (if you have a sweet tooth), poured over ice cream or mixed with Prosecco. The Late Summer Berry Gin Liqueur was my favourite but I could find a place in the drinks cabinet for many of the others, particularly the Lemon Balm & Elderflower variant. But then again, the Pink Grapefruit & Rosemary replicates the flagship's signature serve and would be hard to resist…
Note to Editor: my Easter break has turned out to be quite hard work!
Whitetail Spirits are available from Master of Malt. Click here to buy.