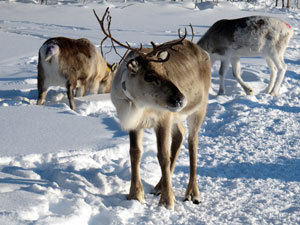 News just in: We've brokered a deal with Santa's top reindeer breeder to provide our elves with the fastest mode of transport in all the land. Thanks to our new herd of reindeer (and a sleigh we found in a garage) we're  able to extend our final order deadline for Christmas Eve delivery to the UK mainland until midday on Sunday 23rd December!
Call us insane if you please, but if you're the kind of person who buys your Xmas presents when you get that flash of inspiration at the very last minute, you can still buy your gifts from us until midday this coming Sunday.
Pop over to our Christmas gift page to find those final stocking fillers or gifts for relatives you may have forgotten about (we won't tell).
If you still need to grab wine to accompany Christmas dinner or even whisky and brandy to cap the day off with – order now to be in time for the night before Christmas.
Have a great holiday!