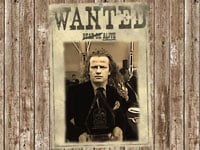 We're looking for a hotshot Digital Marketeer to become our Digital Marketing Lead!
If you're an avid reader of this blog then you'll know a few things about us, including the fact that we're occasionally flattered to receive awards for our endeavours from both within and without the drinks industry (see the ISC Awards and the eCommerce Awards for recent examples).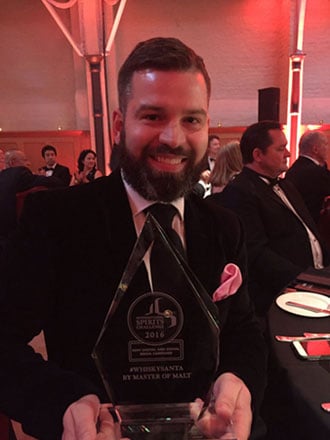 Our Rob, in his finest velvet jacket, collecting a glorious(ly dangerous) ISC trophy for #WhiskySanta 
Across just these two examples, from a pool of many, we were lucky enough to pick up the following: Best Digital & Social Media Campaign, Best Social Media eCommerce Campaign & Best Marketing & Advertising eCommerce Campaign – so the signs point to our social and digital marketing game being pretty tight – but we're not ones to rest on our laurels, so we're looking to step it up a level. After all, good enough isn't good enough!
The Digital Marketing Lead will be responsible for the strategy and delivery of our digital marketing effort, from pitching for and managing budgets right down to performing analysis and developing models for optimising spend, across all digital marketing channels.
We work with agencies and you'll be expected to have experience working collaboratively to execute through the latest and most exciting digital marketing channels and media. It's also likely that we'll need to build out the internal team over the coming 12 months, so you'll also need to be able to convince us you're capable of doing that.
To get on in this role you'll need to be both analytical and level-headed. You'll be able to do the maths to figure out the likely optimal way to spend our budget, and then to apply the 'real world filter' to pitch a plan which is pragmatic and smart.
You'll have your own mental model for an algorithmic approach to advertising on Google Adwords and you'll be able to develop or acquire the right tools to implement your algorithm. You'll understand the opportunity to be had from rich-media advertising banners, you'll know how to make them or get them made, and you'll know how to measure the results so that we know what works and what doesn't.
You'll understand the interaction between our real-world and digital activities, and you'll be able to work with our marketing and web development teams to make sure that we deliver a consistent message and experience across everything we do.
We're looking to pay £35-40k depending on experience. Applicants should contact [email protected] with a copy of your CV and a cover note to explain why you're the person of our dreams. We'll get back to those that have made a short list to arrange an interview. If all goes well there then we'll set a short practical challenge, whence we'll proceed to final interview. The person that emerges victorious from this process, Highlander style, will then have the opportunity to take us from good to great and to dress up in raiment of velvet time and again as they collect awards and ascend the pantheon of the digital marketing elite.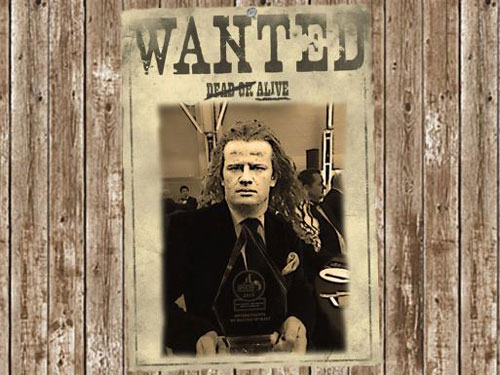 There can be only one!
Good luck!
The Chaps at Master of Malt