Even though we engage all our senses when enjoying a cocktail or sipping a spirit, the one that we rarely (if ever) acknowledge is sound – but thanks to music-mad bar owners across the globe, things are slowly starting to change. Meticulous about quality sound and excellent drinks in equal measure, we've picked out five unmissable audiophile bars to add to your bucket list…
They may be a relatively new phenomenon in the west, but in Japan, soundscaped lounges or 'listening bars' have been an institution since the 1920s. The oldest of them is Tokyo's Lion Meikyoku Kissa, a two-story theatre established in 1926. It plays exclusively classical music, and boasts more than 5,000 records, 3-metre high wooden speakers and a strict 'no talking' policy.
While today's cocktail venues might not take such a hardline stance with their own guests, the importance of background sound has never been so well-understood. "Sound, particularly music, plays a key role in creating the right atmosphere in a bar because it's a medium that everybody can connect with," explains Adam Castleton, CEO of music technology company Startle. 
Castleton says mood-setting playlists help to set a venue's tone, a subtle factor that's crucial in today's drinks world. "Due to the highly competitive nature of the industry and the growing number of options out there, every little detail needs to be considered to give people a reason to visit a venue," he adds. "Music absolutely falls into this bracket."
Whether you're mad on jazz, can't get enough guitar, or prefer an uptempo house beat, there's an eclectic audiophile bar out there for you. We've picked out five of the world's best where you can pull up a pew and get lost in their especially-chosen music selection. Just remember to switch your phone to silent first.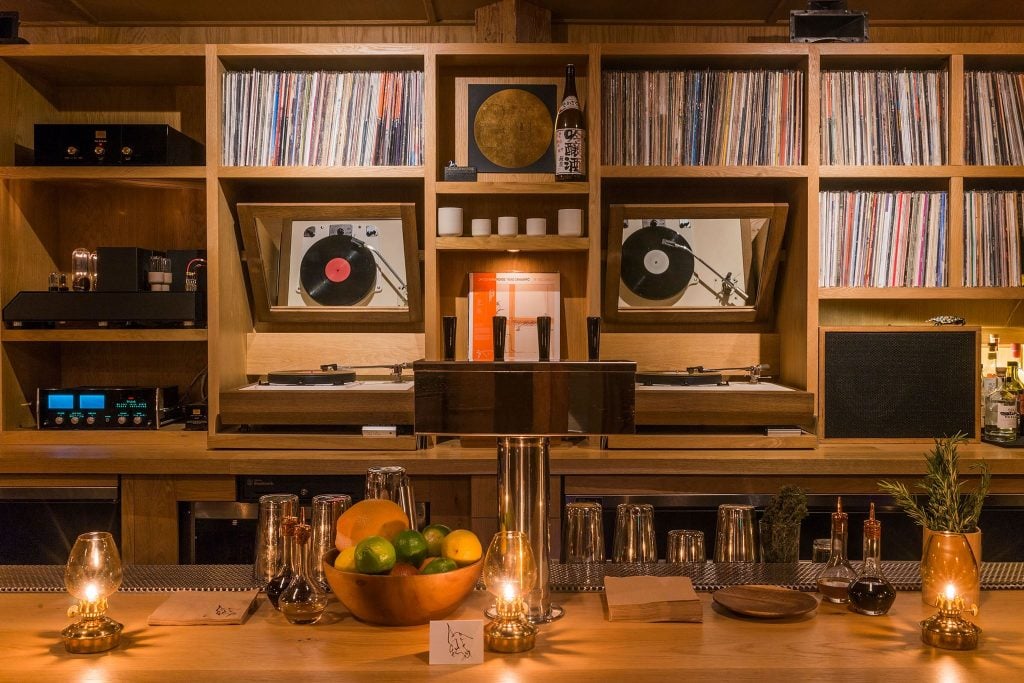 Where? 710 East 4th Place, Los Angeles, California
'To hear more, say less,' is the mantra at all-day venue In Sheep's Clothing, and it's a philosophy that carries throughout the venue, where guests are asked to keep conversation volumes low and refrain from taking pictures. A sanctuary for music lovers, the vinyl-only bar boasts an immensely expensive and carefully created sound system that allows listeners to savour every note. Drinks-wise, expect cocktails, craft beer, wine and plenty of Japanese whisky.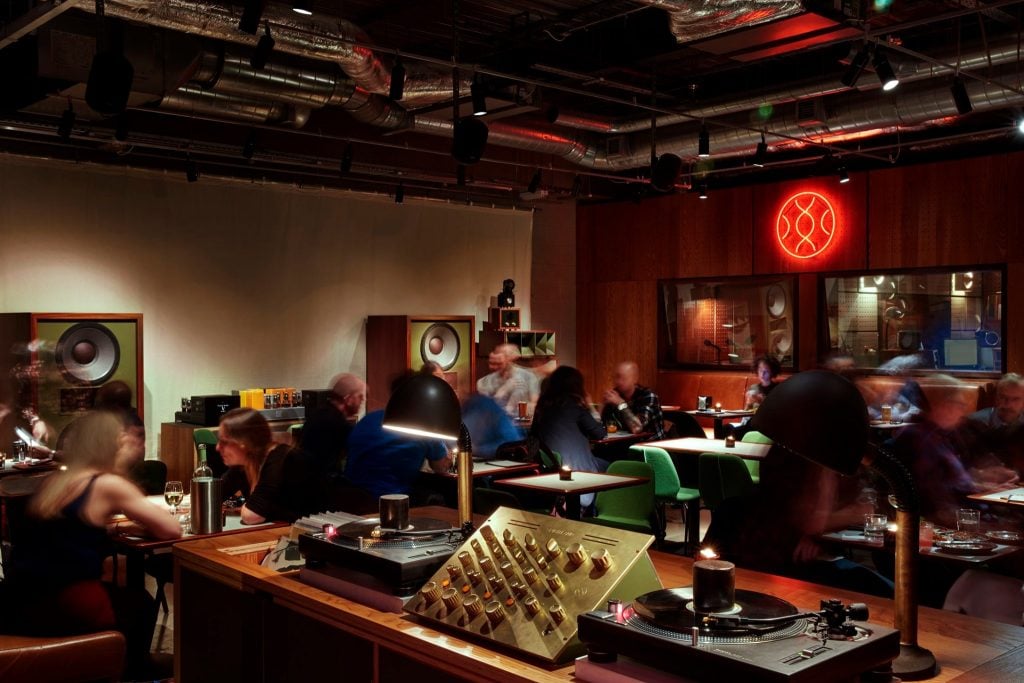 Where? Venues across London, England
Split across three distinct London venues – a café-workspace-bar in King's Cross, a restaurant located on South Bank, and a 'headphone bar' in Mayfair – Spiritland boasts an impeccable rosta of guest selectors along with talks, album launches and more. It was born of a desire to "engage with music in the deepest possible way," the website states, "to hear it as the artist intended, to connect with the emotions within – with food and drink to match."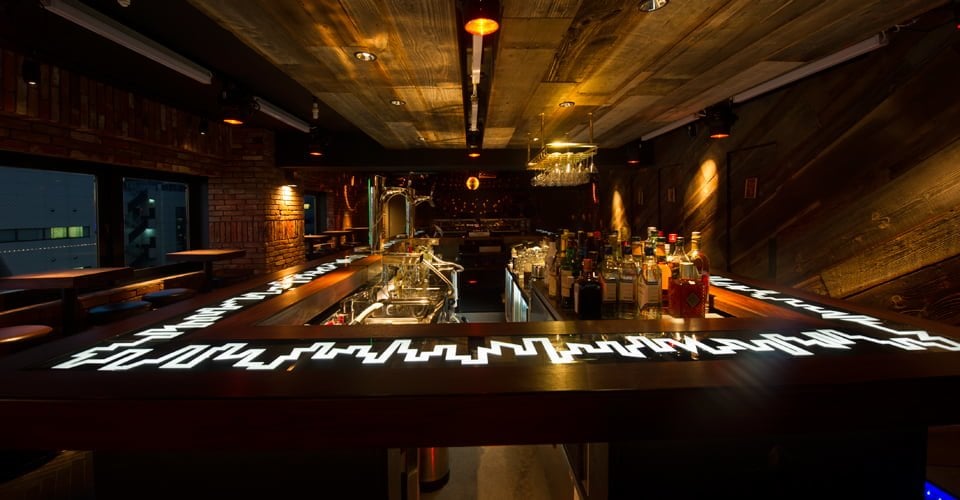 Where? Parkside Kyodo Bldg 10F, 1-25-6 Shibuya, Shibuya-ku, Tokyo
Being located on the top floor of an office building, Bridge offers unparalleled tenth-floor views of the famous Shibuya crossing, but its impeccable Rey Audio sound system remains the most compelling reason to visit. Serving up a selection of locally-inspired cocktails, the focus here is on electronic music – they call it a 'DJ' bar, since the venue regularly has guest sets from Tokyo's finest DJs – but it's nothing like your typical nightclub.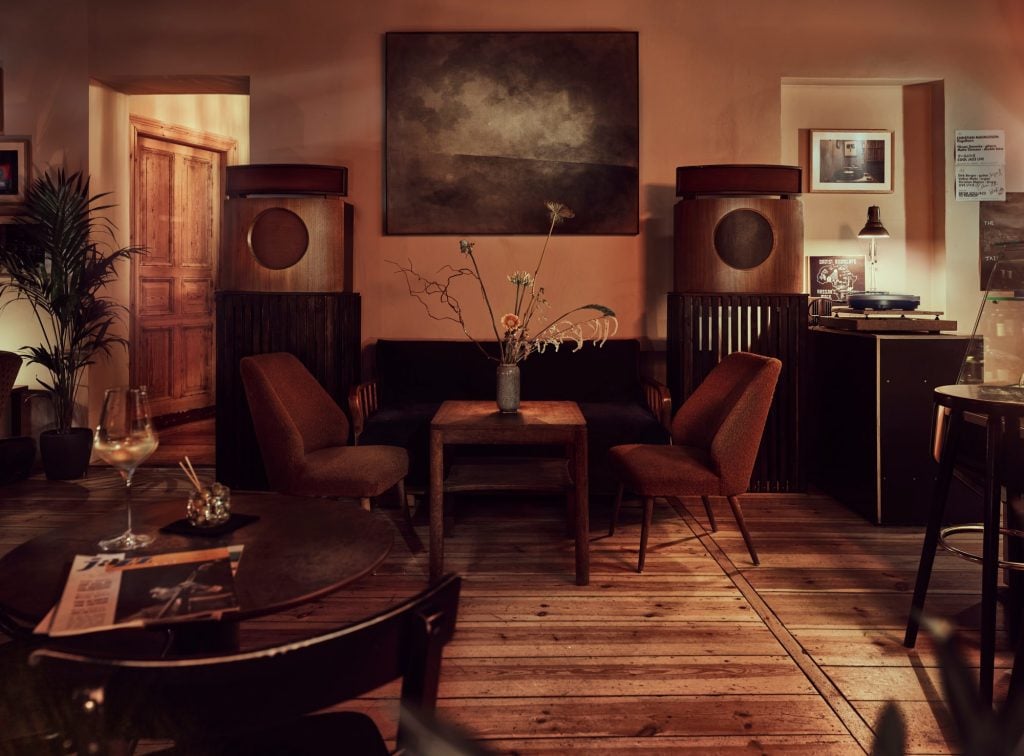 Where? Rhinower Str. 3, 10437 Berlin, Germany
With a focus on jazz, soul and funk, cosy Prenzlauer Berg-based bar Rhinoçéros spins records from its vast collection and occasionally invites guest selectors in, too. Guests are welcome to bring their own records and give them a whirl on the incredible vintage sound system, which dates back to the early Seventies. Drinks-wise, there's a wine and whisky focus. They have a dedicated Highball cocktail menu and make a mean classic too.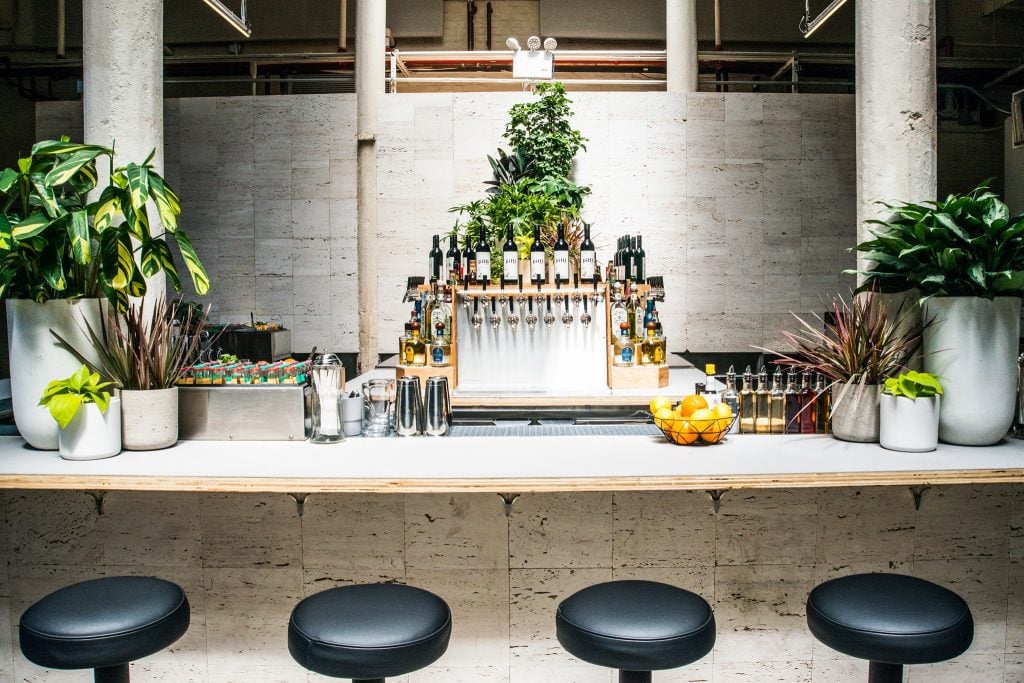 Where? 233 Butler St, Brooklyn, New York
Listening bars have had a real renaissance in New York, with one of the newest being Brooklyn's Public Records, located in an historic building on the Gowanus Canal. Essentially a hi-fi vegan cafe, cocktail bar, and 'sound room' (a performance space) split across three stories, the venue features custom sound systems that represent the pinnacle of acoustic design. Expect live acts, vinyl DJs and tasty AF drinks.