Three individuals will soon gaze upon the breathtaking views from the Seaview Cottage. The warmth and smell of peat bonfires filling their noses. They are the victors. Our competition has concluded and a VIP trip to Ardbeg Distillery is their prize!
Islay. Ardbeg Distillery. Distillery tours. Tastings. An enhanced Ardbeg activity. Two nights' accommodation at the distillery with meals and more. All of this awaits the lucky three victors (and their plus-ones).
The only thing we love more than brilliant booze at MoM Towers is our customers without whom we would not be here. Thanks, folks! That's why we offered you a chance for the ultimate Ardbeggian adventure. Three of you (and your plus-ones) will be whisked away for a once-in-a-lifetime opportunity. It's surely the stuff dreams are made of!
How many people can say they've stayed at an Islay distillery, enjoying award-winning Scotch whisky from casks in the warehouse? The winners of this competition – that's who. How many people can say they've taken part in an Islay-based activity such as a boat trip to the Corryvreckan whirlpool, a sea and wildlife tour, a helicopter tour of the island or even a spot of Islay sea fishing in the waters surrounding the Queen of the Hebrides? That's right. It's those fortunate victors, again.
Now we have the pleasure of announcing them. For these three individuals (and those plus-ones, who better hope they nailed their Christmas presents), the January blues are about to be well and truly banished.
The winners of this super prize are…
Rory MacLeod from Glasgow!
Ian Main from Hampshire!
Iain Frater from Aberdeenshire!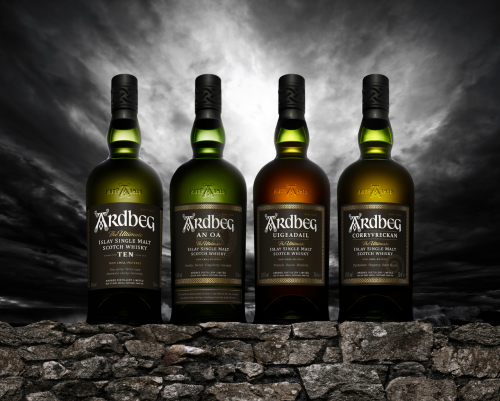 You could enter the competition with a purchase of delicious Ardbeg whisky
Thank you to all who entered, and massive congratulations to our winners. We're sure you'll enjoy your prize! To those who weren't so fortunate, a tasty glass of Ardbeg Scotch whisky should help ease those woes. Everyone's a winner!