From botanical sodas to small-batch colas, premium mixers are having more than a moment – as such, it seems borderline criminal to pair a great gin with one-size-fits-all bargain bin tonic. But with such a wealth to choose from, knowing how to make the spirit sing can be tricky. We quizzed drinks experts for their gin and mixer recommendations…
Will our love affair with gin ever end? Each week brings some bold new flavour innovation (clotted cream? Moon rock from a lunar meteorite? Literal ANTS?), distilleries are cropping up left, right and centre, and you could probably fulfil your weekly supermarket shop with 'gin-fused' food and toiletries alone.
So, at a time when even your local budget boozer has a 'gin palace', knowing how to choose the ultimate mixer for your favourite variant is pretty useful. Plus, you'll likely find sweet relief discovering alternatives to the 'generic tonic' option if you've been stuffing yourself with one too many G&T-flavoured crisps/mince pies/cured salmon (a real thing, apparently).
Ultimately, the majority of your drink will be made up of said mixer, so – as obvious as it might sound – it's worth picking something well-made, and a little bit of background research never goes amiss. Thankfully there's no shortage of quality brands to choose from; the influx in recent years at least partly inspired by the innovative house-made tonics that have decorated bar menus around the globe in the last decade or so.
"Bartenders started playing around with syphons, carbonation levels, and different ingredients", says Dave Brosnan, bar manager of Craft London. The constraints of what a G&T should – and could – be were steamrollered as bartenders delved into the DNA of the drink, from "the size and purity of ice, the shape and volume of the vessel, all the way to the garnish and the straw".
These days you can walk into almost any bar and sip a top-notch G&T with not a single soda gun in sight. But why should bartenders have all the fun? It's time to realise those home-bartending dreams….
Stick it in a wine glass! Go wild!
First things first: Consider the gin
Whether you're obsessed with botanicals weird and wonderful, or would rather sip a no-nonsense London Dry thank-you-very-much, it's imperative you detect (and respect) the gin's top line flavours.
"If you play with a flavoured tonic, you should look to avoid clashing of flavours that may either be lost or overwhelmed," says Jamie Jones, director of drinks at Scotch + Limon. "A subtle cucumber tonic may get lost in a big botanical-heavy gin, and vice versa."
If you're keen to sample the breadth of the mixer market, Jones suggests road-testing your chosen selection with a light, juniper-forward variant. "A simple and minimal gin can benefit from flavoured tonics and offer diversity in the home instead of investing in a large number of different gins," he explains.
Selecting a mouth-watering mixer
Identifying complementary botanicals can be a useful way to pair the two – for example, balancing a light, floral gin with an elderflower mixer – but if the spirit contains a couple of off-the-wall or unfamiliar ingredients, there are other avenues you can explore.
For Monica Berg, founding member of bartender collective P(OUR), painstakingly matching the botanicals is "less important than finding the right carbonation level and sugar content – and, of course, the flavour". Indeed, it's worth considering how the fizziness and sweetness will contribute to the resulting drink, and whether the flavour will stand up to the alcohol content of the spirit.
Berg's advice? "Go for mixers with quite a lot of flavour. Some newer styles of sodas are amazing on their own, but when you mix them with spirits, they tend to disappear a little. I tend to go for mixers with more natural flavour or ingredients, as well as mixers with a bit more acidity."
And finally… Garnish!
Not just for Instagram purposes, it seems – the right garnish will add a layer of flavour to the experience. "Aroma is super important, so having a nice fragrant garnish will always enhance the drink," says Jones. "From nutmeg to mint to grated chocolate, experiment and enjoy the discovery of it all."
That said, garnishing for garnishing's sake is best avoided. "Does it add anything to the drink?" Berg asks. "If not, I don't see the point. A garnish without a purpose is a waste of time."
Seeking further inspiration? Read on for some serving suggestions…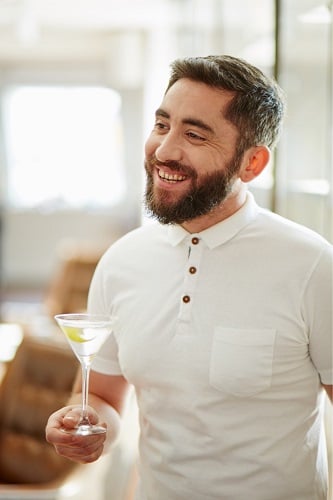 Jamie Jones
Jamie Jones! What you recommend mixing with gin?
There are so many wonderful and well crafted gins on the market that simply applying a classic tonic water means that those botanicals will shine through. Garnish away and apply aroma and colour, but keep it clean on the taste.
Please share a gin and mixer serve with us…
I'm a big fan of something like Tanqueray 10 with lemon tonic and fresh ginger. Simple, clean and tasty!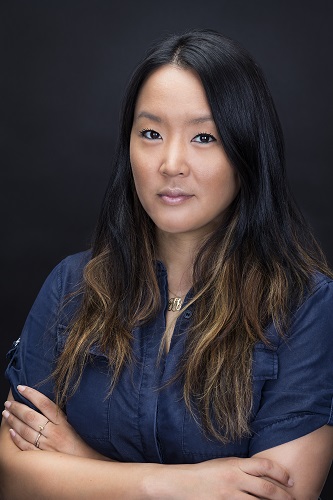 Monica Berg
Monica Berg! What do you recommend mixing with gin?
I'm not a super fan of a G&T, just because it's a bit too sweet for me. Personally I'm quite a fan of mixing 50/50 with soda. When I do use tonic, I tend to lean towards traditional [variants], however I quite like Fever-Tree Mediterranean as well.
Please share a gin and mixer serve with us…
My favourite is gin with Three Cents Pink Grapefruit Soda or Jarr Passion Fruit Kombucha.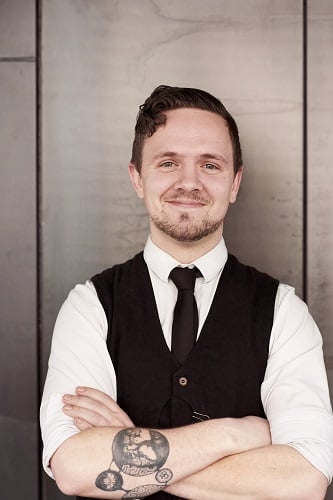 Dave Brosnan
Dave Brosnan! What do you recommend mixing with gin?
There's a certain tranquility attained from that first refreshing sip of a G&T. The spice from the juniper and complexity of carefully-selected botanicals marrying with the bitter sweetness of the quinine – the defining feature of tonic water.
An industry favourite is to make a tonic syrup that can be carbonated to order. To do this, simply take one sealable jar and fill it with 700ml water and 25 grams of cinchona bark. You can add any other flavour you like – citrus zest, tea, spice. Leave it to macerate for a few days. Then, blend this 'tincture' with either rich syrup (2:1 sugar to water blend) or another sweetening agent such as sugarcane juice. Be sure to filter the mixture several times with either a cheese cloth or coffee filter.
Please share a gin and mixer serve with us…
One of my favourites using this method is as follows…
Ingredients: 25g cinchona bark, 700ml filtered water, zest of 1 lime, 2 lemons, and 3 pink grapefruit, ½ open vanilla bean, 4 dry allspice berries, 2 cardamom pods.
Method: Combine ingredients and leave to rest for 3 days. Strain out the solids, and blend with 350mls of Foco Sugar Cane Juice. Bottle and refrigerate. When you're ready to make your G&T, combine 15ml of the syrup with 120ml filtered water and add it to an iSi Cream Gun. Pressurise it twice and allow 2-3 minutes for infusion. Add 50ml of gin to a glass with ice, and top with the tonic water.
Edit (and a warning): If you decide to attempt the recipe for tonic syrup please take extreme care with the cinchona bark, because it contains a high proportion of quinine. Quinine consumption can lead to a particularly nasty sickness called cinchonism. It can be extremely tricky to strain the bark out (x 100 if it's in powdered form, rather than chunks) and this could lead to an accidental overdose. Always err on the side of caution.
We'd love to know your top gin and mixer serves – share your favourite combination in the comments below!