Shin-pads, sticker books and half-time oranges at the ready, folks. It's time for the The Master of Malt World Cup of Scotch!
You might have noticed that there's some sort of sporting jamboree going on in Russia at the moment. Sadly Scotland didn't qualify but the spirit of Scotland – literally – is in the hearts of almost all football playing countries. What's interesting is how different brands, some of which aren't even available in Scotland, dominate different markets. So in honour of the country that might not be the best at football but is pretty damn good at whisky, here is the Master of Malt World Cup of Scotch, each country represented by its favourite Scotch.
Russia – White Horse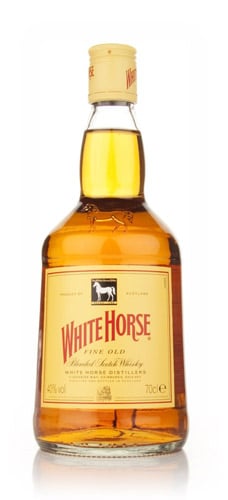 White Horse
According to the Diageo White Horse is the best-selling whisky in Russia. Once a famous name in the home market it's now rather forgotten about. Seeing that distinctive squat bottle recently was like stepping back into the 1960s; I kept on expecting someone to offer me a Rothman's (note to younger readers, this is a type of cigarette). White Horse is not to be sniffed at, however, as it contains a sizeable amount of Lagavulin and in 2007 Jim Murray (for it is he) declared it Blended Whisky of the Year in his Whisky Bible. Na Zdorovie!
Spain – J&B Rare

J&B Rare
The Spanish love J&B, knocking it back in vast quantities usually mixed with soda water or Coca-Cola. They pronounce it something like Hota (the H has throat clearing sound as in Loch) Bay. It was originally created by wine merchants Justerini and Brooks specifically for the American market to compete with their great rivals across St James's Street, Berry Bros and Rudd with its Cutty Sark brand. It is particularly popular with the Mob, if the films of Martin Scorsese are anything to go by.
Germany – Ballantine's Finest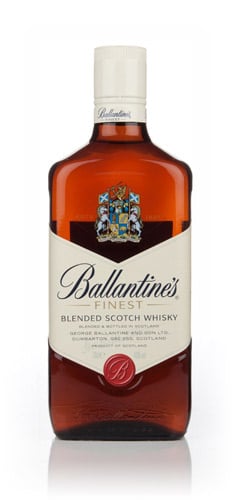 Ballantine's Finest
Though not exactly unknown in Britain, it's not one that gets much marketing shove. Things are very different in the rest of the world. It is the best selling whisky in Europe and the second best selling in America. Part of the Pernod Ricard stable, Miltonduff and Glenburgie feature prominently in the blend. The Finest expression is the easiest to find, though the 17 year old is particularly popular in South Korea.
France – Aberlour 12 Year Old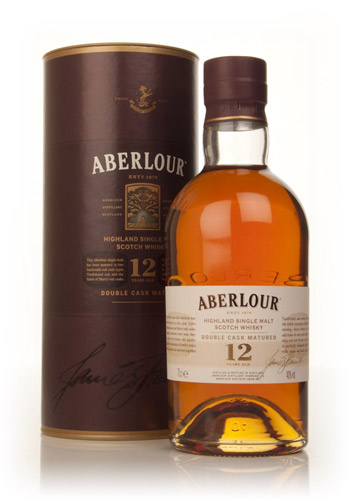 Aberlour 12 Year Old
The French drink more whisky than per head than any other country and Aberlour is their favourite single malt. It was founded in Speyside in 1879, rebuilt in 1898 following a fire, and since 1975 it's been in French hands, courtesy of Pernod Ricard. It is highly regarded by the whisky cognoscenti. James Murray wrote: "Few distilleries in the world fill me with such a plethora of warm memories and experiences as Aberlour."And yet for most non-French drinkers, it's overshadowed by its illustrious neighbours like Glenfiddich.
Brazil – Passport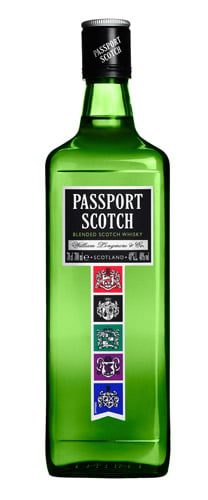 Passport from Pernod Ricard is the number one standard blended Scotch whisky in Brazil. The blend was created in 1965 at the Glen Keith distillery in Speyside by Chivas Brothers by master blender Jimmy Lang. According to the marketing bumf, Passport is "inspired by the cultural revolution and adventurous essence of the 1960s and has set out to challenge the codes and conventions of Scotch whisky." So now you know.
Colombia – Grand Old Parr
Grand Old Parr
Another Scottish brand that is almost unknown in its home country. Grand Old Parr is named after Tom Parr – the oldest man in England who died in 1635 at 152 years old, or so he claimed. The whisky named after him isn't quite as venerable at 12 years old. Still it's a very nice whisky, sweet and smooth with some dried fruit character. Old Parr has become such a staple of Colombian culture that it features in the folk music of the country.
Mexico – Buchanan's 12 Year Old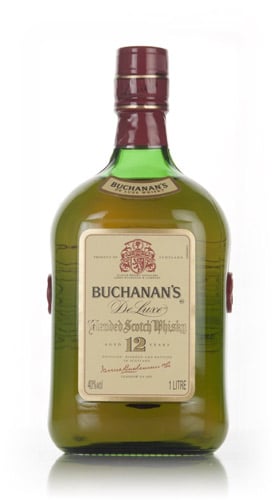 Buchanan's 12 Year Old
James Buchanan was a Canadian Scot who went into the whisky business in the late 19th century. His eponymous blend supplied the Royal Family and the House of Commons. Buchanan spent a lot of time in Latin America pursuing his passion for racehorses. Ever since then it's been massive in Spanish America. It is now the best selling brand in Mexico and the fastest growing whisky brand in the US, so much so that in 2016 Buchanan's put out a Spanish language advert during the Super Bowl.
Nigeria – Johnnie Walker Black Label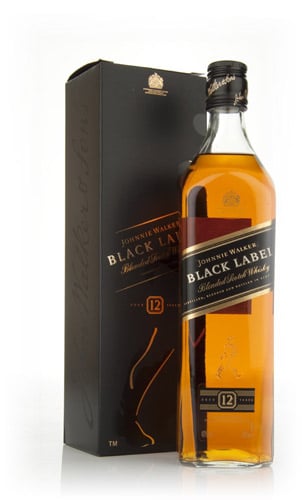 Johnnie Walker Black Label
In Nigeria imported spirits are overshadowed by local products, but the market is growing fast. My Lagos contact tells me that Johnnie Walker Black Label is "what the gilded youth are knocking back" in fashionable nightclubs. Black Label is a known currency throughout the world; it has a particular cult status in the Middle East, both legally and illicitly in countries that forbid alcohol, and India.