As most of us won't be going far this summer, we've picked some great British booze destinations around the country for you to visit. From vineyards to gin distilleries, these are some of our favourite places to enjoy whether the sun comes out or not. 
Last week we showed you how you can go on holiday without leaving the comfort of your own home. Today we've picked some of our favourite drinks destinations around Britain, from ancient breweries to modern vineyards, and not forgetting the wealth of distilleries found all over the country. There's something here for everyone. 
Great British booze destinations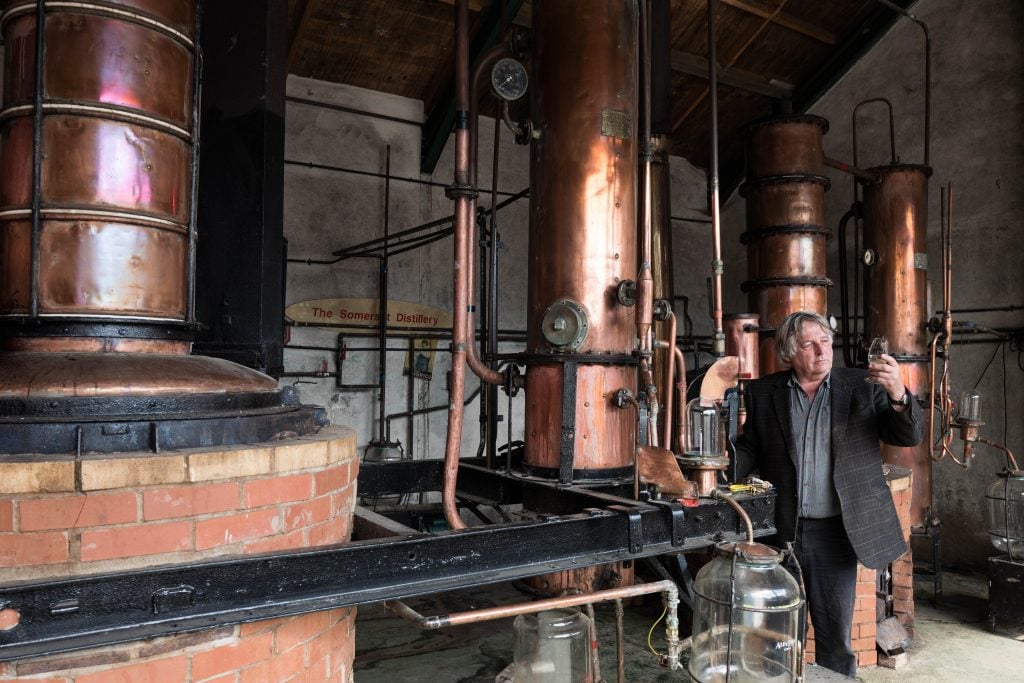 Anyone who has been to the Glastonbury festival will have tried Burrow Hill's delicious produce at the famous Cider Bus. At his farm in Somerset, cider master Julian Temperley (above) produces a broad range of traditional West Country ciders ranging from delicious summer sippers to complex bottle-fermented products made from single apple varieties. But that's not all, he's also the man behind the Somerset Cider Brandy Company, making, since 1989, England's answer to Calvados. Truly this place is a booze wonderland.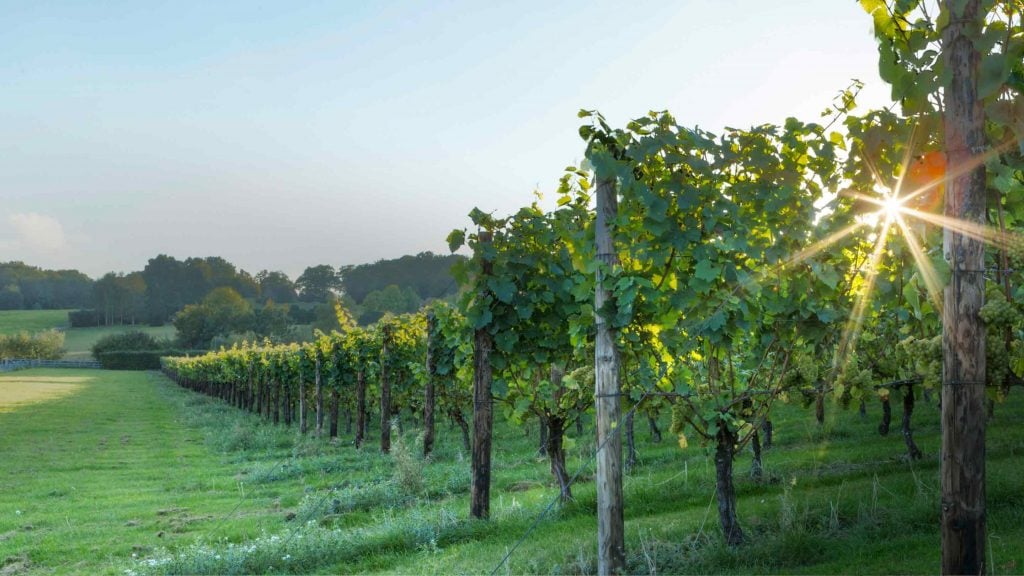 Hush Heath has to be one of the most gorgeous vineyards in England, set among the rolling Kent hills. Here the father and son wine making team of Owen and Fergus Elias make a superb selection of wines under the Balfour label. They are justly famous for their sparkling wines, particularly, the rose but the still wines are coming on strongly with some increasingly good Chardonnay and Pinot Noirs. Take a walk in the vineyards and then soak up that view from the terrace with a few glasses of wine and some food.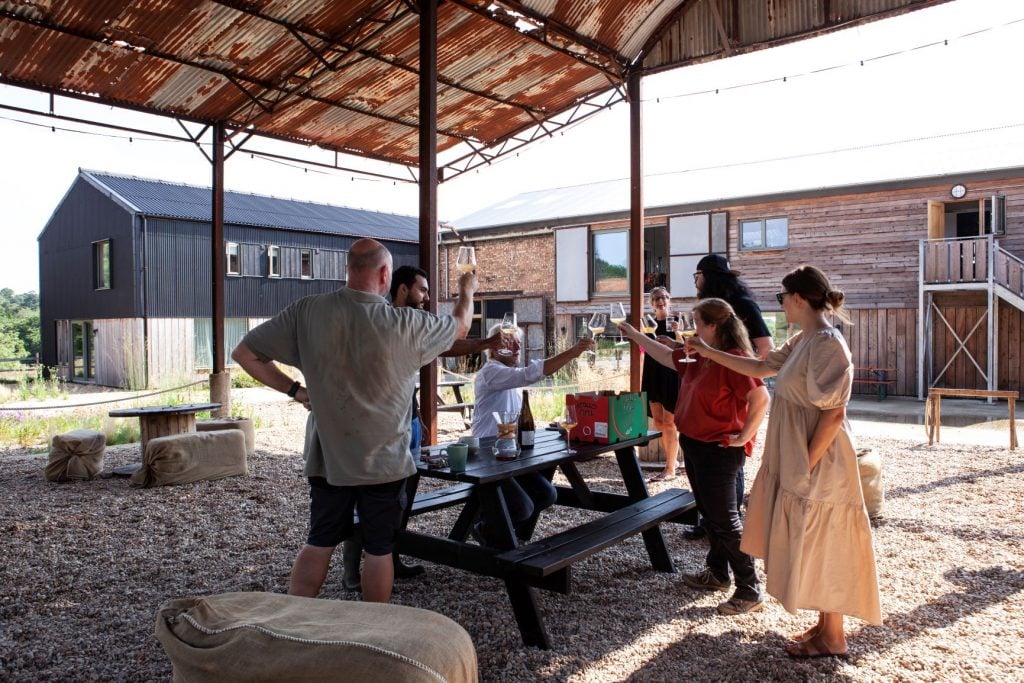 I've learned from bitter experience that children find wine tasting very boring which is why I've picked this place. While you taste and practise your best wine speak, they can eat pizza and run around. There are rooms and bell tents to sleep in in the summer. It's run by a maverick called Ben Walgate (seated above) who makes delicious idiosyncratic wine and cider using Georgian amphora and the like. There's a real sense of fun about Tillingham.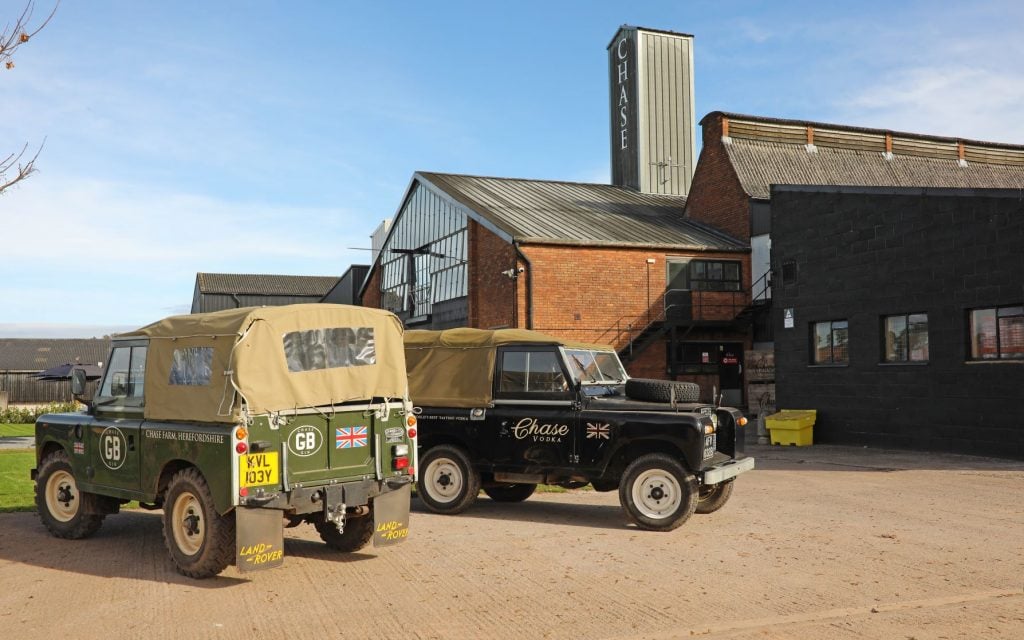 The Chase family is all about potatoes. First it was crisp, Tyrell's. Then they sold that business to do something a bit different, make vodka. And they turned out to be rather good at it winning awards left, right and centre. The distillery, set in the heart of Herefordshire cider country, now produces a range of spirits including gin, apple brandy and liqueurs. The distillery itself with its huge column still (once the tallest in Europe) at the centre looks spectacular and it's worth a visit even if you're not a booze nerd.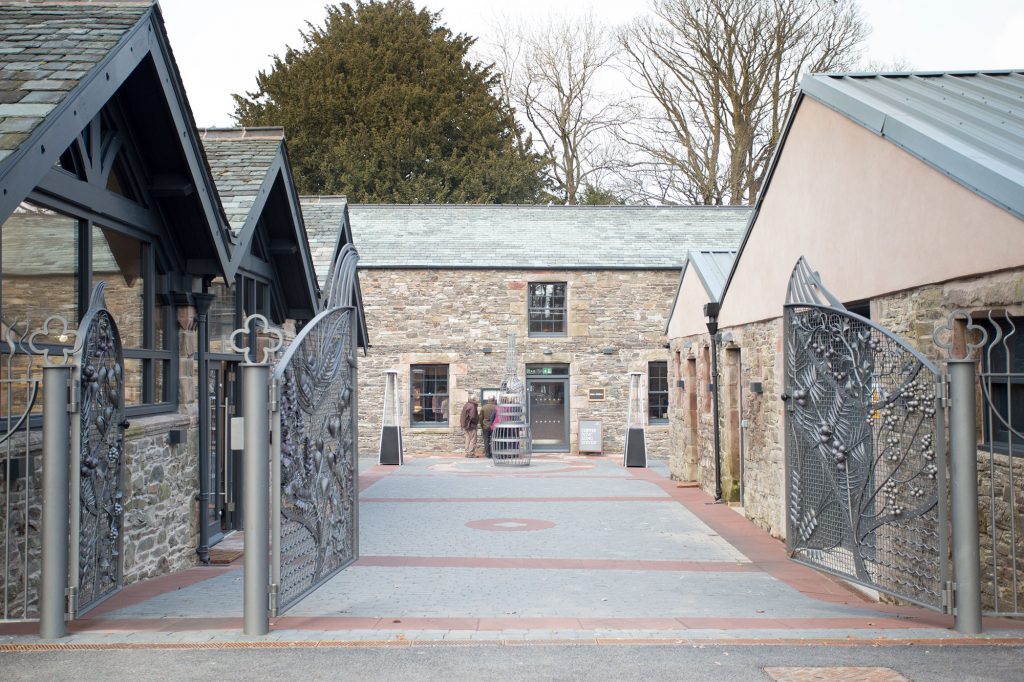 One of the perennial questions for tourists in England is what to do when it's raining in the Lake District, which is often. Well, instead of sitting in a tea room reading Wordsworth, you should instead visit the Lakes Distillery, makers of first class single malt whisky. It's really set-up for tourism with a fine restaurant and cafe on the site. Take a guided tour and then sample some of the sherry-cask whiskies created by ex-Macallan whisky maker Dhaval Gandhi. You won't want the rain to stop.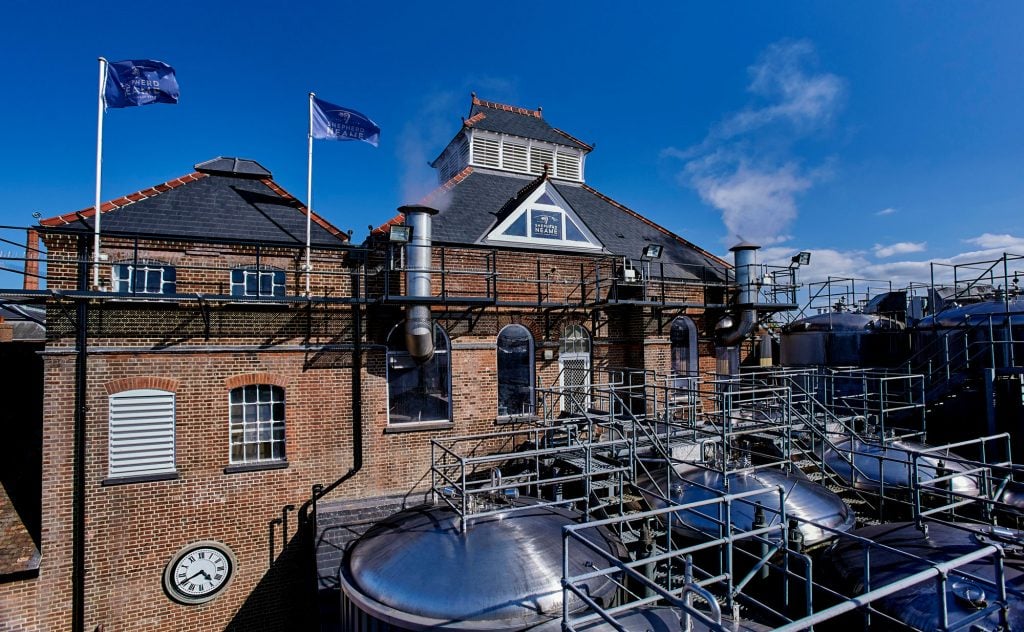 There's something magical about towns like Faversham in Kent that are dominated by a large family brewer. The sprawling Shepherd Neame site sits in the centre of this beautiful medieval market town and permeates the whole place with the sweet smell of malted barley. The company dates back to the 17th century and is still in family hands.It's the home of perhaps Kent's most famous beer, Spitfire, as well as great strong beers like Bishop's Finger and 1698.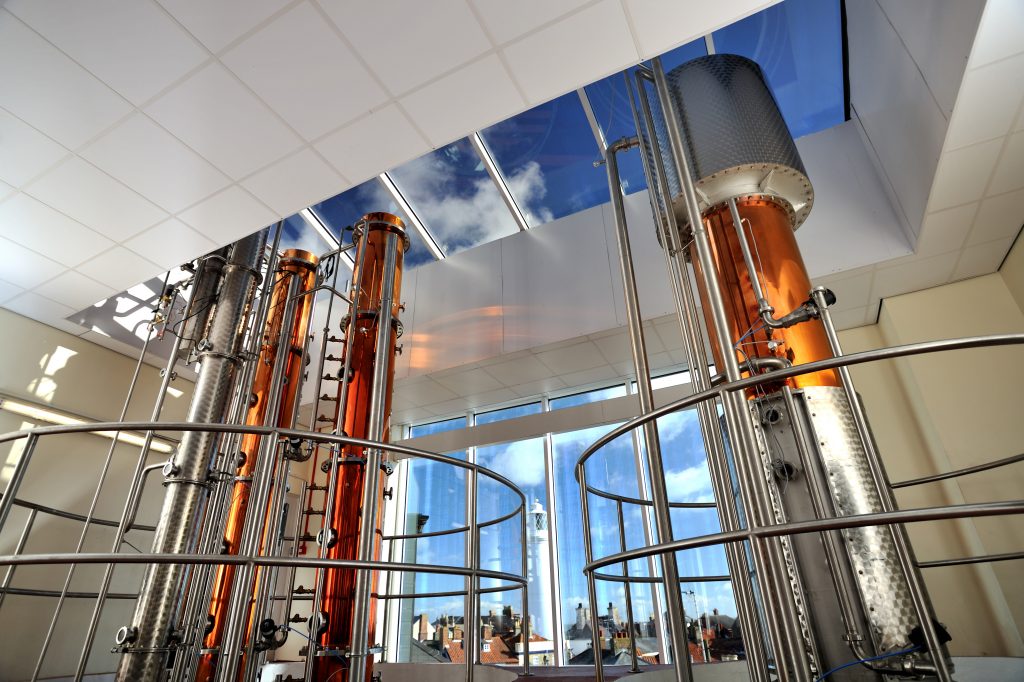 Another two for the price of one visit here as Adnams not only produces a delicious selection of Suffolk ales, but there's also a distillery. The company was a pioneer of English whisky when it began distilling in 2010, so they have some properly mature whisky now for you to sample. Our favourite is probably the malted rye. Adnams also has a wine merchant arms, so they've got the booze business pretty well covered. It all takes place in Southwold, one of the prettiest seaside towns in the country so we'd recommend staying for a couple of days. In a pub owned by Adnams, naturally.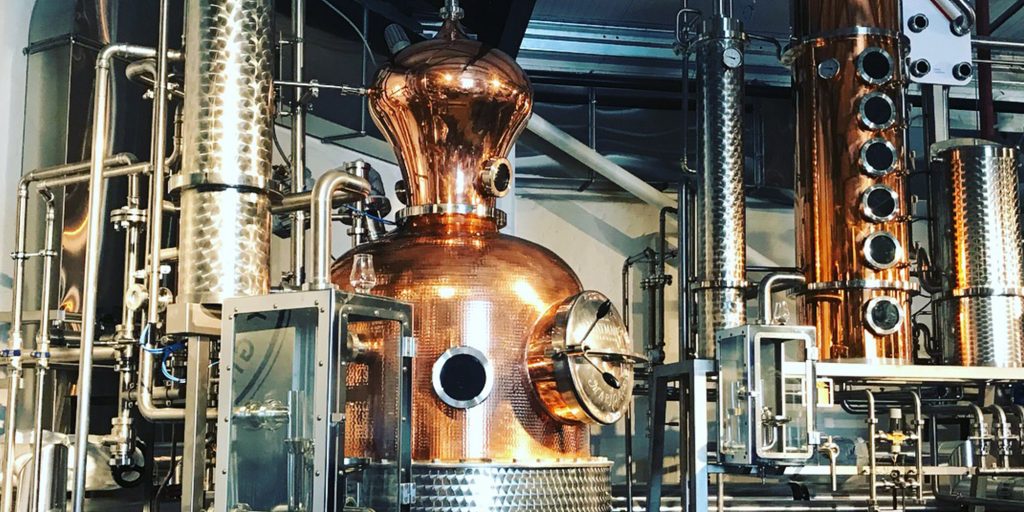 If you love gin then you have to visit Hayman Distillers in south London. The family has been distilling for generations, they are descended from James Burrough who created Beefeater gin, but the name Hayman's only appeared on a bottle in 2004. Then in 2018, they opened this gin palace in Balham to produce a range of true London dry gins. Visitors can learn about the history of distilling in the capital,  admire the gleaming stills, and find out how gin is made. Or if that sounds a bit too strenuous, you can just enjoy the best gin and tonic in London at the bar.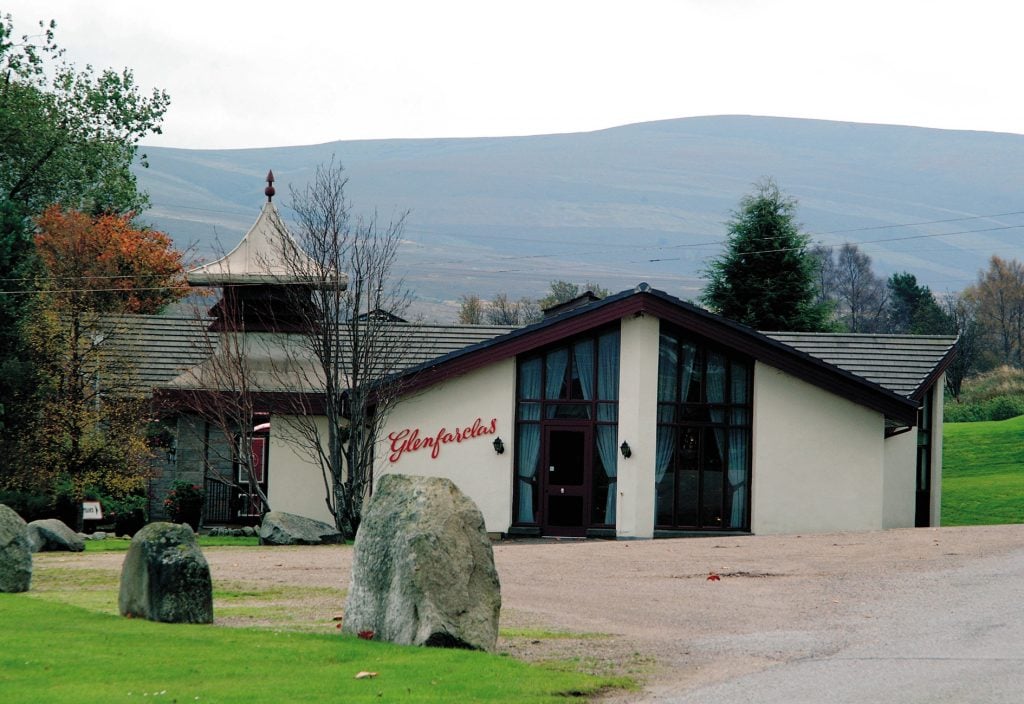 Whisky fans are spoiled for choice in Speyside, the home of Glenlivet, Macallan and Balvenie, but there's something particularly special about Glenfarclas. It might be because it's one of the very few single malt whisky producers that is family owned, by the Grant family since the 19th century. Or it might be because the old ways are preserved here, like direct-fired stills, long-ageing in sherry casks and damp earth-floored warehouses, not because they look picturesque but because they make whisky with character.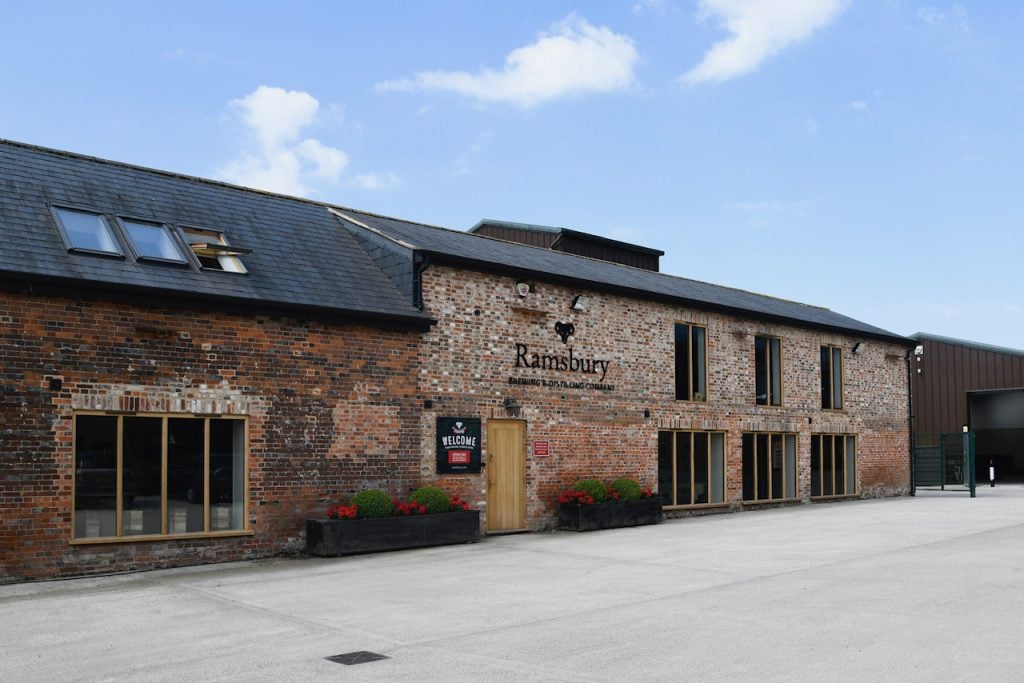 The Ramsbury Estate is a mecca for food and drink lovers. Covering nearly 20,000 acres of beautiful Wiltshire countryside, the farm raises cattle, pigs and deer, and grows wheat, barley, rapeseed, and other crops. Best of all, you can visit the on-site brewery and distillery which makes first-rate gin, vodka, and beer all made from scratch (no bought in grain alcohol here) largely using estate-grown produce. Nothing is wasted: leftovers from gin distillation are even used to cure venison to make charcuterie!