New data out today confirms what pretty much everyone already knew – when the sun shines on the UK, we head to beer gardens in our droves. During the near-tropical month of May, sales in pubs soared 3.5%!
We Brits love to talk about the weather. The only thing we adore more than talking/complaining/commiserating about it is basking in it when the sun shows its face. That, and drinking in it, of course.
And now there's proof! The boffins at Coffer Peach Business Tracker have crunched the sums, and we collectively spent 3.5% more in pubs during sunny May compared to last year. But while we flocked en masse to beer gardens up and down the land, restaurants suffered, reporting a 2.1% drop in sales on average.

'It's a familiar story. When the sun shines people head for the pub, or more precisely the pub garden," said Peter Martin, vice president of CGA, the business insight consultancy that produces the Tracker, in partnership with Coffer Group and RSM.
"In contrast, restaurants do better when it's dull and damp. Weather remains the biggest factor when it comes to sales in the out-of-home market. It's the way it is."
For years now pubs across the UK have faced tough trading conditions. Could May's news signal the start of a longer-term change? "With the World Cup under way and forecasters predicting more scorching weather to come, the pub sector looks set to enjoy a bumper summer – assuming England make it past the group stages," reckons Paul Newman, head of leisure and hospitality at RSM. Newman is an optimist.
Mark Sheehan, Coffer Corporate Leisure MD, agrees: "Better weather and a World Cup with a record 32 teams should see very strong trading for many pub businesses over the coming period."
Fancy recreating that pub garden vibe at home? Why not give these summery sippers a go…
Zymurgorium Extra Io's Footsteps Sweet Violet Gin Liqueur

Zymurgorium Extra Io's Footsteps Sweet Violet Gin Liqueur
Divine in Prosecco, delicious in an Aviation (shake 8ml of the gin liqueur with a similar amount of a cherry liqueur, 50ml dry gin and 15ml lemon juice with ice and strain into the receptacle of your choosing) or why not simply drizzle over ice cream?
Tapatio Reposado Tequila

Tapatio Reposado Tequila
A delectable sipping Tequila, but perhaps give it a go in a highball of sorts? Fill a highball glass with ice and stir, while adding 50ml of the Tequila, 15ml dry vermouth and top with ginger ale. You'll thank us.
Summer Fruit Cup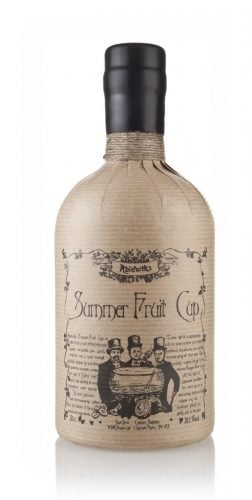 Summer Fruit Cup
Ideal with Wimbledon just round the corner. Simply half-fill a highball glass with ice, sliced cucumber and orange, quartered strawberries and a lightly bruised sprig of fresh mint. Then blend one part Summer Fruit Cup with two parts of Lemonade and add to the concoction.