We take a look at 2017's hottest summer spirits trends – based on what you're drinking right now.
With the sun presumably shining, what better way to toast the long summer days than with a top tipple? Whether it's holiday serves or sippers, a little liquid indulgence goes a long way to add to that sunny feel-good factor. And you, our wonderful customers, clearly agree. We shipped 60% more spirits bottles this June and July than during the same two months in 2016 – which means more of you than ever enjoyed a summer drink from Master of Malt.
But it's not all kicking back with a cocktail. We've spotted that you're a savvy bunch indeed, with your seasonal sipping choices well ahead of the curve when it comes to summer spirits trends. And this is especially true when it comes to agave-based drinks and Asian spirits.

While your hankerings for all things juniper fuelled one of the biggest gin booms we've ever seen (so far this summer we've sent more than 10,500 bottles out into the world – up 89% – and into your glasses), it's some of the lesser-known spirits that have really taken your fancy.
Agave awesomeness
Take Tequila. Once the sole domain of ill-judged volumes of shots and subsequent killer hangovers – never a wise idea – we've suddenly and collectively realised that good-quality stuff is delicious. Seriously tasty. And not just in questionable pool-side Margaritas as part of a nuts all-inclusive holiday. From Palomas to Spritz serves and blanco to añejo sippers, you're drinking more Tequila than ever – 164% more, to be precise.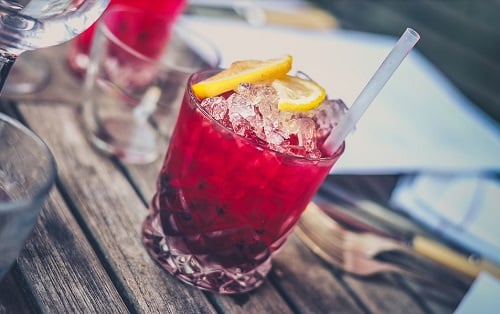 We know what you're drinking this summer – and it's not just poolside cocktails
And Tequila doesn't have the agave monopoly. Mezcal sales, too, have shot through the roof. Tequila's typically more 'artisan' cousin, mezcal differs in terms of production (it's made from one of 28 types of agave, compared to Tequila's one, and is usually cooked near an open fire for that irresistible smoky vibe), and everyone wants a slice of the pie. Pernod Ricard recently snapped up popular brand Del Maguey, while Bacardi splashed out on a minority stake in Ilegal. There's no real surprise – mezcal is a complex, distinctive spirit that is thoroughly wonderful. But you already know that – you collectively acquired 150% more bottles of Mexico's finest this summer. Just for context, Euromonitor reckons global Tequila and mezcal sales will climb by 30% by 2018. You're literally setting the trend.
Sho-who?
But agave libations haven't had it all their way this season. In fact, it was a duo of fine spirits hailing from Japan that topped the spirits charts for early summer imbibing. Sake (ok, it's not technically a spirit, but we love it) shifted 325% more bottles than in 2016, while fellow Japanese export shochu registered impressive 400% gains. Not familiar with the spirit? Shochu can be made from myriad tasty things including sweet potato (imo), barley (mugi), rice (kome), and is often distilled just once, meaning more of those gorgeous raw material notes shine through. Fun fact: some distillers outside of Japan are even having a play – including California's St George Spirits. And you know what? It's marvellous.
What next?
I'm writing this in the Northern hemisphere; it might be balmy* here, but it isn't summer everywhere. It's tricky to forecast 'seasonal' trends, because, let's face it, in our brilliant, hugely hyper-connected world, what we consume has far less to do with the weather. These days, we're just as likely to pay attention to what a friend or bartender has in their glass – or what they've put on Instagram – as what the forecast dictates we should be drinking.
That said, how we're drinking spirits is changing. Thanks to the rise of gin, premium mixers, including tonics, are also soaring (up 80% for us). And suddenly a mezcal and tonic is a great serve – and these lesser known spirits are immediately approachable.
Will these categories continue to grow? Absolutely. We're delighted to see these drinks begin to get the platform they deserve. Tempted by the trend but not sure where to start? Check out our, Tequila, mezcal and build-your-own Tasting Sets – and give sampling a go. Do jump on the bandwagon.
*I wish – it's August on paper but the view from the window screams autumn. #GreatBritishSummer.