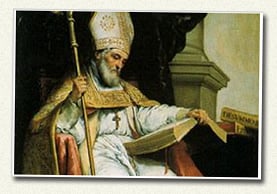 If you can cast your minds back to July of this year (has it really only been two and half months?), you might remember the magic and excitement of the Bloggers' Blend Competition (you can click here for a quick recap – but prepare for magic and excitement). Basically, we asked ten top whisky bloggers to create their own whisky blends, and then we asked you, the public, to judge which was the best. It was a very exciting time, notable by a proliferation of photos of Chihuahuas dressed as people on our blog.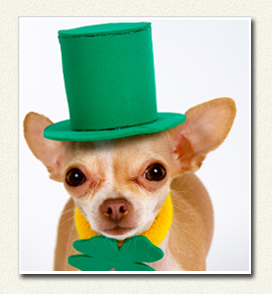 The RSPCA should be along any minute now…
After a frantic few weeks of voting, we finally reached a winner (which we did using the incredibly democratic AV system), settling on the rather smoky Blend I. We must say though, all the submissions from the bloggers were brilliant, but then that's kind of to be expected when you ask ten of the top spirits aficionada in the world to make their own whisky.
The next stage for us was asking all of the Bloggers who took part to "name that blend". They sent in their suggestions and we settled on a favourite, which can now reveal (the clue's in the title of this post, but let's pretend it's still a surprise). The blend will be (drumroll/drum-your-fingers-on-the-desk-dramatically)… "St Isidore". But who is this madcap saint and what was his MO?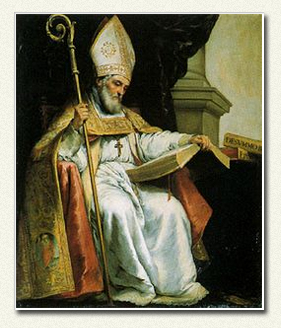 St Isidore, reading up on Object-Oriented Programming
Well, St Isidore is the patron saint of the interweb (and its users). Honestly this is true. The internet really does have its own saint. Sure, you might think, the majority of internet use isn't particularly saintly, but let's not delve into that here; we've got work to do…
Traveling back in time a couple of months ago, as soon as the blend was chosen, we made up a lovely vat-full of it. It's now been marrying for about two months, and it's tasting utterly sublime. But, whilst we can't wait to release it, we still need one last thing – the label!
So, in keeping with the nature of the Bloggers' Blend competition thus far, we want you (yes, you!) to design the label for the bottles, and we've come up with an ingenious way of enticing you.
Win Love and Respect!
We want you all to submit your own label designs to us, and in our usual democratic fashion, we and the bloggers will have a heated argument, ending in a tournament loosely based on the film Bloodsport.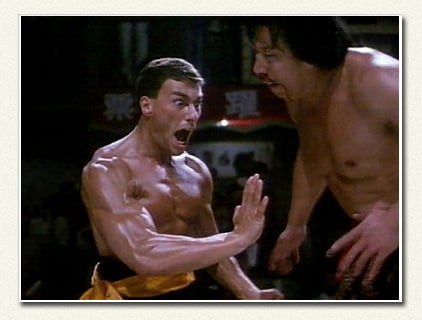 Good ol' fashioned democracy
The winning submission will receive a credit on the back of the bottle as well as the love and respect of the public at large. We know what you're thinking, "who needs love and respect?" And you're right. So…
Win £250 worth of Master of Malt Vouchers!
With this in mind, we'll also give you a whopping £250 worth of vouchers to spend on our shiny interweb-retail-store.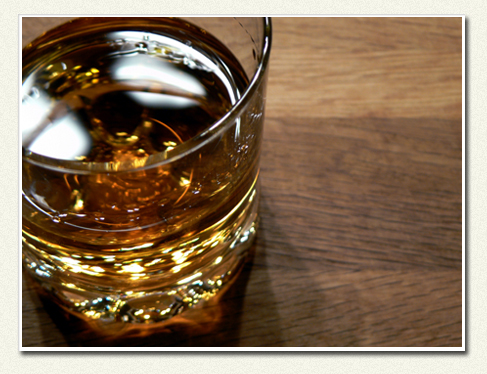 Mmm, the delicious taste of love and respect…
Your brief is simple: We want you to design the front label for the St Isidore blend. It must sum up the glory of St Isidore and the whisky blogosphere in general, whilst being as Monty Python-esque as possible.
All this religious stuff definitely won't have any negative repercussions for us
We have in our heads a picture of a stained glass window with the saint holding a sceptre, a whisky bottle and an Apple Mac. Or perhaps something inspired by this sequence from Tron, or that bit in Futurama when they go inside the internet (here and about a minute in). Literally anything you can think of, however wacky!
Once you've come up with a label design you're happy with, simply email it over to [email protected].
The boring technical stuff:
Dimensions: 10.5cm by 9.2cm
3mm bleed
Resolution: 300 DPI
CMYK Colour
The winner will be announced on the 5th October 2011, and the blend will be released for general sale shortly after!
Good luck!
– The Chaps at Master of Malt –