4 August marks the Birth of Champagne. Instead of celebrating this momentous day with a traditional birthday cake and candles (although you can partake if you wish), why not join us as we unpick the Birth of Champagne backstory – with a glass in hand, of course.
Fan of all things fizzy? Then you might be interested to know that 4 August is a pretty vital day when it comes to the history of sparkling wine. It's the Birth of Champagne – so roll up and celebrate!
Not that I need an excuse to drink a glass of fizz, but what's this Champagne Day all about?
4 August 1693 was the day when Benedictine monk Dom Perignon is alleged to have said "I'm seeing stars" after inventing sparkling Champagne in the cellars beneath Abbaye Saint-Pierre d'Hautvillers. It's a lovely story and has surely helped shift pallets of Champagne but it's almost certainly a fabrication made up later by another monk, Dom Grossard, around the time of the French Revolution.
Though an important figure in the history of viticulture, there's no evidence that Dom Perignon made a sparkling wine. In fact, he would have worked very hard to prevent bubbles as these would be seen as a fault in still wine.
So who did invent Champagne?
There's strong evidence that sparkling wines were actually invented by an Englishman or Englishmen. In order to make wine sparkle you need to make it referment in a sealed container so that the bubbles of carbon dioxide produced are absorbed into the liquid. This produces a lot of pressure (in modern Champagne about the tyre pressure of a London bus). Early bottles would break under the pressure but a strong new type glass was invented in England around the 1630s, probably by a rogue called Sir Kenelm Digby (his picture hangs in the National Portrait Gallery). With these new strong bottles, English scientists began trying to make wine and cider sparkle.
Something like the modern technique of adding sugar to wine to cause a second fermentation, bottling and sealing was outlined in a paper given to the Royal Society in 1662 by Christopher Merret (sometimes spelt Merrett) where he wrote of adding "vast quantities of sugar and molasses to all sort of wines to make them drink brisk and sparkling". This is, roughly, how Champagne is made.
So we invented Champagne? Hurrah for England!
Well, not so fast. The techniques pioneered by English scientists would have been very erratic. Often you'd get no bubbles or you'd just get one big burp of a bubble, sometimes you'd get too much pressure and the bottles would explode. The liquid would also be cloudy with yeast cells like traditional French cider today. It was very far from the pristine product we know and love. In the early 19th century most Champagne production was red wine. Sparkling wine was a rarity.
It was the French who perfected sparkling wine wasn't it?
I'm afraid so. It took a better understanding of fermentation from scientists such as Louis Pasteur so the bubbles could be controlled – i.e. less exploding bottles. But the person who probably did the most to turn sparkling Champagne from an erratic handmade item to a global luxury brand was Barbe-Nicole Clicquot, better known as Veuve (the widow). She took over her husband's firm when he died in 1805 and pioneered techniques for making a pure, bright product efficiently and, most importantly, consistently. She employed salesmen, proto brand ambassadors, all over the world to sell her superior product.
Right let's celebrate. Champagne anyone?
Not yet! Cliquot's wines would have been sweet and fortified, like a sort of sparkling sherry. Her biggest market were the Russians who drank it after a meal. But in the mid-19th century Britain, booming from the Industrial Revolution, became the largest market. The British in new-fashioned hotels wanted something to drink during the meal so gradually the wines became drier. 1865 was the first vintage where Brut – bone dry Champagnes – were shipped to London.
Ok then so who did invent Champagne?
No one person can claim the credit. It was an Anglo-French collaboration. A bit like Concorde. Here are some great wines to celebrate the Entente Cordiale.
Taittinger Brut Réserve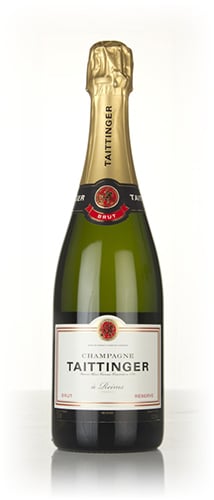 Taittinger Brut Réserve
The Germans also helped create Champagne. Like many of the big names of Champagne such as Krug, Mumm and Bollinger, the Taittinger family were originally German but they are now as French a Charles De Gaulle. The brand's classic non-vintage is made in a delicate floral style with gentle appley notes.
Veuve Clicquot Brut Yellow Label

Veuve Clicquot Brut Yellow Label
We had to put this in to honour of the great Widow herself, who we can thank probably more than anyone for Champagne. The Yellow Label is such a familiar sight that it's easy to overlook, which would be a shame because it's better than ever. Rich and fruity, it's a real crowd-pleaser.
Laurent-Perrier Cuvée Rosé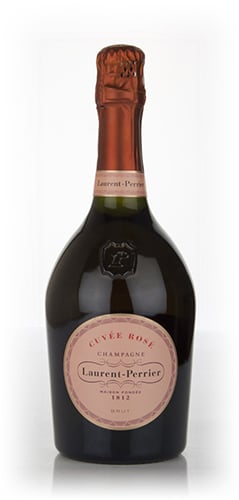 Laurent-Perrier Cuvée Rosé
The most famous rosé Champagne is made from very gently pressing red grapes so that some of the colour of the skins gets into the wine. The result is packed with subtle Pinot Noir flavours of red cherry and raspberry.
Ruinart Rosé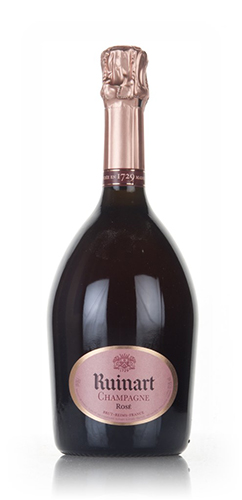 Ruinart Rosé
In contrast this rosé is made by adding a tiny bit of red wine, once the speciality of the region, to white wine to give it a beautiful pink tinge. There are flavours of strawberries and cream with a delightful toasty yeasty quality on the finish.
Paul Dethune Brut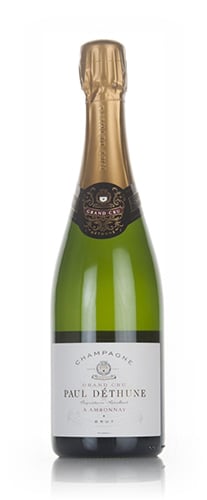 Paul Dethune Brut
The big names of Champagne do own some vineyards but also buy in a lot of fruit. In contrast Paul Dethune is a grower Champagne house meaning that all the grapes used come from the producer's own vineyards. This is in a taut lemony style which goes beautifully with seafood.
Pol Roger Blanc de Blanc 2009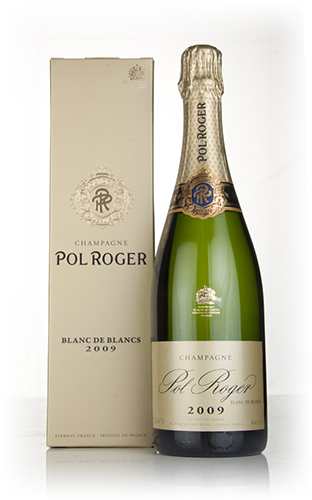 Pol Roger Blanc de Blanc 2009
Pol Roger was Winston Churchill's favourite Champagne, something that the house is rather shy about telling us about. This is its Blanc de Blanc, so it is made only from Chardonnay grapes. It's lean and intense, a bit like drinking a sparkling Chablis.
Louis Roederer Brut Premier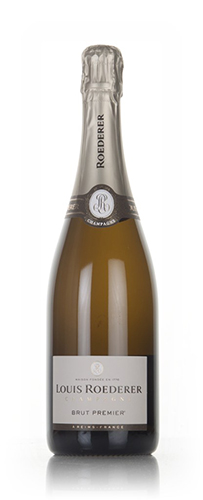 Louis Roederer Brut Premier
Another originally German name, Roederer is the maker of the legendary Cristal luxury cuvee which is out of most of our budgets. Happily, its 'ordinary' non-vintage has much of the richness and magic of its big brother but at an affordable price.
Bollinger Special Cuvee

Bollinger Special Cuvee
Lily Bollinger who ran the company from 1941 to 1971 is another one of the great ladies of Champagne. Today it's one of the few modern Champagnes still fermented in oak. Expect big bold flavours of baked apple, yeast and nuts for a truly sumptuous experience.
Larmandier-Bernier Longitude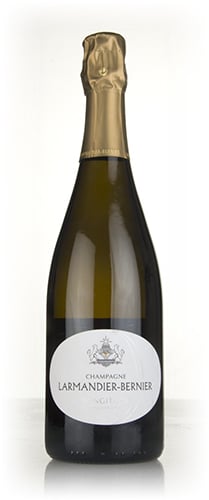 Larmandier-Bernier Longitude
Another grower Champagne, this is only made only from Premier Cru vineyards in the Cote de Blancs region, the best area for growing Chardonnay. This has a touch of Marmite on the nose and then it's wonderfully creamy and long on the palate with fine bubbles.
R de Ruinart Brut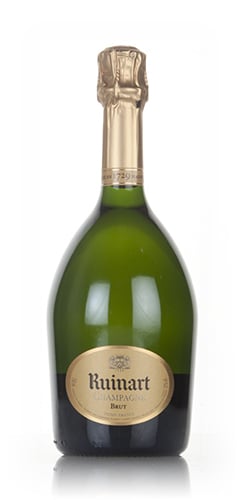 R de Ruinart Brut
Ruinart is the oldest Champagne house founded way back in 1729. I couldn't resist slipping another one in from this producer because I had a glass of this recently and was knocked out by how good it was. Rich and biscuity, it's a wine that never fails to deliver.