Keen on continuing your New Year's health kick? Sounds like you're in need of some delicious non-alcoholic and low alcohol cocktails. Bartender and entrepreneur JJ Goodman – the man behind London Cocktail Club – has you covered with these nutrient-rich (and protein-packed) serves…
Dry January is almost over, and there isn't a soul across the nation who isn't grateful for the sweet release of February. If you haven't been been actively participating in a month-long abstinence, you've been at the mercy of friends and family that are, along with their elaborate 'non-drinking' plans. No, I don't want to learn pottery, or try taxidermy, or have a crack at flower-arranging. Just take me to the pub please.
I'm joking, of course. Not only are there myriad health benefits associated with taking a step away from the sauce from time to time, but there are also plenty of fantastic non-alcoholic alternatives to decorate your glass with on designated dry (or dryer) days. Bartenders we are not, so we turned to London Cocktail Club founder (and author of brand new book, Kitchen Cocktails) JJ Goodman for inspiration.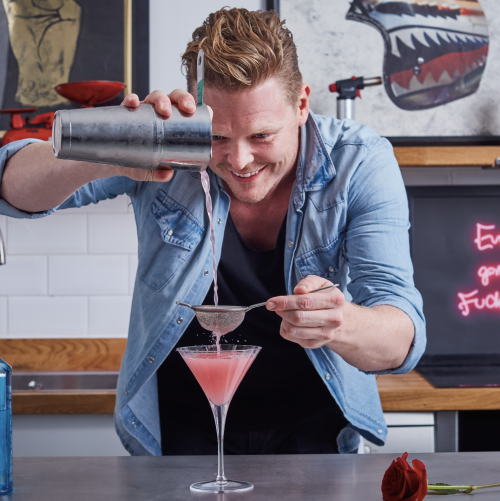 Say hello to JJ Goodman!
His easy-to-make creations below, called Iron Man and Victoria's Secret, are certainly different to typical virgin serves. "I really wanted to come up with something more exciting than your quintessential Virgin Mary," explains Goodman. "My book is all about cocktails you make at home in your kitchen, with ingredients you can buy from your local supermarket or corner store."
"I also wanted a heavy focus on nutrient-rich non-alcoholic drinks," he continues. "If you're not drinking alcohol, then you're most likely focused on living a healthy lifestyle, so I've created cocktails that will replenish and invigorate you."
The industry's approach to ingredients has certainly changed over the last few years. I can't imagine a bartender making a drink with agave syrup or kale five years ago. This is because we live in an era where people really care about what they're putting into their bodies, Goodman explains.
"It's no longer good enough to pop ingredients into a shaker without thinking about where they have come from, their nutritional benefits, and how their production has impacted the environment," he says. "In addition, bartenders have become so much more creative and resourceful. It's an exciting time."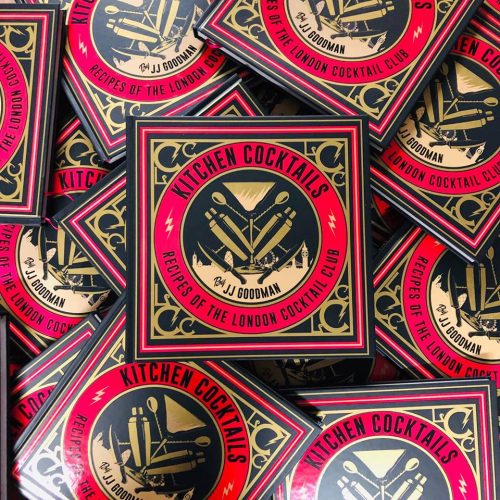 Goodman's new book, Kitchen Cocktails!
In the last few years, sustainable, organic and locally-sourced have become industry buzzwords. Will 2019 be the year our drinks get jacked, I ask Goodman? "I'm not so sure it's the year of the high-protein cocktail," he says, "but with there being a massive rise in people joining gyms and training more frequently, having drinks that focus on specific nutritional elements – whether it be high in protein, electrolytes, or antioxidants – is something you may see."
And if you making the cocktails a little boozy, what should you add to the mix? "Jack Daniels for the Iron Man, without question!," says Goodman. "The combination of nuts, milk, honey and bananas combined with Tennessee whiskey results in an awesome hard shake-style drink. For the Victoria's Secret, I would say a little Grey Goose vodka – it's essentially a skinny drink, so we don't want to be adding unnecessary extra calories."
Raring to go? You'll find the recipes for non-alcoholic serves Iron Man and Victoria's Secret below, along with two low-abv cocktails from the co-founder of Banks Rums – and acclaimed US bartender – Jim Meehan.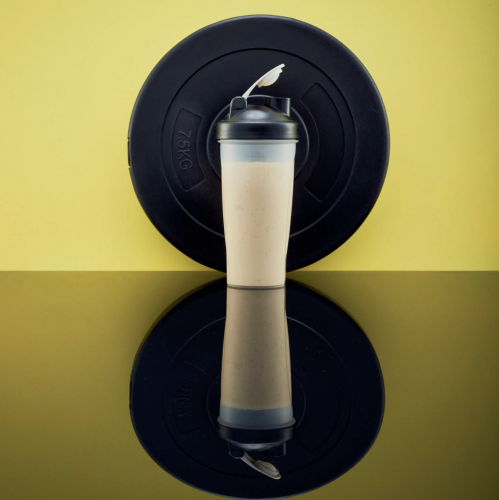 The Iron Man cocktail
Iron Man
Ingredients: 20g cashew nuts, 20g almonds, 2 bananas, 50g whey protein powder, 150ml almond milk, 30ml runny honey, 20g peanut butter, 10ml lemon juice.
Method: Blend all ingredients with four ice cubes for one minute, and garnish with an arm flex.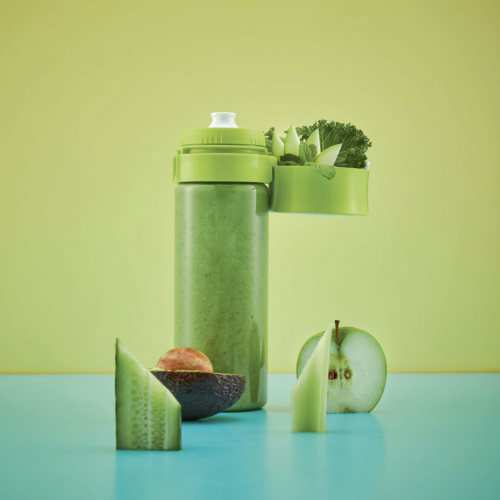 The Victoria's Secret cocktail
Victoria's Secret
Ingredients: 1/2 avocado, 25g celery, 50g cucumber, 6 mint leaves, 20g kale, 150ml apple juice, 20ml agave syrup, 30ml lime juice
Method: Blend all ingredients with two ice cubes for 30 seconds and serve in an eco-friendly water bottle.
Garnish: Kale, apple or cucumber.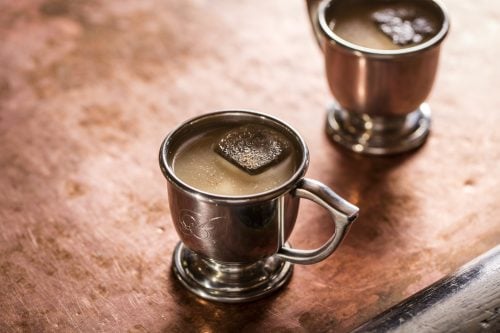 The Oat Milk Punsch cocktail
Oat Milk Punsch
Ingredients: 60ml Oatly oat milk, 50ml Banks 7 Golden Rum, 30ml Kronan Swedish Punsch, 15ml maple syrup.
Method: Stir with ice and strain into two chilled punch cups filled with ice cubes.
Garnish: Freshly grated nutmeg on each cup.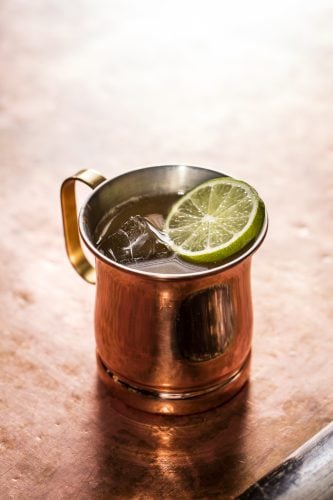 The Macrobiotic Mule cocktail
Macrobiotic Mule
Ingredients: 90ml Health Ade Ginger Lemon Kombucha, 50ml Banks 7 Golden Rum, 15ml Benedictine, 15ml lime juice, 1 dash Angostura Bitters.
Method: Build in a chilled mule mug filled with ice.
Garnish: Lime wheel.
Thirsty for more? Goodman's new book, Kitchen Cocktails, is loaded with delectable seres (of both the alcohol and non-alcoholic variety). You can buy it from kitchen-cocktails.com for £29.99.