It can be tough to figure out what to get the booze lover in your life when there's so much choice. So let the Master of Malt team give you a hand. Here are our staff picks for Christmas.
It's that time of year where you really need to start ticking off your Christmas list and getting gifts under the tree. But sometimes we all need a little inspiration to help us on our quest to find the perfect present. We're booze mad here at Master of Malt (responsibly, natch) so to help you out, we asked the team what they want from Santa this year. If you want to know what's delicious and desirable this year, then look no further.  
Our staff picks:

These guys first popped up on my radar a few years ago when the news of their acquisition by Pernod Ricard broke. I'm always looking for new distilleries that put the quality of the product first; which is sometimes difficult for a new business to achieve. Enter Rabbit Hole, with a focus on interesting mashbills and top quality casks, this distillery should be of interest to anyone into innovative American whiskeys. I've really enjoyed the Heigold Straight Bourbon, it's a chunky 47.5% ABV with a high rye content (25%) making it perfect to sip in winter, but equally has the power to make a delicious Manhattan.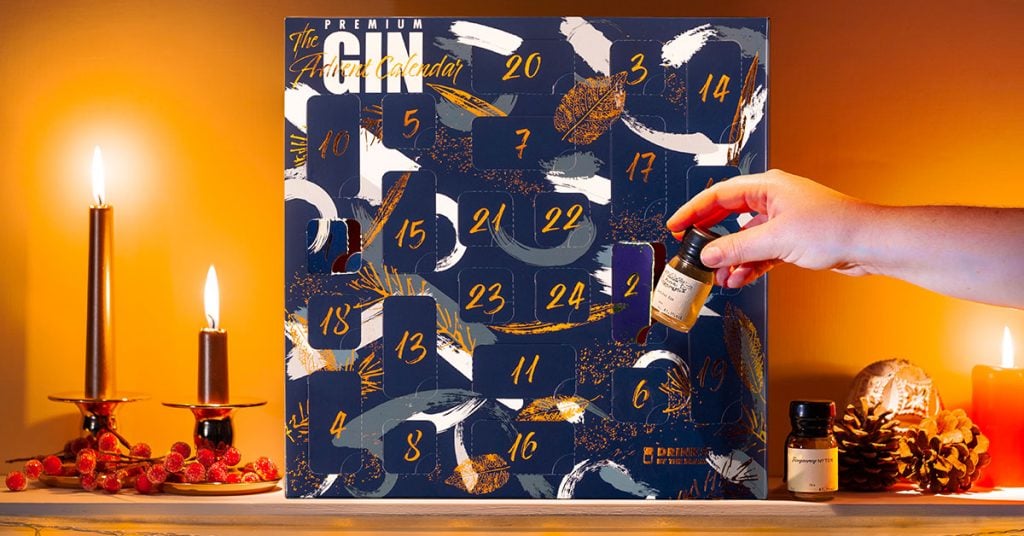 I'll be counting down to Christmas with a Premium Gin Advent Calendar. I've been marking down the days on my normal calendar, waiting for 1 December so I can get started on trying all these gins and am looking forward to getting a load of new ones under my belt! I'm all stocked up on tonic, garnish options, and ice, so no matter what is behind each door (I've been trying to avoid finding out!), I know it'll be a stunning serve every day til Christmas.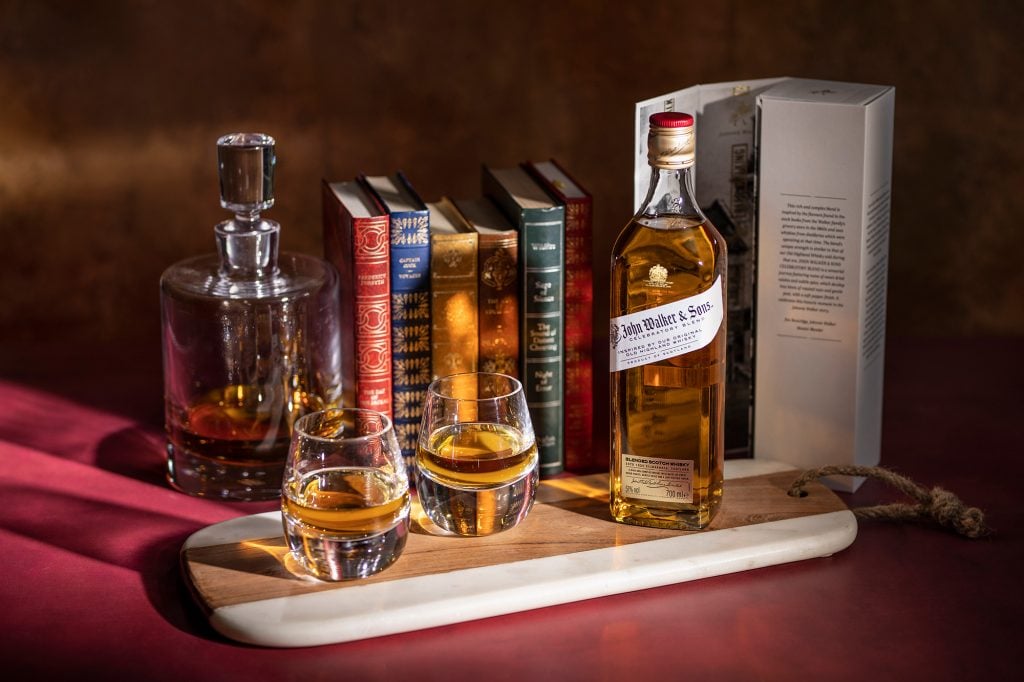 This was inspired by John Walker's original Old Highland Whisky and was released last year to celebrate the 200th anniversary of the brand. I tried it alongside some seriously fancy Johnnie Walkers selling for hundreds of pounds a bottle, yet it was this one that shined the brightest. With its rich honey, toffee and marmalade profile, there are clearly some excellent mature malts and grains in here, but it only costs £55 a bottle. I'd take this over Blue Label any day. It's gorgeous neat or just with a splash of fizzy water for the ultimate Whisky & Soda. I've never seen a bottle in our house disappear so quickly.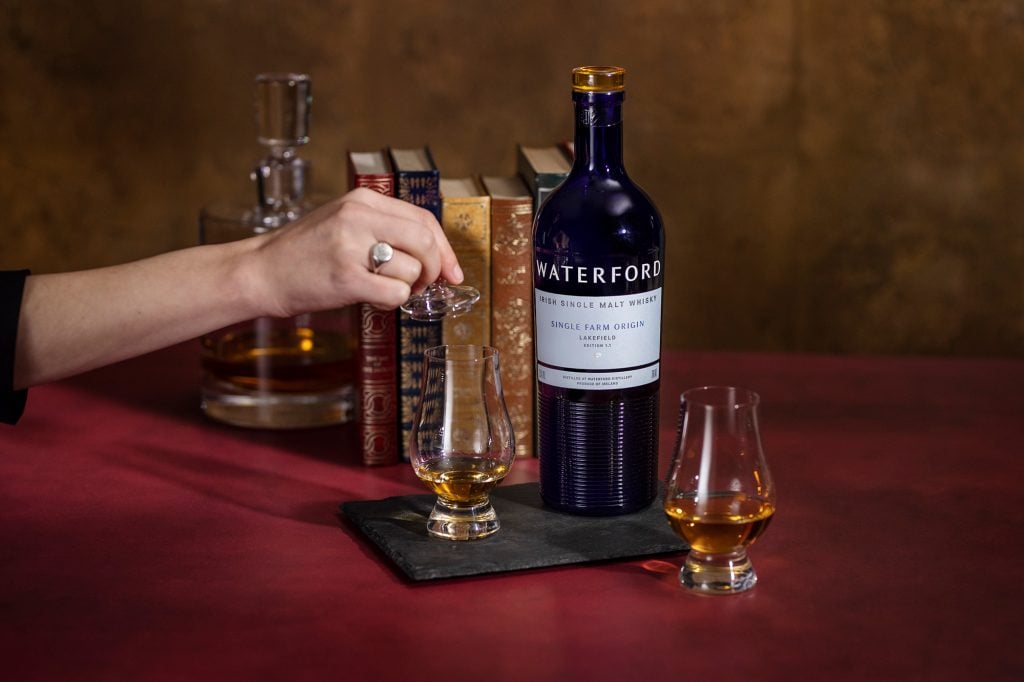 For a bottle that I would be as equally glad to receive for Christmas, as I would be all warm and fuzzy if I gave it to someone else, I've picked out the Lakefield 1.1 from Ireland's Waterford Distillery. The effect that terroir can have on spirits is something that fascinates me – and it's an aspect of spirit production that Waterford has really focused on, and pushed to the forefront of people's attention. I've never had the pleasure of visiting the Lakefield Farm in County Laois, but in my mind's eye, it seems like it would be a nice place to spend Christmas, so a single malt made from barley grown exclusively there should be splendid, after a nice big dinner and a brisk winter's walk. I might even pop some in a hip flask to take on the walk. It's Christmas, after all.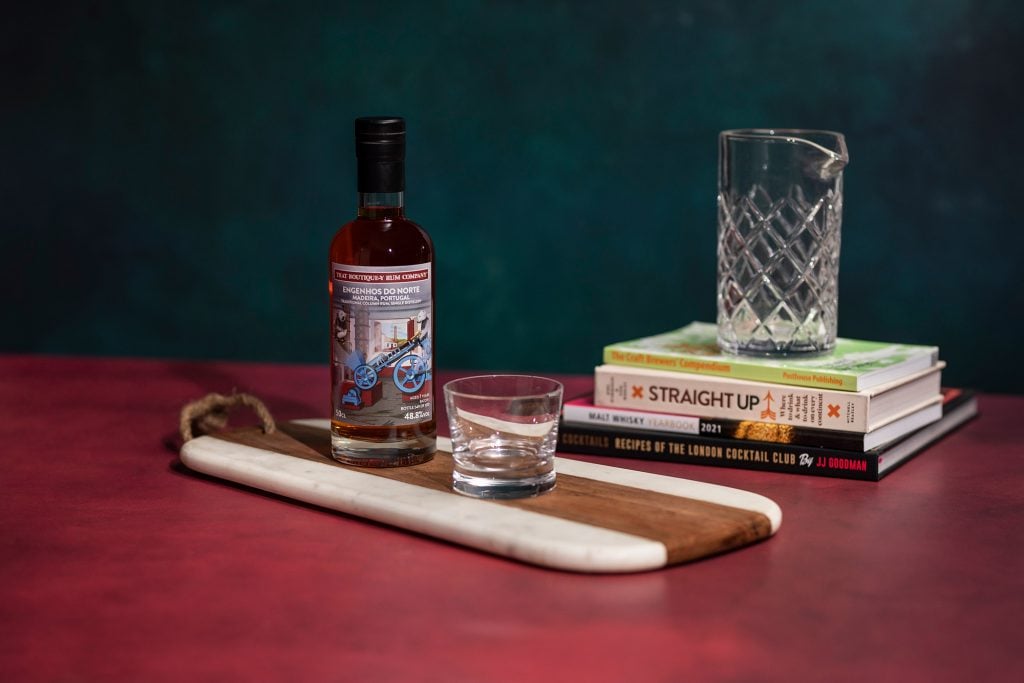 That Boutique-y Rum Company are masters at finding expressions you never knew existed and sourcing rum from the places you least expect it. Did you know Portugal was home to fine rum, for example? More specially, on the island of Madeira all kinds of delicious sugar cane juice rums are made, including this 7-year-old expression that was produced at Engenhos do Norte. It's got a beautiful, mellow fruitiness as well as spice and salinity that makes it unlike a lot of rum you'll have ever tasted. And, fun fact, the sugar cane is milled by steam engines – like the one you can see on the label.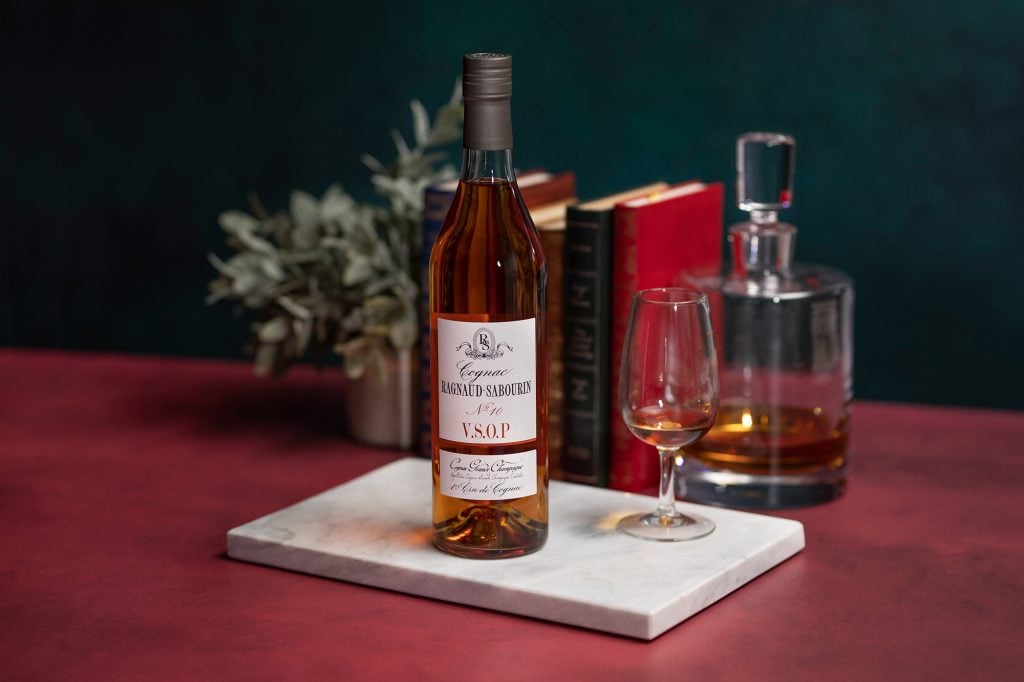 Ragnaud-Sabourin is a historic house of Cognac which was founded in 1850 by Gaston Briand and Marcel Ragnaud. Today, the latter's descendants, Annie Ragnaud Sabourin and her son Olivier, are responsible for all aspects of production and ageing, making spirit from grapes that come exclusively from the vineyard called Domaine de la Voute, which is in the Grande Champagne area and classified Premier Cru. They make limited quantities of the highest quality Cognac, which is always bottled as vintages without any blending between years and without any additional sweetening or colouring. Lot no.10 is a great example of what they do best, a 100% Ugni Blanc VSOP aged for at least 10 years, thus exceeding the minimum ageing conditions for VSOP (four years), and displaying fantastic soft vanilla, floral and fruit flavours.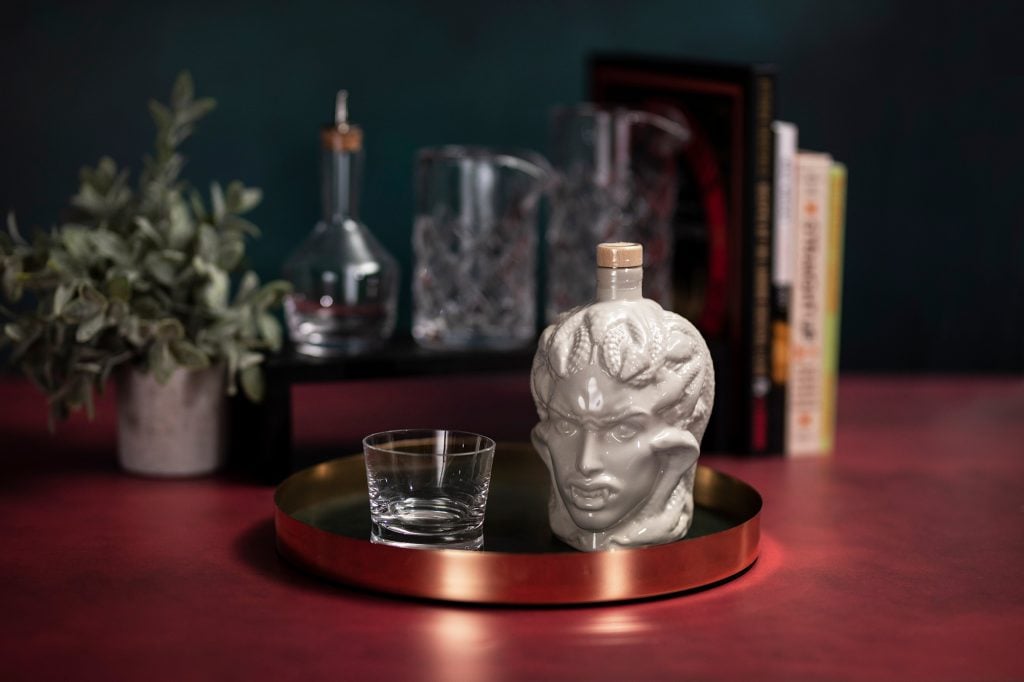 This year under my tree, I wish to get Stone Gaze Rhubarb & Raspberry Gin. The bottle is stunning and is modelled after Medusa, one of the most famous figures from Greek mythology, and I think this bottle would fit perfectly inside my cabinet. The mix of rhubarb and raspberry is a perfect match, as the latter gives the fruity, fresh taste while the former brings a bit of sour for balance. For me, it's an excellent accomplishment of both design and taste.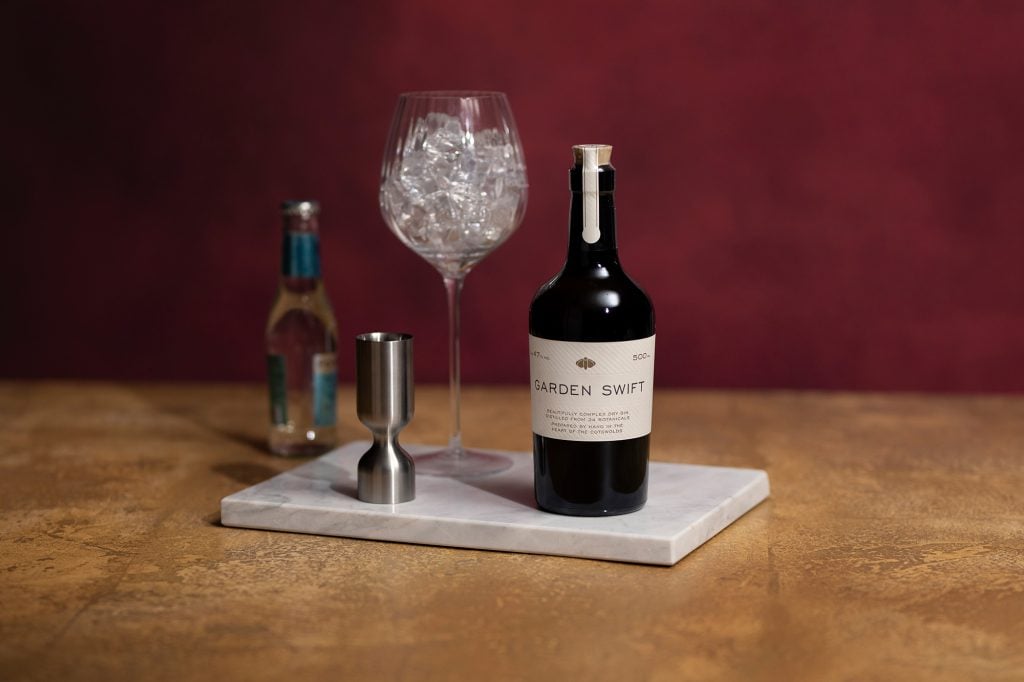 I sometimes feel like my tastes don't align with the seasons that well. During the sweltering heights of summer I can often be found eating steaming hot bowls of chilli, and during frosty winter evenings, I'll be chomping on a Caprese salad filled with woefully out of season tomatoes. So, with that in mind, it's not really much of a surprise that instead of an intensely sherried whisky or rich cream liqueur, the bottle at the top of my Christmas list is Garden Swift Gin from the Capreolus Distillery. Hugely complex and flavoursome, with loads of fresh floral and orchard fruit notes, it's a bit like being out in the country on a sunny summer afternoon. I'd be very happy making a Gin and Tonic with this on a crisp Boxing Day evening.
After the devastating news that Patron Tequila had discontinued its coffee liqueur, I had to source a new one. Enter Vivir Coffee Liqueur! I'm a big fan of Espresso Martinis and Christmas is one of the best times to make them. The nutty and fruity notes lend particularly well to my favourite dark roast coffee and the smoky-sweet aroma makes me think of getting toasty by the fireplace at Christmas.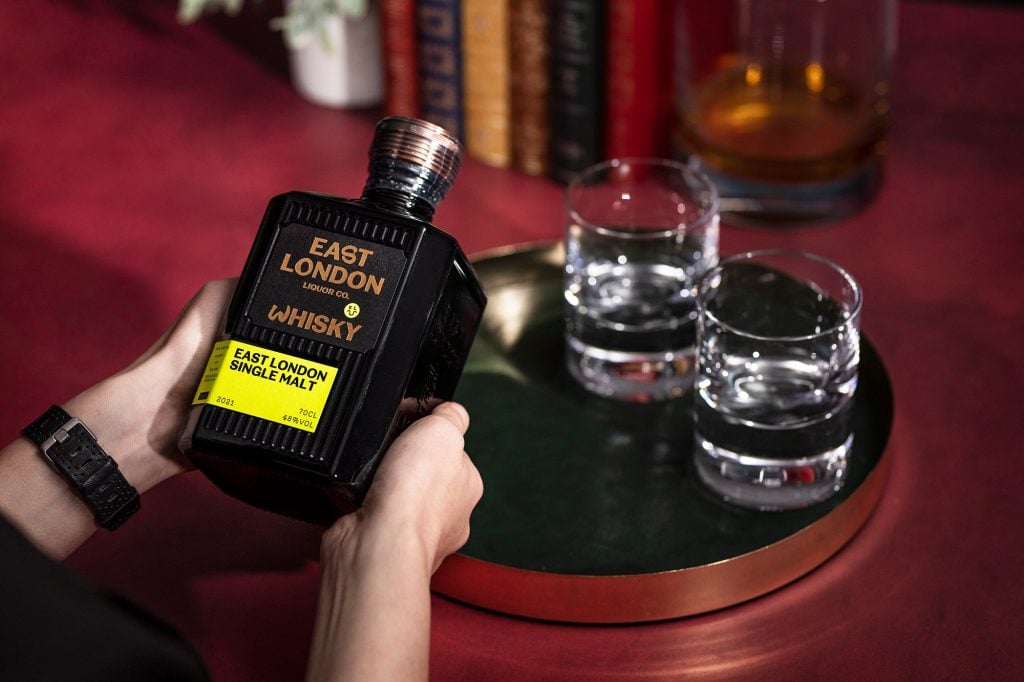 This year I am wishing for the East London Single Malt. I managed to bag myself a sample of their latest single malt release and I thoroughly enjoyed the chocolatey, peanut butter and almond flavours. Now I am hoping to convince Santa to supply me with 70cl's of the good stuff.