Jetting off somewhere exotic? Milling around in departures? Put down the giant Toblerone and step away from designer perfume – the travel retail spirits department is likely worth a visit…
A departure lounge is a strange little experience, isn't it? You're stuck in limbo, not quite on holiday, not quite home, held in a large brightly-lit pen where everything is perpetually open.
The most marvellous thing about it, we're sure you'll agree, is the spirits department. Here our favourite producers become daring, rolling out exclusive (and often, unusual) line extensions and creative sampling stations – virtual reality distillery tour, anyone?
Around this time every year, brands both established and new gather in Cannes, France, to debut their travel retail innovations at the Tax Free World Association (TFWA) World Exhibition & Conference, so we've picked out four we deem to be particularly exciting.
While our fastidious readers will point out that we are not a travel retailer, we know that many of you are interested keeping up with the channel and its creative releases, not least because they may eventually end up finding their way to us (and therefore you) in the future. Essentially if you like what you see, keep an eye out…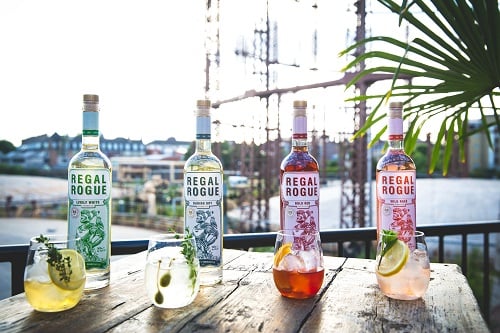 Great stuff from those Rogish Australians
Regal Rogue
Australian vermouth line Regal Rogue is a MoM favourite and has now made its travel retail debut; a move that, on a wider scale, represents just how far the channel has come in the last few years when it comes to booze. Described as "a celebration of Australian wine", and made with native aromatics sourced from Aboriginal farmers, Regal Rogue is turning aperitif hour upside-down with its new-world range. "Most trips are led by exploring and discovering new food and drink," says founder Mark Ward, "we'd like to complement that at the airport where the trip begins".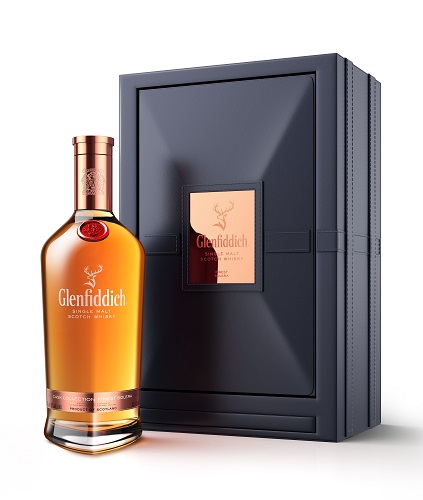 Glenfiddich is all about those casks in TR
Glenfiddich Cask Collection Finest Solera
This is the latest release in Glenfiddich's travel retail exclusive Cask Collection Series, and it's a goodie. Malt master Brian Kinsman has picked a bunch of bourbon and American oak casks from Glenfiddich's stocks and married them using the brand's tried and tested Solera process in a 2,000 litre tun. Finest Solera is also the first in a series of rare whisky releases in collaboration with crystal glassware manufacturer Baccarat – watch this space.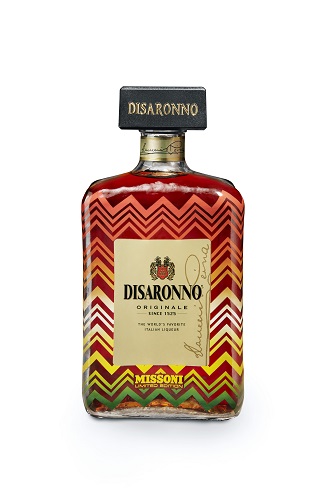 Disaronno looking sharp
Disaronno wears Missoni
The amaretto-flavoured liqueur we know and love, but with a designer coat on. For the fifth consecutive year Disaronno has partnered with an Italian fashion house – this time, Missoni – to soup up its bottle with a zig zag design that resembles an exceptionally slick Seventies Christmas jumper. If you're desperate to get your mitts on one, they're already available in airports across the Americas, Europe and the Gulf, as well as on various cruise lines.

An Irish-Caribbean hybrid
Tullamore D.E.W. XO Caribbean Rum Cask Finish
We love a rum cask finish here, and this particular creation sounds like some sort of tropical holiday trifle. In the name of innovation, Tullamore D.E.W. has aged its triple-distilled, triple blend, triple wood-matured Irish whiskey in first fill Caribbean oak casks previously used to age Demerara rum. The resulting liquid offers vanilla, oak, citrus, ripe bananas and a little spice on the nose, according to the brand, while on the palate you can expect deep caramel, banana, dates and raisins.
Well, there you have it! Next time you're wandering aimlessly around departures, keep your eyes peeled. And check back on our New Arrivals feed… We like travel retail products too!