It's always a big deal when we get a new single field, single harvest Tequila in from one of our favourite producers. Introducing Ocho Tequila Blanco El Tigre 2021!
We were very fortunate enough earlier this year during Lockdown II (or was it III?) to spend an evening tasting with Jesse Estes from Ocho Tequila on Zoom. Sadly, Jesse's father, the great Tomas Estes, had died just a few days before, but Jesse was adamant that the event would still go ahead. 
As you can imagine, it was an emotional evening but for Estes it was important that he carries on his father's work, spreading the word about single harvest and single field Tequilas, like Ocho Tequila Blanco El Tigre 2021, which has just arrived at MoM Towers.
The Ocho story
Tomas Estes' love of Tequila began when he first visited Mexico in the 1960s. While at college in Los Angeles, he spent much of the time south of the border visiting bars and, according to this interview, getting into trouble. It took him a while, however, to find his true calling. He had a varied career after graduating in 1967 as a teacher and, oddly, as a wrestling coach. But his life changed when he visited Amsterdam in 1970 and eventually opened a Mexican restaurant in the city in 1976 called Pacifico. 
This was at a time when Mexican food, drink, and culture was virtually unknown outside the Americas. He opened a London branch of Pacifico in Covent Garden, the first Mexican restaurant in Britain in 1982, which is still going. It proved a hit with celebrities, with Queen (the band) and Hunter S. Thompson both photographed there. At one point Estes had 17 restaurants in Holland, England, France, Germany, Italy, and Australia.
Tequila ambassador
All the time, Estes was visiting Mexico learning about Tequila and bringing that knowledge back to Europe. His bars sold a huge range of high-quality agave spirits at a time when Tequila was just seen as a party drink, if it was known at all. He wrote a book on the subject, The Tequila Ambassador, in 2012, and was honoured by the CNIT (Camara Nacional de la Industria Tequilera) who made him an official Tequila ambassador for the EU.
In 2008, he began his own drinks company Ocho Tequila with Carlos Camarena, an award-winning third-generation Tequilero. It pioneered vintage, terroir-driven Tequila which at first he only sold through his bars. But gradually, people recognised the quality and it's now recognised as one of the world's great spirit brands. Here at Master of Malt, we have been long term fans and supporters of Ocho.
When Tomas Estes died in April, there was an outpouring of tributes from the drinks industry, here in Britain and around the world. Happily the company he founded is in the safe hands of his son Jesse Estes.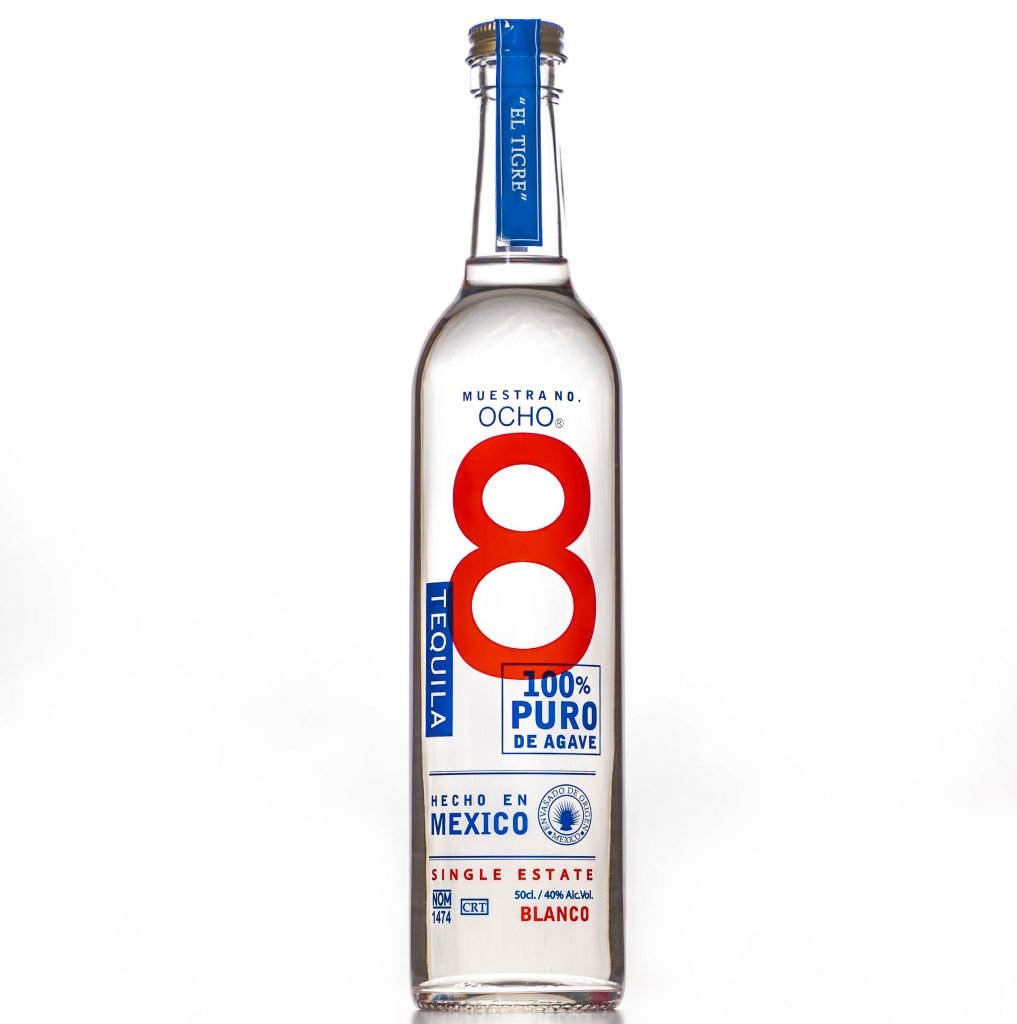 Ocho Tequila Blanco El Tigre 2021 
Our New Arrival is vintage Ocho. Literally, as it comes from a single year. The El Tigre field is located near the town of Atotonilco el Alto in Los Altos de Jalisco. We've taken to sipping these Tequilas neat, served not too cold to appreciate the full majesty of agave. El Tigre has a peppery warmth with lemon peel and lime pith, juicy cooked agave, vegetal wafts of mint and earthen herbs, and gently sweet notes of smoky honey.
But there's no reason why you shouldn't mix it in a Margarita, Paloma, Matador, or just mixed with tonic. If you're looking for some Tequila inspiration, try our Blood Orange Margarita:
50ml Ocho Tequila Blanco El Tigre 2021
25ml Grand Marnier
25ml lime juice
25ml fresh orange juice
Soda water
Briefly shake the first four ingredients in an ice-filled shaker. Strain into an ice-filled tumbler (you can salt the rim if you so wish but it's not essential), top up with soda, stir and garnish with a half slice of blood orange.
Ocho Tequila Blanco El Tigre 2021 is available from Master of Malt. Click here to buy.