This week we're cracking open a delicious bottle of Argentine red made with a grape variety from Piedmont in Northern Italy and named after a mysterious woman in red, La Dama del Abrigo Rojo.
If you're playing wine word association, a game we often play at Master of Malt, honestly the days just fly by, say the word 'Argentina' and there's a very good chance that the reply will be 'Malbec.' It's a grape that's actually from south west France, it used to be a major component in Bordeaux, but it is so at home in Argentina that you would think that it was from there. After Malbec, in a game of word association, you'll probably get Cabernet and then Merlot. You'll have to play for a long time before you get to Nebbiolo, the Italian grape behind our New Arrival, La Dama Del Abrigo Rojo.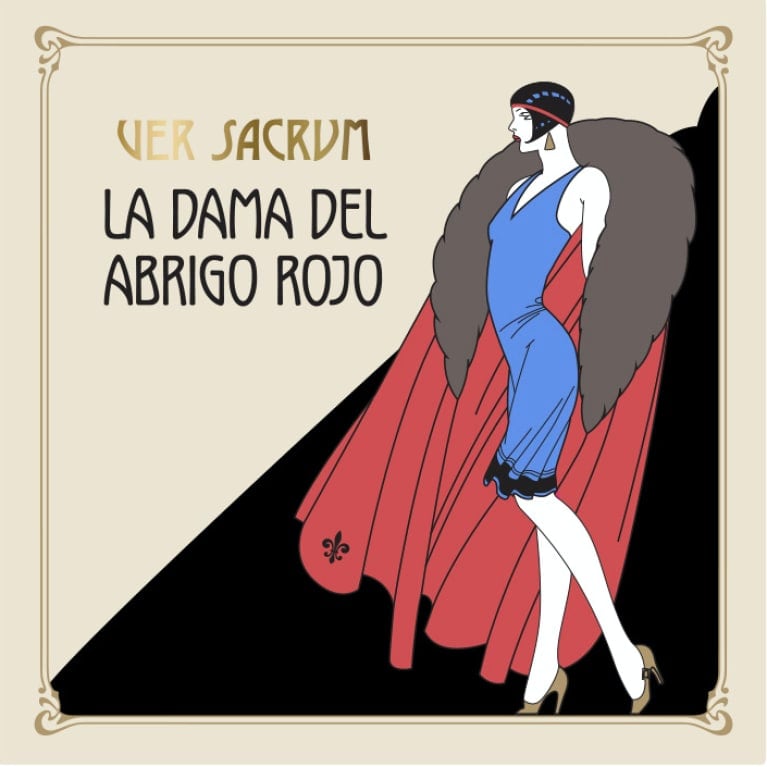 Argentina's Italian heritage 
Which is strange because Argentina is a very Italian country. There is a saying: "Argentines are Italians who speak Spanish who think they are British." Argentina's traditional Anglophilia may have been dented in recent years but it's still there in the country's love of sports like rugby and polo. You can't, however, help noticing the country's Italian influence. The way people speak Spanish sounds like Italian. There's an area in Buenos Aires called Palermo. Along with New York, Argentina was one of the top destinations for Italian immigrants in the 19th century. It's estimated that 60% of the country's population has some form of Italian heritage.
Despite this, the grapes that came to dominate were those brought by immigrants from south west France. But there's much more to this huge country than Malbec et al. 
Sacred spring
Ver Sacrum, meaning sacred spring, is a group of maverick winemakers who grow grapes in three regions of Mendoza: Los Chacayes (Uco Valley), Barrancas (Maipú), and Cruz de Piedra (Maipú). They describe themselves as "team Grenachista". Their aim is to resurrect the Mediterranean varieties such as Grenache, which used to be common but were pushed aside in favour of Bordeaux varieties. In addition to Grenache, they also grow Mourvèdre, Roussanne, Marsanne, Syrah, Mencía, and Carignan, plus two northern Italian varieties, Teroldego and Nebbiolo.
This last grape is a real rarity. There's only 49 hectares of it in the country. But then again there's not much Nebbiolo outside its home in Piedmont where it makes famous wines such as Barbaresco and Barolo. Though there are some increasingly successful versions in Australia, it's not a grape, unlike Cabernet, that travels well.
With its pale colour and sometimes fierce tannins, Nebbiolo is a world away from the sort of plush dark wines that Argentina is famous for. But then again Ver Sacrum does things a little differently. They use only natural yeasts, they also do very light extractions meaning the skins are in contact with the fermenting wine for much less time than is normal in Argentina. So the tannins in La Dama Del Abrigo Rojo are gentler than you might expect with Nebbiolo. Oh and the name means 'The Lady in the Red Cape', and there she is on the label above looking all stylish and Argentine.
It's likely to be nothing like any other Argentine red you've ever had. The importer described it like this: "The nose is a beguiling swirl of rose petals, meat and red fruits. The palate has a purity and directness of flavour that confounds as much as it delights. There is a distinct touch of genius / madness at play here." And the label is gorgeous too. What more could you want?
La Dama del Abrigo Rojo Nebbiolo 2018 is available from Master of Malt.