It's Master of Malt week here at Master of Malt. Which means many interesting exclusive spirits to be had. Such as our New Arrival: Glengoyne 15 Year Old – Old Particular, a single cask bottled by Douglas Laing. And did we mention that it's only available from MoM?
Looking back through 10 years of Master of Malt blog posts – yes we have been blogging that long – I've noticed that we haven't written much about Glengoyne. Whenever it's sister distillery Tamdhu does anything, we're all over it, but Glengoyne just doesn't seem to get the love. Until now…
A Master of Malt exclusive
Yes, this week we've got one hell of a Glengoyne for you. It was distilled in 2005, and comes from a single refill hogshead bottled without colouring or chill-filtration at 58.4% ABV by the good people at Douglas Laing. 242 bottles have been filled and they are only available from Master of Malt.
Glengoyne is one of the closest distilleries to Glasgow, located not far from the bonnie bonnie banks of Loch Lomond. It's also generally considered one of the prettiest distilleries in Scotland so it's well worth a day trip if you're spending a few days in the city. Legal distilling began there in 1833 when it was known as Burnfoot distillery. In 1879 it was bought by the Lang Brothers who changed the name to Glen Guin – meaning valley of the wild geese. In 1965 it was bought by Robertson & Baxter, a forerunner of Macallan owner the Edrington Group. Then in 2003, it was acquired by Ian MacLeod distillers who also own Tamdhu, as well as Edinburgh Gin and brands such as Smokehead and Sheep Dip. The current master distiller Robbie Hughes has been with the distillery since 2003.
A light fruity style
Glengoyne's water comes from nearby Loch Carron. It makes a distinctive light, fruity and floral whisky – a world away from the meaty sherry bombs at its sister distillery Tamdhu. The still set-up consists of one wash and two spirit stills with level lyne arms, designed to create lots of reflux to create that characteristic fruity new make. The distillery practises both long and short ferments, and always with unpeated barley.
In a quirk of geography, distillation takes place in the Highlands whereas maturation takes place south of the Highland line, in the Lowlands. So, it's both a Highland and a Lowland whisky. 
Traditionally, Glengoyne was used in blends such as Famous Grouse and Cutty Sark but it's also a highly-regarded single malt. The 12-year-old Glengoyne is something of a classic for lovers of fruity light single malts. If you love the Glengoyne style, then you're going to love this exclusive bottling from Douglas Laing. And we promise in future to write more about this distinctive distillery.
Glengoyne 15 Year Old 2005 (cask 14639) – Old Particular (Douglas Laing) is available from Master of Malt. Click here to buy.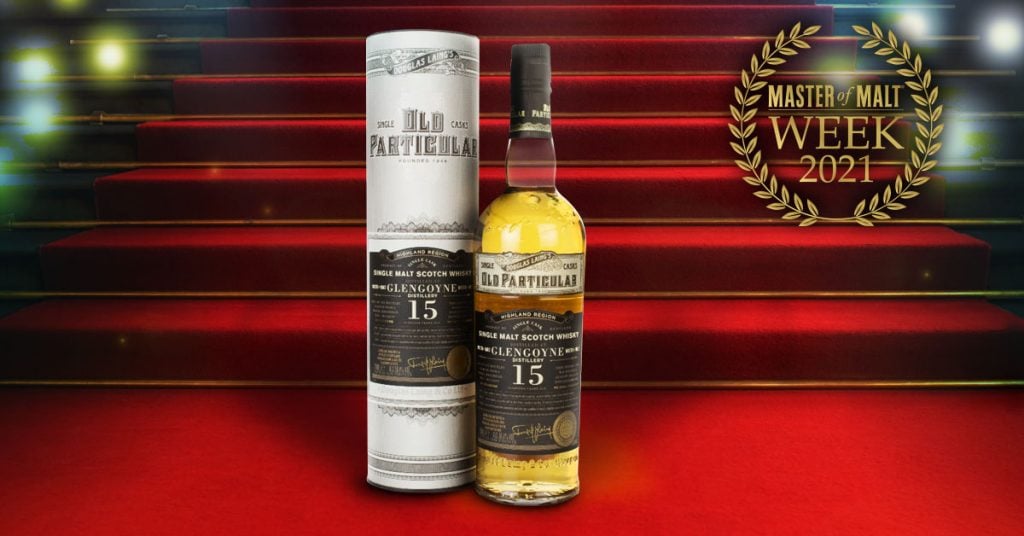 Tasting Note by The Chaps at Master of Malt
Nose: Sticky toffee pudding, lemon meringue pie, and a hint of buttered brown bread.
Palate: Tangy marmalade, cassia, malted milk biscuits, caramelised nuts, and honey.
Finish: A touch of woody spice and nutmeg, while more orange notes linger on the finish.