The marvellous minds at Midleton have unveiled a new series of Irish whiskey which "…aims to harness the creativity of Midleton's whiskey masters through the fresh talent of its apprentices."

They say the definition of madness is doing the same thing and expecting a different result. Irish whiskey legends Midleton clearly do not subscribe to that train of thought if their freshly announced series of bottlings is anything to go by. The Method and Madness range is about giving in to the curiosity and experimental nature of whiskey production, with a careful mind to the history of expertise that can be found at the Midleton distillery.
The Midleton distillery has been (and continues to be) home to fantastic distillers known around the world, but they also greatly value nurturing the next generation of whiskey makers with apprenticeships, from distillers to coopers. It's quite telling that the distillery is home to the Irish Whiskey Academy (which Jake visited back in 2014). These powers combine in the Method and Madness range, which will be launching within a couple of months with four expressions, each one showing off their incredible talents and desire to explore the possibilities of Irish whiskey.
What's more, Midleton's whiskey masters and hot-shot up-and-comers will continue to experiment at the micro distillery in Midleton, which will let them test new spirit types and ageing in new cask types. The result will be more Method and Madness releases. Yes, we're ridiculously excited too.
The four initial Method and Madness bottlings are…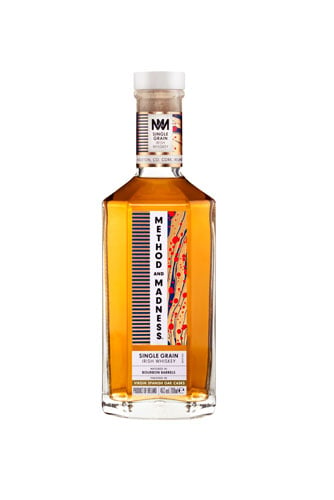 …a Single Grain Irish Whiskey Finished in Virgin Spanish Oak…
Tasting notes by Master Blender, Billy Leighton:
Nose: New pencil shavings, light rose petal and fresh rain on pine
Palate: Warm toasted oak, fresh peeled grapefruit and zesty wood spices
Finish: Sweet cereal, clove spiciness and fresh mint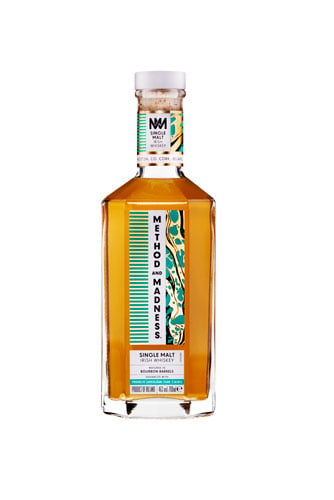 …a Single Malt Irish Whiskey enhanced with French Limousin Oak…
Tasting notes by Master Blender, Billy Leighton:
Nose: Freshly shelled peanut and cereal malt aroma
Palate: Cracked cinnamon stick and ice cream cone wafer
Finish: Fragrant bon bons and a hint of tasted barley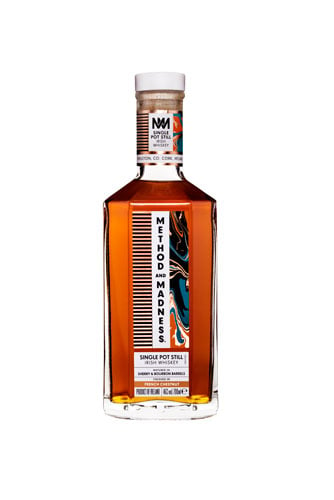 …a Single Pot Still Irish Whiskey Finished in French Chestnut…
Tasting notes by Master Blender, Billy Leighton:
Nose: Red Liquorice laces, Fresh Rosemary mint and grated root ginger
Palate: Sweet fruit and spice, cinnamon toast and ripe banana
Finish: Aromatic green tea, dissipating fruit and spice and rich wood farewell

…and a 31 Year Old Cask Strength Single Cask Single Grain Irish Whiskey.
Tasting notes by Master Blender, Billy Leighton:
Nose: Crisp floral, black liquorice and succulent fruit
Palate: Creamy honey, wood spice and honeydew melon
Finish: Endless dark wood, lingering fruit and gentle spices

We'll let you know when we get these in stock and you can get your hands on them (if we can stop Jake from hoarding them all like a dragon hoards gold).

The Chaps at Master of Malt