Kyrö Malt Rye Whisky and sweet, spicy cinnamon buns – how are we going to top this match made in heaven?
Anyone who knows me (or meets me for five minutes) will know that cinnamon buns are my weakness, along with whisky. So I'm not sure why it's taken me quite so long to put two and two together, and find a whisky that perfectly matches the sweet, spicy, buttery treat.
Being a Nordic treat (originating in Sweden) it seemed only right to find a Nordic whisky to enjoy alongside them. And then it seemed only logical to meet fire with fire (or spice with spice, in this case), and choose a warming rye. It's like Kyrö Malt Rye Whisky was made for this!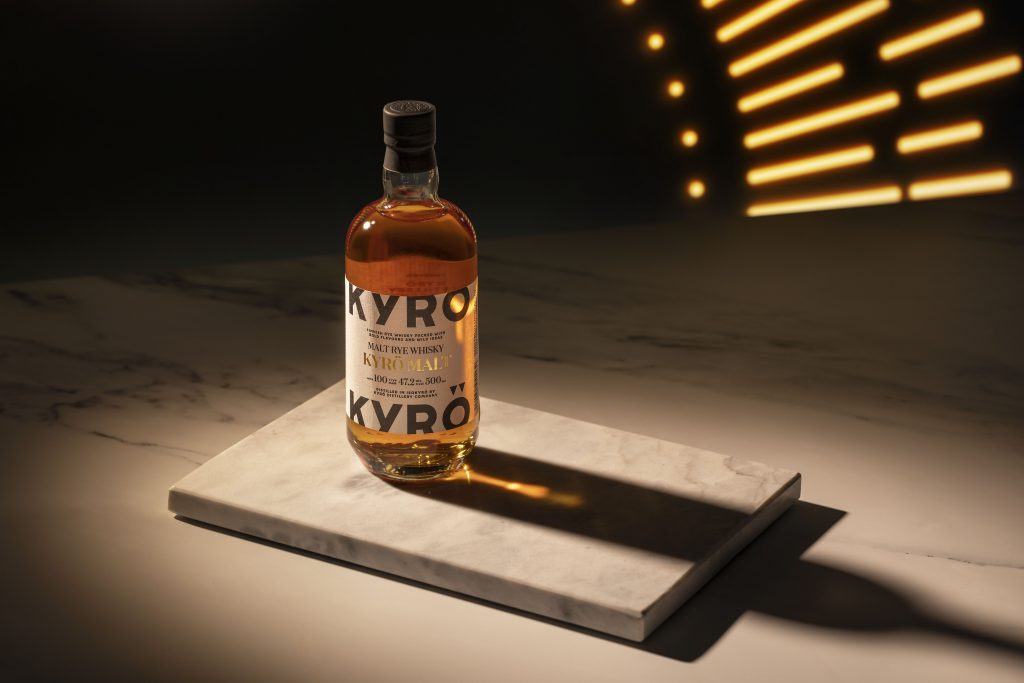 Unlike many of the American rye whiskeys you've likely tried, the team at Kyrö make their Finnish whisky entirely with malted Finnish rye. That boisterous, punchy spice we know and love from the grain becomes a little more subtle and gentle when the rye is malted, while also giving the whisky an unctuous oiliness, and that's exactly what we find in this whisky from Kyrö. 
You know what's also important here? Cinnamon buns. The delicacy has been enjoyed throughout Scandinavia for at least 100 years and usually enjoyed with coffee, in Sweden evolving the tradition of fika, which is basically just a coffee break but with an emphasis on the 'break' and relaxation part, rather than the coffee. Nordic cinnamon buns aren't traditionally slathered with icing like the ones you'll find in Cinnabon and the like. Instead, they're either plain or sprinkled with pearl sugar.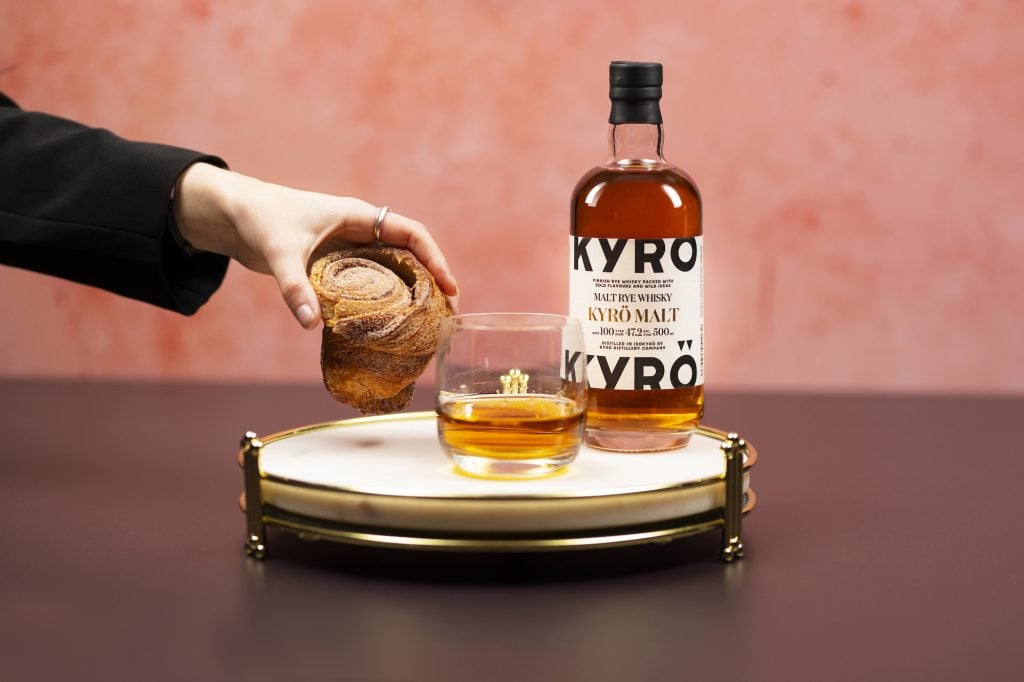 So I popped down to the bakery near my office (shoutout to WatchHouse), grabbed myself a fresh cinnamon bun, and buckled down. It's a tough job, but somebody's gotta do it.
Jess' taste review
The doughiness of the bun is simultaneously balanced by the gentle maltiness of the whisky, while the sweet cinnamon sugar and rye spiciness are a gorgeous duo – spice and buttery sweetness from both parties. I knew it would be good, but I didn't think it would be this good! I can also confirm that the three other people I roped into doing the taste test with me were similarly blown away. You have to try this.