The ultimate shopping holiday is here, and – bucking the trend somewhat – we're offering you exclusive deals right the way through to Friday 30 November!
Black Friday 2018 is upon us. The time has come for you to treat yourself (and others, don't forget that part) to big products at bargain prices. Obviously, as a savvy sort, you're not actually going to venture outside to the mayhem and the madness that descends on the high street. You're going to score a great deal online. In your pyjamas. With a bowl of cereal. Because you did not come to play. You came to save a buttload of money.
At MoM Towers, we came to the conclusion that Black Friday steals don't have to be limited to gadgets, clothes and kitchen appliances (although we're thinking of treating ourselves to an office rice cooker, so if you see an outrageous bargain on one of those holler at us). That's why we've created these boozy bargains to stand out from the endless flurry of discounted goods. And we're not content to wait for 'Cyber Monday', either. That's why you can find amazing savings right here, right now!
Firstly, take a good ol' gander at our jam-packed selection of delicious drinks with equally delicious prices. There are stacks upon stacks of great deals to be snapped up in there, so you're bound to find something you'd like to sip on. Perhaps you'll even be super organised and pick up a few Christmas presents early for your favourite chums, or even yourself! You've been good this year, right?
We'll also be having daily deals on some terrific tipples! Keep a close eye on our Twitter, Facebook and Instagram, as well as on our snazzy Flash Sale page to see what serious discounts we'll be putting on some of your favourite drinks. There'll be new deals every day until Friday 30 November, so keep checking back!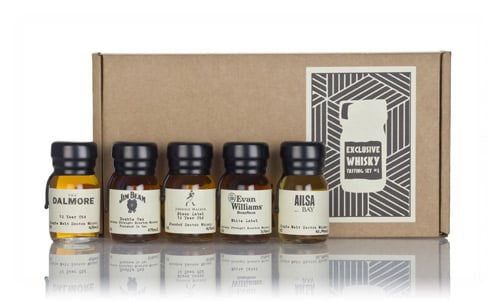 Drinks by the Dram is getting in on the Black Friday excitement too
More bargains, you say? But of course! We've also got a medley of exclusive Black Friday Tasting Sets from Drinks by the Dram, all of which are over 50% off! There are three whisky-based sets (check them out here, here and here) and three gin-based sets (check them out here, here and here), including a bumper ten dram Tasting Set for both spirits! Perfect if you're looking for something new to put on that Christmas wish list you're secretly building in the back of your head or not so secretly building in magnetic letters on the fridge door…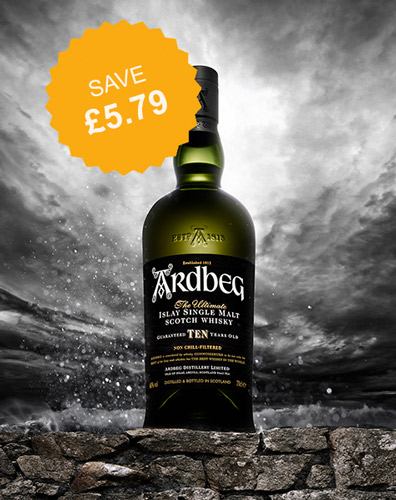 A cracking deal on Ardbeg 10 Year Old
Islay whisky fan looking for a deal? Ardbeg 10 Year Old is currently available for £35! It's not part of the whole Black Friday excitement, but it is a smashing whisky at a really smashing price. You could even win a VIP trip to the distillery too! Read more in our Ardbeg competition blog post over here!
And of course, #WhiskySanta isn't putting down his tools as this is going on. He's still giving away all kinds of goodies in lucky Master of Malt orders! If you're picking up a few of these marvellous deals, you could also receive something extra from everyone's favourite supernatural, omniscient, festive, heavily-bearded being – he may even pick up the tab for your entire order if you've been really good!
What a time to be alive!