This week we had the pleasure of sampling a deliciously spicy premium bourbon from America's whiskey heartland. It's the Wiseman from Kentucky Owl!
Bourbon is a funny old thing. All that rich history of distilling dating back to America's foundation as a country, and the arrival of Scots and Irish settlers. And yet most American whiskey brands are comparatively recent because of that little 20th-century interlude called Prohibition.
It's a bit boring, however, for new brands just to say, we're making great whiskey because we have a passion for good spirits, so there's often a colourful 19th-century story to even the most recent of brands. So it is with Kentucky Owl whiskey. 
The Kentucky Owl story
The original brand was founded in 1874 by C.M. Dedman in Bardstown. It continued distilling, according to the website, "until Prohibition became law in 1916. At this point, the government seized some 250,00 gallons of Kentucky Owl, taking it away for safekeeping." Though according to other sources, Prohibition didn't come into effect in Kentucky until November 1919 so not sure why the government would be seizing whiskey three years early. Anyway, then there was a fire and all the stock burned. Or did it? There were rumours that the stock was actually pinched by bootleggers. 
But frankly who really cares as it has very little to do with the current brand. It's like one of those tedious origin stories you get in British gin about someone finding his great-great grandfather's long-lost recipe in the loft and recreating it with the help of a large contract distiller near London. 
The brand's revival
In the case of Kentucky Owl, the real story starts in 2014 when the brand was revived by Dixon Dedman, a descendant of the founder. He quickly built up the reputation of Kentucky Owl by sourcing and bottling high-quality whiskeys, both bourbon, and rye, from other distilleries. Such was the aura around the brand that bottles were changing hands on the secondary market for significantly more than RRP. Not bad for a young company with no distillery. 
In 2017, Kentucky Owl was purchased by the Stoli group, which is based in Luxembourg and makes its vodka in Latvia, not Russia. Though there is still a vodka brand called Stolichnaya in Russia but it has nothing to do with Stoli the company.
Big plans
Confused? Well, it gets more confusing when you go back to Kentucky Owl. The Stoli Group has big plans for Kentucky Owl which include building a huge pyramid-shaped distillery and brand home in Bardstown. The whole thing looks like something from the cover of a '60s sci-fi novel. But despite having a breaking ground ceremony back in 2018, it doesn't appear that anything is operational and there's much speculation about whether the distillery will ever open. 
Then in 2021, the company announced that Dixon Dedman was moving on and John Rhea formerly of Four Roses had been signed as master blender. It seems he knows what he's doing as one thing is clear from sampling the latest release called the Wiseman, Kentucky Owl's stellar reputation is entirely deserved. According to the press release, it's a blend of "Kentucky Owl 4-year-old wheat and high-rye bourbons" blended with "5 ½-year and 8 ½-year-old Kentucky-sourced bourbons." Love those half years. Seeing as the distillery isn't yet operational, those wheat and high-rye bourbons were distilled for Kentucky Owl by Bardstown Bourbon Co. The source of the older whiskeys is top secret.
How does it taste though?
Anyway, it's a very classy drop for those who love a big spicy bourbon. In fact, if I tried it blind, I'd probably guess it was a rye whisky. The nose explodes with ginger, cardamom, and Szechuan pepper, with lovely mature tobacco-esque aromatics. On the palate, it's very dry and crackles with aromatic intensity, and it's perfectly balanced at 45.4% ABV. 
But don't take my word for it. This is what John Rhea says: "Kentucky Owl the Wiseman is an artful balance of soft wheat and spicy high-rye that provides a smooth but complex bourbon designed to drink neat, on the rocks, or in a cocktail. It leads with a beautiful caramel flavour and aroma followed by notes of allspice, citrus fruit, and a nudge of oak."   
It's one I'd probably drink neat but if I had a whole bottle rather than a tiny sample I'd be very curious to try it in a Manhattan and a Boulevardier, especially as it's a lot more affordable than other Kentucky Owl releases. There's a full tasting note below. 
So Kentucky Owl Wiseman, it has a confusing and not altogether convincing story, but frankly with bourbon this good, who cares?
Kentucky Owl Wiseman is available from Master of Malt. Click here to buy.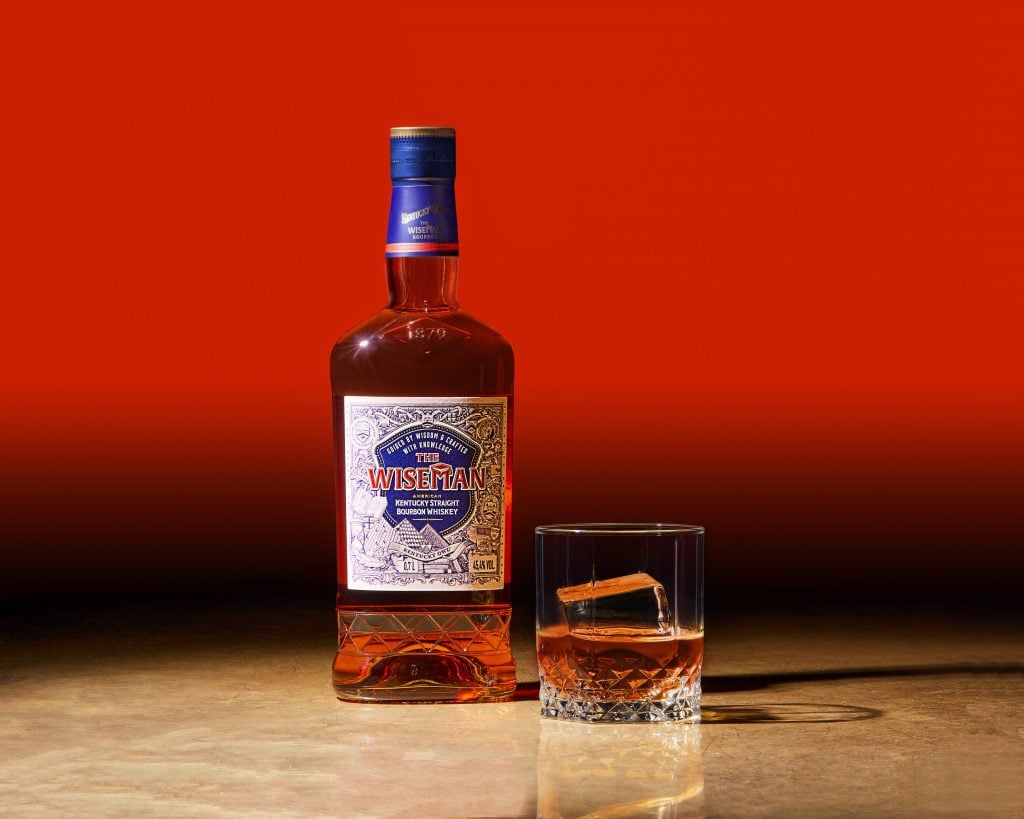 Tasting note from the Chaps at Master of Malt
Nose: Ginger, cinnamon and cardamom with coffee and woody tobacco notes.
Palate: Massively aromatic with Szechuan pepper, chillies, black pepper and cardamom. The sweetness is really dialled down with subtle toffee notes.
Finish: Long and fragrant with a menthol note coming through.