It's day 11 of our countdown to Christmas with Drinks by the Drams Advent calendars. Today, we're drinking a delicious little number from Canada, it's Lot 40 Rye whisky.
Have you got your tree up yet? We always leave ours to the last minute but the trouble with this kind of sylvian brinkmanship is that you might get to your friendly local tree dealer and there will only be unhappy stunted little bushes available. Or no trees at all! Then you'll have to get one of those silver plastic ones from the supermarket. But then again, they don't drop needles and you can use them over and over again. So in some ways you win. Maybe stop worrying and have a look at what's behind the next door of your advent calendar.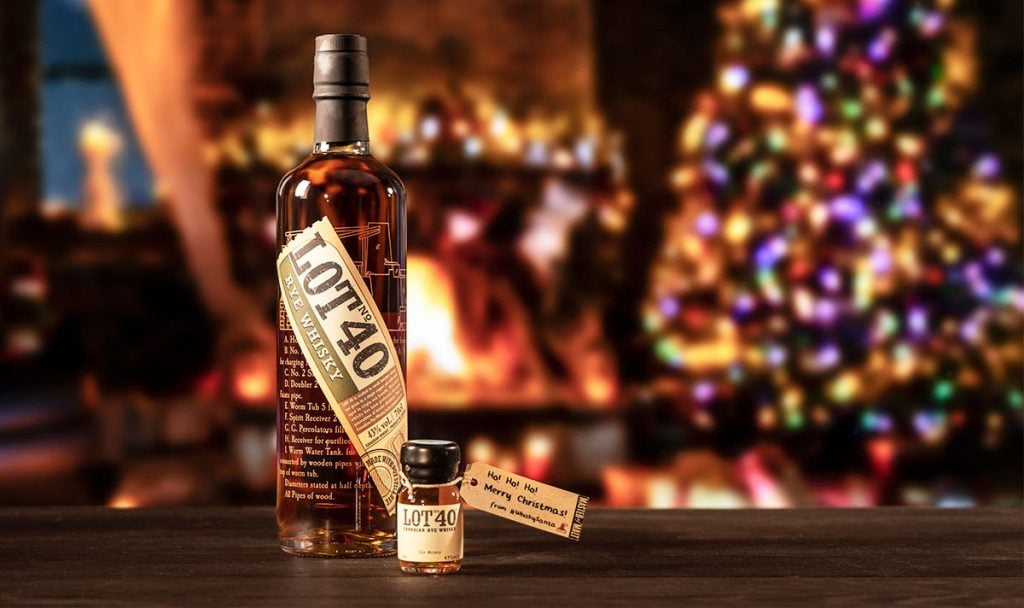 Don't overlook Canadian whisky
In our case that is a Drinks by the Dram World Whisky Advent Calendar and we've pulled out a delicious Canadian whisky, Lot 40 Rye Whisky. This delicious rye has something of a cult status because it offers massive amounts of flavour for the money. So much so that when the parent company tried to discontinue it in the 00s, there was outcry from Canadian whisky fans. 
It's a great favourite of Master of Malt contributor Ian Buxton. And we don't argue with Mr B about whisky. Lot 40 Rye is produced at Canada's powerhouse the giant Hiram Walker distillery in Ontario which also produces the excellent J.P Wiser whiskies. That master blender Don Livermore really knows what he's doing. 
Rye is something of a loose category in Canada: it could mean anything from 100% rye to just containing some. Other slightly odd Canadian practices include being allowed to add 9.09% non-Canadian whisky into their blend. This could be fortified wine like sherry or port, or foreign whisky like a peated single malt Scotch whisky. Still, if it makes the whisky delicious, that's all that matters. Here's what we thought of it.
Tasting note for Lot 40 Rye whisky
Nose: Cinnamon, mint, and tobacco.
Palate: Very aromatic, big spices with chocolate, and toffee. Actually tastes a bit like Dr Pepper. 
Finish: Spice city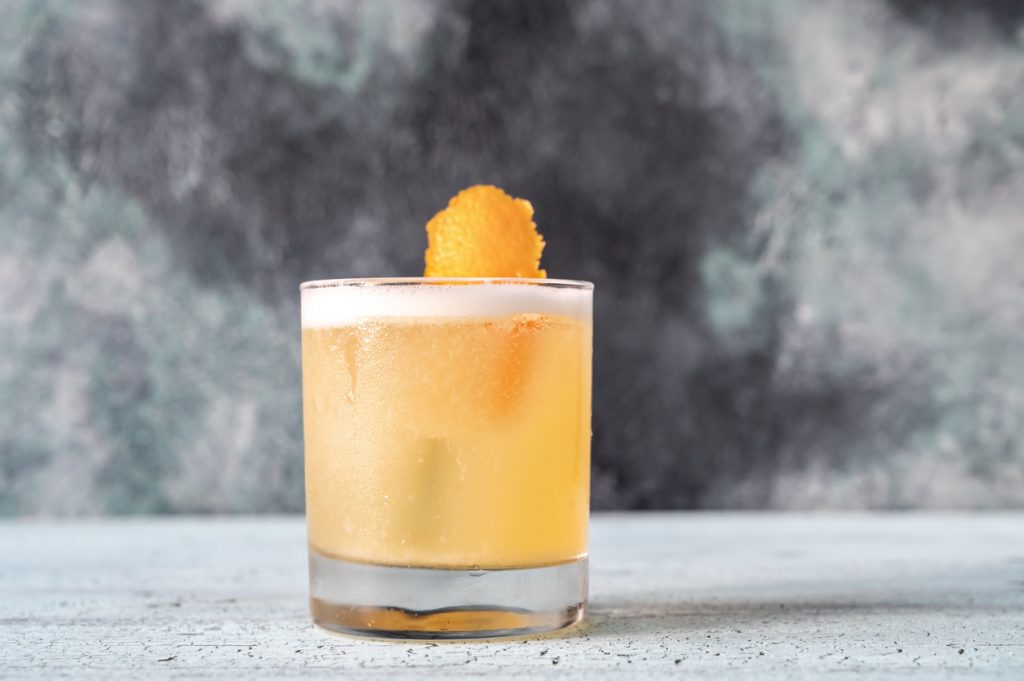 How to make a Whisky Sour
You will be pleased to know that Lot 40 is all rye – 100% – and it's the perfect choice with which to make a Whisky Sour. This is one of the easiest cocktails to knock up, all you have to do is remember the 4:2:1 ratio: that's four parts spirit, two parts citrus and one part sugar. With that ratio you can make all kinds of Sours including Daiquiris and Sidecars. Other useful ratios include 2:1 for whiskey and vermouth for Manhattans and 5:1 for a Dry Martini which nobody isn't going to enjoy. 
50ml Lot 40 Rye Whisky
25ml freshly-squeezed lemon juice
12.5ml sugar syrup
Add all the ingredients to an ice-filled shaker and shaker vigorously for 30 seconds. Double strain into a chilled tumbler filled with fresh ice. If you want to make your Sour extra silky, add some egg white. 
We'll be back tomorrow with another dram of Christmas!