It's the 200th anniversary of the foundation of the world's best-selling whisky brand. And Johnnie Walker is celebrating the best way possible, with the announcement of four new releases.
Today, Diageo announced four new releases for Johnnie Walker. Three are all new blends and one is a redesigned limited edition release of Blue Label. It's a double celebration as these bottles commemorate John Walker's birthday, he was born on 25 July 1905, and 200 years since he first opened a grocer in Kilmarnock and began selling his own blend of Scotch whisky. The rest is history…
Here are the four releases: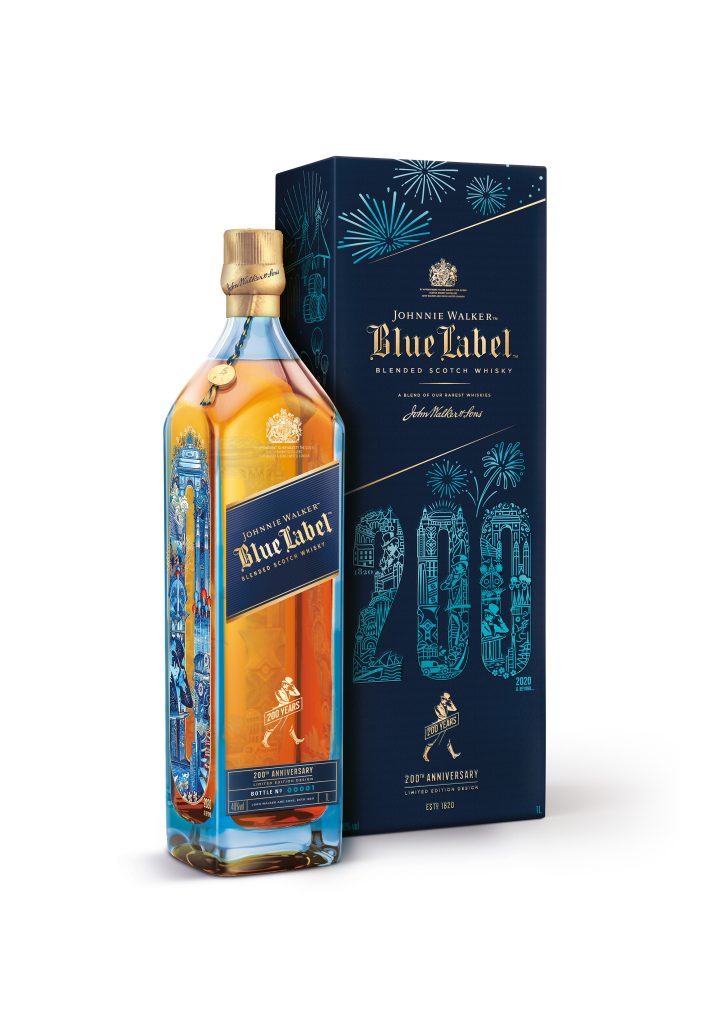 Johnnie Walker Blue Label 200th Anniversary Limited Edition
A special edition of the classic premium blended Scotch whisky that pays homage to the brand's global appeal with pictures of great cities and countries that are part of the Johnnie Walker story. 
RRP: around £135 for 70cl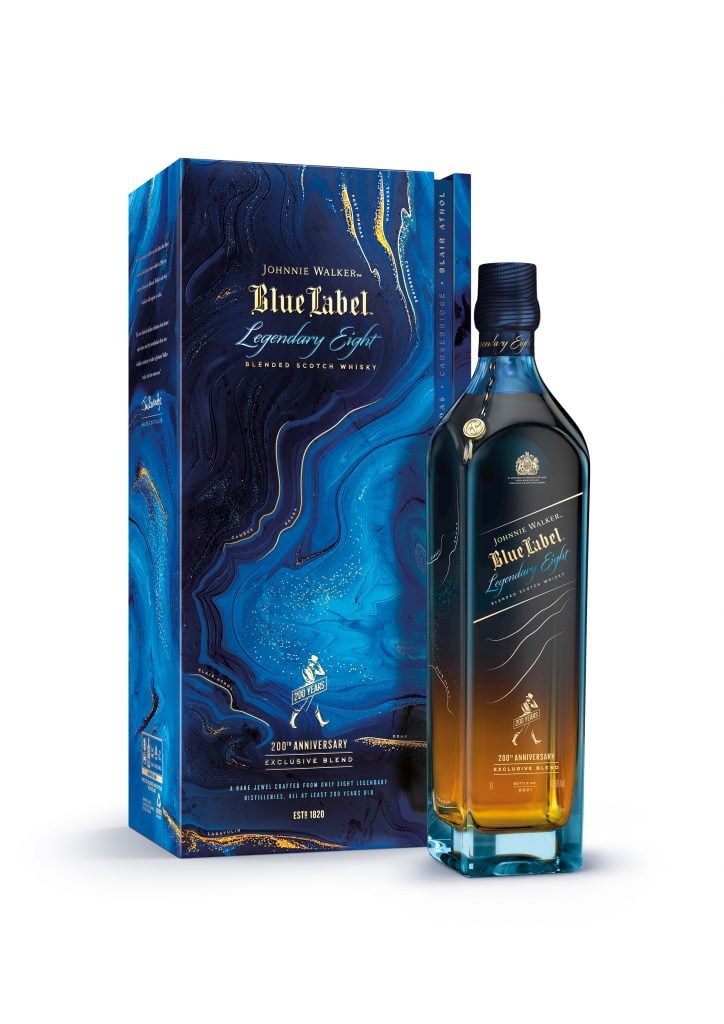 Johnnie Walker Blue Label Legendary Eight
Whiskies for this special bottling come only from eight great distilleries that were all around when John Walker's story began. These include rare spirits from long-closed ghost distilleries. 
RRP: £233 for 70cl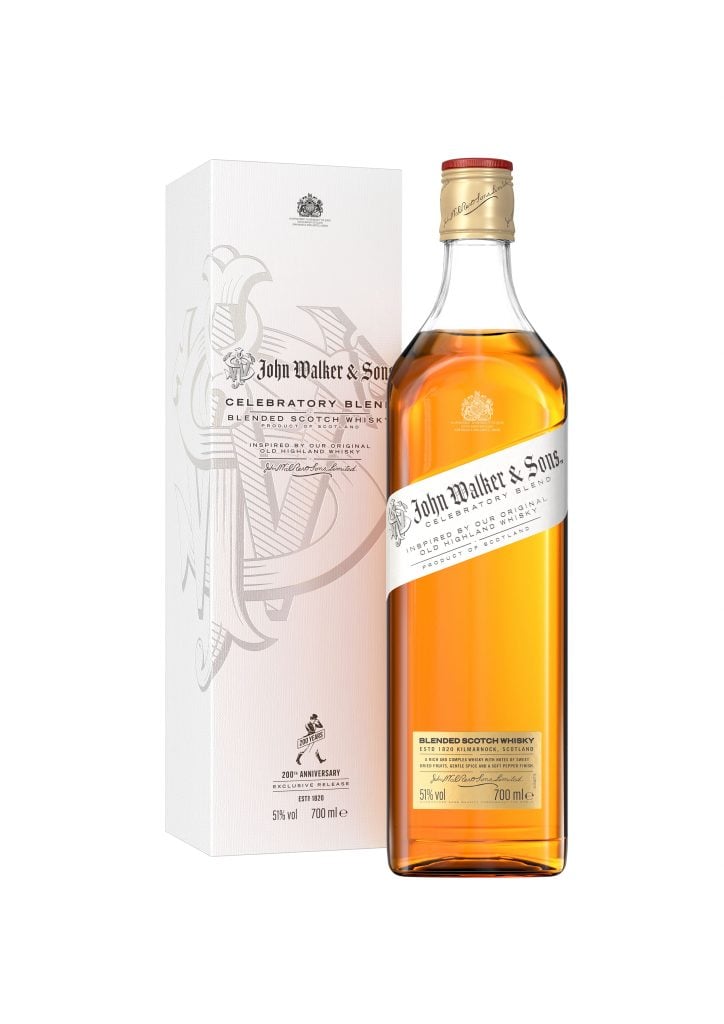 John Walker & Sons Celebratory Blend
This release takes as its inspiration Old Highland Whisky, the blend that put John Walker & Sons on the world map in the 1860s. Only distilleries that were around at that time go into the Celebratory Blend and the packaging features the only existing image of that original Kilmarnock grocery store. 
RRP: £50 70cl.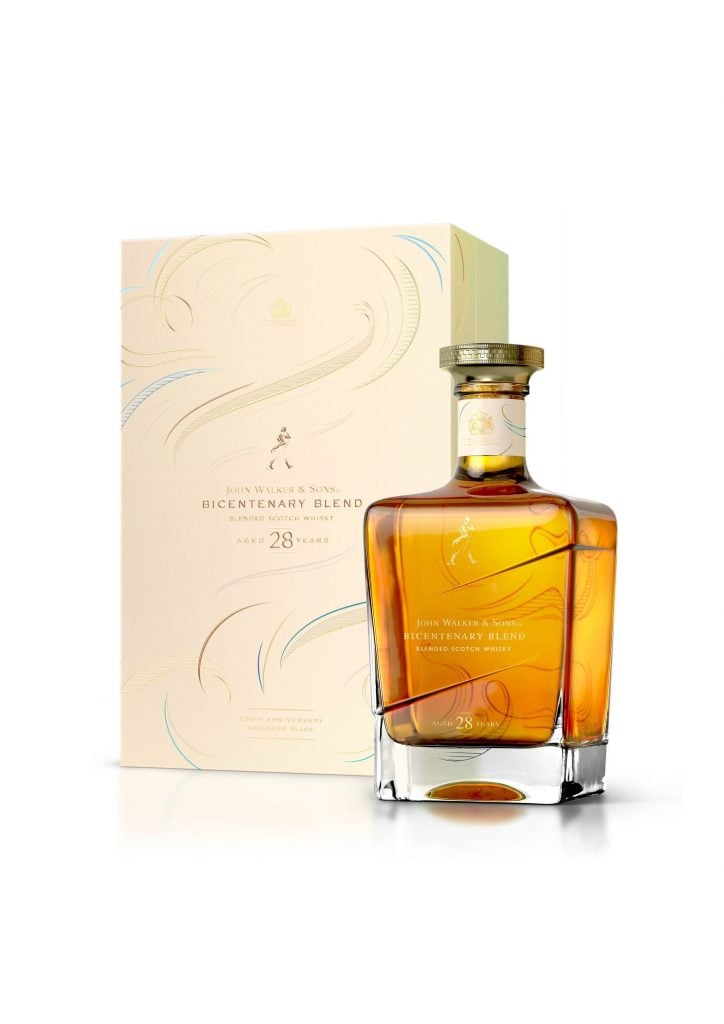 John Walker & Sons Bicentenary Blend
John Walker's shop was a general grocer's shop, it didn't just sell whisky, so would have picked with goods from all over the world. This blend is inspired by the rich and exotic flavours that Walker himself would have been surrounded with as he worked. It's made with some seriously rare whiskies including some from ghost distilleries including Pittyvaich, Cambus and Port Ellen. 
RRP: £740 for 70cl.
Johnnie Walker master blender Jim Beveridge commented: "Each of these exclusive releases bring a fresh perspective to our 200th anniversary story and are the perfect way to celebrate this huge moment for Johnnie Walker. It feels very apt to be announcing them this week to coincide with John Walker's birthday." 
John Williams, Diageo global Scotch director, added: "Our 200th anniversary releases are inspired by the moment our founder, John Walker, first opened the door to his grocer's store in Kilmarnock – taking the first step on an incredible journey for Johnnie Walker. John's spark, vision and entrepreneurial fire were the impetus to growing the John Walker name, our business and ultimately a new future for Scotch whisky. This year we're celebrating the steps he first took – steps that have inspired generations of our whisky makers and are at the heart of everything we do today and will do tomorrow."
For more information go to the Johnie Walker website. Whiskies should be arriving at Master of Malt in October. Watch this space for more information.