From the sudden influx of celebrities promoting their own mezcal to international celebrations of the spirit, it looks like the agave-themed fun just doesn't stop! We're carrying on the fun from last week's London Mezcal Week, while across the pond in the big ol' USA they're celebrating National Tequila Day on 24 July.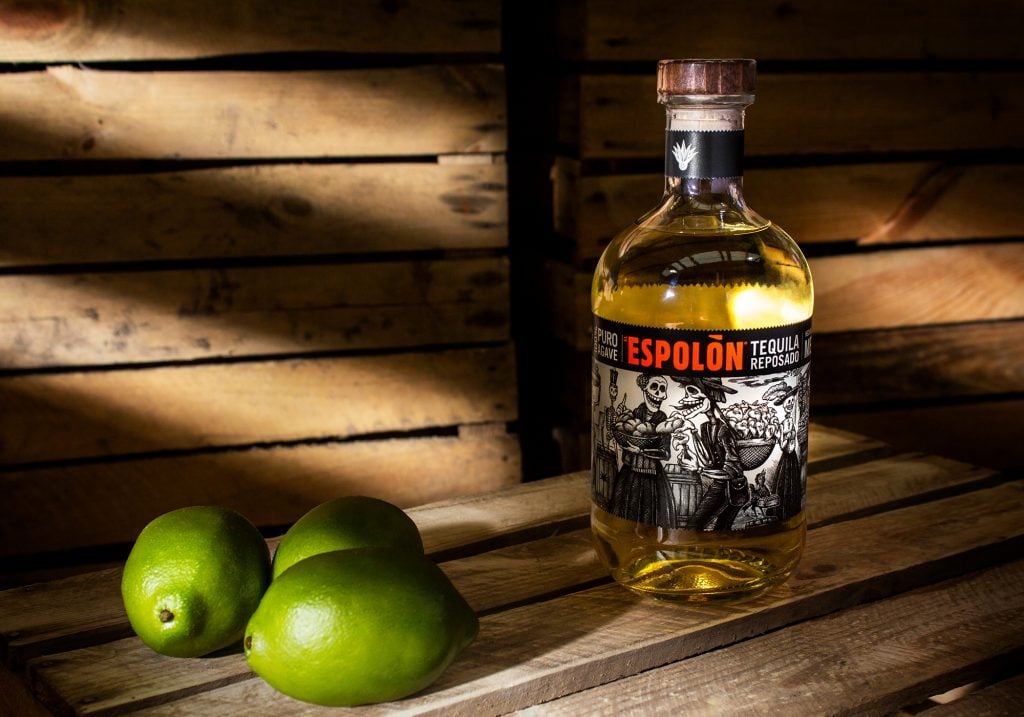 In light of such festivities, we've done exactly what any reasonable folk would do and gathered up nine amazing agave spirits, for your perusal. Put that salt and lime away, these are some tip-top tipples right here.
Casamigos Añejo
An Añejo Tequila from Casamigos, a brand founded by some familiar faces, chiefly George Clooney. If you were thinking of another George Clooney, let us just clarify that it is indeed 1997 Batman George Clooney. Funnily enough, Casamigos was never actually intended to be released to the public and was enjoyed solely with friends and family for years, hence the meaning of the name, 'house of friends'. Luckily for us, Clooney & Co. released it to the world for us to enjoy! Everything about this Tequila takes its sweet time; the Highland agave goes through an 80-hour fermentation process, and is then roasted in traditional brick ovens for 72 long hours, a smashing 10 times longer than average. The spirit is finally aged for 14 months in American white oak, adding those lovely creamy notes to the fresh agave flavours.
What does it taste like?
Roasted cacao and runny caramel balanced by more vegetal notes of agave, with sweet spice and toasty oak on the finish.
El Espolòn Reposado
Produced by Destilladora San Nicholas in Los Atlos, this well spiced Tequila is packed full of rock'n'roll (literally – the factory workers played rock music to inspire the Blue Weber agave). Starting life off as blanco, it rests between 3-5 months in new American oak barrels, gaining a more complex character and a unique, slightly charred flavour.
Inspired by the powerful symbol of pride, the rooster, the brand celebrates Mexican culture. Charmingly called Ramón, the rooster features on every label to tell a different unique story of Tequila. The labels pay tribute to José Guadalupe Posada, an artist, printmaker and rebel most famous for the calavera (skulls) that feature alongside the rooster. The combination is a commentary on social injustices in Mexico, to give the people a voice, and influence today's pop culture.
What does it taste like?
Earthy roasted agave notes, with a touch of treacle, vanilla pod and fragrant oak influence, with a finish of tropical fruit, namely a lingering note of tangy pineapple.
El Rayo Reposado
El Rayo Tequila is something of a first, blending agave harvested from both Highland and Lowland regions in one bottle! The brand was created a world away from Mexico in the heart of Peckham, by childhood friends Tom Bishop and Jack Vereker. El Rayo translates as 'the lightning', after a tale in Mexican folklore which recounts a Blue Weber agave plant being struck by lightning, a phenomenon you can see depicted on the bottle label. Villagers discovered the now-cooked agave, and consequently, Tequila as well! Made up of 70% Highland and 30% Lowland agave, the Reposado has been rested for seven months in barrels which previously housed whisky. The ethos behind El Rayo couldn't be further from the salt and lime rituals that somewhat plague the spirit. Its signature serve is the Tequila & Tonic, or rather more catchily, the T&T, with a wedge of pink grapefruit. Try it; you won't be disappointed.
What does it taste like?
Orange oil and orange zest, subtle smoke and oak spice leading into gently salted caramel, toasted almond and hallmark roasted agave notes.
Pensador Mezcal
Produced in Southern Oaxaca, Pensador Mezcal is crafted using methods dating all the way back to the 16th century by Don Atenogenes Garcia and his family. The palenque is located on the Calle Pensamientos, which translates to 'Thoughts Road', while the name Pensador also translates to 'thinker'. The mezcal is made from two species of agave, Espadín and Madrecuishe, both widely cultivated throughout Mexico due to their high sugar content. The piñas are baked in a stone pit for six days before they're crushed by a traditional tahona wheel. From field to bottle, each batch of Pensador takes around three months, so it's little surprise that another interpretation of the name means 'slowness of time'. We reckon the same principle should apply when drinking it; one to sip slowly and savour the smoky goodness.
What does it taste like?
Wood smoke and a dash of citrus peel, with barbecued stone fruit, black pepper and chilli spice, earthy mineral notes with a touch of lychee on the finish.
Mezcal Unión Uno
Mezcal Unión was founded in order to protect traditional mezcal production and benefit the families all around Mexico that are producing the smoky spirit. Indeed, it is a union of sorts, uniting various palenques around Oaxaca while supporting both environmental and social sustainability. Mezcal Unión Uno, a joven expression, is made with Espadín and wild Cirial agave, some of which are at the ripe old age of 20 years old when harvested. After they're crushed with a traditional tahona wheel pulled by a mule, they go through a double distillation before bottling. This here is a mezcal with a mission, and we're all for it.
What does it taste like?
Sweet tropical lychee and delicate floral notes, with earthy vanilla, a good helping of smoke and grassy notes, a tang of citrus on the finish.
QuiQuiRiQui Matatlán Mezcal
This smoky tipple is made in Matatlán, known as the 'World Capital of Mezcal'. That's a fabulous start right there. Even better, it has a particularly fun name, QuiQuiRiQui! Try saying that five times fast. This unaged joven expression is produced using Lowland Espadín agave, and is double distilled in the village of Santiago de Matatlán in rather small batches of 1,000 litres. If you were wondering about the name, it's pronounced kee-kee-ree-kee, inspired by the sound of a rooster, one of which you can spot on the label.
What does it taste like?
Smoky to start, with rich cocoa and sweetly vegetal bell pepper, fresh grass, ripe apricot, and sweet baking spice fading into drying smoked black pepper lingering on the finish.
Patrón Silver
From what could well be one of the most famous houses in Mexico, Patrón Silver Tequila is something of a cult classic. It's made exclusively from 100% Blue Weber agave, over at the Hacienda Patrón distillery. The agave is crushed using a combination of both traditional tahona wheel as well as more modern rollers. Bottled by hand, each glass vessel is signed and individually numbered, complete with Portuguese cork stopper. This is certainly one to try out all those Tequila-based cocktails you've been meaning to experiment with.
What does it taste like?
Lovely agave freshness, with buttery caramel, gently spiced with nutmeg and pepper, with lively citrus on the finish.
Mezcal Verde
From Verde Momento comes Mezcal Verde, a true celebration of all things Mexico, with the artisanal mezcal made with Oaxacan Espadín agave. The piñas are baked for five days in an underground oven using ocote, holm oak, and peppertree, giving its smoky profile a very distinctive flavour. Verde Momento means 'green moment, and the brand is tackling reforestation, with 10 new agaves planted for every one that is harvested. The funky label artwork features work from Mexican artists, with each batch sporting a completely different design. We know you're not meant to judge a book by its cover, but when they look that good, what's not to like?! Not to mention, the liquid inside is top-notch, too.
What does it taste like?
A slightly creamy, nutty note, with dried fruit, peach and sweet grass alongside all those expected smoky notes.
Montelobos Joven Mezcal
Montelobos Joven was created by biologist Dr. Iván Saldaña. That's a good start, having studied plants, but Saldaña knew nothing about how to produce the Mexican spirit. He sought help from fifth generation mezcalero, Don Abel Lopez, and the duo have been smashing it ever since. Organic Espadín agave are harvested and roasted for around one week in a volcanic stone pit. In a pledge for sustainability, Montelobos has committed to never using wild agave in its mezcal. What's more, in keeping with age-old tradition, Lopez throws chilli peppers into the fire when roasting the agave, because this is said to ward off evil spirits. Montelobos translates to 'mountain of wolves', so we reckon that explains the rather fierce looking fella on the handsome square bottle!
What does it taste like?
Loads of fruity sweetness, with pineapple and mango, lemon zest, a distinctive minerality, rosemary and a good hit of smoke remaining long after the last sip.