This September, London Mezcal Week will return to the capital in a blaze of agave with the largest mezcal selection the UK has ever seen. We chart the rise and rise of Tequila's smoky sister with festival co-founders Thea Cumming and Melanie Symonds…
Clear your diaries, book your train (or plane…) ticket, and rinse your copita: London Mezcal Week is back from 10-16 September, bringing with it more tastings, dinners, talks, parties, cocktails and pop-up mezcalerias than you can shake a piña at.
As the brainchild of Thea Cumming and Melanie Symonds, founders of Dangerous Don and QuiQuiRiQui respectively, London Mezcal Week seeks to champion all that mezcal has to offer, bringing traditional producers – and the deliciousness they craft – to a wider audience.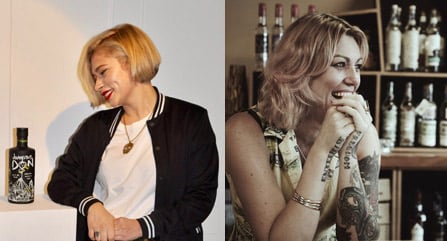 Thea Cumming and Melanie Symonds!
"The festival has grown vastly, which is really exciting," says Cumming. "We have 35 brands participating this year, which is amazing. Bar and restaurant venues across the city are running events and special menus throughout the week. We'll be joined by Phil Bayly, global mezcal ambassador. He's a key figure in the industry, and we're really lucky to have his support and participation."
Since they're a lovely bunch, they're also working with the charity Rebuild Oaxaca, which aims to improve the quality of life for Mexico's poorest families through construction projects. Full London Mezcal Week schedule and deets can be found on the London Mezcal Week website.
Can't make the festival? Fret not. Here, Cumming and Symmonds talk agave shortages, sustainable growth, and mythical rabbit children, so you can make like a mezcalero (master distiller) from home. ¡Salud!
First things first, could you share a bit about your background. What was your first experience of tasting mezcal and how did that lead you to found Dangerous Don and Quiquiriqui?
Cumming: I used to work at Pitt Cue [in London]. My boss got me into bourbon, so I drove around the US for three months with a friend. We went on to travel around Central America before ending up in Mexico, [and] met a man called Frank who made mezcal. We were hooked and I decided there and then that I wanted to start a brand. My dad's nickname is Dangerous Don, so I had the name! I went back to Oaxaca on my own and was fortunate enough to meet my producer.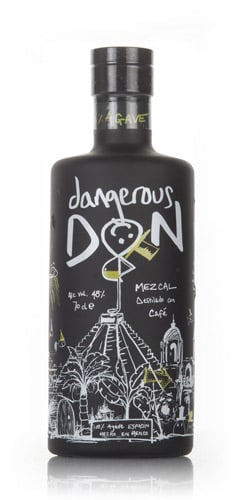 Dangerous Don
Symonds: I was a TV producer for years and fell in love with mezcal during a trip to Oaxaca in 2010 – I befriended some locals who took me to a local mezcalero. I spent the next five months learning about mezcal in the wilds of Oaxaca, and met several families who taught me about the process and history. I returned to London in 2011 and quit my job to open a Mezcaleria – the first in the UK. I noticed a lack of traditionally-made affordable brands, so went back to Oaxaca to see those families and chat about starting a project aimed at the gap in the market. QuiQuiRiQui Mezcal was born and here we are five years later – working with the same family to make five mezcals.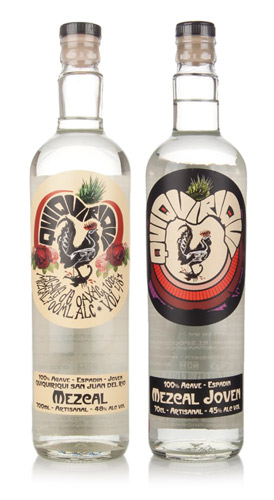 QuiQuiRiQui San Juan Del Rio Mezcal and Matatlan Mezcal
How does the flavour of one mezcal vary from another? Does mezcal express terroir?
Cumming: Mezcal is distilled from an agave plant and, like humans, each one is distinctively different with its own personality. This means that each and every mezcal will be different. The mezcal will be [influenced] by the plant variety, the mezcalero, and terroir. Mezcal processes have been passed down through many generations and so techniques are hugely individual. That's why no two will ever be the same.
What should I look for on the bottle so I know I'm buying a high quality mezcal?
Symonds: Look for 'single palenque produced mezcal', that means it's not a blend from multiple places. Make sure it says either 'Artisanal' or 'Ancestral' on the bottle – if not, the mezcal is likely made industrially. The more information the label can tell you, the better. You should be able to read right back to the fields the agave was planted in, and about the family producing it.
How has the mezcal category developed over the last decade, and how has public perception of it changed?
Symonds: When I opened my bar back in 2012, there were just four reputable brands on the market. Now there are over 30 – it's a huge leap forward. You could hardly find mezcal in bars and restaurants [back then], whereas you now see a solid presence on back bars across the UK. It's a requirement for any good cocktail establishment to have at least one mezcal cocktail. With that, there's bigger interest from global corporations [which are] buying small mezcal brands. This increases demand on agave, so it's bittersweet – however the great thing about the mezcal category is that we all support each other, so we are able to make a stand for traditional practices.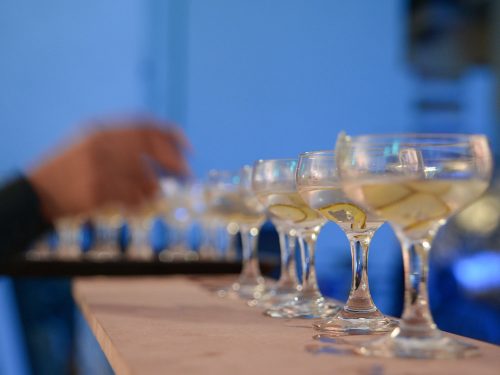 Many mezcal cocktails
Why has mezcal become so popular, what has driven its resurgence?
Cumming: I think the rise in craft spirits has done a lot for the category. Mezcal is a magical spirit; you'll never try the same one twice, and the process is beautiful. We all owe a lot to Ron Cooper from Del Maguey, who unquestionably made the biggest difference to the category when he founded the brand and took it to the US. That really put mezcal on the map.
How are producers in Mexico reacting to the surge in sales?
Cumming: With any growth there are changes that can negatively or positively impact producers. When you make mezcal, you're harvesting a plant which is in excess of eight years old – we're not talking about a grain that grows every year. It is a concern that big brands are buying up all of the agave and not really thinking long-term. However, it's great that the mezcaleros are on drinkers' 'quality spirit' radar. They are the true artisans and craftsmen and women, and it's awesome that they're getting some love.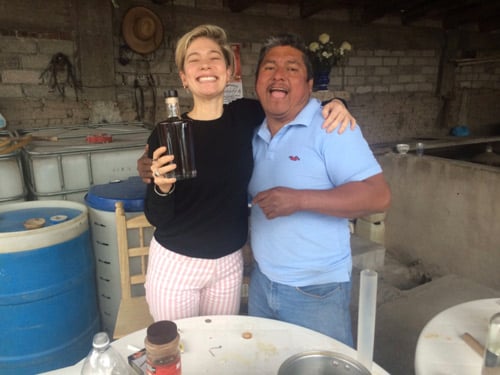 A lot of pride and excitement in this photo
Symonds: The need for a poor community to make money creates more mezcal – both good and bad. There are more companies interested in cashing in, so producers often get sucked into bad contracts that offer quick rewards. On the flipside, there are amazing brands who are working with producers to make the most sustainable and ethical products they can in the current climate. London Mezcal Week is our opportunity to educate people, [and] hopefully that will have a positive impact across the mezcal production industry back in Mexico.
What challenges face the mezcal category at the moment, and what steps can producers and bartenders take to overcome them?
Cumming: There's still a stigma with mezcal that [tastes like] Tequila. I regularly hear 'I don't like Tequila' – so one challenge is getting people to try it without judgement. It would also be great if bars were open to having a bigger range of mezcal – not everyone will like them all, so it's important to offer a selection.
Symonds: Agave shortages are driving up prices, so from a brand perspective the pressure to offer low-cost products without changing the production [process] is hard. As a producer, we remain true to our traditional values, but we need to focus on growing agave and getting a fair price for the people [who are] making the product. It comes down to education, so people can make an informed choice when they purchase mezcal.
Is scaling up mezcal sustainable? What can be done to protect mezcal as it grows in popularity?
Cumming: That is a tricky question, because mezcal production is not sustainable. [The category] is going to grow, so it's essential that brands take steps to grow responsibly. We need to plan for the future. There's a lot of harmful waste from the [production] process, and there are responsible ways of disposing of it. It's up to brand owners to support producers and help them employ responsible practices without compromising tradition.
What's the one thing about the mezcal category you wish everyone knew?
Cumming: How timely the process is – and that every single part is done by hand. This is where the price tag comes from. The plants take more than eight years to grow, some up to 35 years, then they are harvested by hand. The process takes time and love.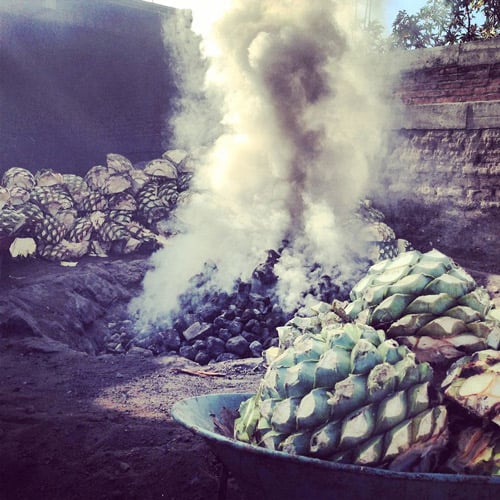 Agave getting a roasting
Could you share an interesting story about the history of mezcal?
Cumming: The Aztec goddess of agave and fertility is called Mayahuel. She used the milky sap of agave plants, called pulque, to feed her 400 children – who are rabbits.
Symonds: A meteor crashed into Mexico and burned the agave, and that's how mezcal came to exist.
What's the best way to use mezcal in a cocktail?
Cumming: The Mezcal Margarita is my favourite drink – Quiquiriqui is the best mezcal for this. My brand, Dangerous Don, makes for a seriously good Mezcal Negroni. [There's also] Mezcal and Tonic, Mezcal and Ginger Ale…. The options are endless, mezcal has so much character.